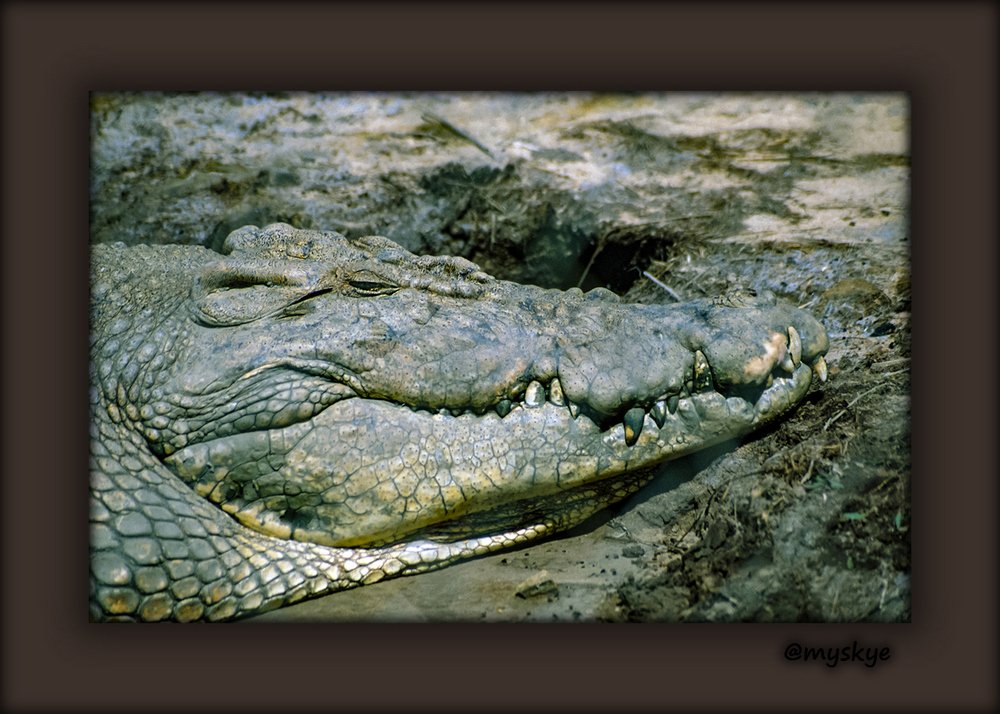 *
Hello my dear Steemians and Art Fans,
Today I decided to do this post and show you what we are doing on daily basis. It is not simple curating people and posting our regular posts.
In reality there is a huge work behind the scene that we do on daily basis that take a lot of our time and effort in order to stop Deception and reward content creators.
Recently there are noticeable increase in numbers of Plagiarism posts in our Community "World of Xpilar". There are many Moderators of our community and we daily going through the posts, making sure that such abusers do not get support and revealed. In order to show how the abusers think and what tricks they use I have decided to put few of them together in this posts.
---
Using other language and distort the text
---
As you all know that Korean community is one of the most Steem Power holding and they usually support their users and good content of their users.
That fact attracts many users, who using simple Google-translator in order to translate their texts into Korean and they think that that is enough, that the Whales from Korean community will notice them.
@emon01199
Let's take this user @emon01199, who opened this account in January 21. His latest posts in Korean, previously he wrote in Bangla and English.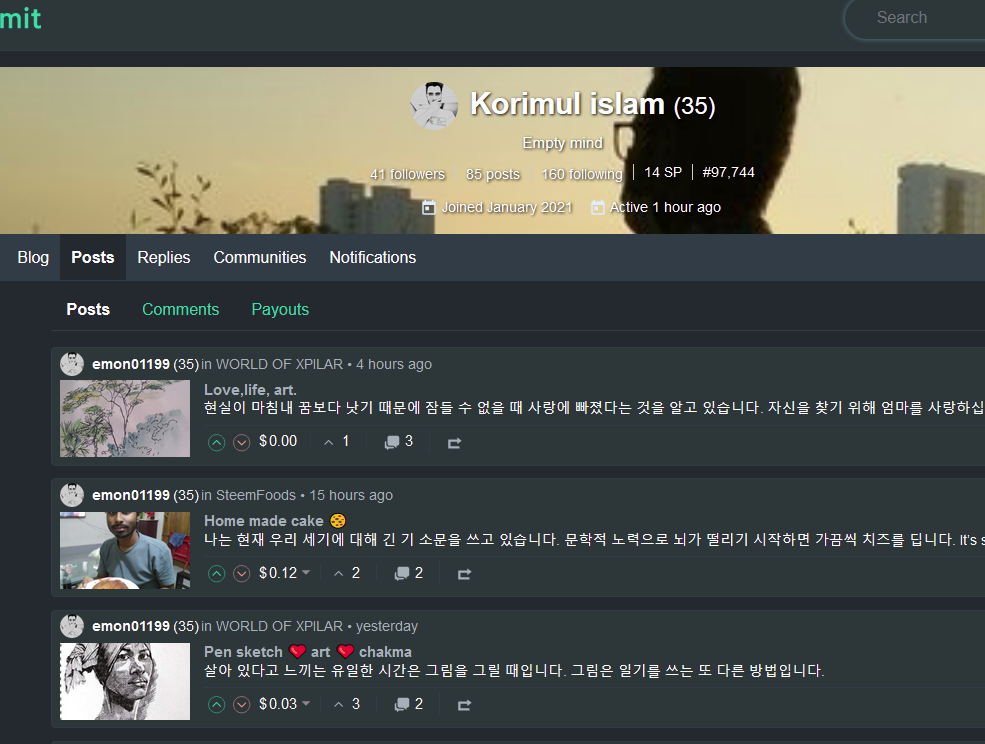 We came across and checked his account because he posted some Artworks in "World of Xpilar" community and because we are curating Art we decided to check it up.
Plagiarism of Texts
First we thought to check his Korean posts, knowing that he is not a native Korean speaker and knowing how bad Google-translator translates from and to Korean Language we just decided to check this post about Flowers: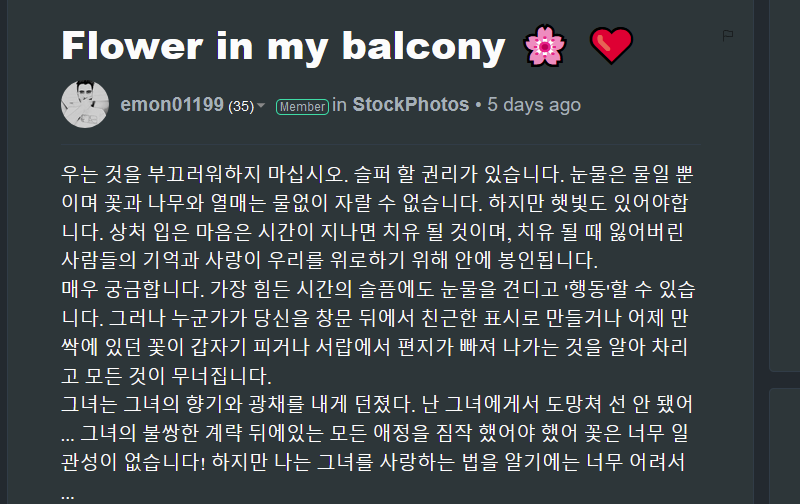 First we used Google translator and translated in into English and then used Plagiarism checker program, that showed that there are few sources with the same content.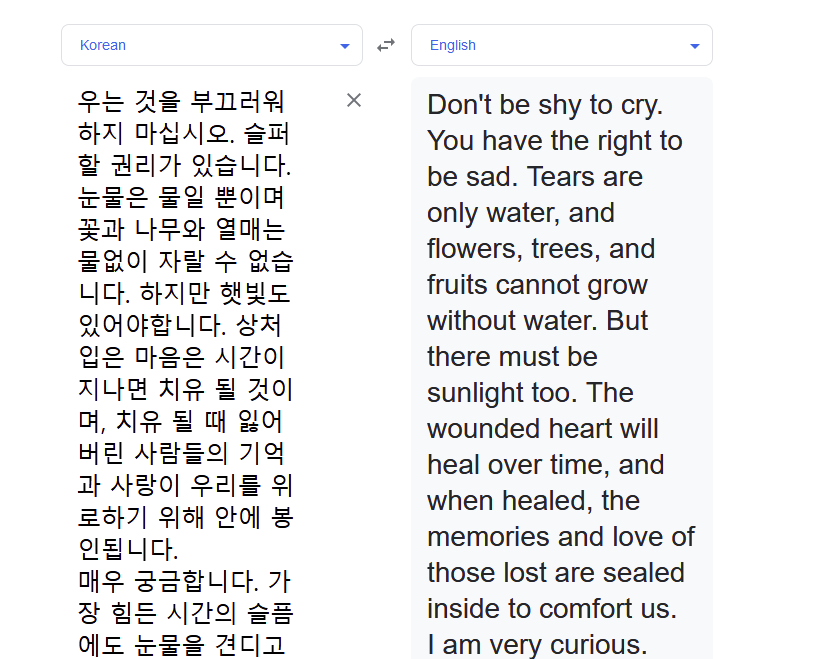 This is a result: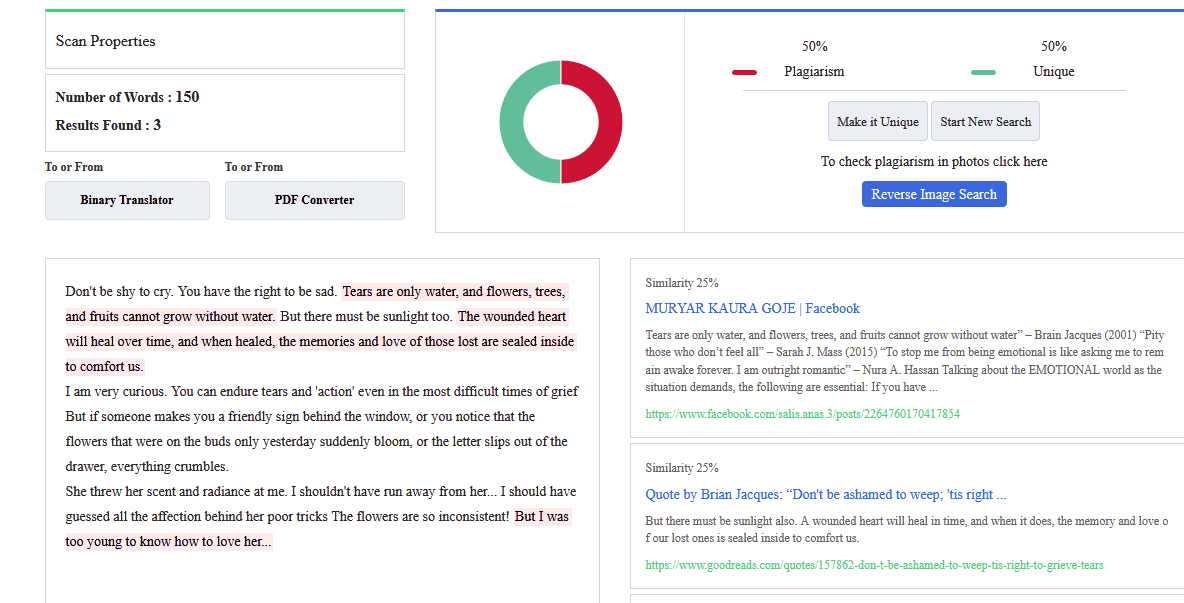 *

Using such programs the user can us the function to make it unique that will distort text a bit using different wording and create something that sounds different but the meaning is the same like in the quote of Brian Jaques.
We continued checking the next paragraph and found that it is quote of other Author: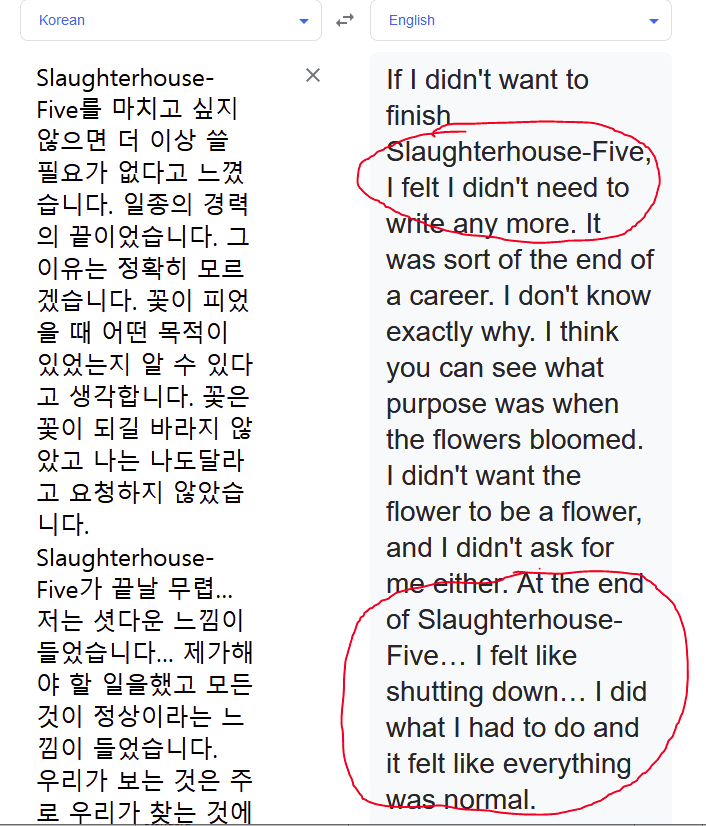 The text was so edited that only match was found because of only because of Slaughterhouse-Five wording.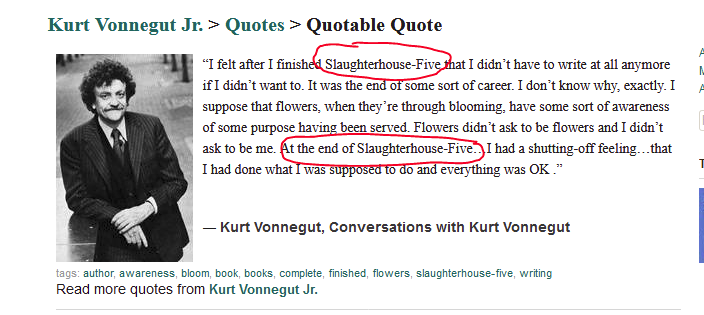 The next Paragraph: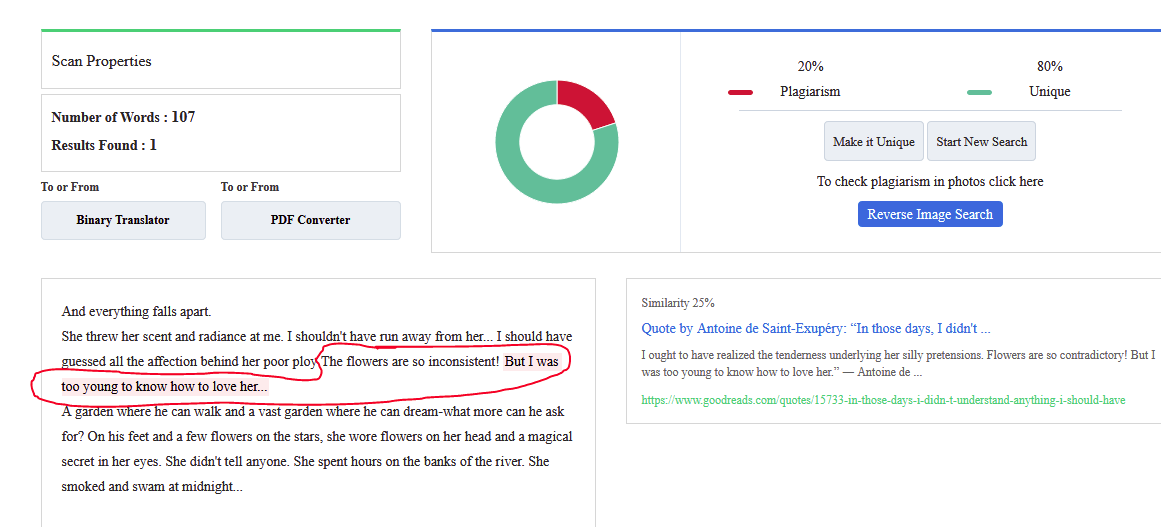 We could find this similarity due to unchanged phrases that match completely and when you read the rest of the text the meaning is the same.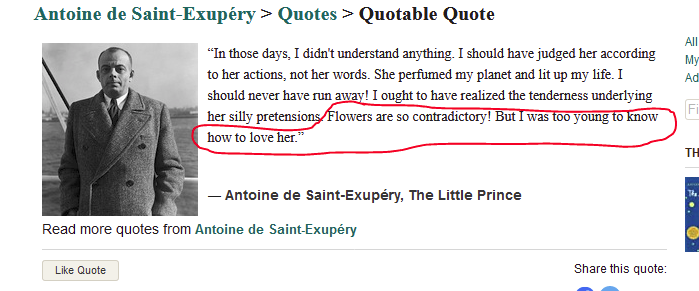 As to the Artworks, he deleted one but left the others in place, we are working on to check the origin of other Artworks.
But there is another user who we would like to mention in this post who also used our community to post Artworks claiming that they are his own.
---
@tonymoltana1
---
This user posted some Artworks and looking at them they all have a different we call it Artist signature, every Artist has its own style and it is recognizable, this one posted few drawings but they have nothing in common.
Staring from the first picture we immediately found a match.
The user called his post, how people can lie taking the Benefit for somebody else, claiming that they have done it themselves.

The user has cropped the bottom of work and took the name of the Artist off, but luckily search machine managed to find the match and we see the signature of Author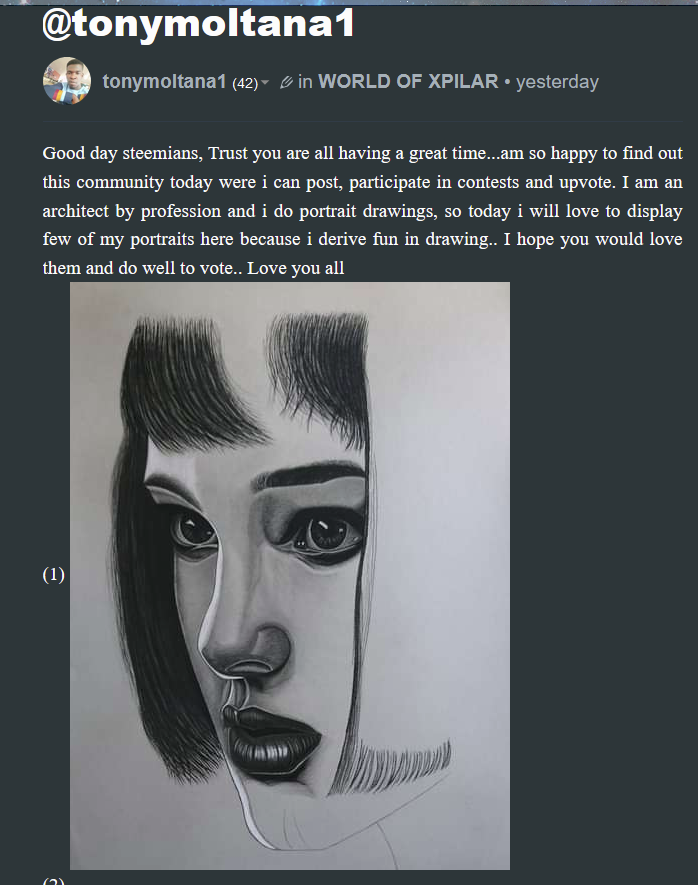 Original "Zeichnungen Nach Wunsch - Jaroslaw Wiesko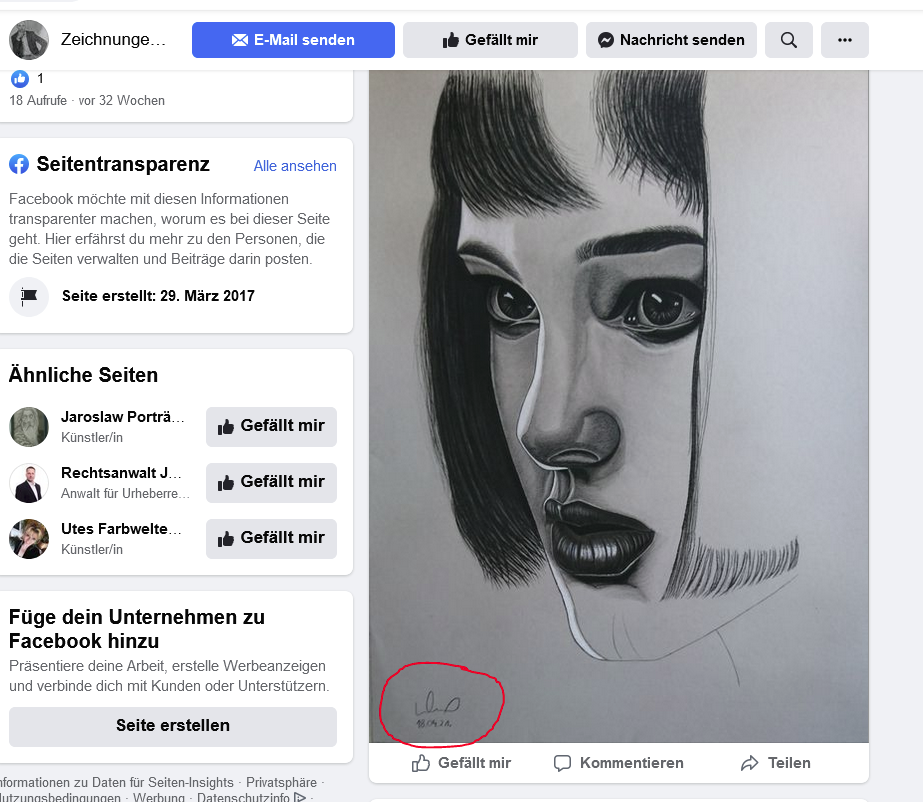 *
Now there is another work with the signature of other Artist, who can partially read Peter S…. unfortunately the picture is too small to read it and currently was no match found but I doubt that this is the use who did this one.
You can see that at the bottom of the post he put all the names of curation Large accounts, that just says why such people doing so taking the property of others in order to get reward.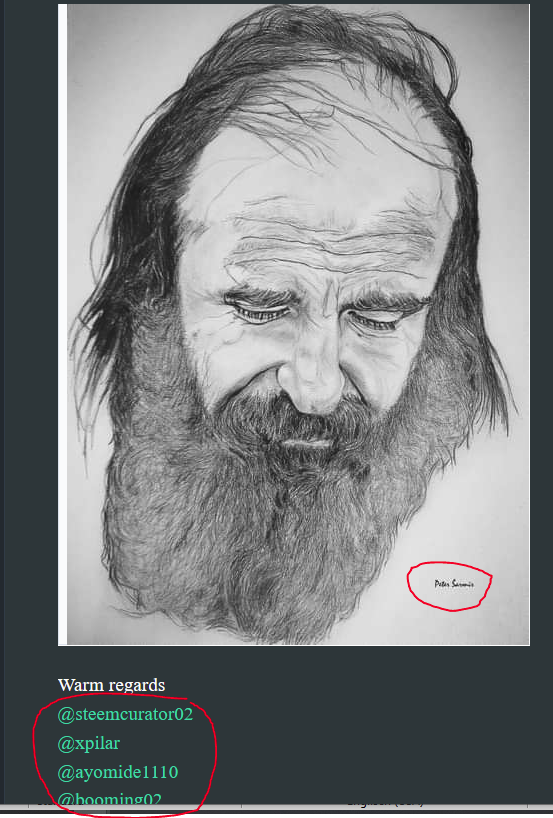 This is another drawing but cropped on right side to cut off the name of Artist and we see that it is starting with S…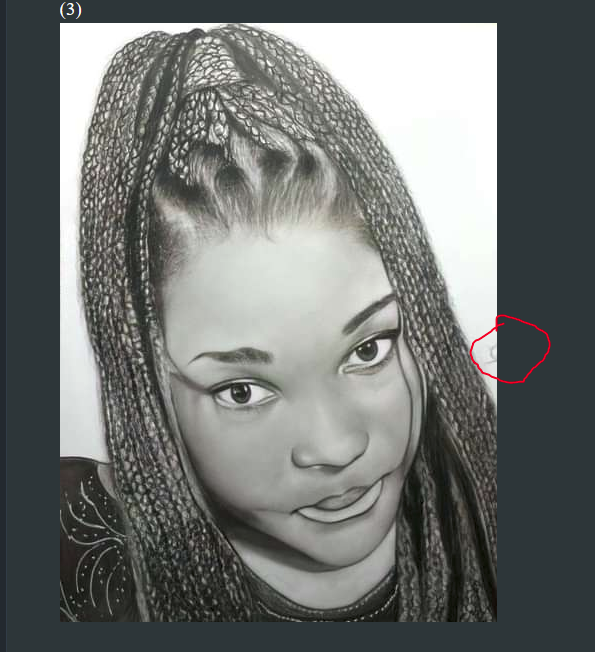 For us it is enough evidence not to support such users who with lie and deception trying to be seen and earn Steem
We, in "World of Xpilar" daily fighting plagiarism in order to stop such users, it takes hours of each day, therefore, it would be reassuring if the Steemit Team and @steemcurator01 also support such Initiative and support such hard work.
*
---
As always, faithfully yours we are Guardians of steem,
@stef1 and @myskye

*
---
CURATION TRIAL @worldofxpilar
---