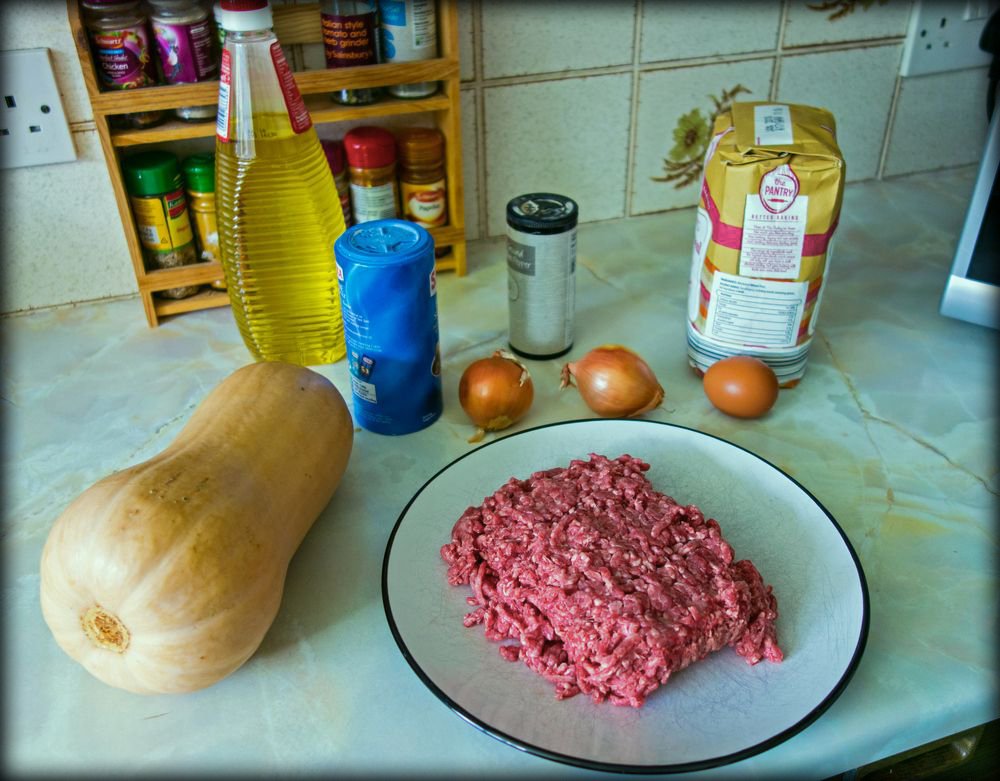 *
Hello my dear Steemians,
---
There where everything began
When we think about our favourite meal we always go back into our childhood because that is the time when we learn our first tastes after milk. Throughout the years our tastes may change and we start enjoying the food that we hated as children or another way around.
Thinking about my childhood I automatically recall the time of our big family of 6 people, my parents and four children. I can now understand my mother spending a lot of time with cooking and then cleaning up :)
Once we were grown up enough to be able to help we also helped in the kitchen with peeling potatoes, and cutting onions, I was always amazed how the hell it is possible that onion can bring a tear to our eyes, we had a lot of fun experimenting using googles while cutting onions or pinching a nose closed nothing helped. But we had a lot of fun imitating if we were crying in reality :)
The time when we were helping in kitchen was usually for festive times, when we were expecting friends and relatives then of course we had to prepare much more than only for 6 people.
Also that time it was for us children allowed to be in a kitchen at the table and helping out to take part in cooking and chatting to adults that we really enjoyed.

"Manti"
My favourite dish until nowadays is so called "Manti". It is very delicious and well known dish in Central Asia as well as in some of ex-Soviet Union countries. Originally it is Uyghur's traditional but nowadays many central Asian countries love it and spice it differently as well as there are variety of shapes of dumplings.
There are few reasons why I love it:
"Family friendly" dish
Despite of plenty of time that you have to invest in cooking before eating I find it a type of meal that brings the people together while cooking. I say people together because normally everybody wants to help so that preparation time is not too lengthy and the meal will not come too late.
Of course during the time while people are together we chat about everything, news, family and friends, politics, jokes and this is another time of being together and having a family feeling.
While talking about additional hands I have to mention that majority of time takes preparing pumpkin, chopping it in cubs usually we take a full medium size Butternut squash pumpkin but the ideal is Muscat pumpkin because it is so juicy and has its own delicious taste.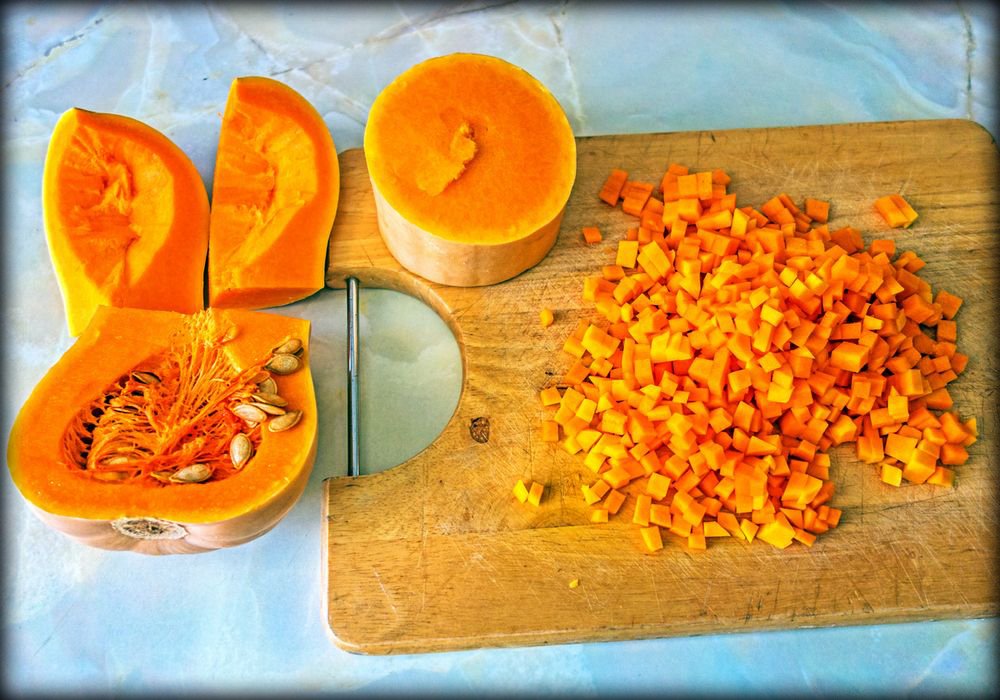 *
As children we always tried to taste everything and seeing such juicy orange vegetable our first thought, that it should taste as a carrot, I remember my mother was watching my face when I happily put that piece of pumpkin in my mouth and started to chew and how my face changed while I felt that this is not carrot taste at all. The adults have had a lot of fun.
When onion and pumpkin are ready chopped they will be mixed with minced meat adding salt, black pepper and some vegetable oil, mix everything and the filling is ready.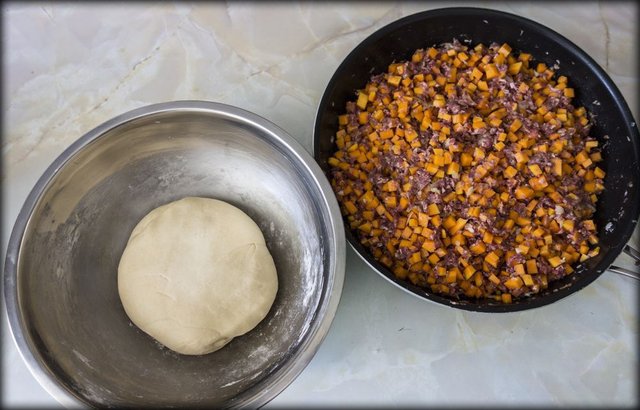 *
My favourite part of cooking "Manti"
In meantime someone else has prepared a dough of course from scratch, flour, egg or eggs depending the volume of meal, salt and water.
Another reason why I like that dish is that was my first step into I would say a world of creativity.
Before we were allowed to do so we were explain that there are two ways of wrapping the filling and sometimes the different part of countries or even different Central Asian countries do have their recognizable way. As children we have just chosen the easiest one.
Like my father was saying no matter how the dumplings look like important is that they are tasty.
Here I wanted to show you the picture of two different wrapped pieces, one looks like plaited hair and of course I liked that version, another with slight open areas, that also looks like a flower and of course this one is less time consuming.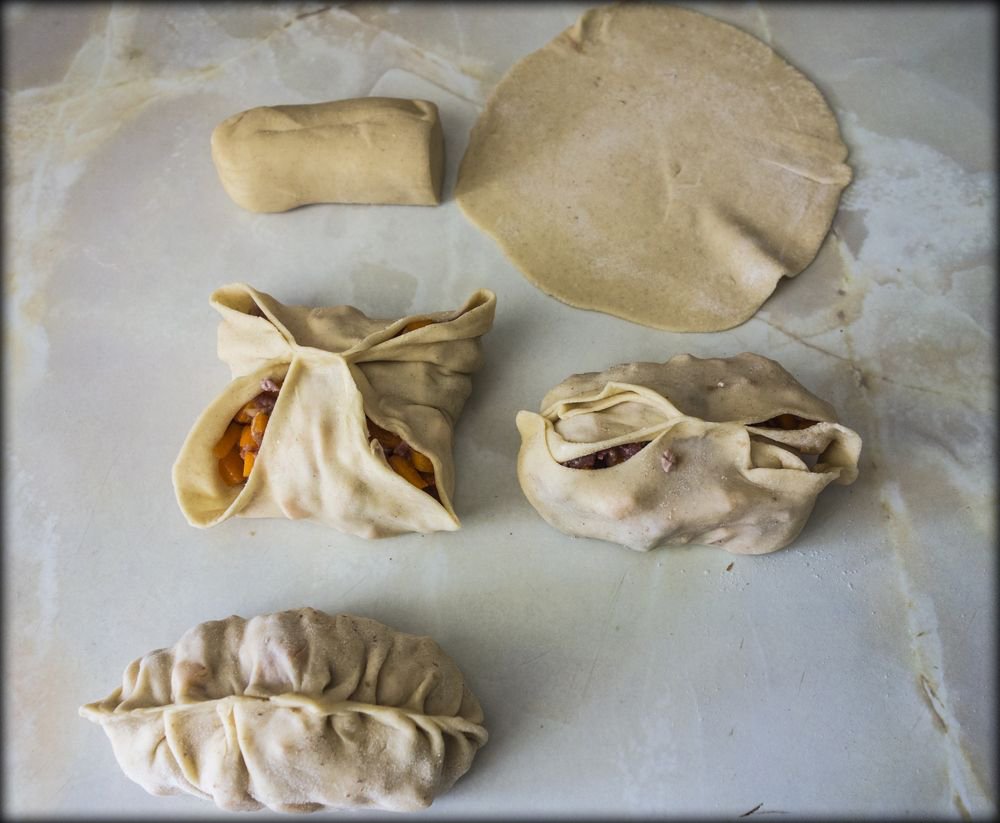 *
Once we have finished that meal needs to go to steam cooker and need to be cooked for 45-60 minutes.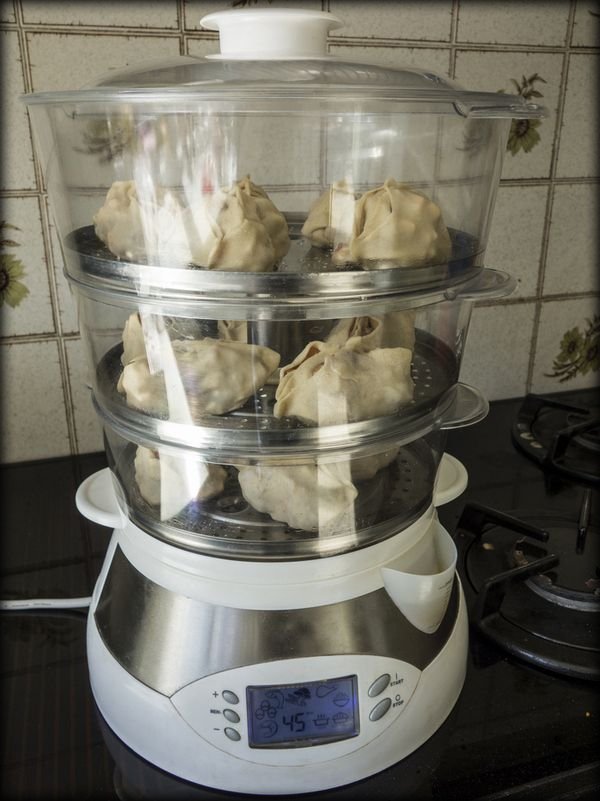 *
So all together the conclusion is to prepare such Meal only on weekends or holidays. That is why this was also our Meal for New Year the time when we all come together and spent the whole day cooking together and spending time in the family circle.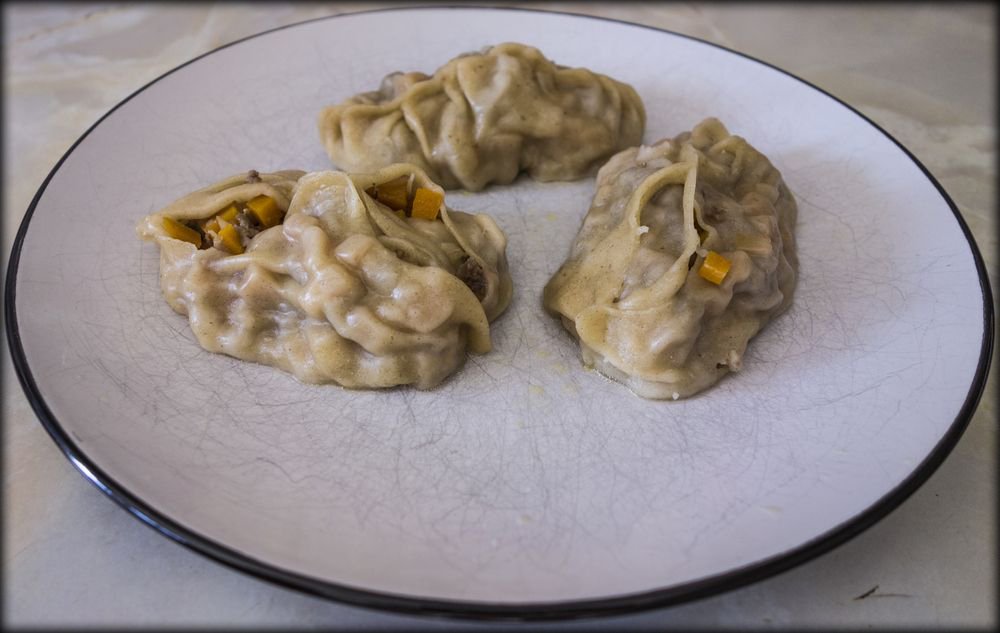 *
That is and will remain my favourite dish despite of long preparation time I always enjoyed it and even now when I cook it my own family I think back and recall the days when I was young and we had such nice family time with my parents and siblings.
I wish you BON APPETIT

---
---

*
I hope you enjoyed my post and thank you for viewing :-)