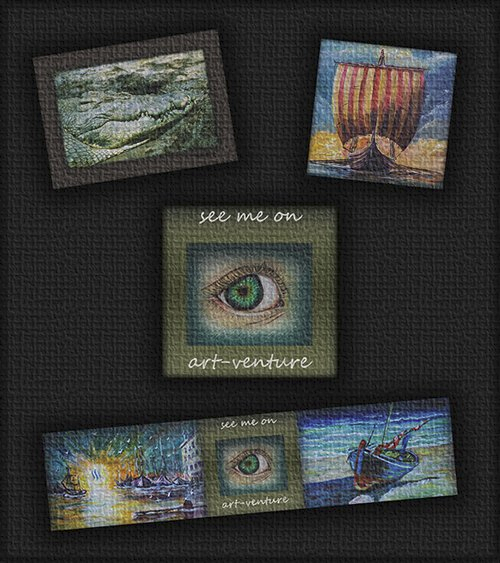 *
Hello my dear Steemians,
Many of you know that despite stopping our Visual Art Magazine we still have privilege to nominate the users for Community Support Program @booming support that is kindly supported by the Steemit Team. There are many users who we still admire and supporting. We are very proud having many friends for a long time and that they still actively posting in World of Xpilar.
---
@reiders
---
Sergey is one of the active users in WOX who has his distinct Photography style, capturing the beauty of women.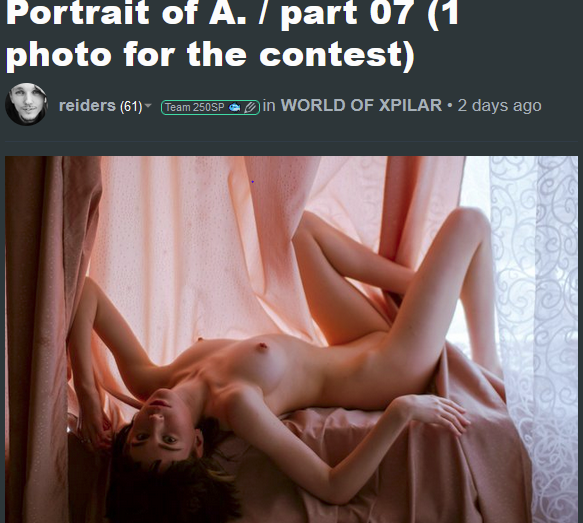 https://steemit.com/hive-185836/@reiders/portrait-of-a-part-07-1-photo-for-the-contest
---
@jorgevandeperre
---
Jorge is our Professional Artist who started to share his experience and introduction into the world of Art. He is using various art mediums but also the digital tools that also may help to create the drawing like we do with traditional medium. I like this one it is emulated the strokes given with chalk and charcoal on Kraft paper.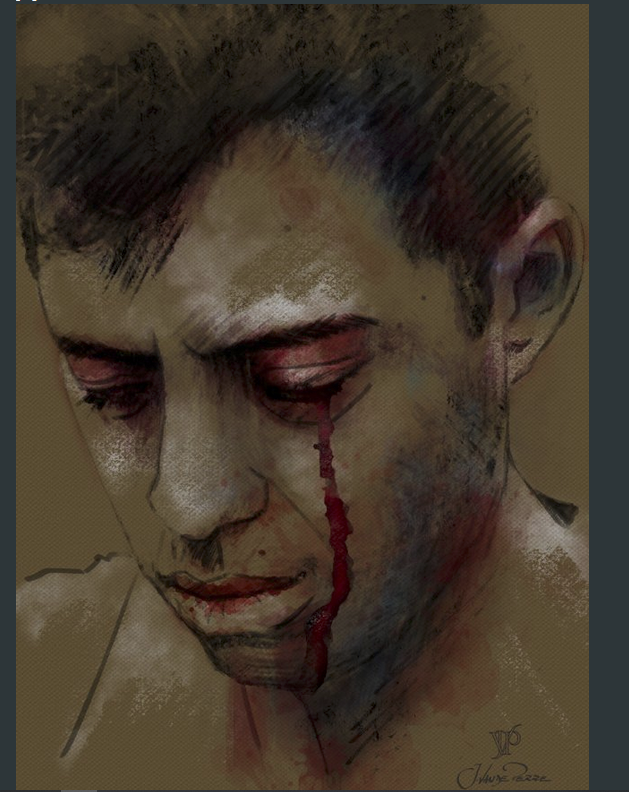 https://steemit.com/hive-185836/@jorgevandeperre/drawing-like-a-pro-4-tools-and-materials-part-3-final
---
@arcoiris
---
Juan is a Professional Artist from Spain whose watercolour skills but also him imagination I admire, this one called Feeric communities and you can see little houses that are within that big tree of life. He often creates illustration to different stories and creates the characters, that brings me back into the world of our childhood.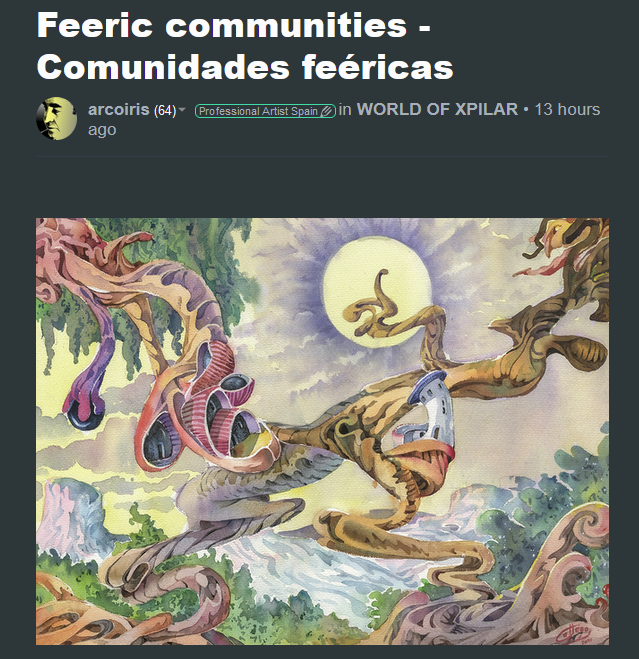 https://steemit.com/hive-185836/@arcoiris/feeric-communities-comunidades-feericas
---
@arcayart
---
Stefany is a wonderful personality and very kind, positive and always communicate with everyone. I love her comments that I often come across when visiting the WOX users. Her works are so colourful and bright like herself. It is not possible not like her, hope you will discover wonderful user and maybe will find a friend :)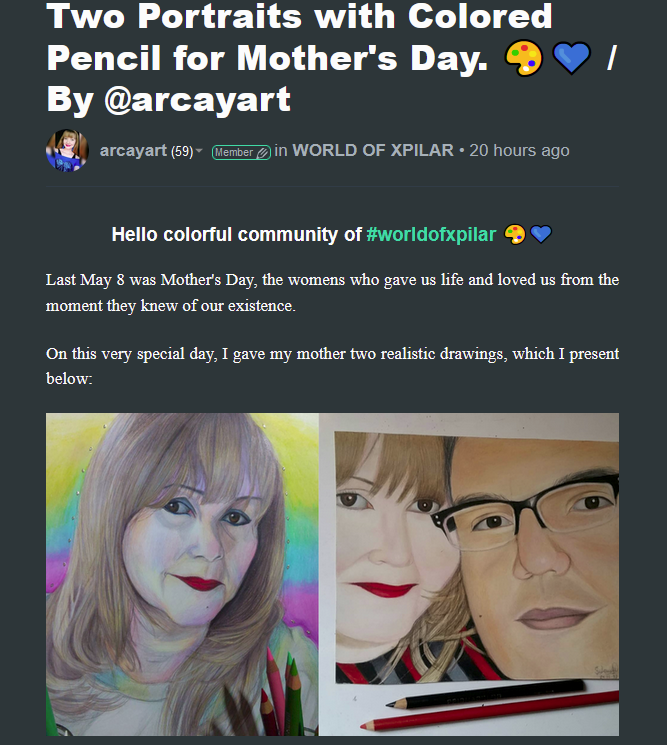 https://steemit.com/hive-185836/@arcayart/two-portraits-with-colored-pencil-for-mother-s-day-by-arcayart
---
@theonlyway
---
*Another user who works with watercolour and can create the beauty of flowers, animals and portraits. It is nice to see more active users who loves to create an Art.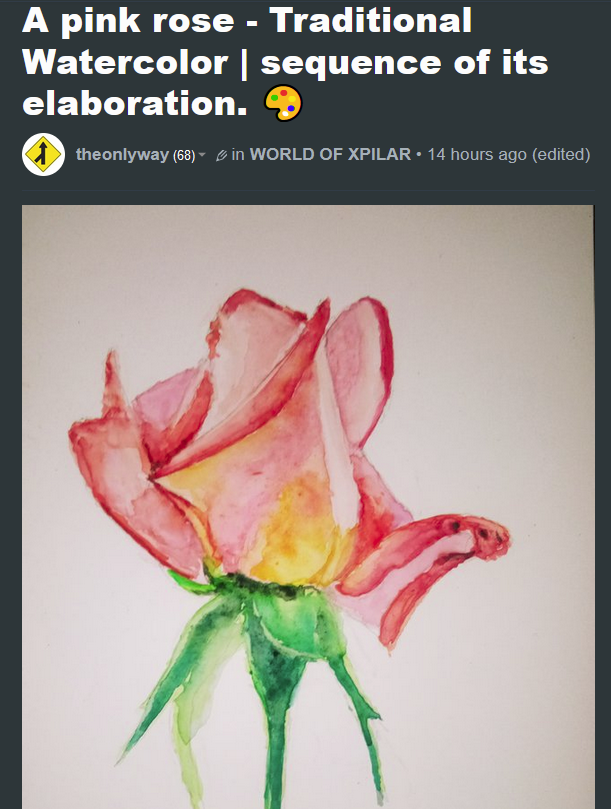 https://steemit.com/hive-185836/@theonlyway/traditional-watercolor-or-sequence-of-its-elaboration
---
CURATION TRIAL @worldofxpilar
---