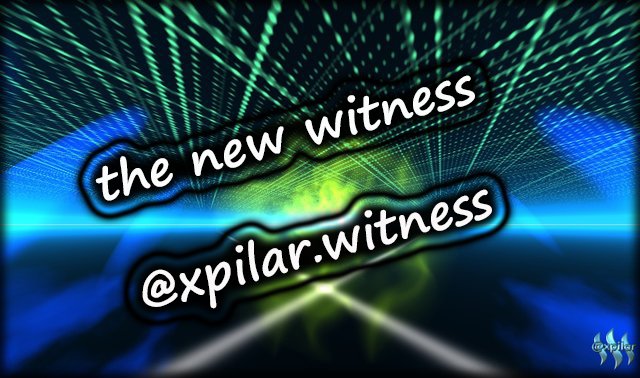 *
Hello my dear Steemians and Art Fans,
Today I wanted to ask everyone who knows "World of Xpilar" Community and enjoys to be a part of it to support the witness candidate @xpilar.witness.
It is almost a coincidence, in Scotland we have Election that is coming on the 6th of May 20, when we are voting for different parties. We have already chosen our candidate as had postal vote.
---
The right to Vote- choose your future
---
I think nowadays many who live in Western World and also majority of young people take election not seriously, but when at the end someone is elected who we do not like, then we get upset about that.
Very obvious examples are recent events such as:
Famous ex-President of US, who I do not want to call by name. I can't believe that we finally got rid of him and now it is peace in news and newspapers.
Another example we have in UK with Brexit, the result was very tight still those who wanted to leave had majority. What we see now: the fishermen are not happy, the border between Ireland and Northern Ireland is not what is supposed to be. The taxes went up for everything and we need to have passport to travel to and from EU.

Steem Blockchain- Vote for Witness
Witnesses on Steem blockchain were existing from very beginning. I had no idea what is what and why we need to vote for Witnesses.
You all know that Blockchains are decentralised that means it runs by many different servers and not only one. That makes it more difficult to paralyse the work of blockchain and to maintain.
There are many of new Witnesses since the split of old Steem and creation of Hive. Many old witnesses are not existing on Steem but their names are still having some of your votes. Those of you who still have their votes for such inactive accounts you are simply losing your Vote.
---
@xpilar.witness for Steem Witness
---
I remember that couple of years ago we asked @xpilar if he would like to run for Witness and remember his answer, that he was too busy and had not time. Actually, already that time I thought that earlier of later it will come to that.
Since last year, it was obvious that Steem blockchain needs real leader, in our opinion that is@xpilar:
Who is loyal and with all his heart believes in Steem
Who invested a lot of his finance into Steem
Who is supporting a lot of projects on Steem with his Upvote, good word and advise
Who has no problem to tell the truth and what he thinks even if he receives downvotes and ugly comments
Without @xpilar's community we most likely have left the Blockchain very long ago.
Therefore I wanted to call everyone who knows @xpilar and like what we are doing, please vote for @xpilar.witness. Every single voice counts.
---
We would really appreciate for all your help!
---
I would like to call for the Steemit team with @steemcurator01 to support the candidate of @xpilar.witness
*
@stef1 and @myskye

*
---
CURATION TRIAL @worldofxpilar
---