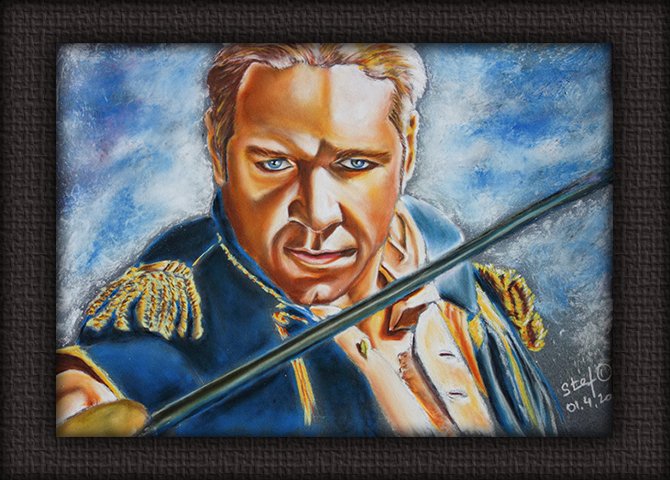 *
Hello my dear Steemians and Art Fans,
Like many of you, if you are still active on Steem you still have your trust and hope that Steem one day can reach its past value and it was worth to invest your time in your blog and input in the community.
The only question is what is the future and if we can influence it?
Recently, there were two very strong evidence what people can do together. First it was a story about Gamestop and its shares that almost ruined Wall street hedge fund early this year.
The other one is Dogecoin story, that gives a clear example that everything is possible.
---
The Power of Crowd: Dogecoin
---
First, to start with let's have a look. Dogecoin was created in 2013 just for fun and it's value was

And very recent:

That is brought Dogecoin to Number 5 of listed Cryptocurrency in Coinmarket: it is up more than 400% over last week.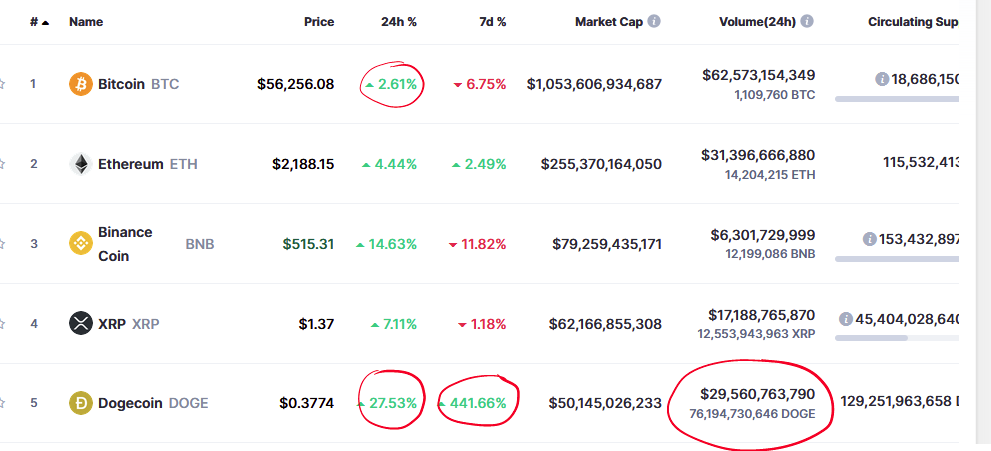 What happen and why the coin is popular. You know that currently different social Media became popular, one of them is TikTok. One of the influencer James Galante started an action saying:
"Dogecoin is worthless but with 800 Million of users of TikTok who will start buying Dogecoin, once it reaches $1, then people earn $10,000."
That went viral and the value of coin went to $878 Million of total value that made more than 680% increases in compare to last year.
On the top of that many perhaps heard that on and off there are some meme about the coin that were twitted by Elon Musk, it is enough to have one prominent person who will just mention something or post a photo of a dog, like in this particular case:


---
What about the Steem?
---
With Steem, we have all the potential to compete with Bitcoin and Co in the first top 50. But it is relatively unknown and there is not much marketing. It is not enough if only simple user will post tweet. Nobody cares about that.
In opposite to Dogecoin, that is highly demanded, there are not many who invest in Steem. Due to stronger value of Steem and Steem Dollar people are selling Steem and SBD, powering down.
The majority of users on Steem have low Steem Power and use Steem as their daily financial support, their income.
That definitely will not make Steem stronger.
This is Steem trading volume over last 24h and Rank#141

And compare with Dogecoin trading volume last 24h with ranking #5

---
For better future and strong Steem:
---
The Steemit Team should:
support the users who Powering Up and not cashing out their Steem or SBD
There are many users at the level of "dolphins" and "orca" who need to be supported by the Steemit Team with occasional upvote to encourage them to continue keeping their investments and growing.
With such level of "middle" class the smaller users could be supported through them too and not only to wait for @steemcurator01 upvote that might come or maybe not.
The Tron Inc and Justin, with their prominent authority and popularity should mention Steem on any possible occasion, just to raise an interest of people
There is a huge potential of Steem and we have to use it by using:
The popularity of prominent persons, and
The power of Crowd

*
---
CURATION TRIAL @worldofxpilar
---