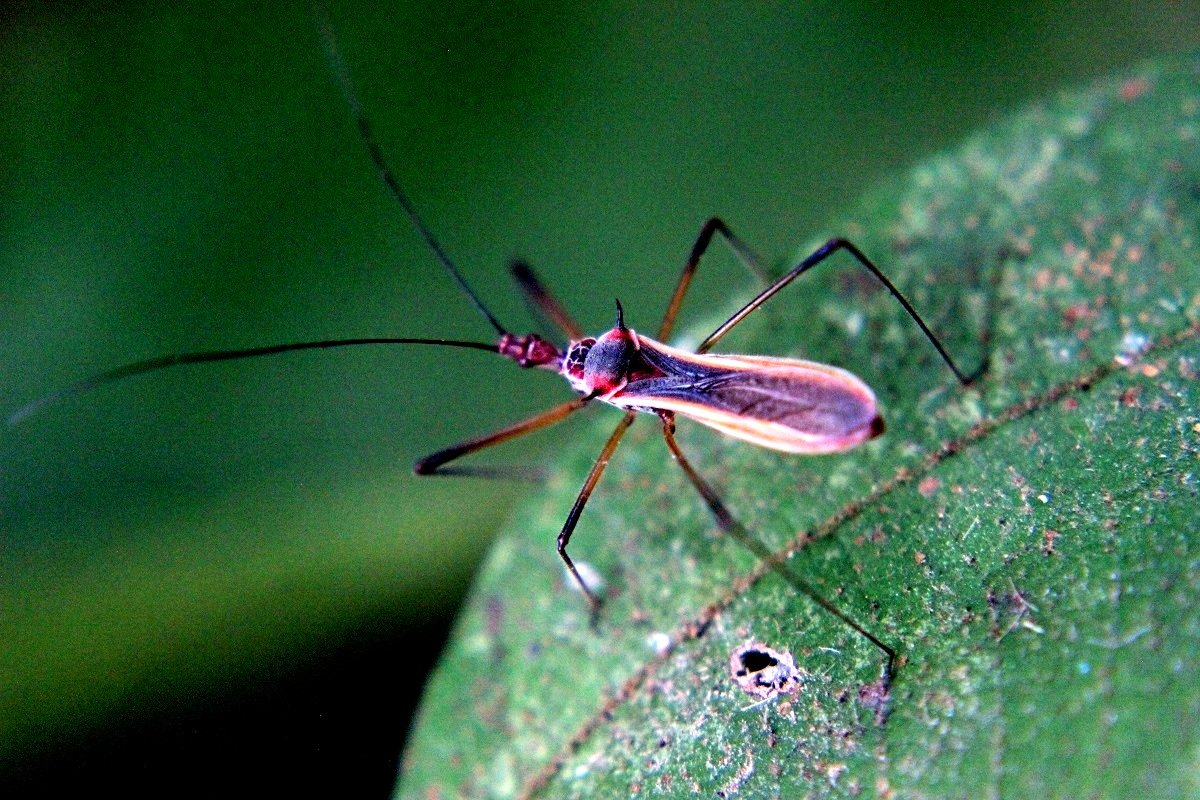 ---
long leg leaf insects
---
today, I have prepared again, a picture of a leaf insect, which has very long legs, in the life of this insect, it is always on the leaf and dry leaf.
however, another habit of this type of insect is to search for cobwebs, the target is a spider's child, which is still small or who is laying eggs, to prey on the spider's child, by means of sucking the spider's body fluids, until it is dry ,
but in this picture, I apologize, for not being able to take pictures from the front of this insect's face, because it is very wild and always avoiding, when I try to take photos, from the front of his face.
just like what kind of insect I mean, let's look together below, while I give an explanation, below the picture.
---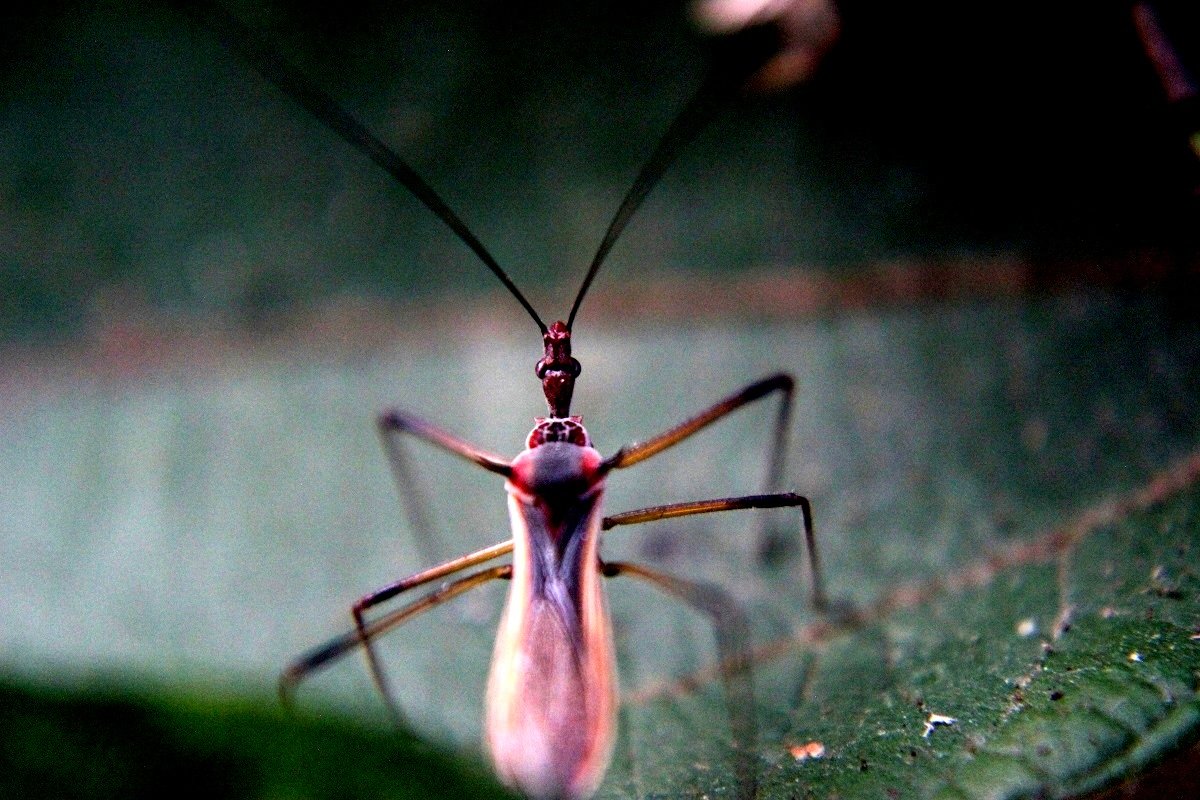 ---
The picture above is the first picture that we will see, which I photograph from the back, and some from the back and sides. as I said above, this type is very wild. a little bit of my movements, he always knows.
---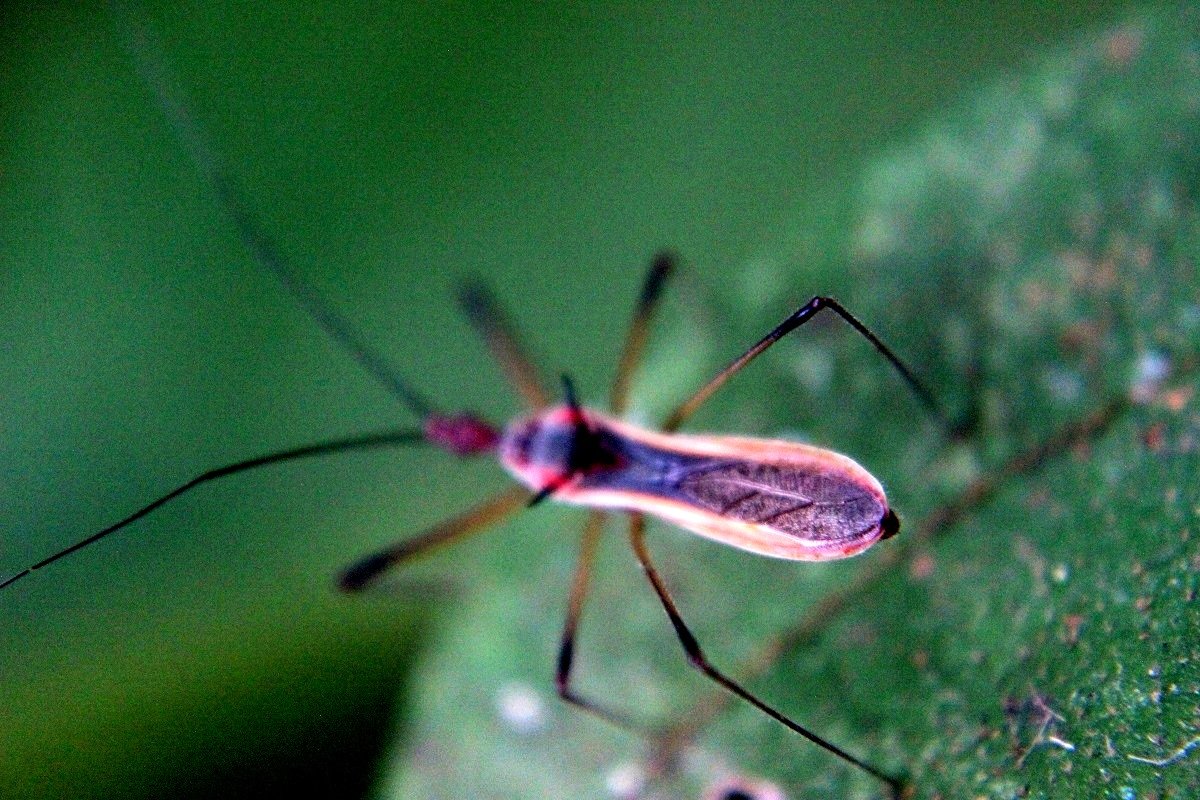 ---
in this type of insect, you can see, the shape in the image above or below, with characteristics such as:
has a small head
has two smooth mustaches in front.
has a long body shape
has a faded color
has two small horns on the body
---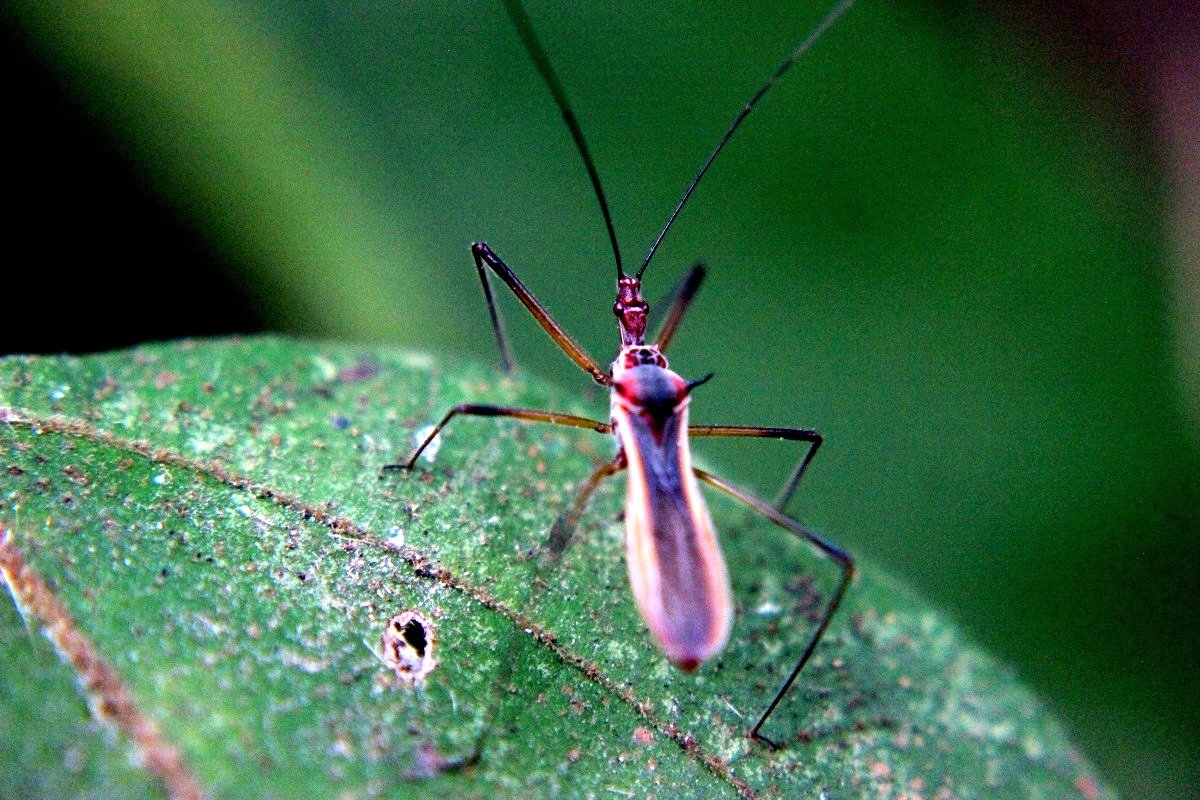 ---
maybe ... in the picture above, you can see more clearly, the shape of this type of long-leg insects. on the head, mustache, legs and body, that is if this species is above the leaves, to wait for prey. medium and small insects.
---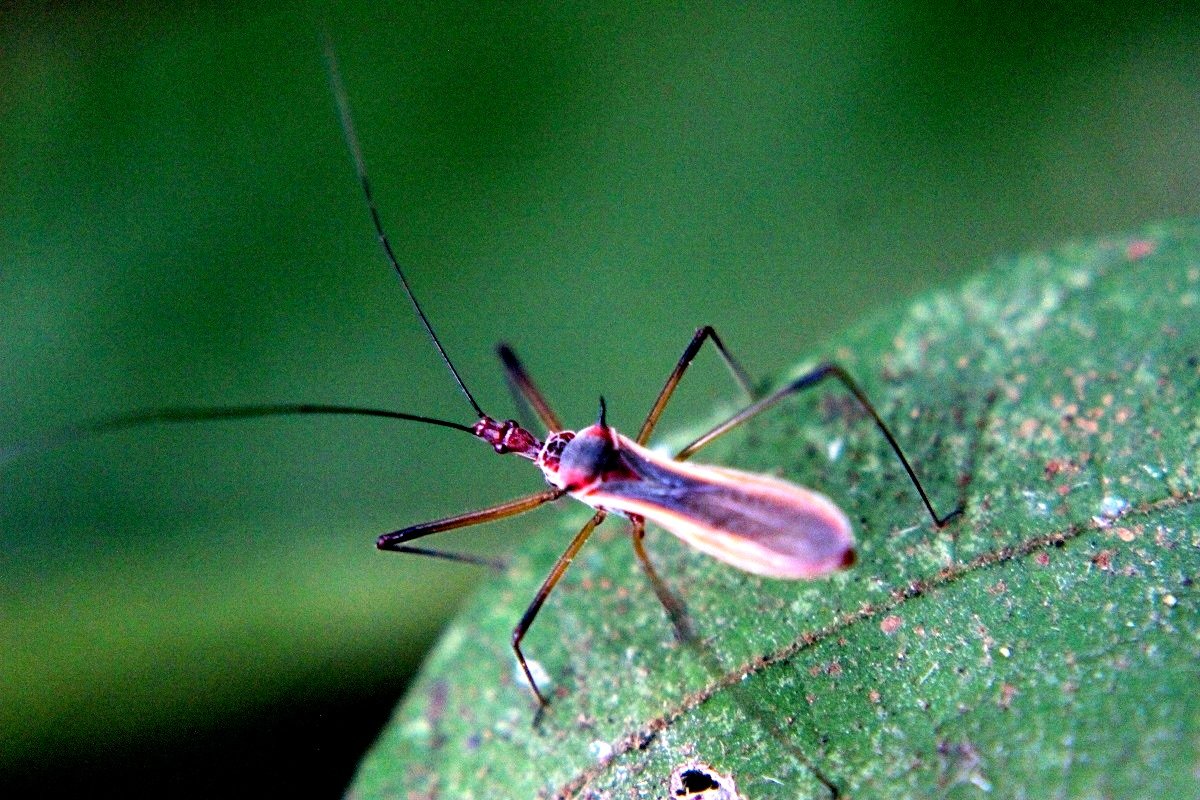 ---
indeed this type, as I know it, there are several other types, as interested as me ... other types like this, just being on the water, which are always inundated, and can float, while walking on water.
but the kind that you see, I found, among small forests, forests that are not under special care.
---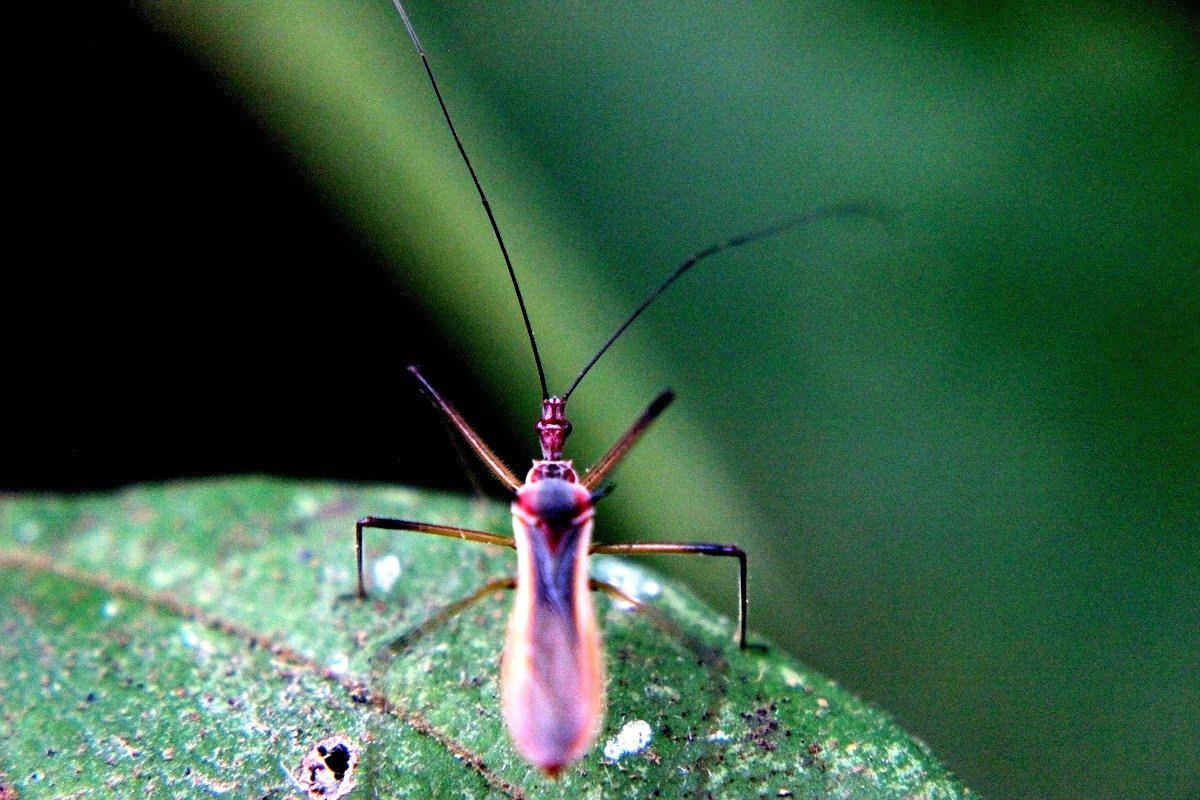 ---
Uniqueness
---
The uniqueness of this type is, has a small horn that is above the body, you can notice, two small horns, which appear, in the middle of the body. I also do not know, what is the function of the little horn.
---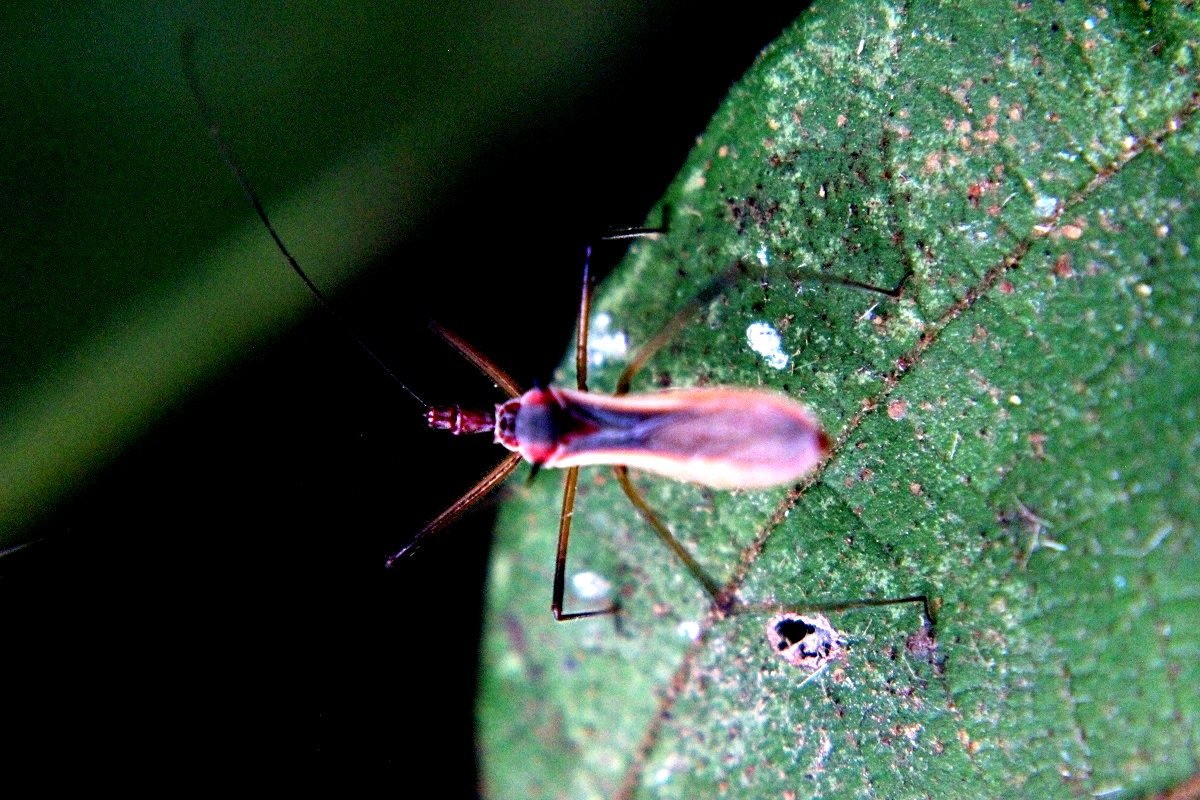 ---
Another uniqueness of this insect is, it has a head, which is small, if we compare it with, the size of the body, which is owned by this type, try to pay attention ... between the body and head, the head is smaller.
---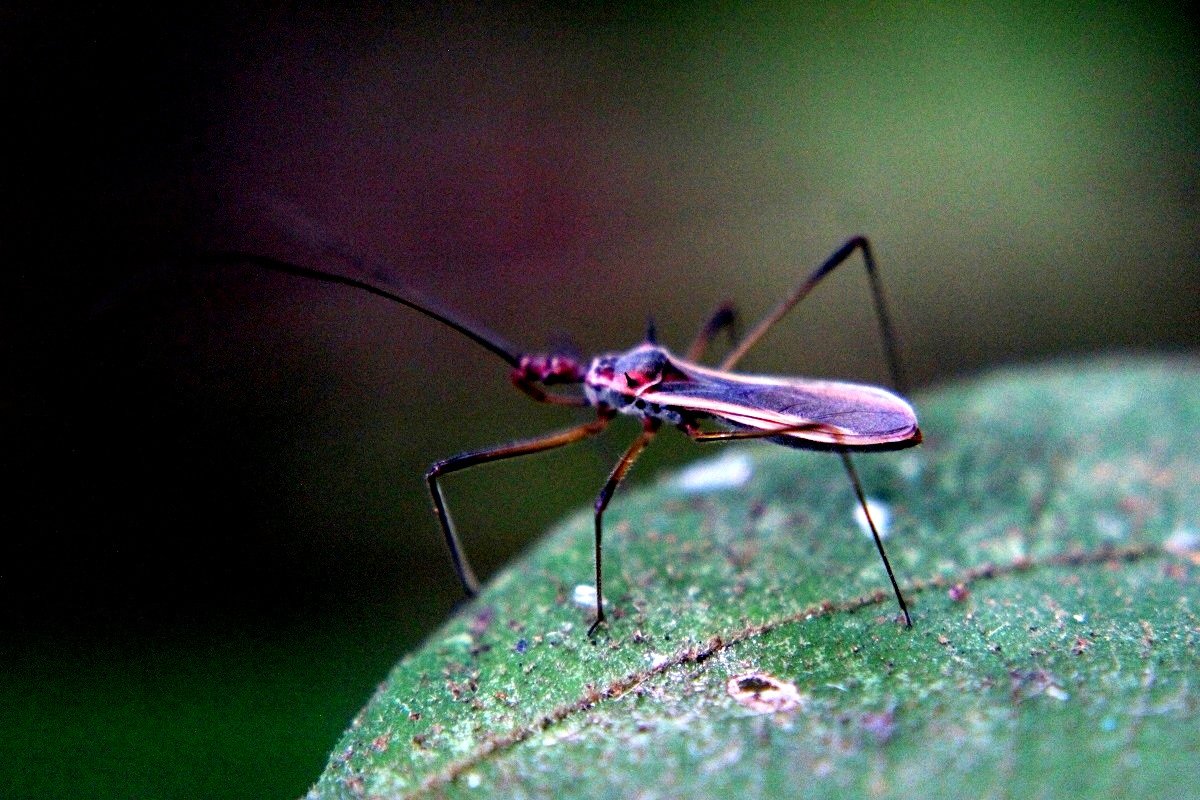 ---
friends of all, that's what I can convey, in today's explanation, what I know, while seeing this type, which is very much in the forest, while being on the leaves, hopefully, all of you, can know, that, this species can damage your plants, if ... these insects, lay their eggs on young leaves, which causes the leaves to dry quickly.
I end with the words, greetings @sultan-aceh
---
---
---
---
---
---
| Insect | insect |
| --- | --- |
| Location | Sp. Kramat Forest |
| Camera used | Canon EOS 600D |
| Lens Camera Modif | 18-55mm |
| Photographer by | @sultan-aceh |
---