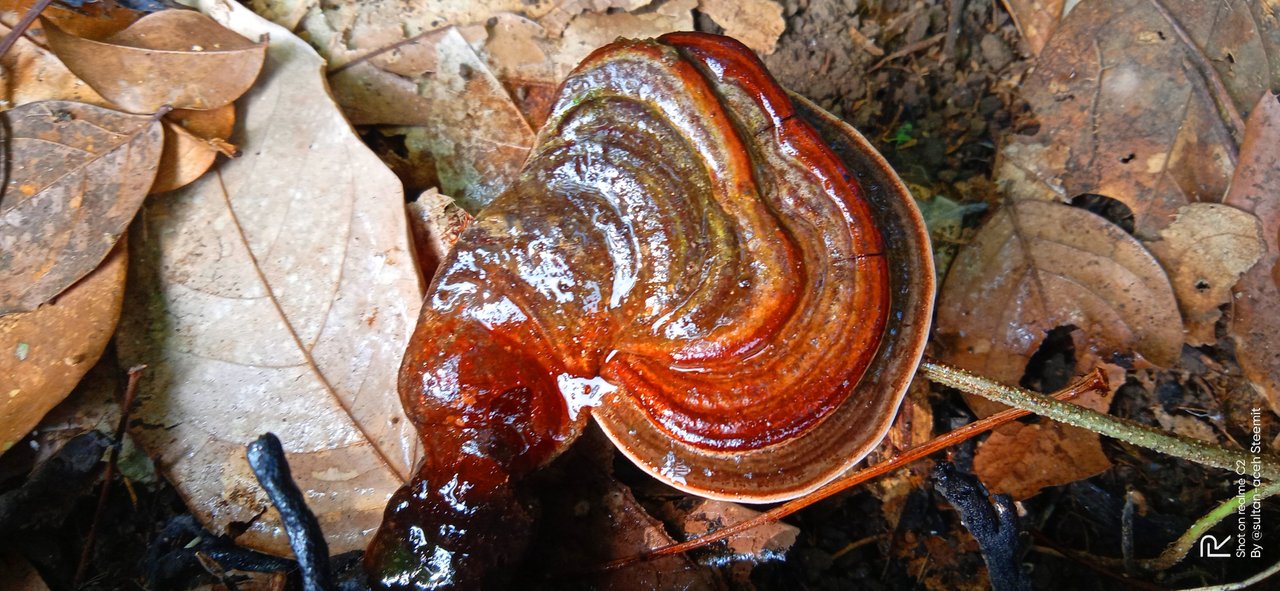 ---
Dry Season Lingzhi
---
Today, we will show again the types of mushrooms in the Beauty of Mushrooms on Travel, the Dry Season, which we are experiencing in the Aceh forest, even though sometimes, the hope of rain comes by itself, of course this will get a blessing for the people around the settlements in Aceh. over time, this change is certainly very influential from changes in the soil, from what is usually moist and wet, to now in some areas, it has experienced a normal drought.
However, another presentation that I want to say is in the growth of mushrooms, which I have prepared in the picture, which you will see today, in filling your family events at home, of course with pleasure, you will see other types of mushrooms, but have the same name is Lingzhi
Lingzhi is a type of mushroom that is very diverse, with a changing shape and is not permanent, usually this type of mushroom will continue to grow in two different seasons, the rainy season and summer, with growth that can be seen in these two climates, so, not surprisingly, this type of fungus, can grow in various places. for example in:
wooden branch
logs
land
living wood sticks[
dead logs.
no one can predict the growth of this type of fungus, until in time, this type of fungus will die by itself, with several different clues, for example:
fall to the ground
no longer sticking to the wood.
removing powder
black by itself
does not have a distinctive color
So, what I need to say is that in order to avoid what we don't want, you have to stay alert, with some other types of mushrooms. which has fine powder, in the presence of wind, will enter your respiratory tract, so, don't forget to wear a maskr. to see certain types of mushrooms.
let's see the picture below :
---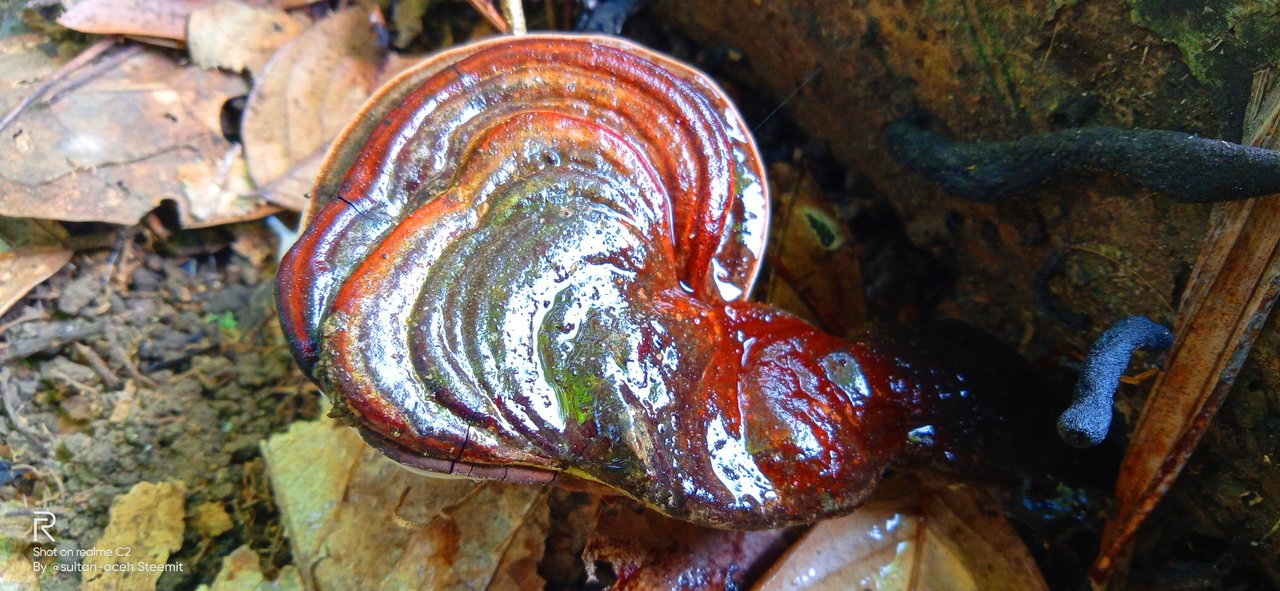 ---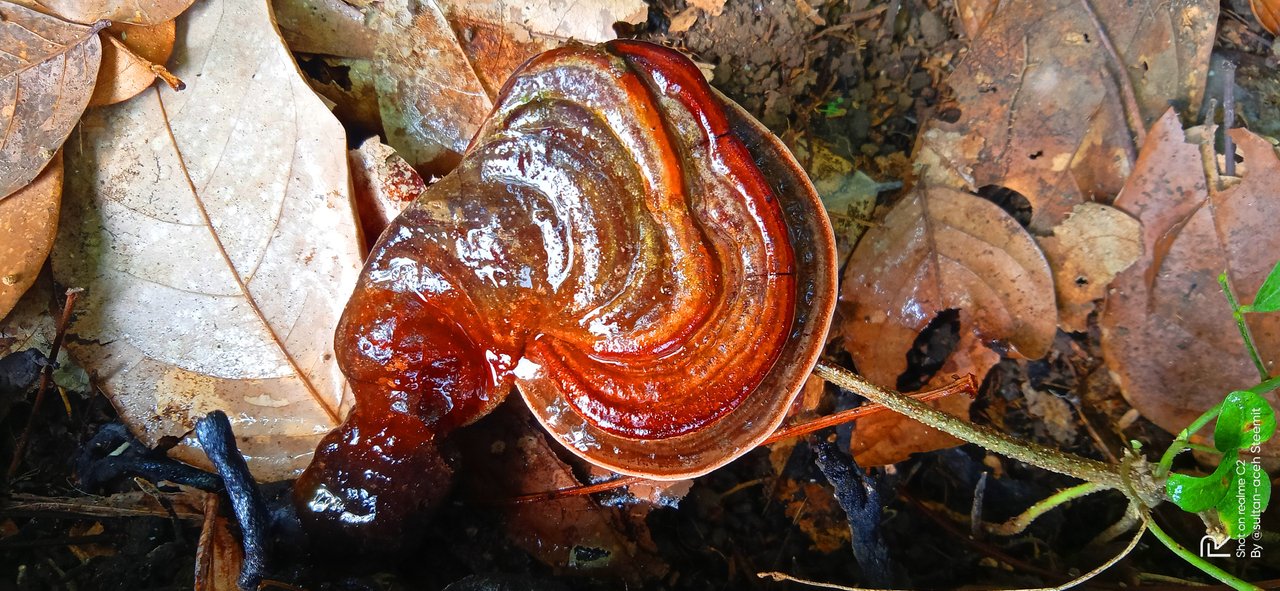 ---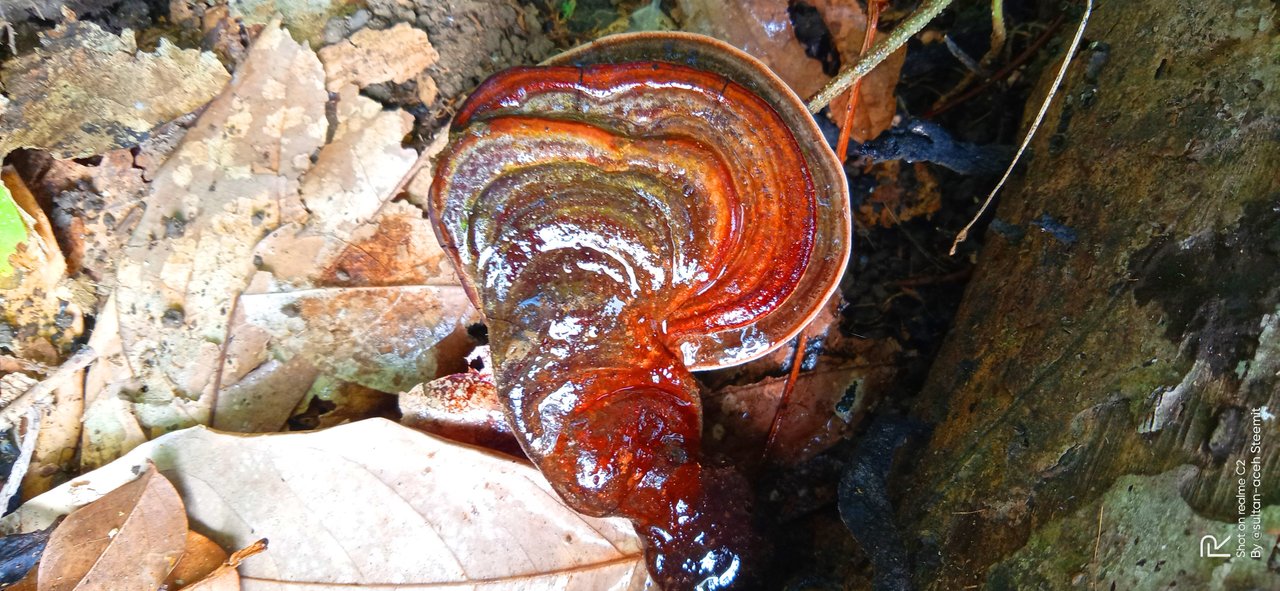 ---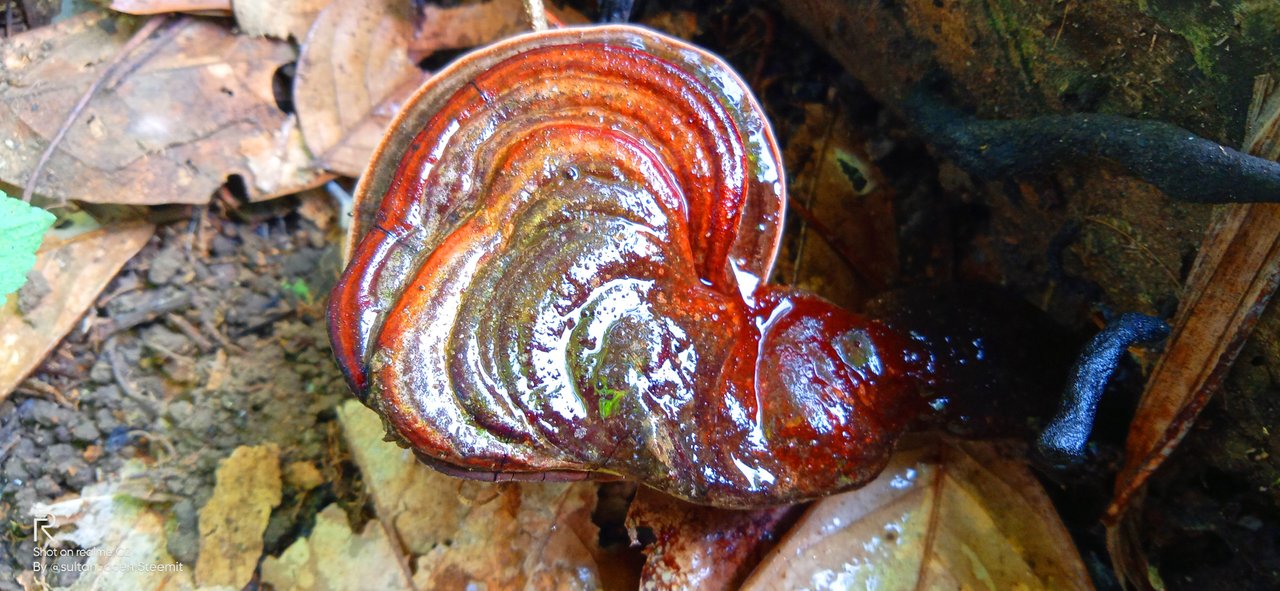 ---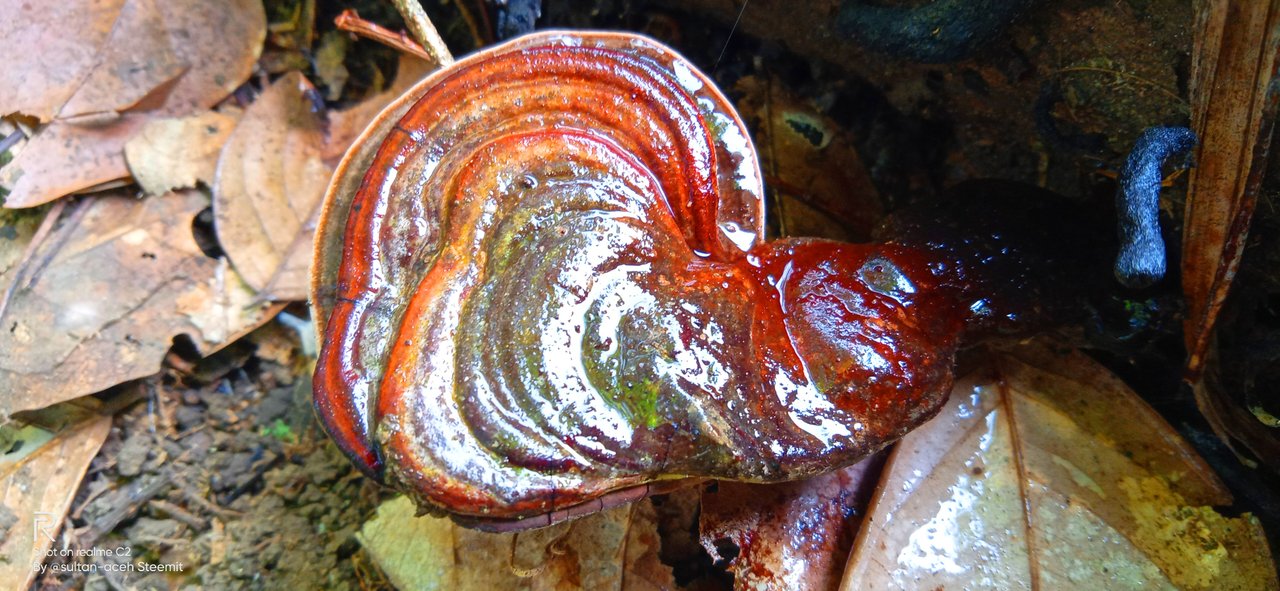 ---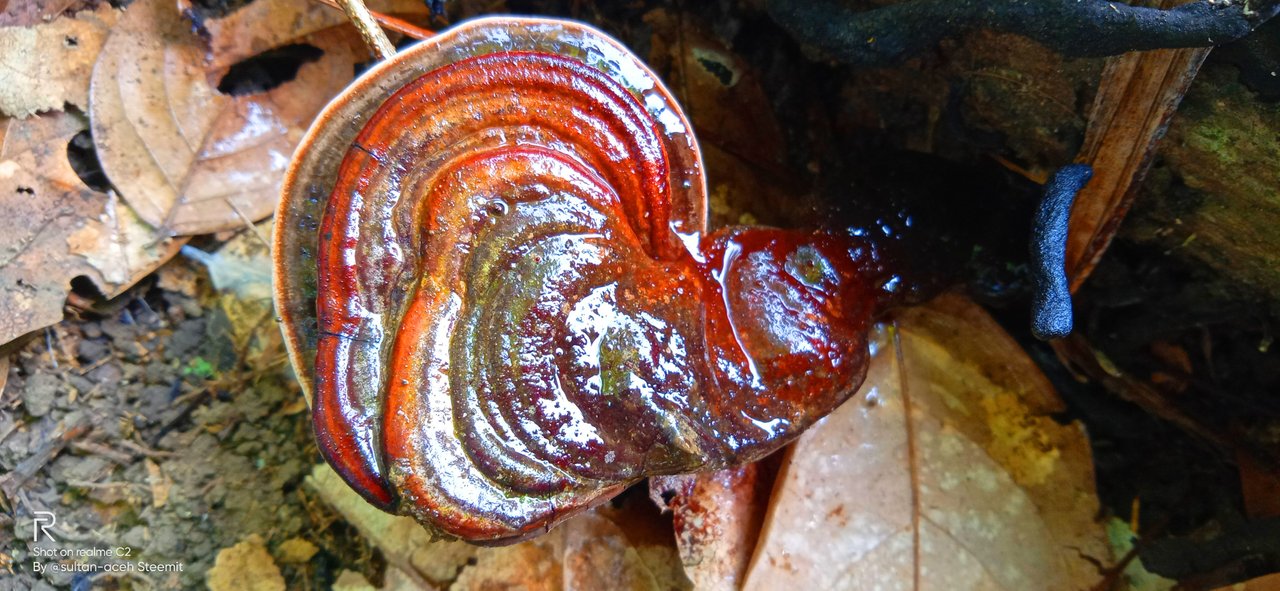 ---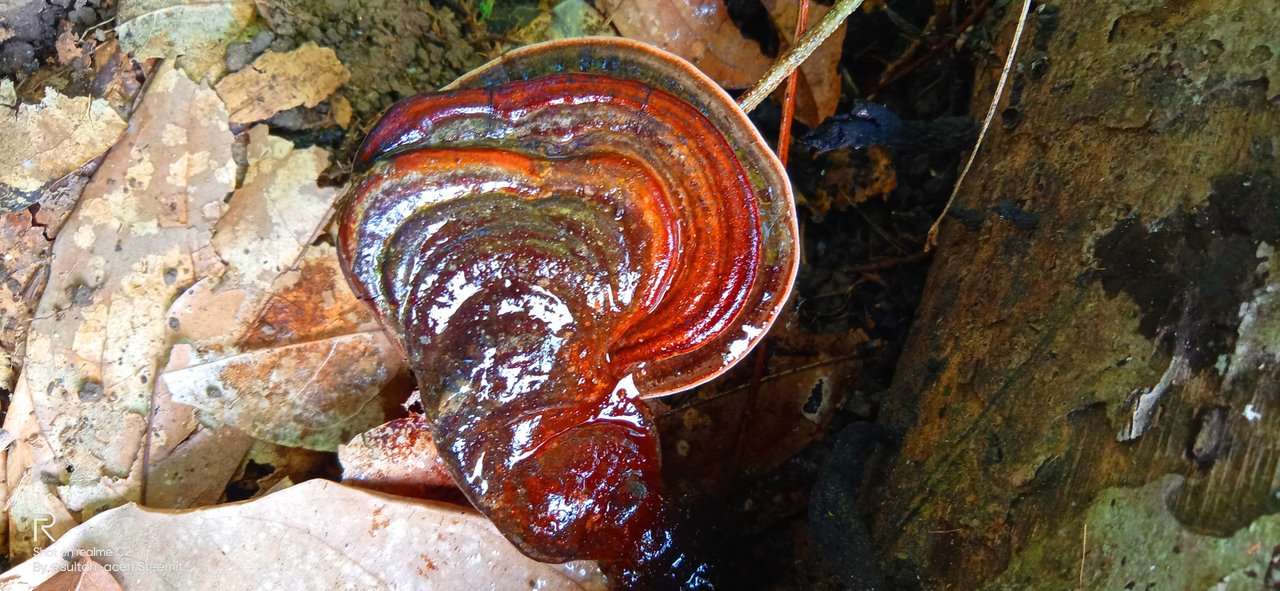 ---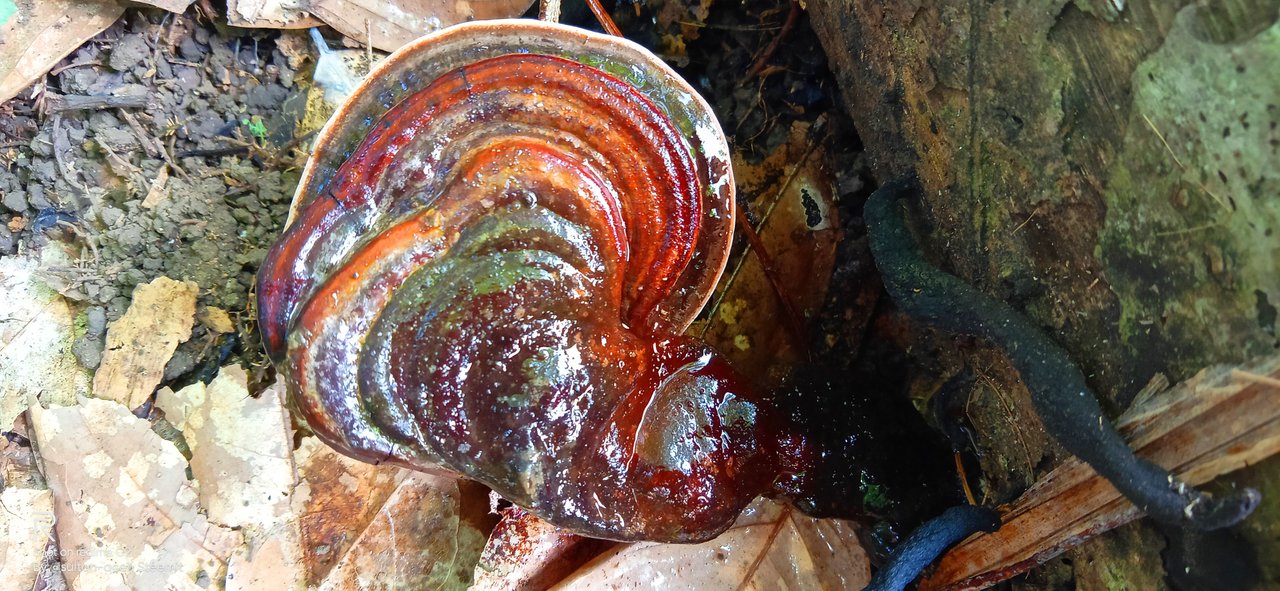 ---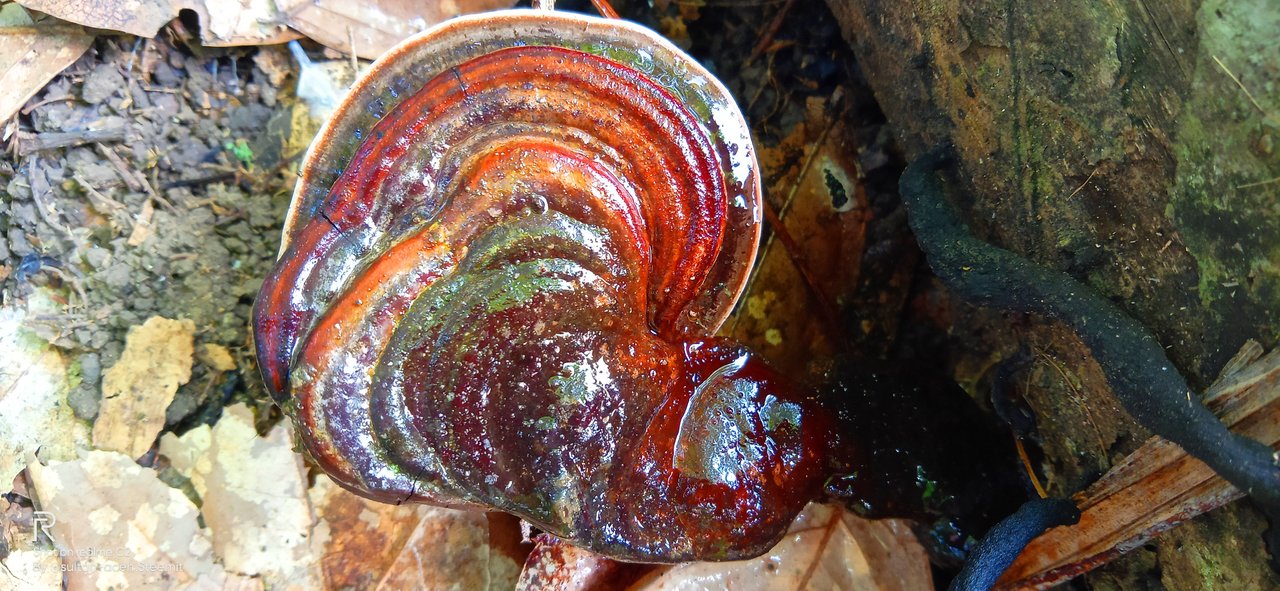 ---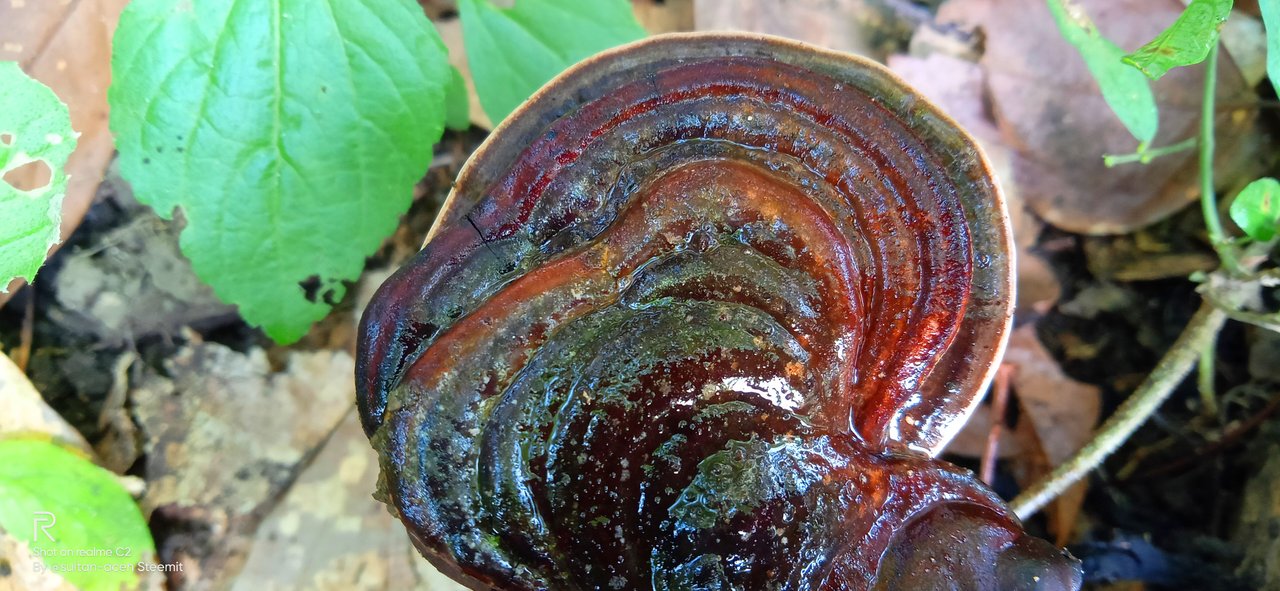 ---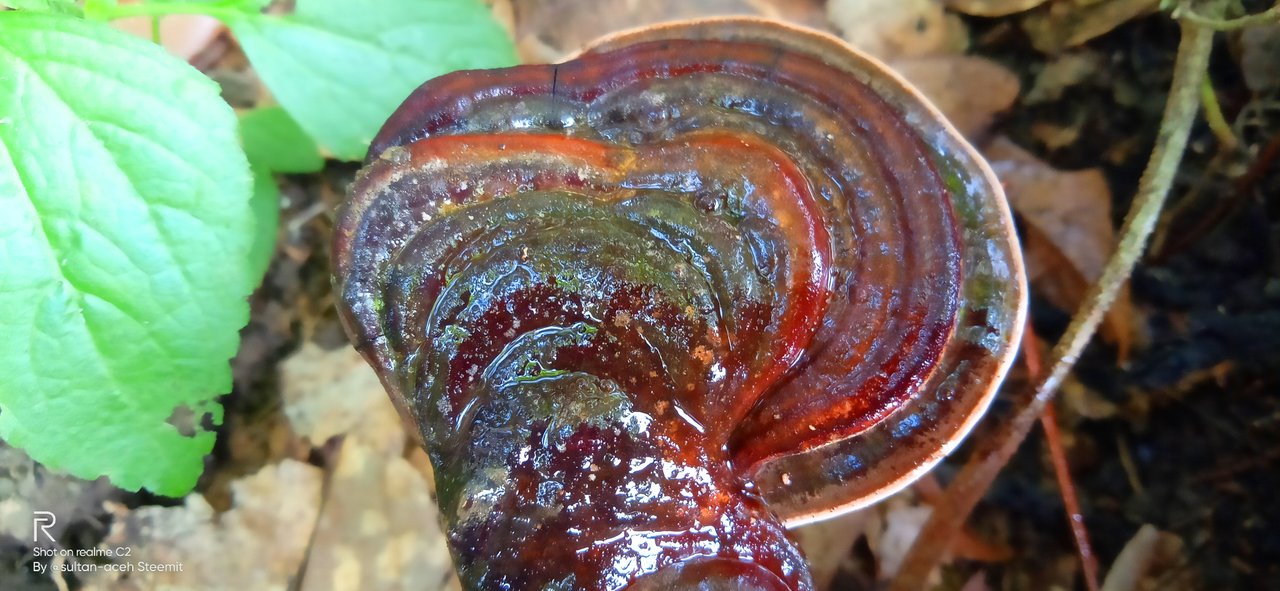 ---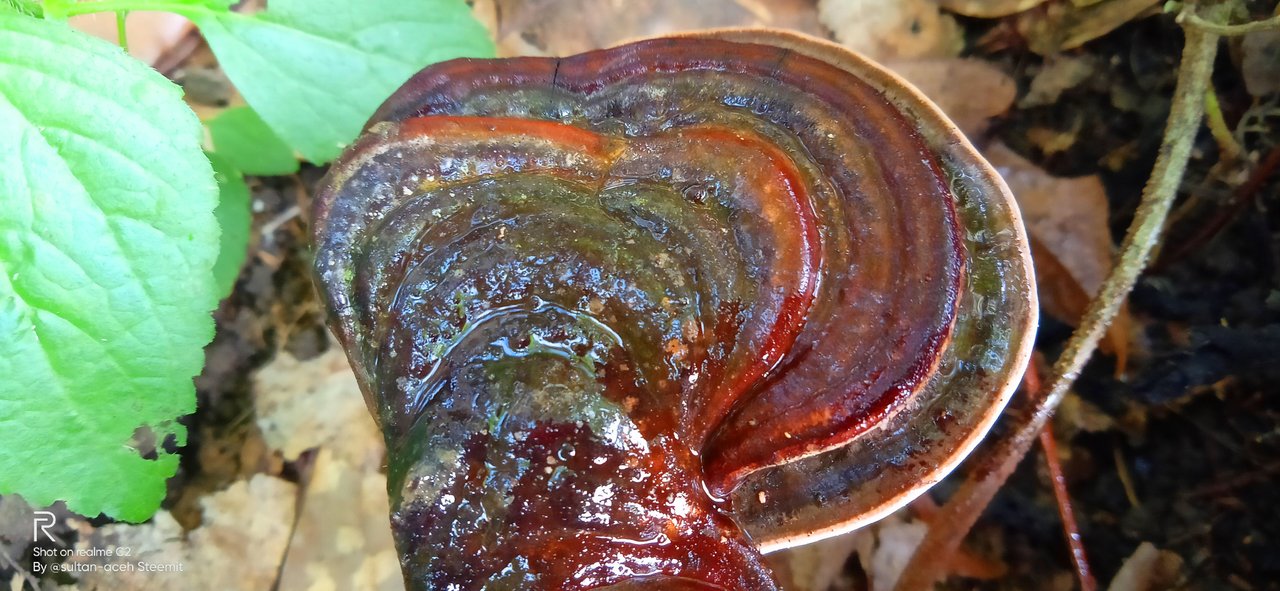 ---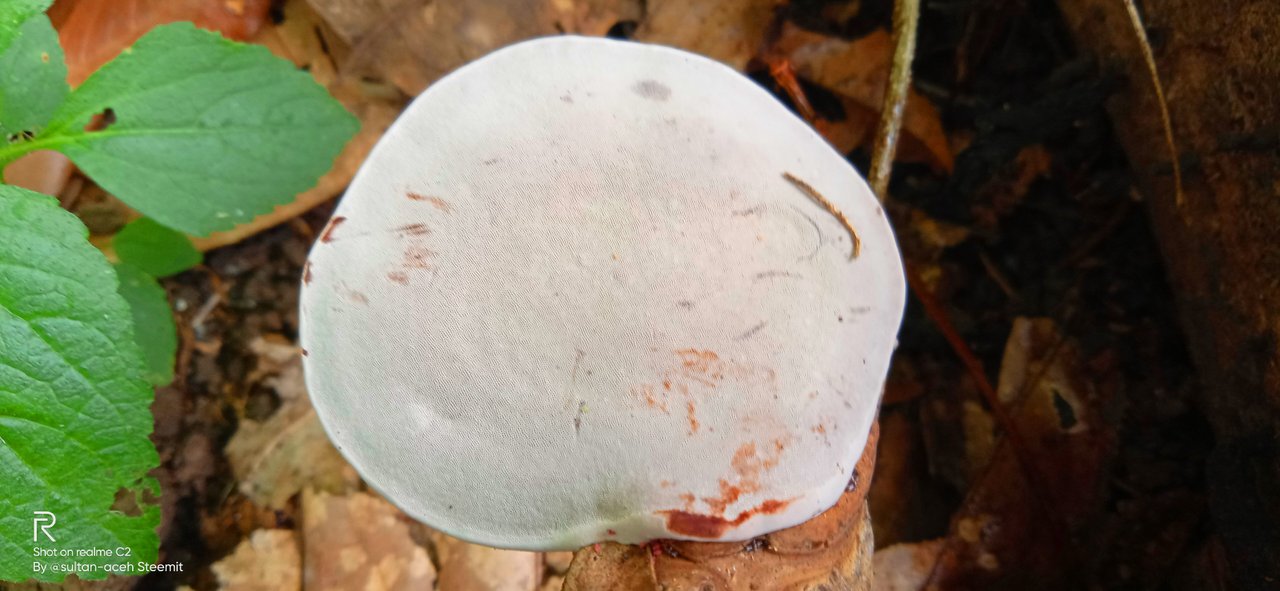 ---
---
that's above a brief explanation that I can convey, about this drying, may be useful.
Hilsen @sultan-aceh
---
---
---
---

---
---
NEW ONLY IN WORLD OF XPILAR
---

---
WORLD OF XPILAR DOLPHIN CLUB
---
---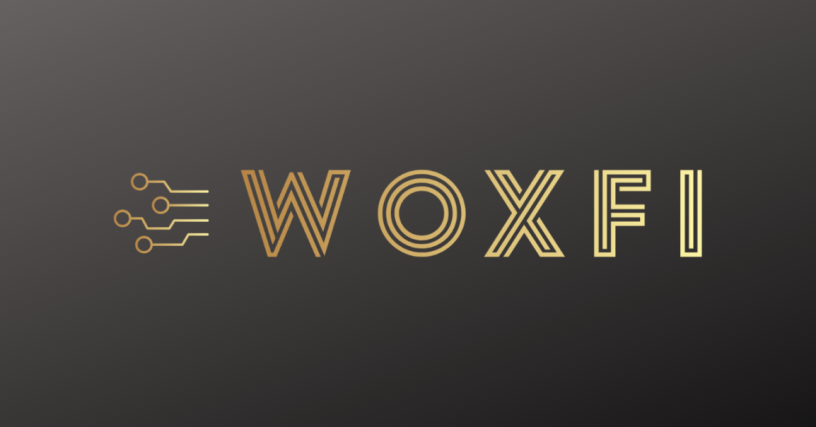 ---
---
| Macro Photography | Mushroom Beauty. |
| --- | --- |
| Tehnic | Photography - Macro |
| Camera used | Handphone |
| Location Photo | Aceh Forest |
| By | @sultan-aceh |
---