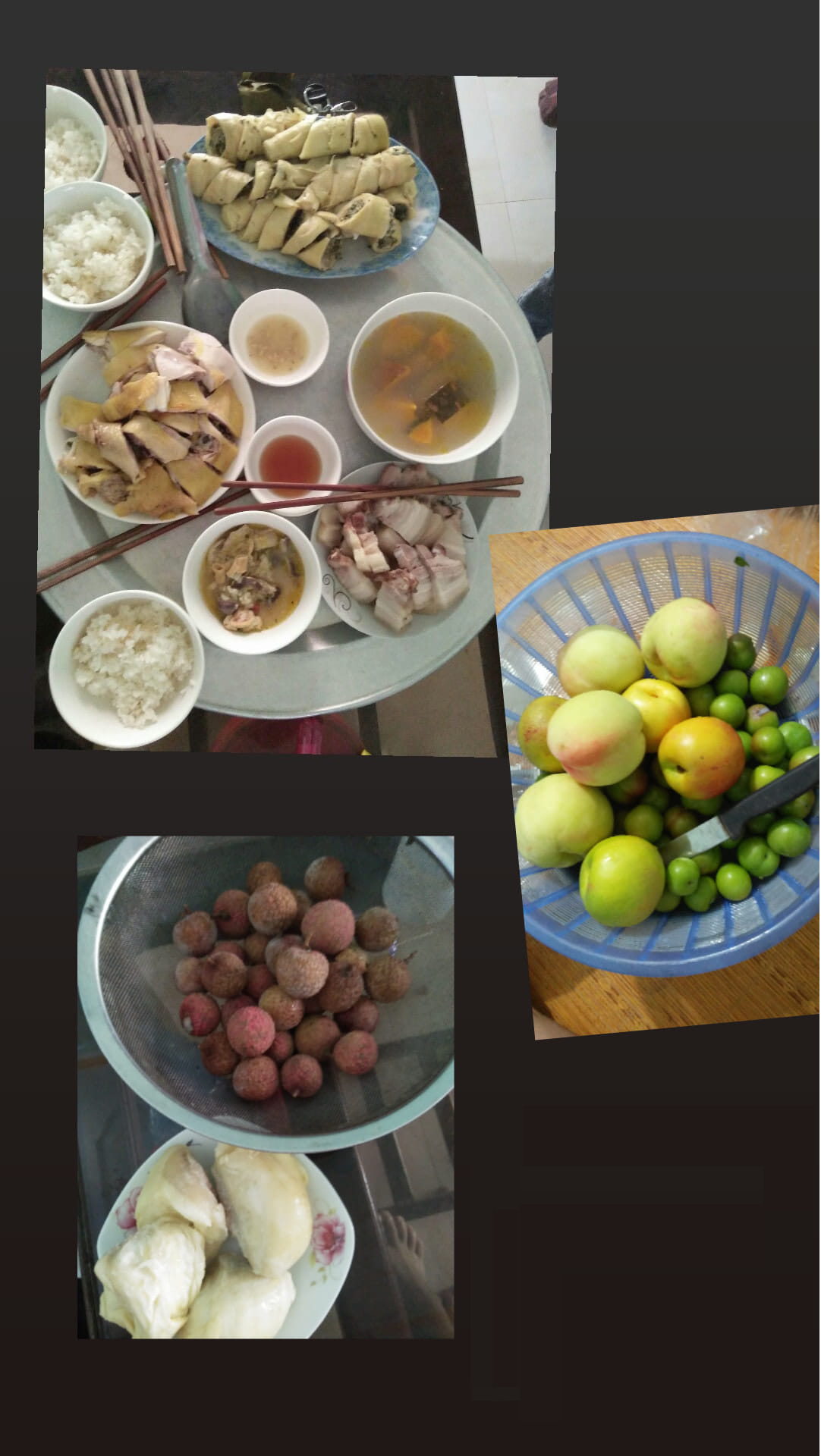 In Vietnam, Tet 5/5 "lunar calendar" or Doan Ngo is also known as "Insect Removal". On this day, young men and women eager to choose for themselves strange and interesting forms of killing insects, bringing their own identity but still retain the traditions and traditions such as: Get up early to bathe, eat fruits, rice wine ..
In my home, I prepared 3 different fruits today, peaches, lychees and plums.
I woke up quite late, around 9am and then went to the market to shop for 5/5 holidays.
I bought pork and chicken to eat on this holiday, because only 2 people ate, me and my mother, so I cooked very little for 2 people to eat.