Hello everybody! This is my first entry on this interesting photography and art contest hosted by @axeman. If you want to participate, please check the rules here.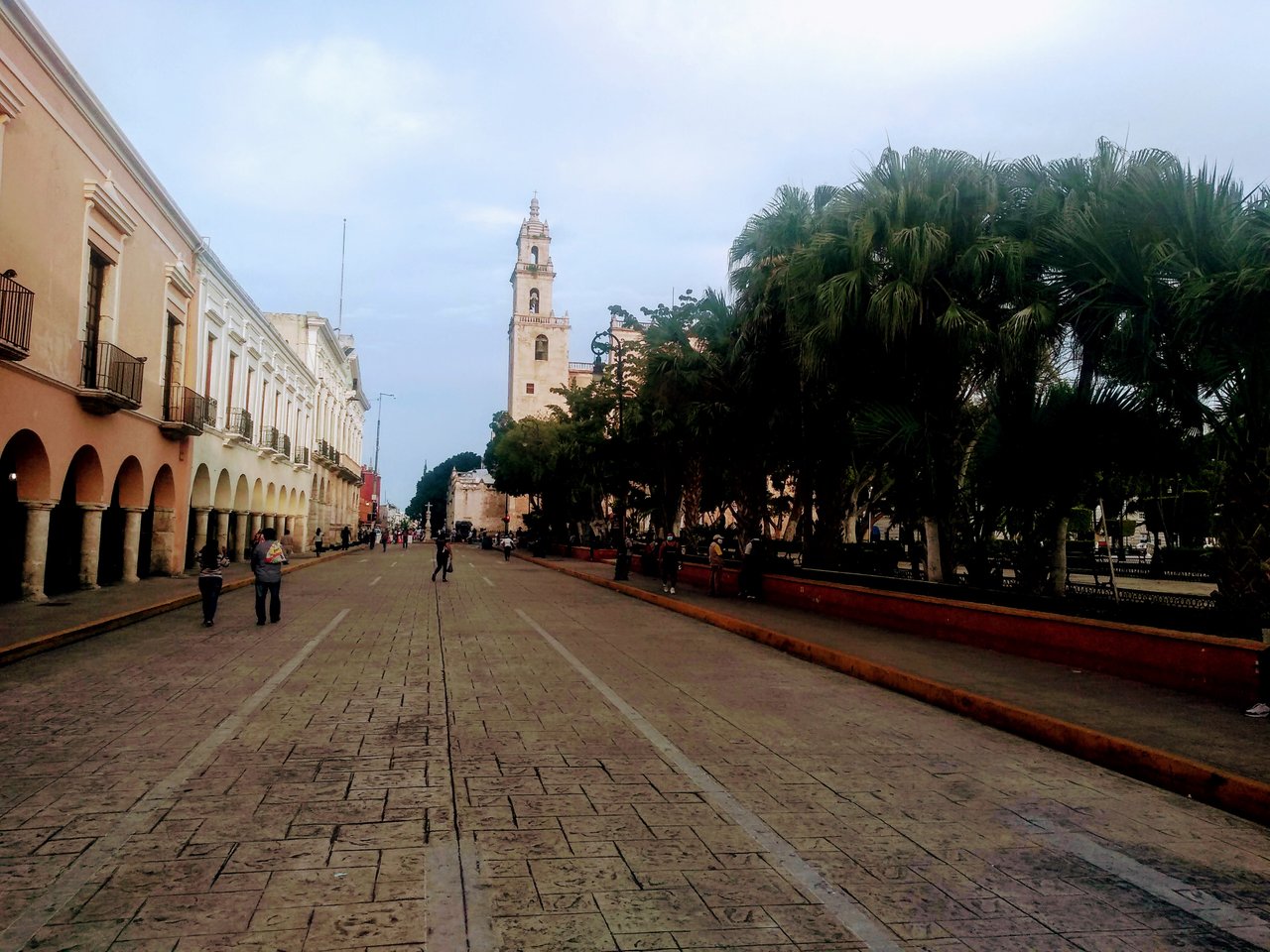 I took this picture a month ago during my walk to the bank, located in Merida's Historic Downtown. At the very bottom you can see one of the towers of Saint Ildephonse's Cathedral, one of the oldest churches built in Latin America. The camera used was my Motorola G6 Play cellphone.
Hugs and greetings from Merida, Mexico!