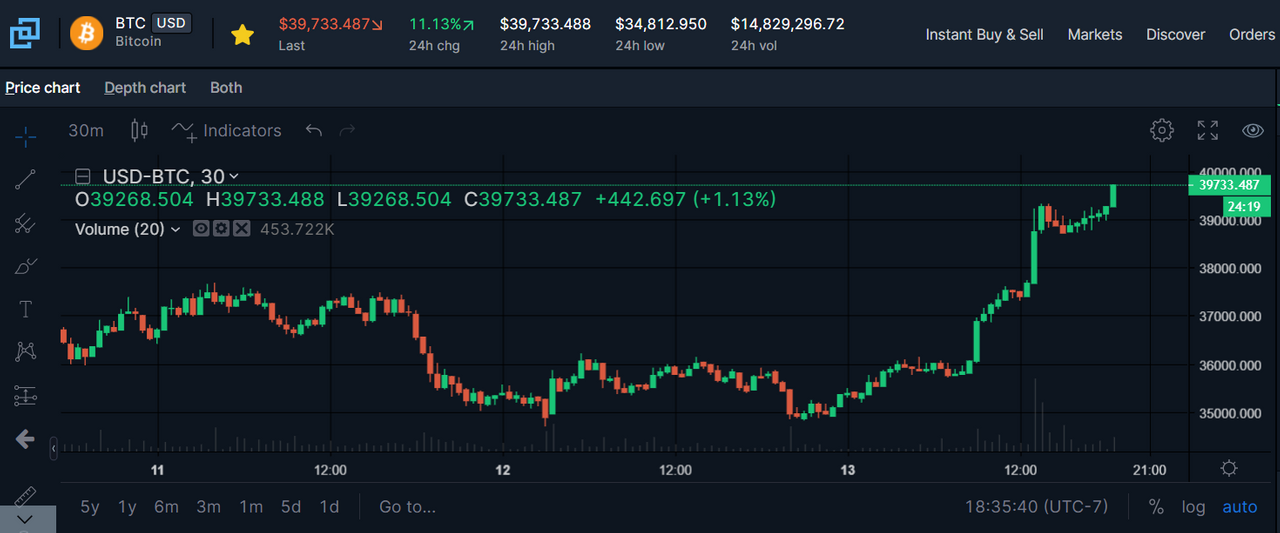 Funny it wasn't that long ago I was posting that BTC might hit a NEW all time high at $40,000 and we did. Then we fell back down. I've been thinking if we stayed about $30,000 we would be fine.
Seem on this Sunday evening BTC is moving again. Here we are trying $40,0000 again, and I sure hope we make it.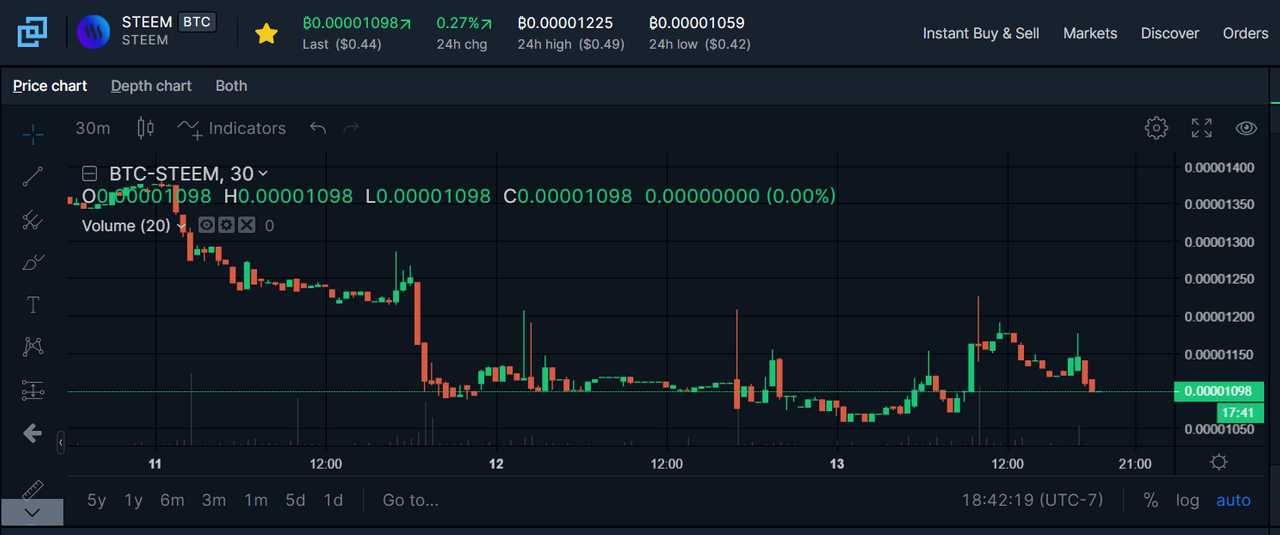 On the other hand STEEM is trading mostly sideways, but SBD saw some action today, so if it pumps again, I would predict new highs for Steem also.