I am spending this week house sitting for my daughter and looking after her dog while she and her fiancé are on a weeklong vacation to Hawaii.
Being in Seattle — a Metro area of more than 3,000,000 people — is so very different from our small town on the coast. People are a lot more intense and in a hurry here, but what I notice most is the background noise of traffic, which seems to never stop.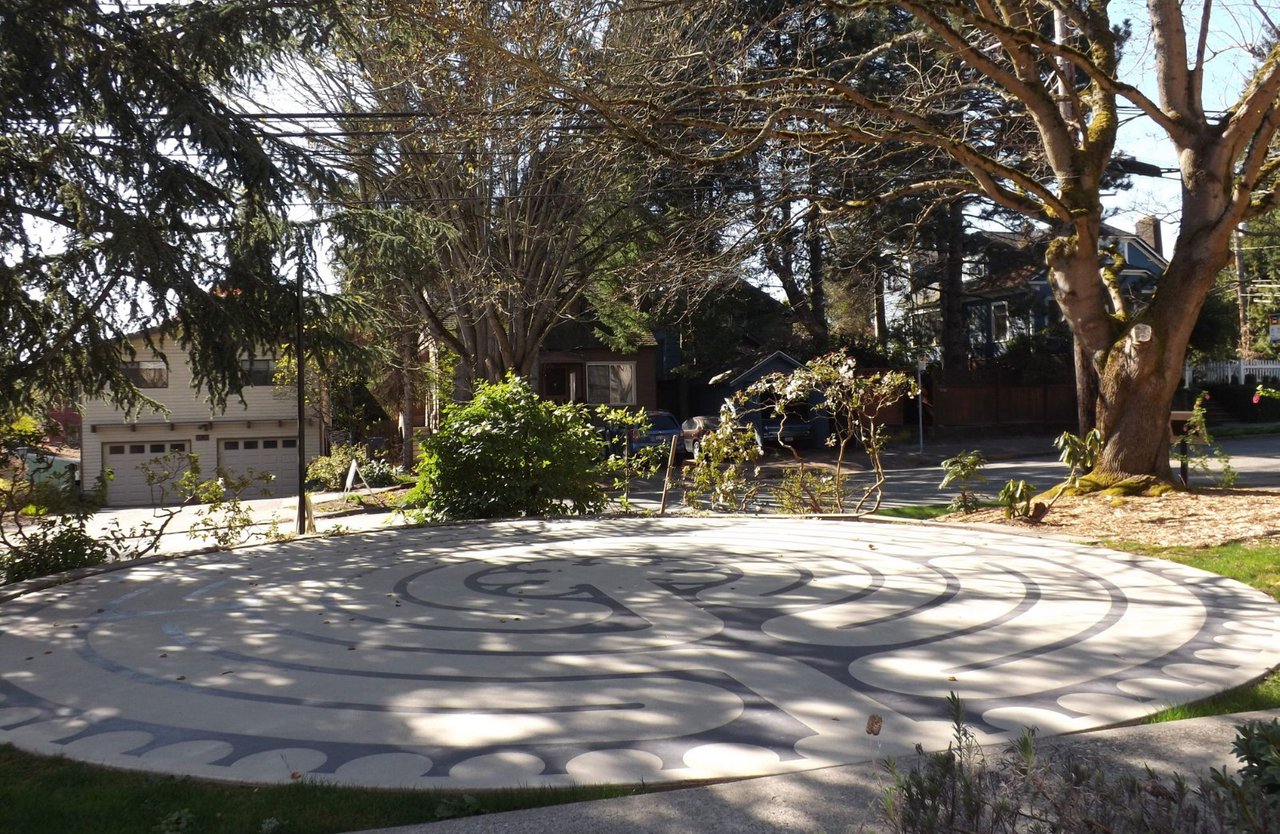 Although I'm mostly using my time here to catch up on my writing, doing some graphics and web design work, today I decided to go on a bit of an adventure!
Since my husband and I are lifetime members of The Labyrinth Society I decided to look for any public labyrinths in the general area of my daughter's house.
So I used the World Wide Labyrinth Locator app to see if there was anything in the area. Sure enough, there was a labyrinth at a nearby Episcopalian church, no more than 15 minutes away!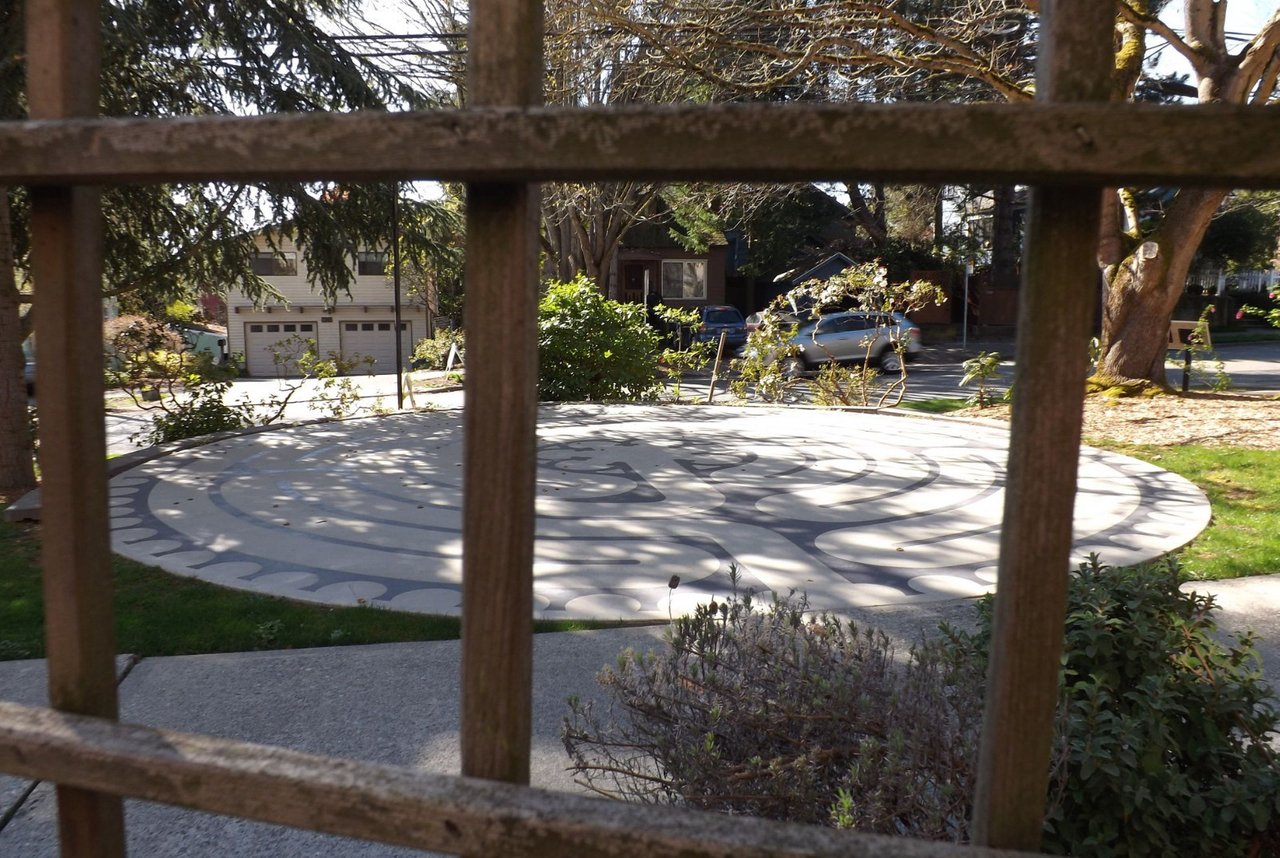 Although the church itself was closed, due to covid, there was indeed a very sweet labyrinth and there was even a sign on the door apologizing for the closure and inviting people who stopped by to walk the labyrinth.
The labyrinth is a lovely teaching and meditation tool that I often use in my counseling work.
Unlike a maze — which has multiple entrances and exits and dead ends — a labyrinth has only one winding path and one entrance and as long as you follow the path you will always get to the center of the labyrinth.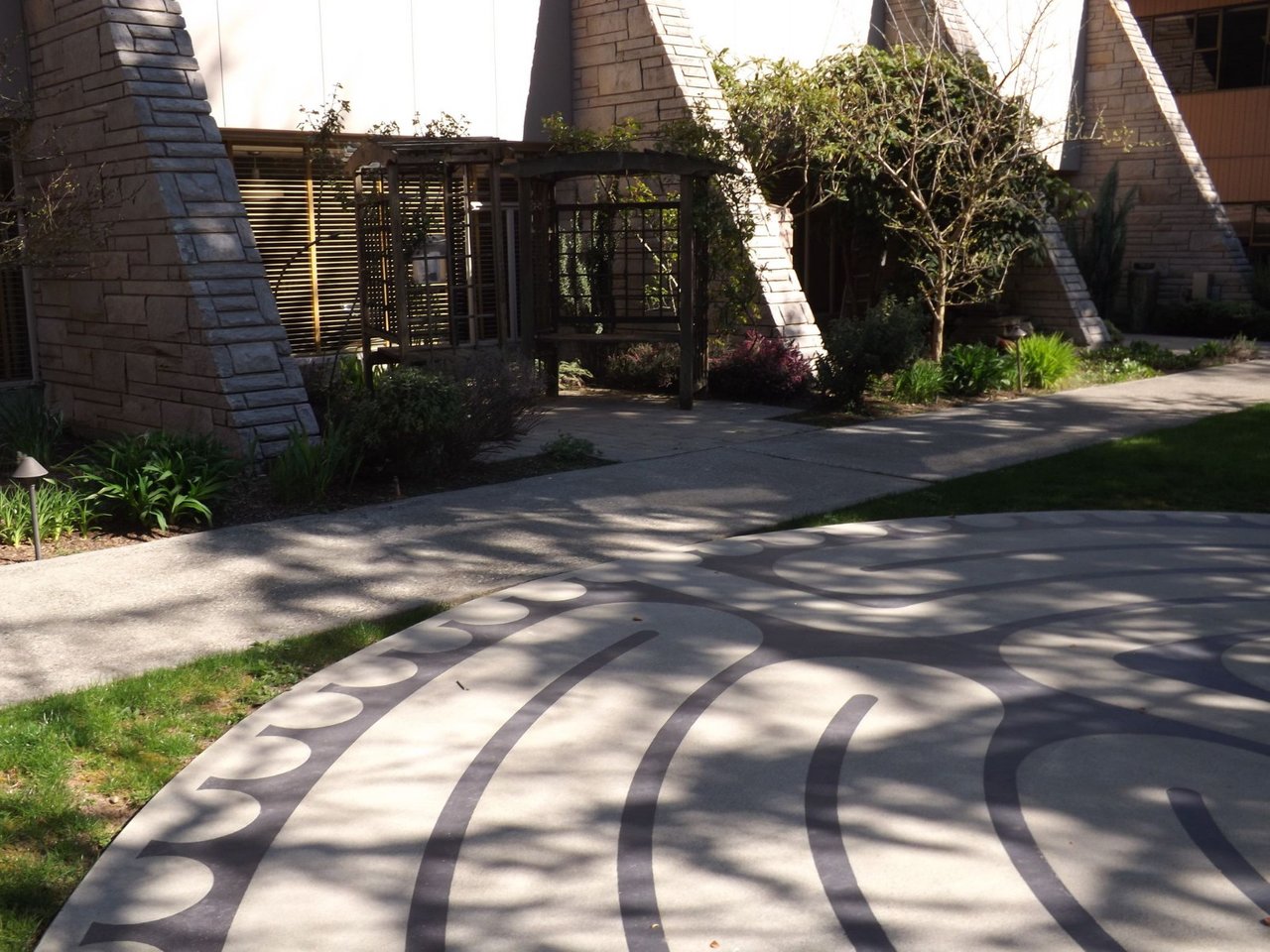 In many ways, this is a great metaphor for our journey through life, particularly if we have some sort of objective we're really trying to get to. Our path from point A to point B seldom goes in a straight line, and in fact is often filled with twists and turns. The path of the labyrinth sometimes takes us very close to the center but then we might have to turn away and continue walking in a different direction, until we eventually do reach the center.
The center of the labyrinth also has similarities to life. If we consider the center to be bliss or happiness that we have been striving for, we can experience it for a little bit but we can't stay at the center of the labyrinth forever. At some point we have to get up and move forward again. Similarly, life doesn't work in such a way that we stay in eternal bliss. However, we do get to enjoy those moments when everything is perfect for a little while. For those we must be grateful but we cannot hold them forever.
All in all it was a lovely little outing, and I'm very glad I went!
Thanks for reading and Bright Blessings to all!
---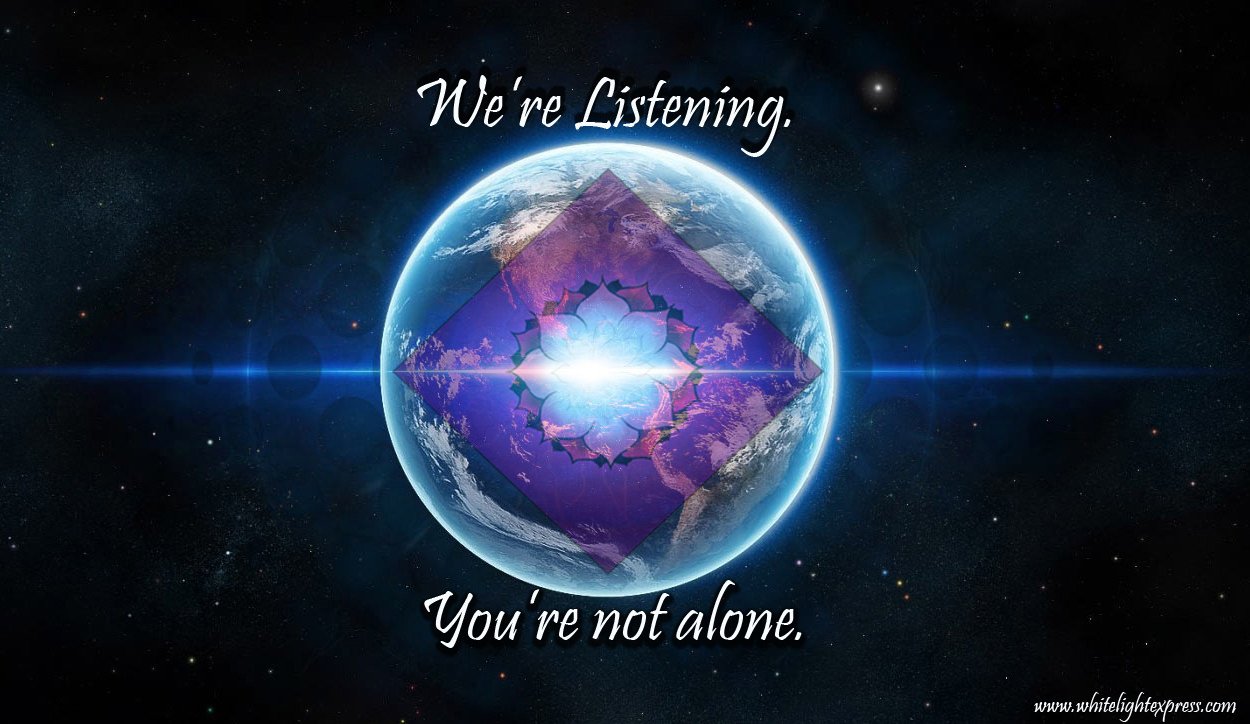 You are not alone!
(Graphic is our own)
The White Light Express Mission Statement:
Since October 2001, the mission of the White Light Express has been to offer healing and transformation through focused positive intention, meditation and prayer. Right Thought is the first step toward Right Action and consciousness. We believe that "holding the vibration" is a profound task and our divine destiny.
We appreciate you following us and upvoting if you feel moved to do so — we also really appreciate comments and feedback! If you enjoyed this post and think others might enjoy reading it, please give it a re-steem! We love you already, because across all the myriad beliefs we hold, Love IS the answer!
In addition to our blog here on Steemit, you can also find us on the White Light Express web site, on our verified Facebook page and on our twitter feed.