I feel like I should be apologizing for neglecting this blog for a few days, but sometimes we get so busy with "the stuff of life" that we have to set priorities.
After all, a person does have to sleep!
Aside from my spiritual and counseling work, I am also an ordained minister, and today I performed a wedding for a young couple who are "friends of friends."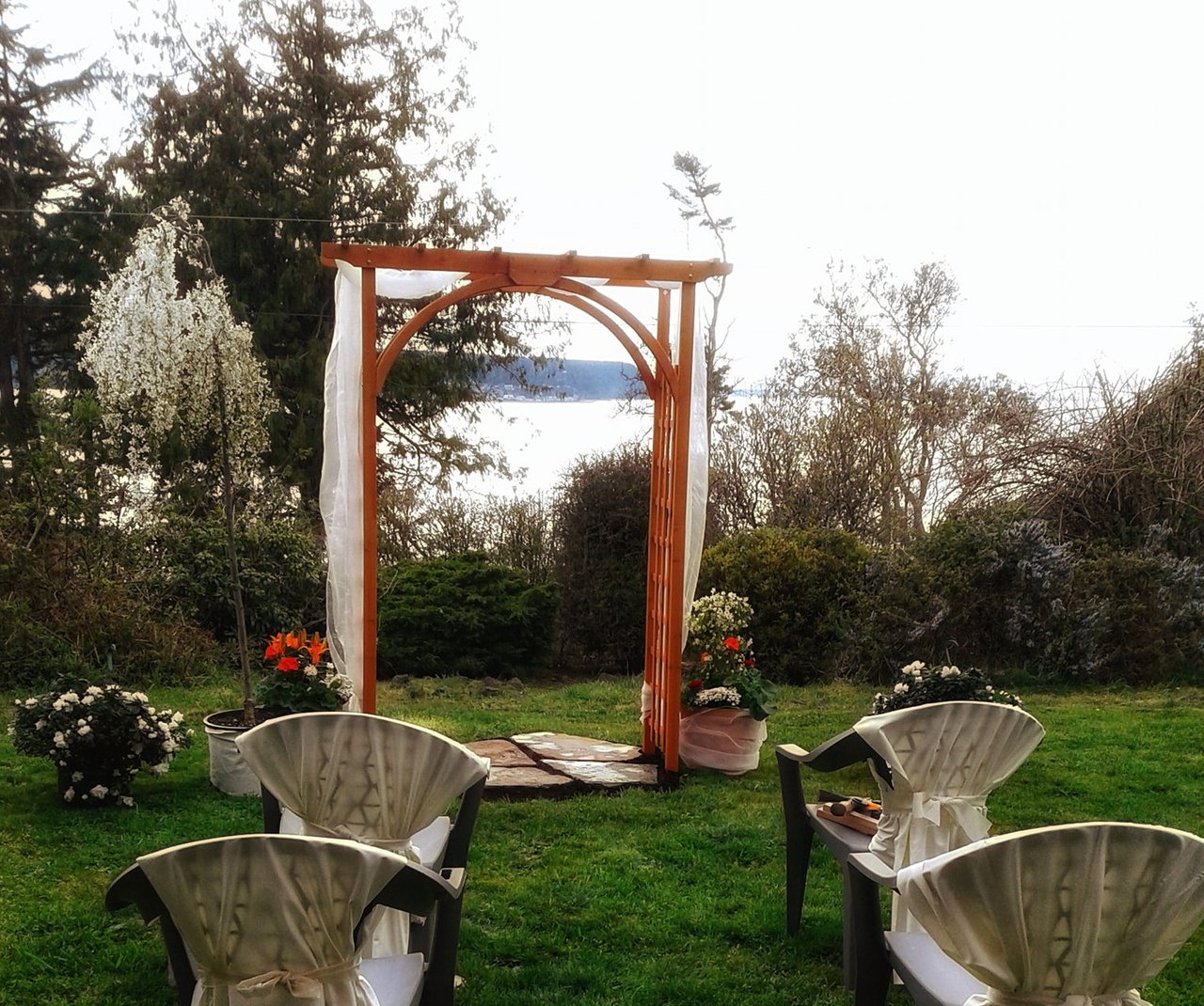 The scene of today's event
For obvious reasons, it has been a long time since I was last asked to do this... in fact, several years.
This particular happy event came to pass because it was very local — an outdoor ceremony in garden by a house only about a two minute walk from here.
Of course the effect of lockdowns can still be felt... the wedding party consisted of a total of just seven people, including the bride, groom and myself.
On some level, it feels like life is moving forward, but clearly we are nowhere near returned to "normal," or any semblance thereof... and I have my doubts that there even will be anything like the old normal.
Still, it was encouraging and refreshing to help these two young people take a step forward in a world that feels very tightly controlled and stifling to so many!
Thanks for reading, and Bright Blessings to all!
---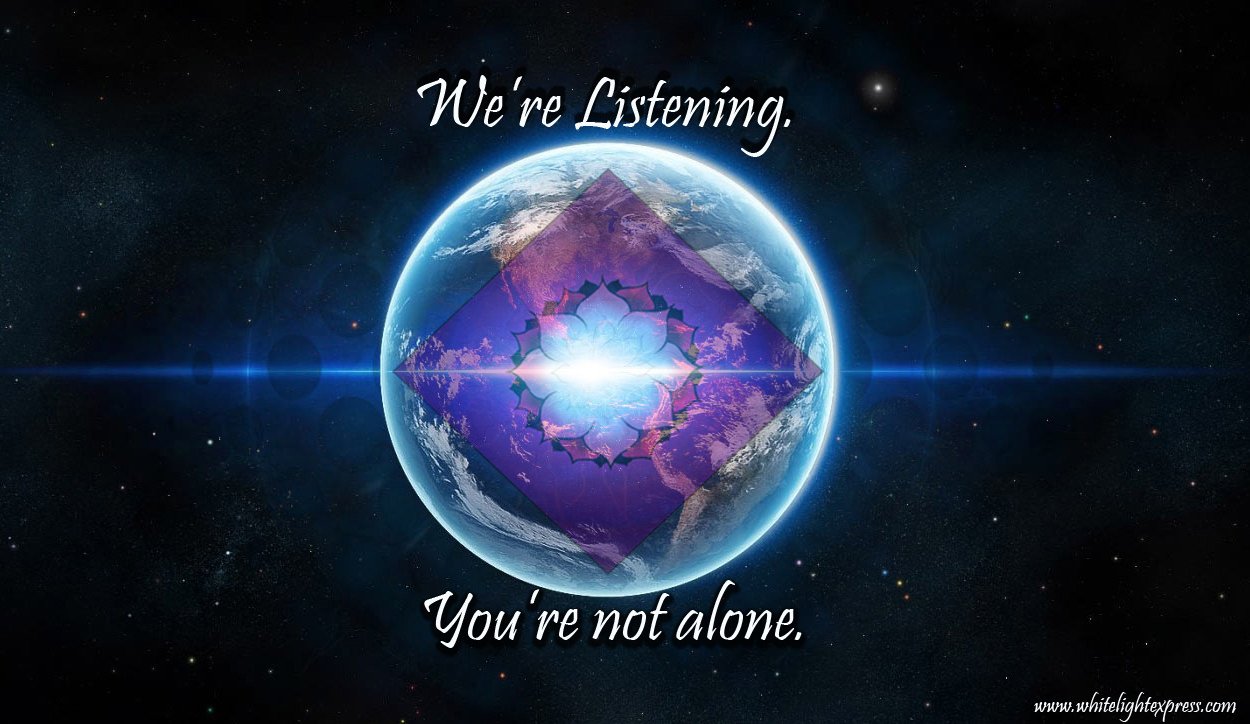 You are not alone!
(Graphic is our own)
The White Light Express Mission Statement:
Since October 2001, the mission of the White Light Express has been to offer healing and transformation through focused positive intention, meditation and prayer. Right Thought is the first step toward Right Action and consciousness. We believe that "holding the vibration" is a profound task and our divine destiny.
We appreciate you following us and upvoting if you feel moved to do so — we also really appreciate comments and feedback! If you enjoyed this post and think others might enjoy reading it, please give it a re-steem! We love you already, because across all the myriad beliefs we hold, Love IS the answer!
In addition to our blog here on Steemit, you can also find us on the White Light Express web site, on our verified Facebook page and on our twitter feed.