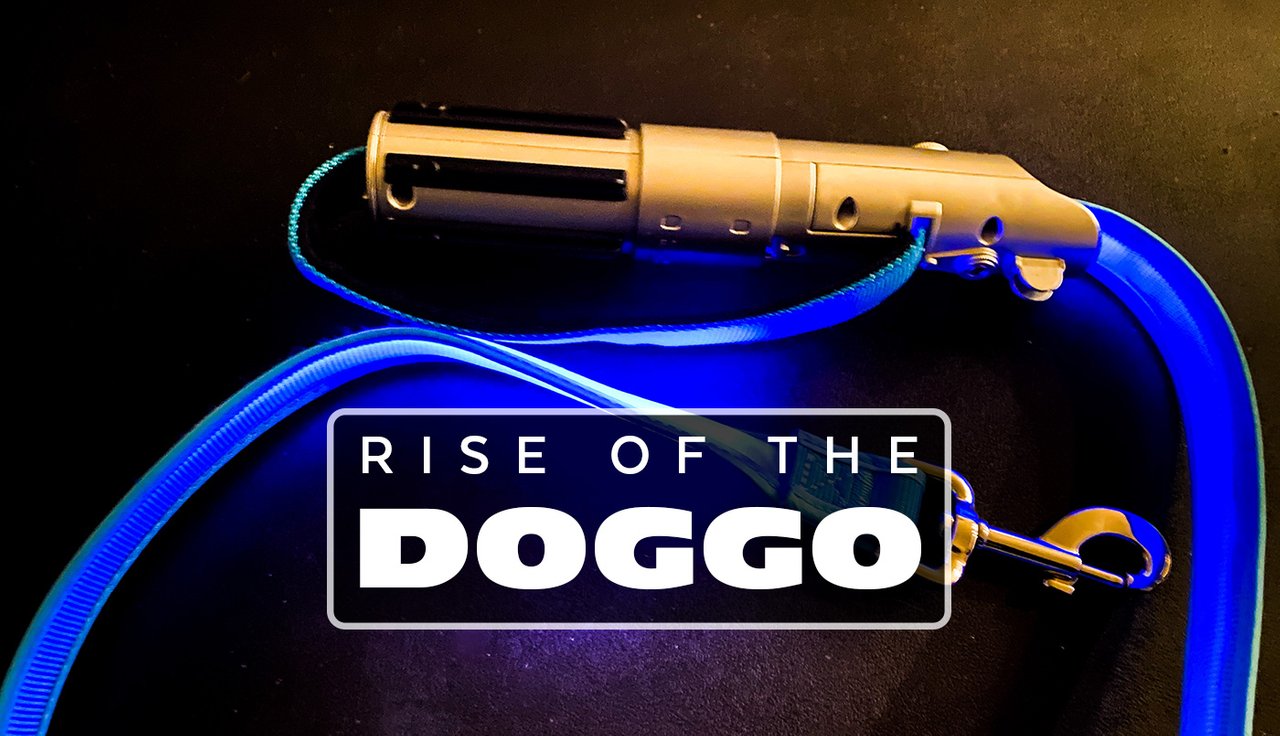 So my kid @koolitime and I were at a Petco store the other day. We were there to pick up dog food for the furry one at home. That's when we notice a leash of immense power and beauty.
For those of you who might be training your pets in the ways of the Force, this item is an absolute requirement. Upon activation, the hilt will project a beam of intense energy straight into the head of your beloved dog. If your canine is Force-sensitive, there is a chance that the dog will be able to maintain the laser beam in stasis around its neck. If your pet does NOT have Force abilities, then...
...its head will instantly explode.
So it's probably a good idea to have your vet test the Midichlorian count of your dog before using this leash.
Luckily, our beagle, Dobby, survived the experience.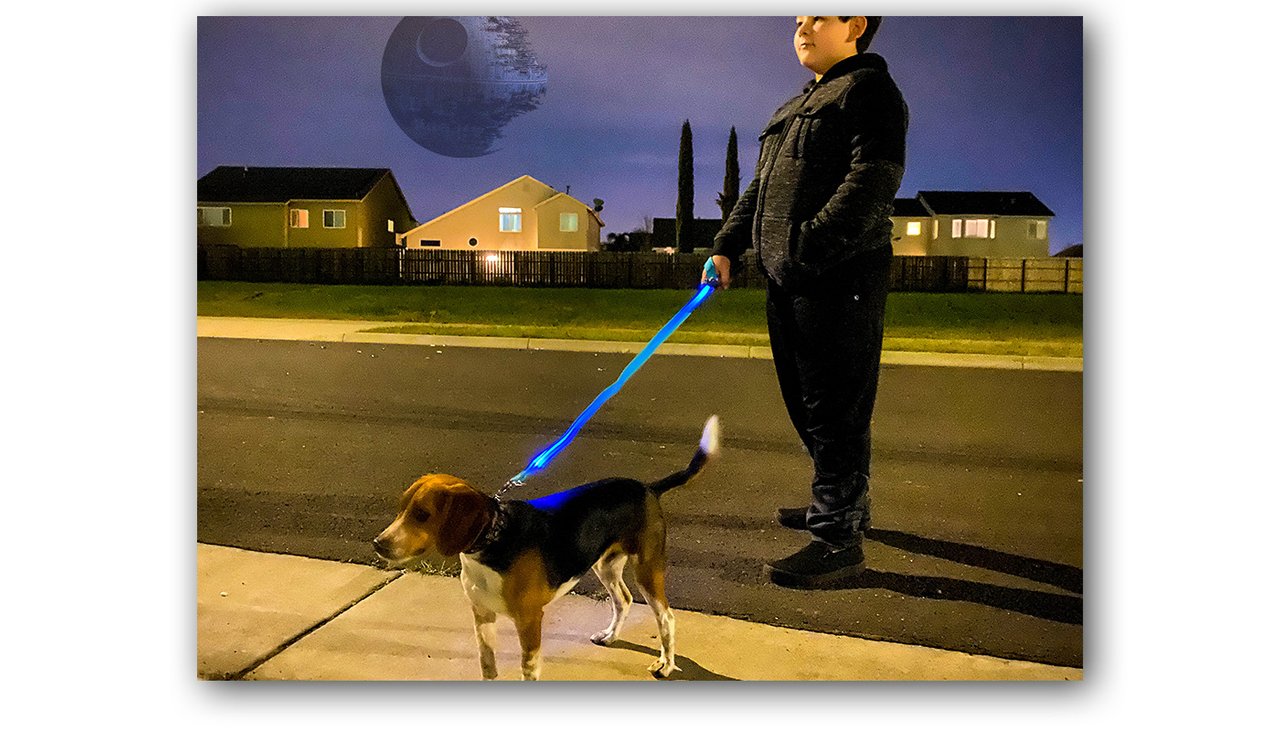 It looks very cool at nighttime since the beam of energy emits a blue glow that can be seen from far away.
Our only concern is that we are still unsure if Dobby is a Light side or Dark side user. Based on his tendency to wrap himself up in a makeshift cloak and laugh like an evil madman, I'm guessing he's undecided.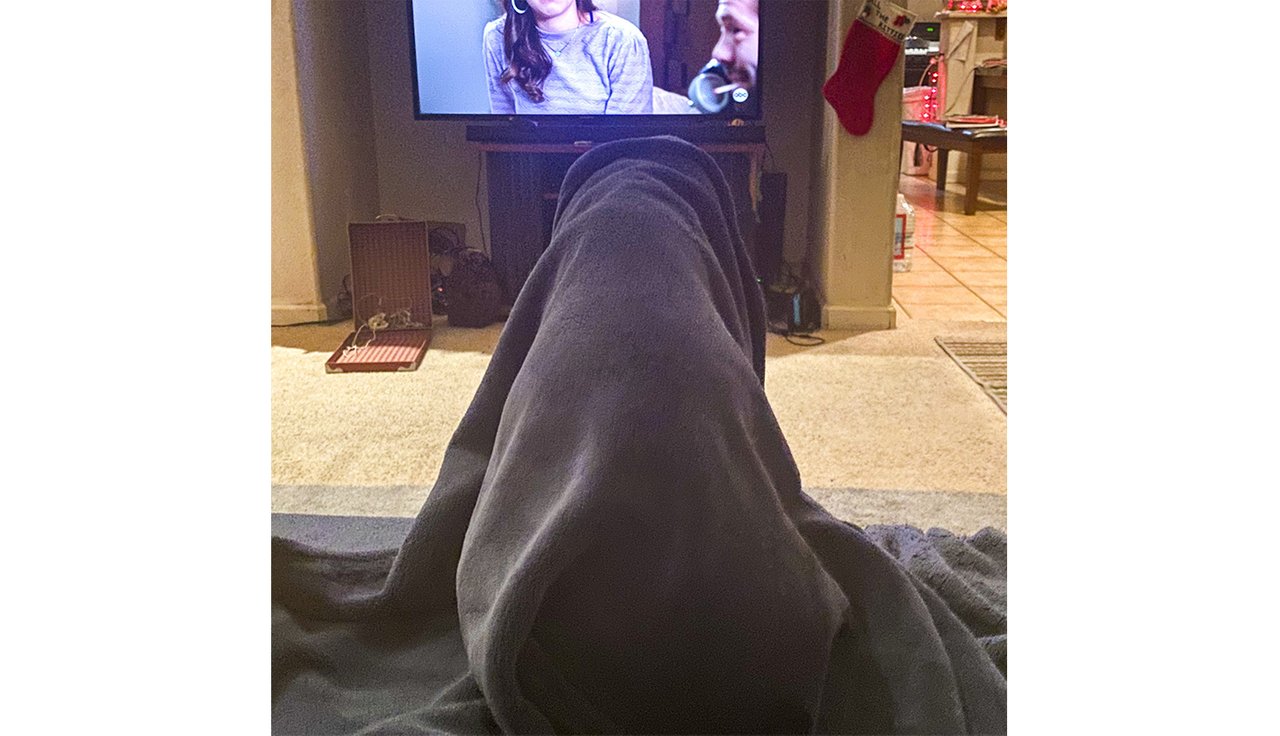 If you'd like to get one of these nifty leashes, it looks like they are currently on sale at the Petco website:
Shop for Lightsaber Dog Leash at Petco
May the Force be with you!