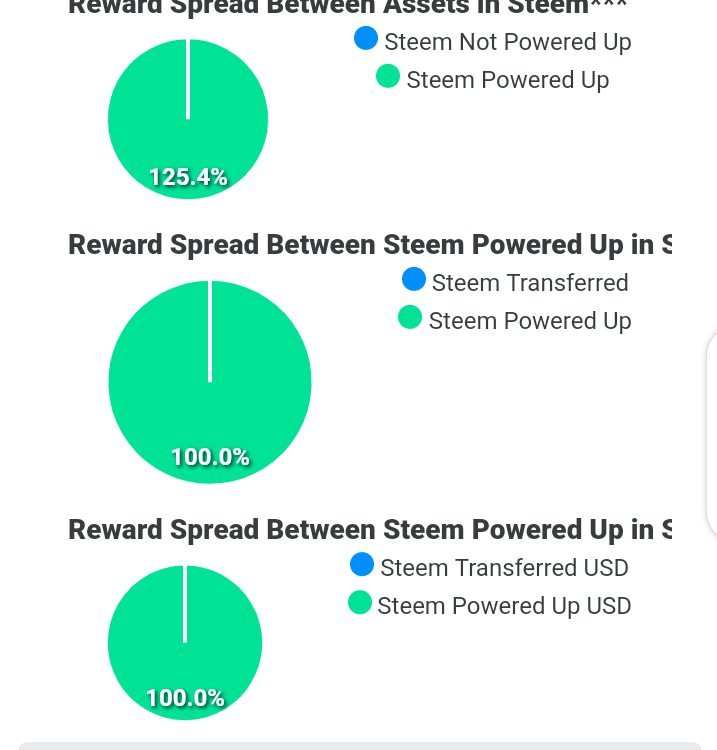 Hello guys,
This is your boy once again, I brought to you another 100% power of my steem earned for the past 7 days. I have a goal and the goal is hitting 500SP before 2021 comes to an end, it looks laudable but difficult looking at my current state of steem power but is very possible through consistency. I have made it a point to always power up 100% of my earnings anytime and I have done that very well since I joined this platform.
Today, I received my payout of 3.5 SBD, I must say that this is my highest payout so far 😊, I bought 30 steem using the price at that time and decided to increase my stake with it through
#club100
💪. No investment is small and little drops of water makes a mighty ocean, now my SP is increasing little by little and with time through consistency, I will hit my goal.
---
More Power Ups.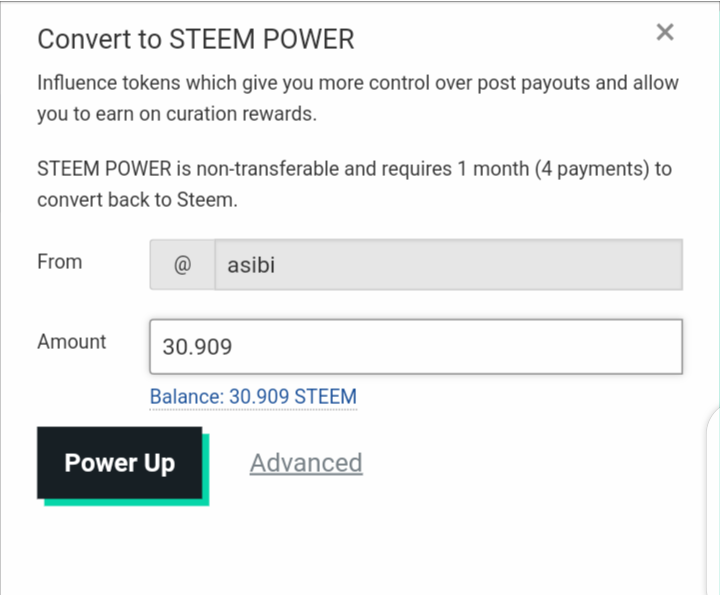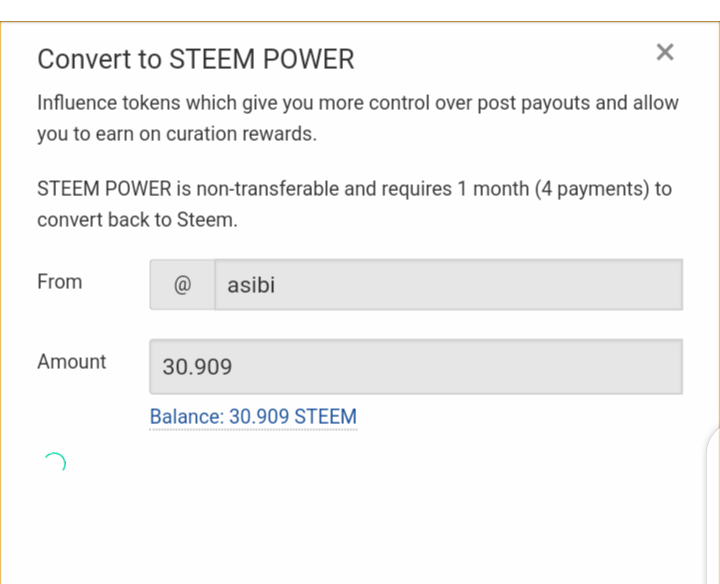 I have successfully added 30SP to my stake, and plan of increasing any time I accumulate some steem.
---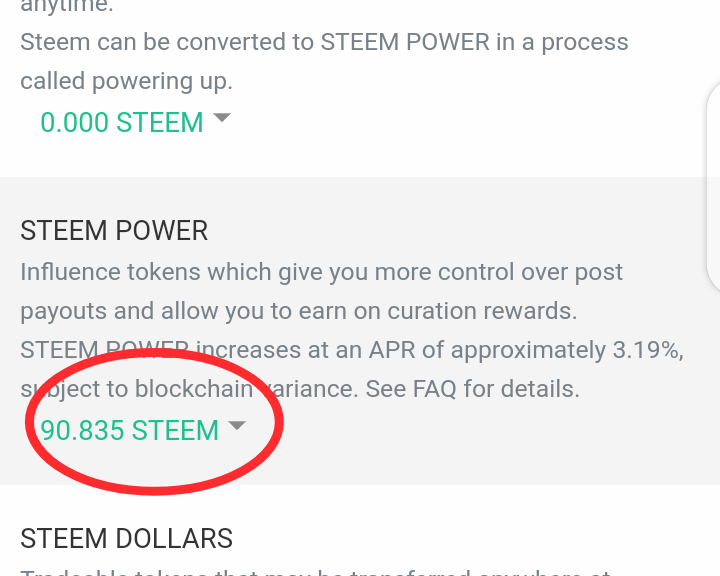 I have now gradually and progressively increase my steem power to 90SP, on my way to 500SP
😊💪.
---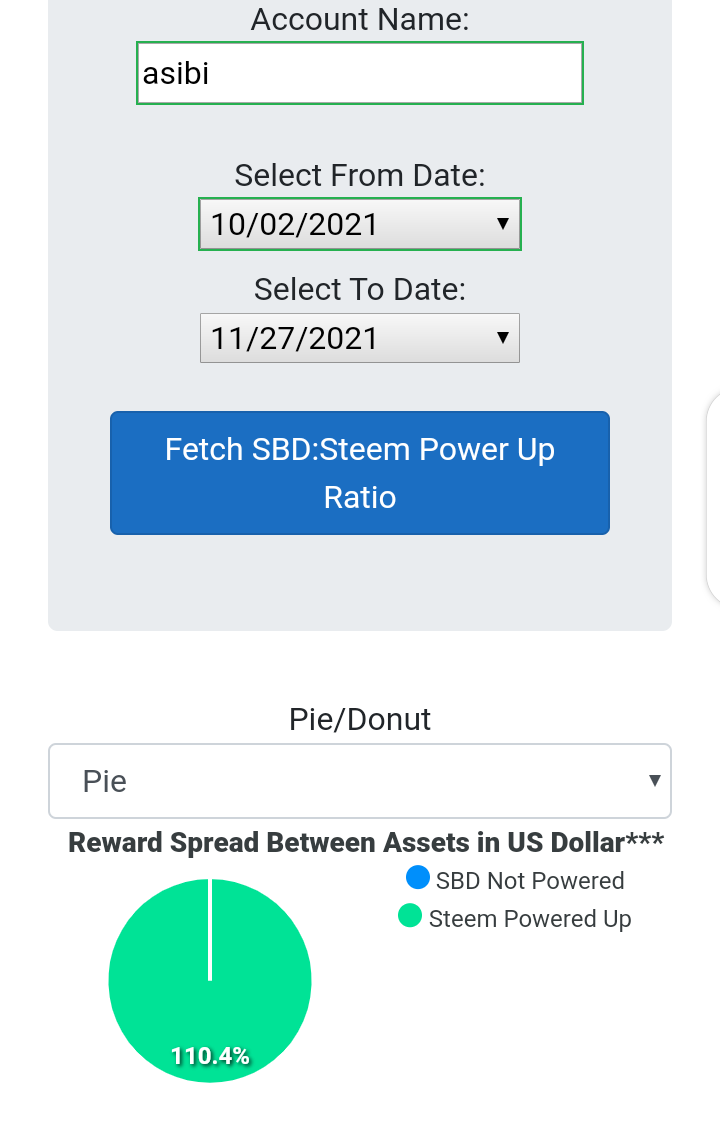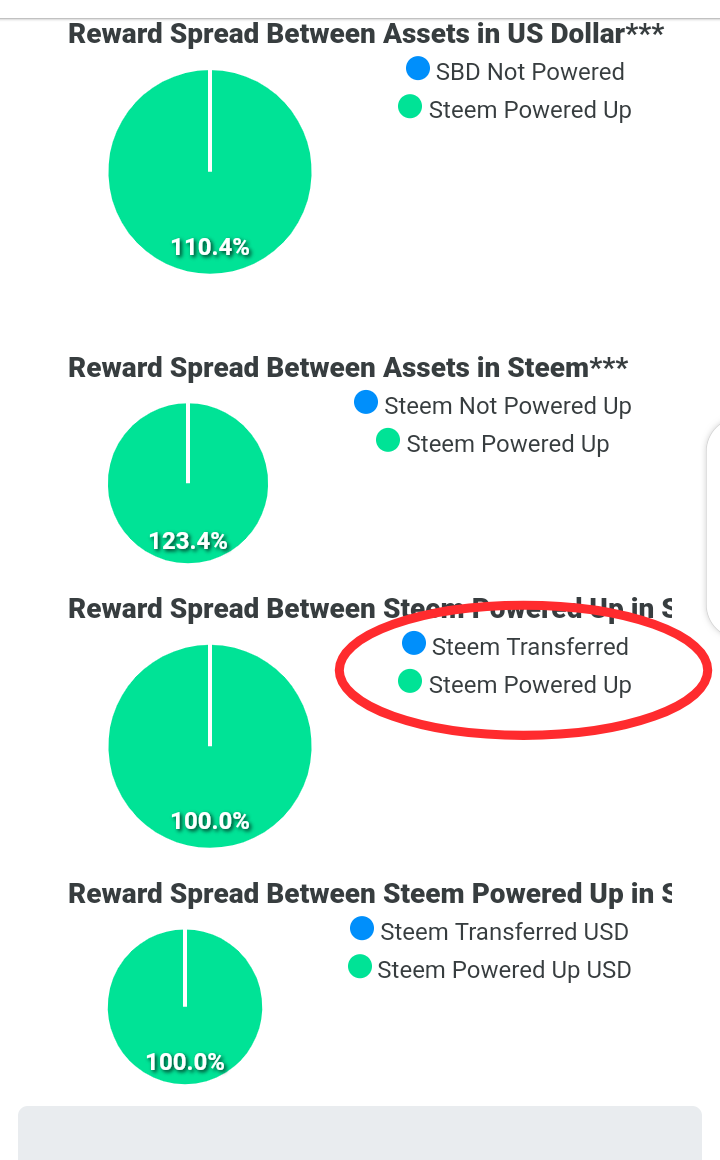 Checking my account from steemcryptic, it shows that I have indeed 100% power up every earnings I make from my post from the time I signed up, that is 2/10/2021 till date. I have a goal of reaching 500SP before 2021 ends.
---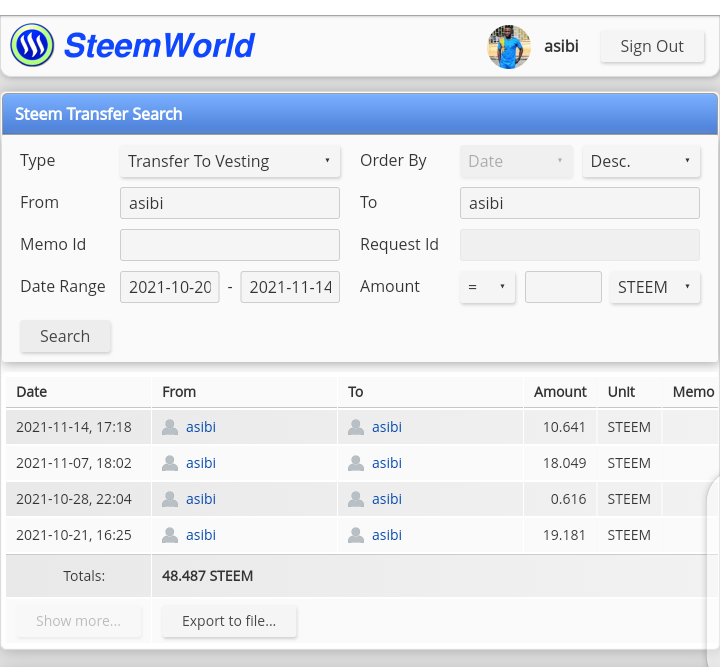 Is not just about powering up but being consistent, I will push to reach my goal before the year ends💪
I will also used this opportunity to encourage all Steemians to support the #club5050, #club100 and #club75 initiatives, no investment is small and no power up is small 😊.
Cc:
@oppongk
@nattybongo
@njaywan
Thank you