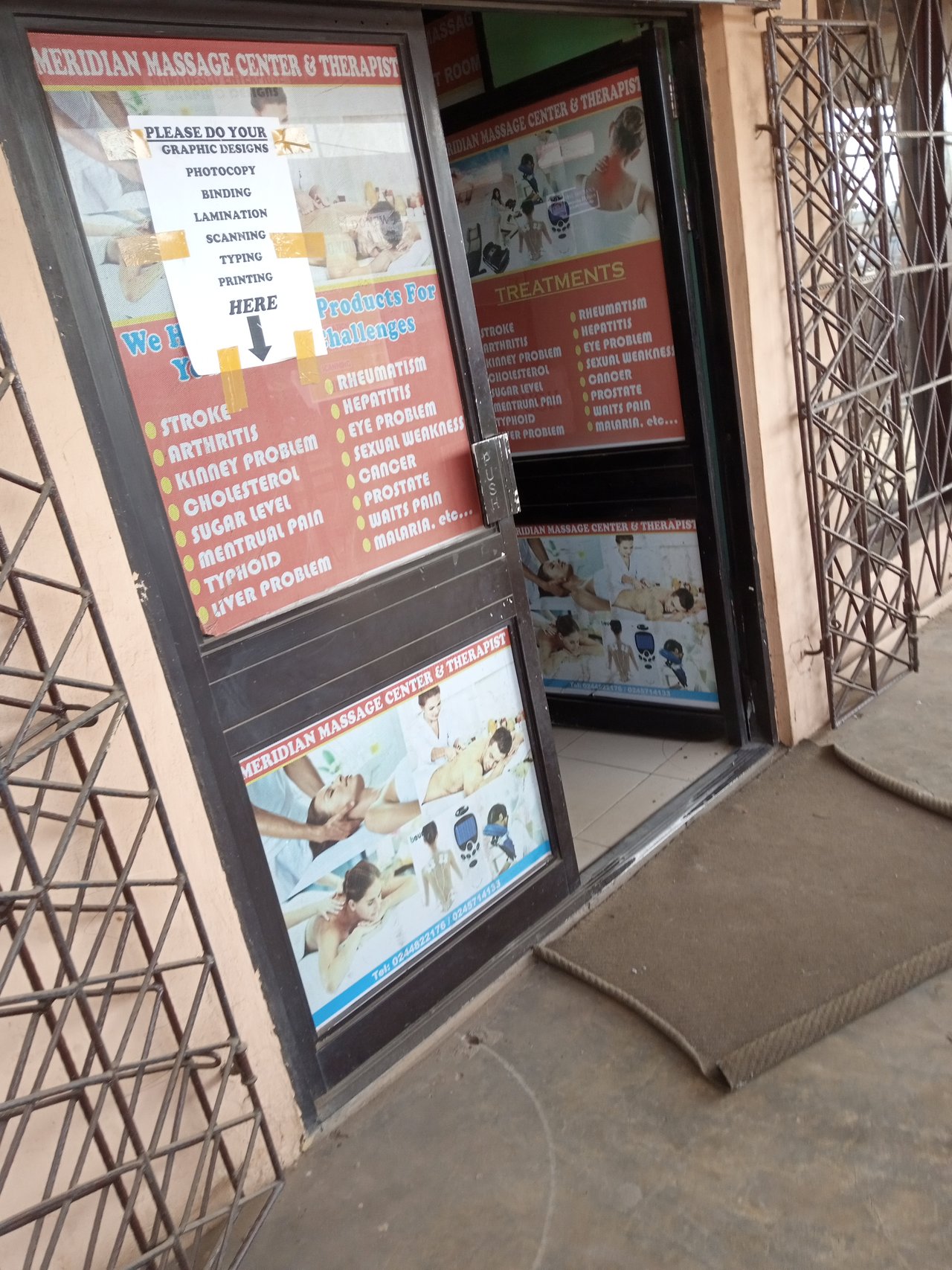 fellow Steemians,
First of all, I want to thank God for his mercies upon this family and the leaders of the steem ecosystem, we are in the final month of 2021 and by the grace of God we are still alive and healthy, it is the doing of the Lord let's give thanks to him alone. Hello guys, today I want to take you through my day, this gives us the opportunity to learn from each other and tell our story in a very nice way, waking up in the morning to me is a testimony and shouldn't be taken for granted.
---
Today I didn't wake up early as planned because I was very tired before I slept, but not withstanding, am able to do my morning devotion and exercise as usual, you know that a little push ups and pull ups in the morning helps you start the day very energized and in a good mine, I normally have my exercise after my morning devotion and today wasn't different. I planned of going to the internet cafe to have some documents printed out and also rushing to the market to buy some smoked fish for my mom. My little sister is in school so as an elder brother, I have to do this for the family, is my responsibility to step in to help the family.
---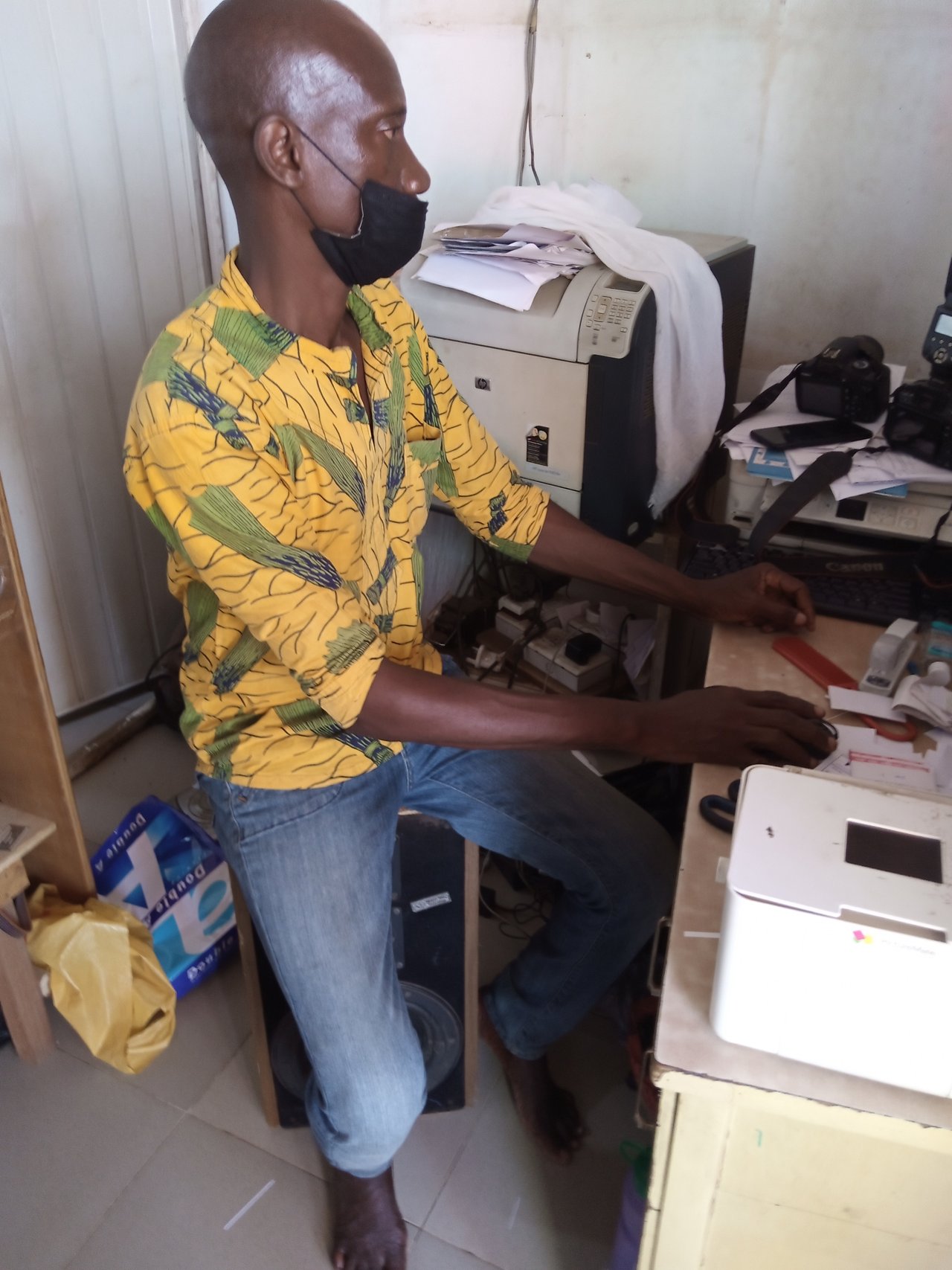 The internet cafe operator attending to me.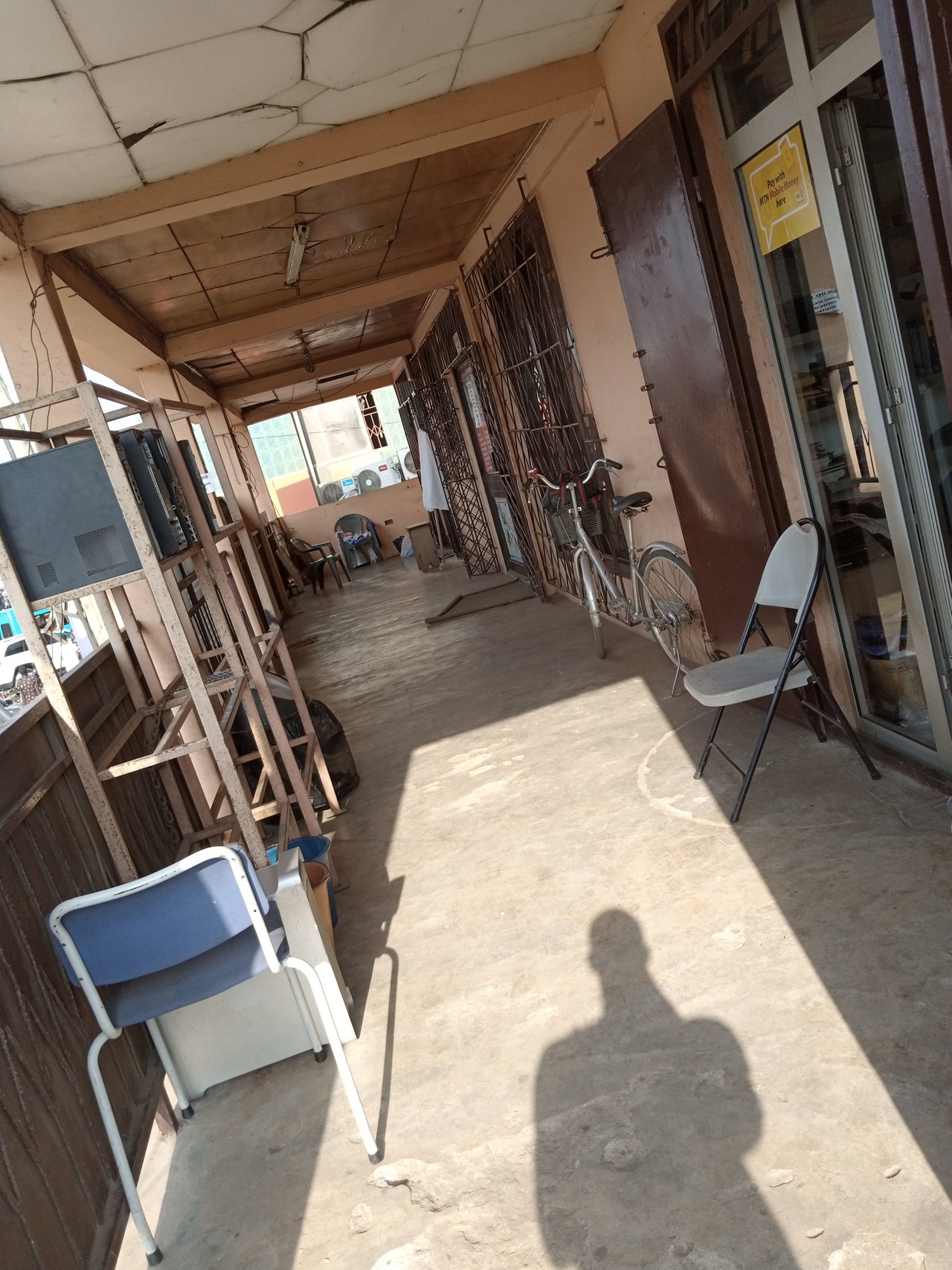 The environment of the internet cafe, it is situated on a one storey building among a lot of other businesses.
---
Because of where the internet cafe is located, I really admired the view of the township and how people are moving about their daily activities, inorder to feed your family, you have to work and Ashaiman is a very busy town with a lot of different cultures and people, because it is a business centered town.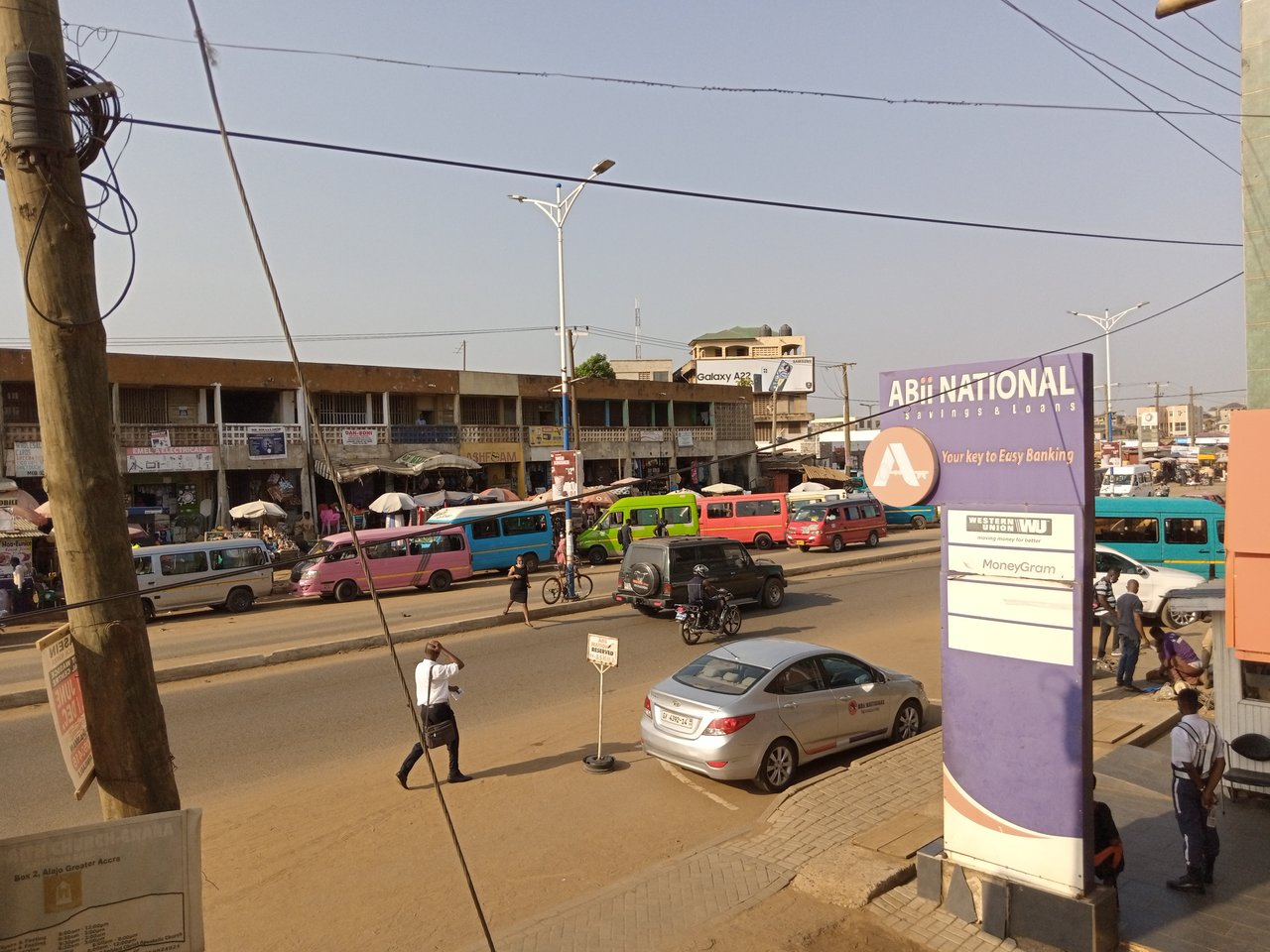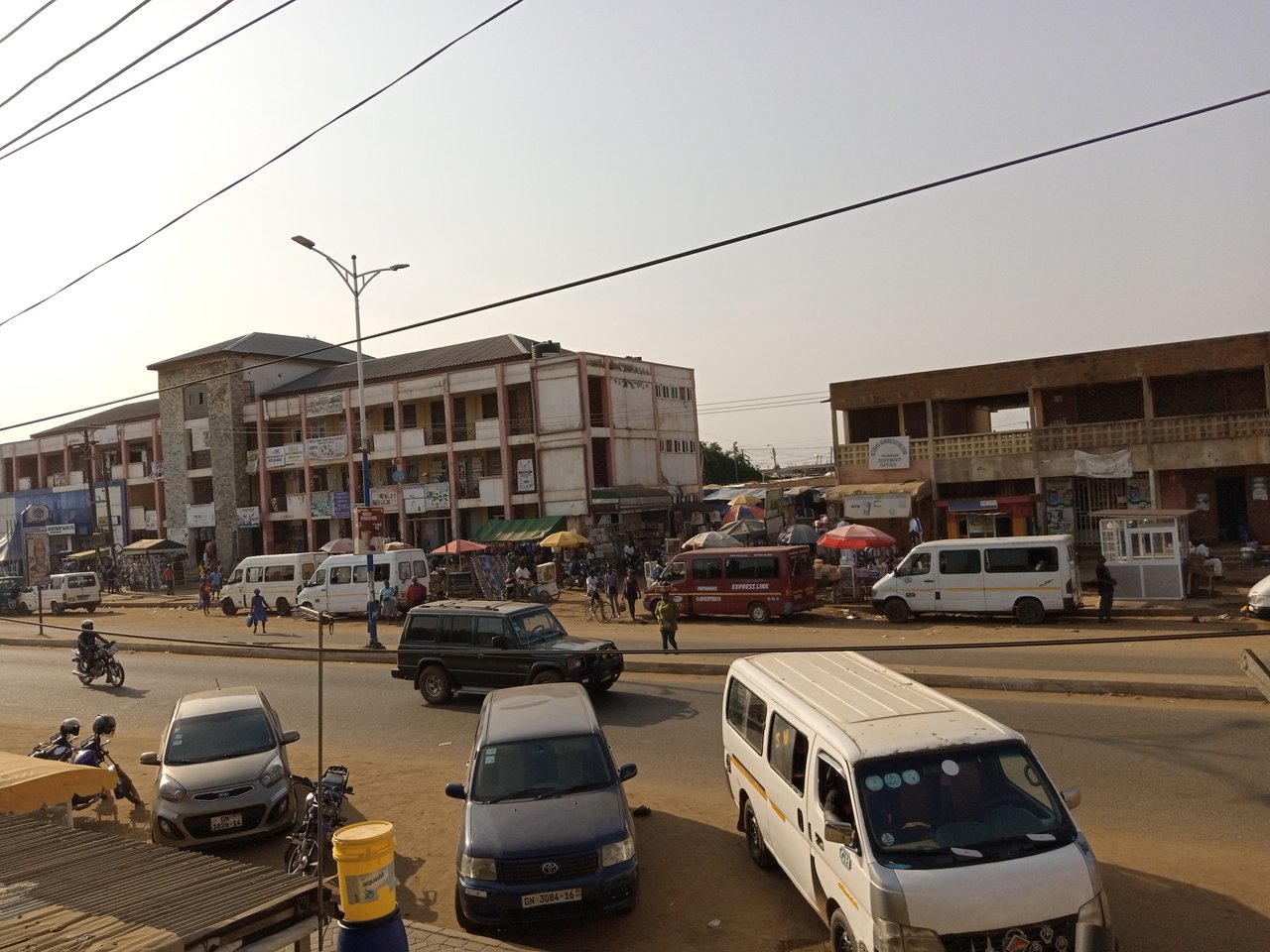 A panoramic view of some stores a long the busy road of Ashaiman, most of these stores are for rent.
---
After leaving the internet cafe, I headed straight to the market to get some smoked fish, I didn't actually have it difficult buying the fish because there were a lot of sellers around so I had a very good price for the finish.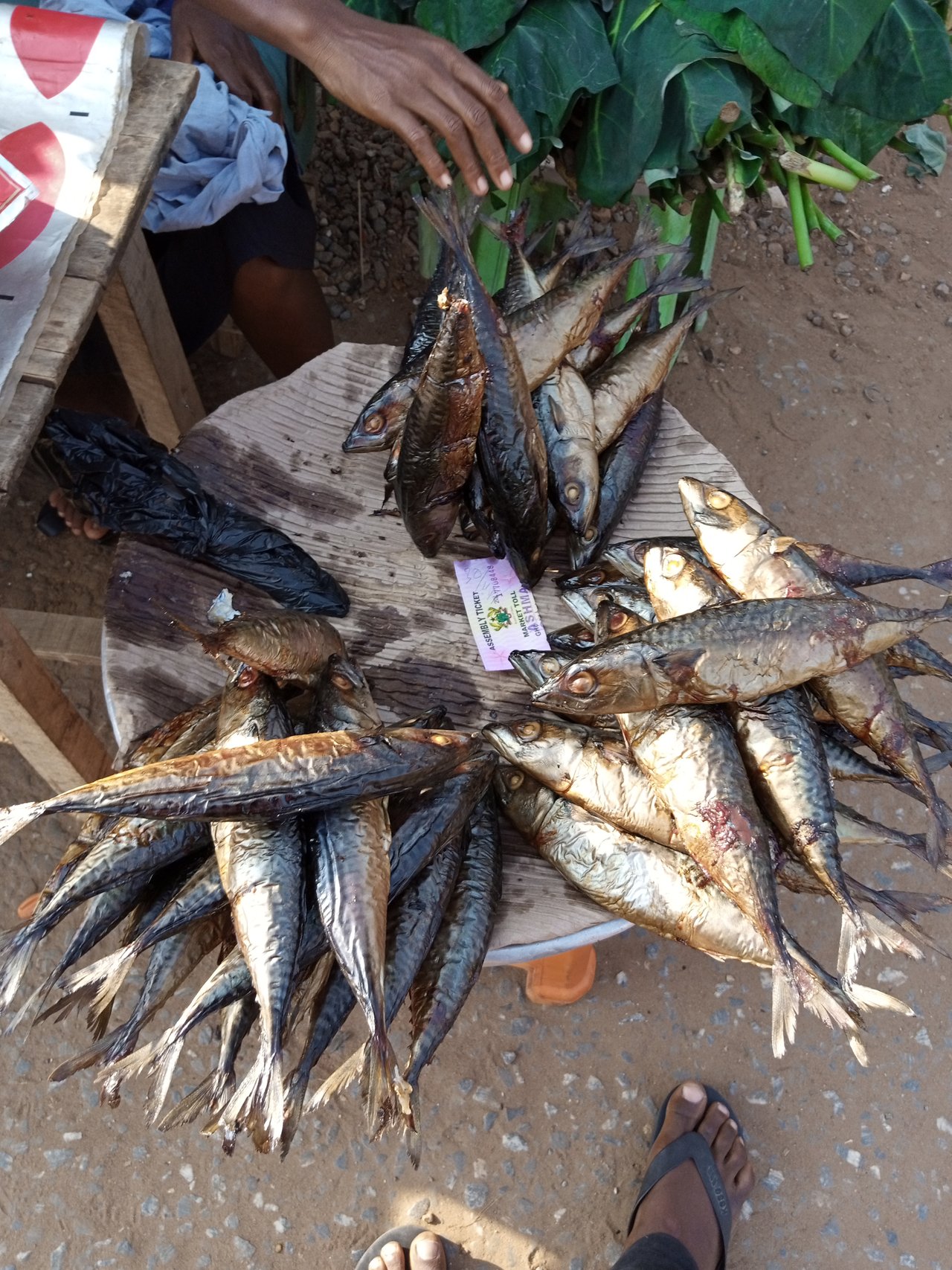 Very fresh and nice looking smoked fish, it can be used to prepare any dish. I personally prefer this fish to the tin ones because they taste delicious to me.
---
I must say that my day was quite awesome, and I really had one of experience. My day literally ended when I got home, we had a very good meal in the evening from the fish I bought. I hope your day too was fine, try and share with us. Let's steem on!!!.
Thank you