Hello how are you all doing my dear family instrument. I hope everyone is doing well by the grace of the almighty God. Today is another beautiful day with full of life and health, may all the praises goes to the almighty one who made this possible. I woke up early this morning and did all my house chores before leaving the house. I took my bath and left the house to a carpentry shop to order for a chair which I'll be using in the kitchen. when I got there, I met a very young and energetic man who is working there as a carpenter. I told him what I want and he also promised to finished the chair for me in two days time.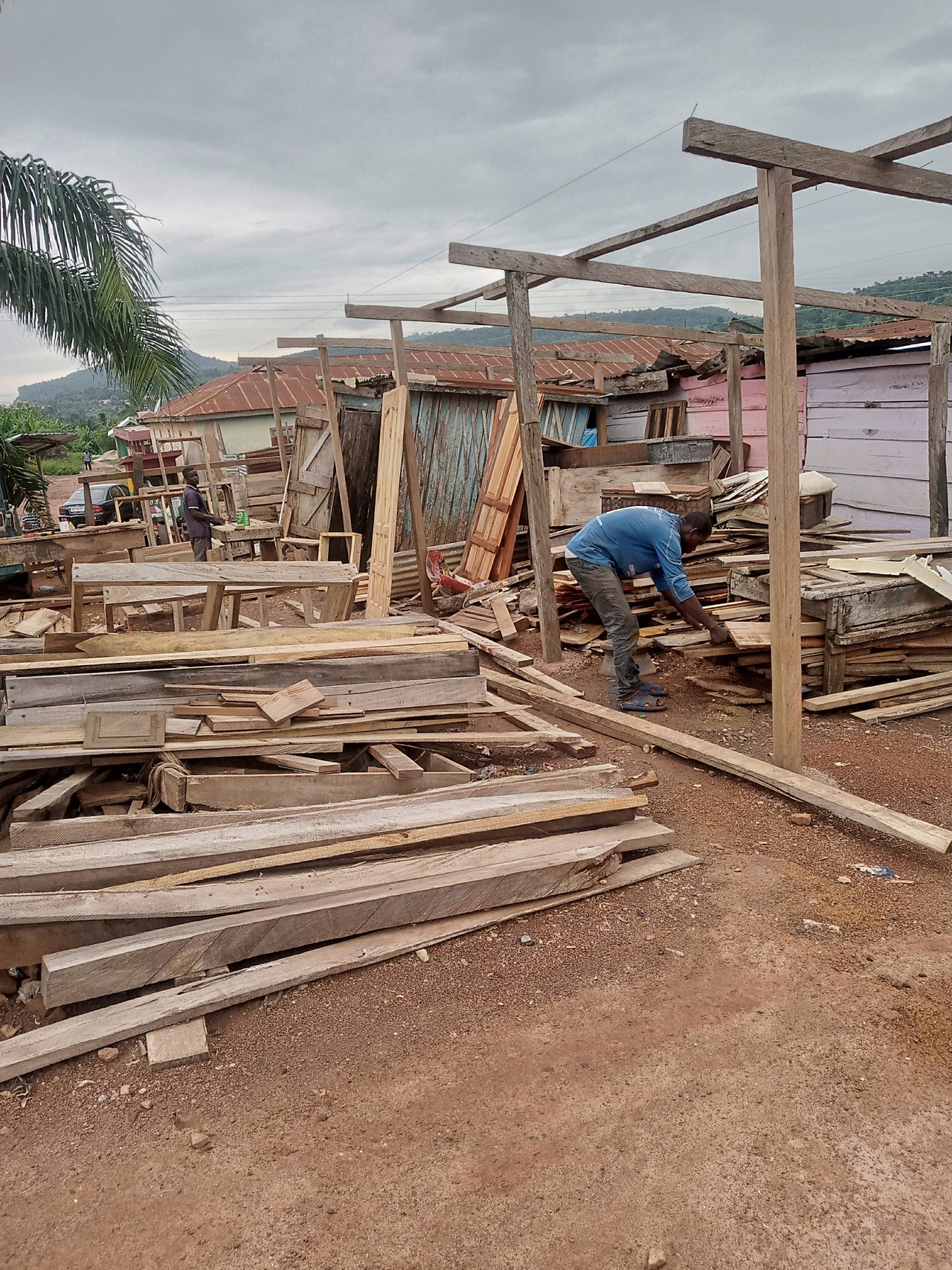 A CARPENTRY SHOP

I left the carpentry shop and when to a butcher shop to buy some meat which I will be using in preparing food in the afternoon. The meat that they normally sold in this place are cow meat, goat meat and sheep meat. I went there purposely to buy cow meat and fortunately for me, it was there in abundance. I bought the cow meet for 20 Ghana cedis which is 12 steem.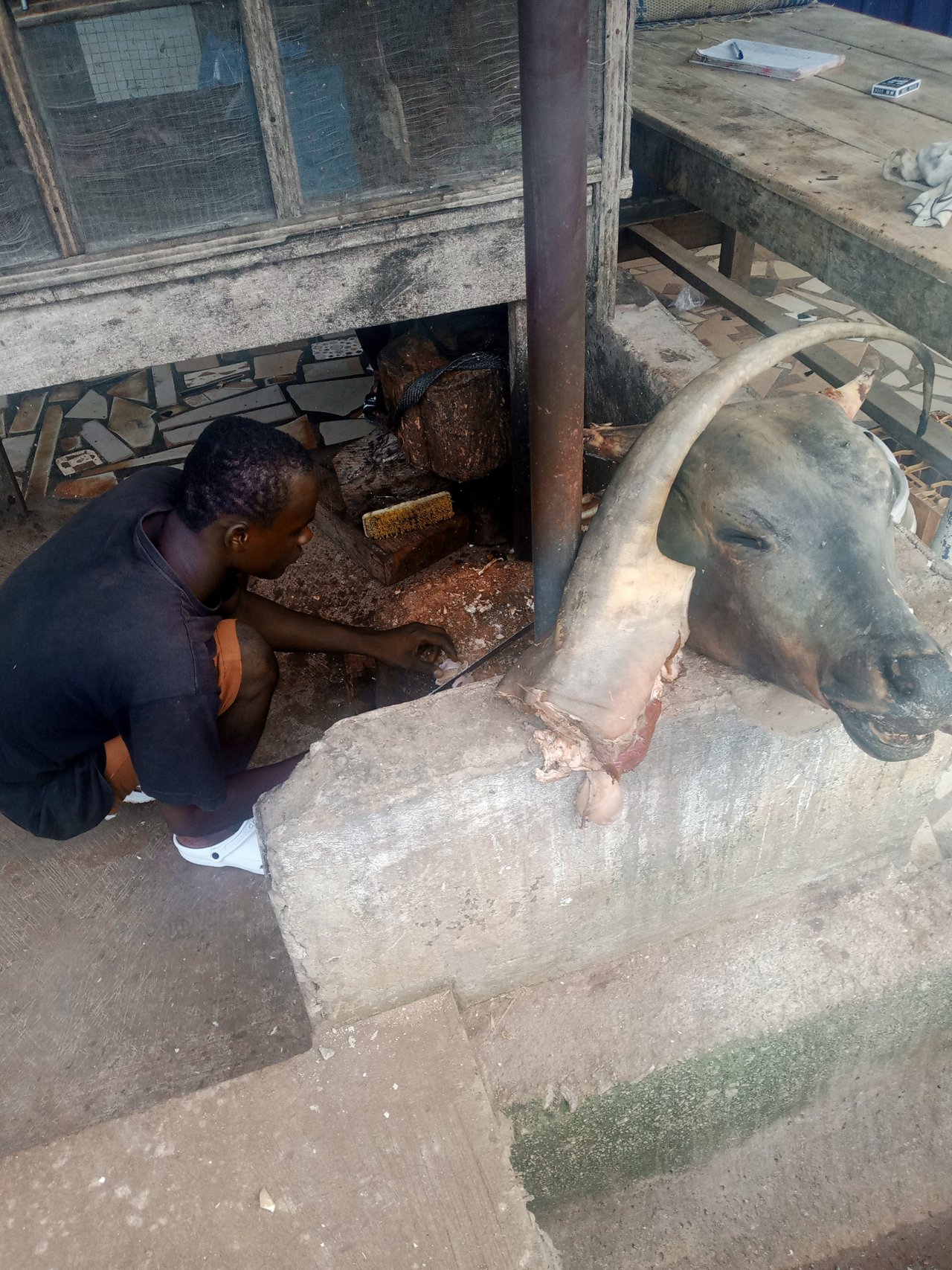 A BUTCHER'S SHOP

I left there and went inside the market to buy fish to add to the cow meat which I'll be using in preparing the meal. I bought the fish which is smoked fish for 10 Ghana cedis which is also 6 steem.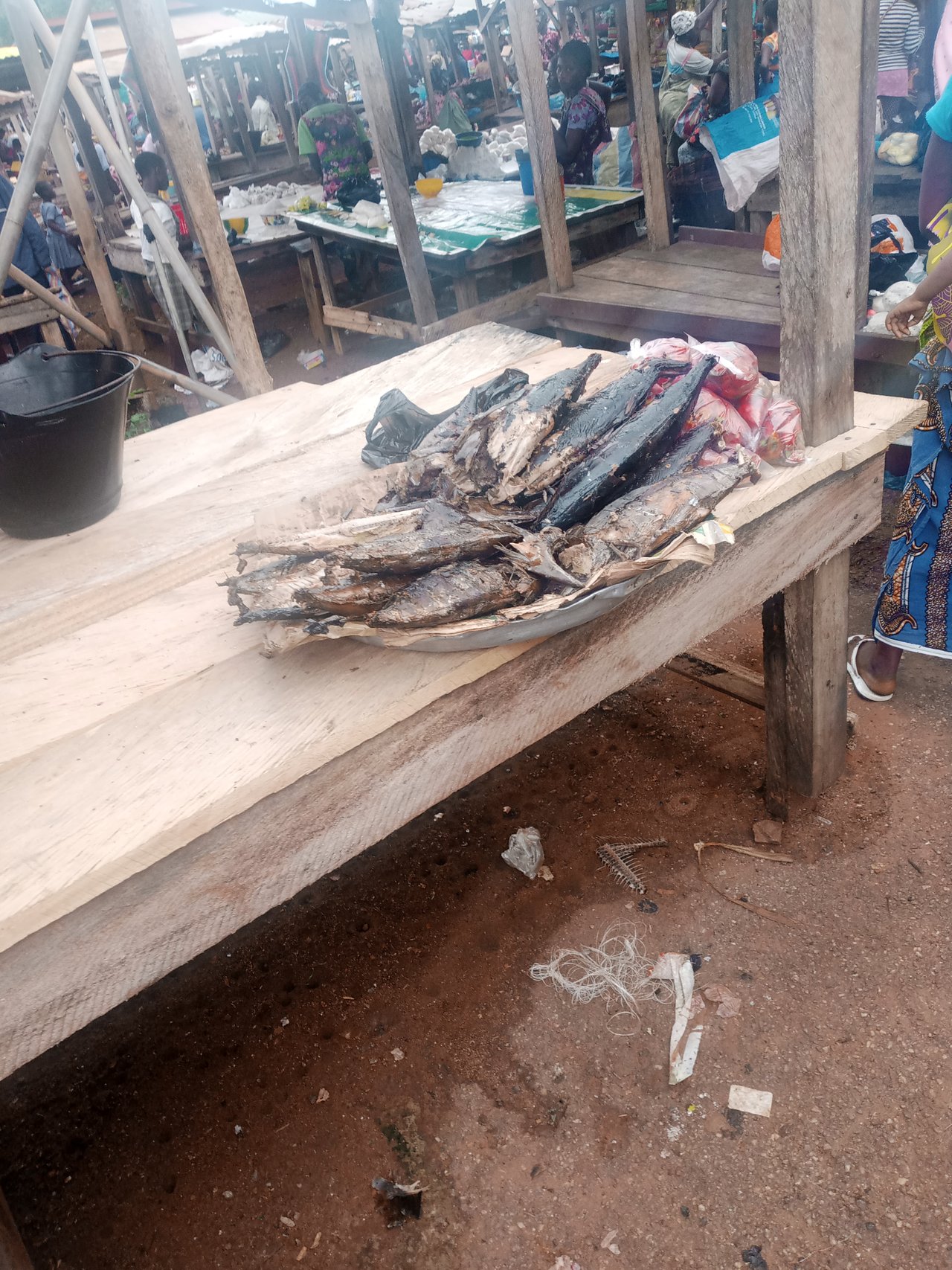 SMOKED FISH

I then passed through the market to see whether I'll get some Sandals to wear because all my sandals are torn. Unfortunately for me, I did not get men sandals in that particular place to buy because all the sandals that were there were for women and girls.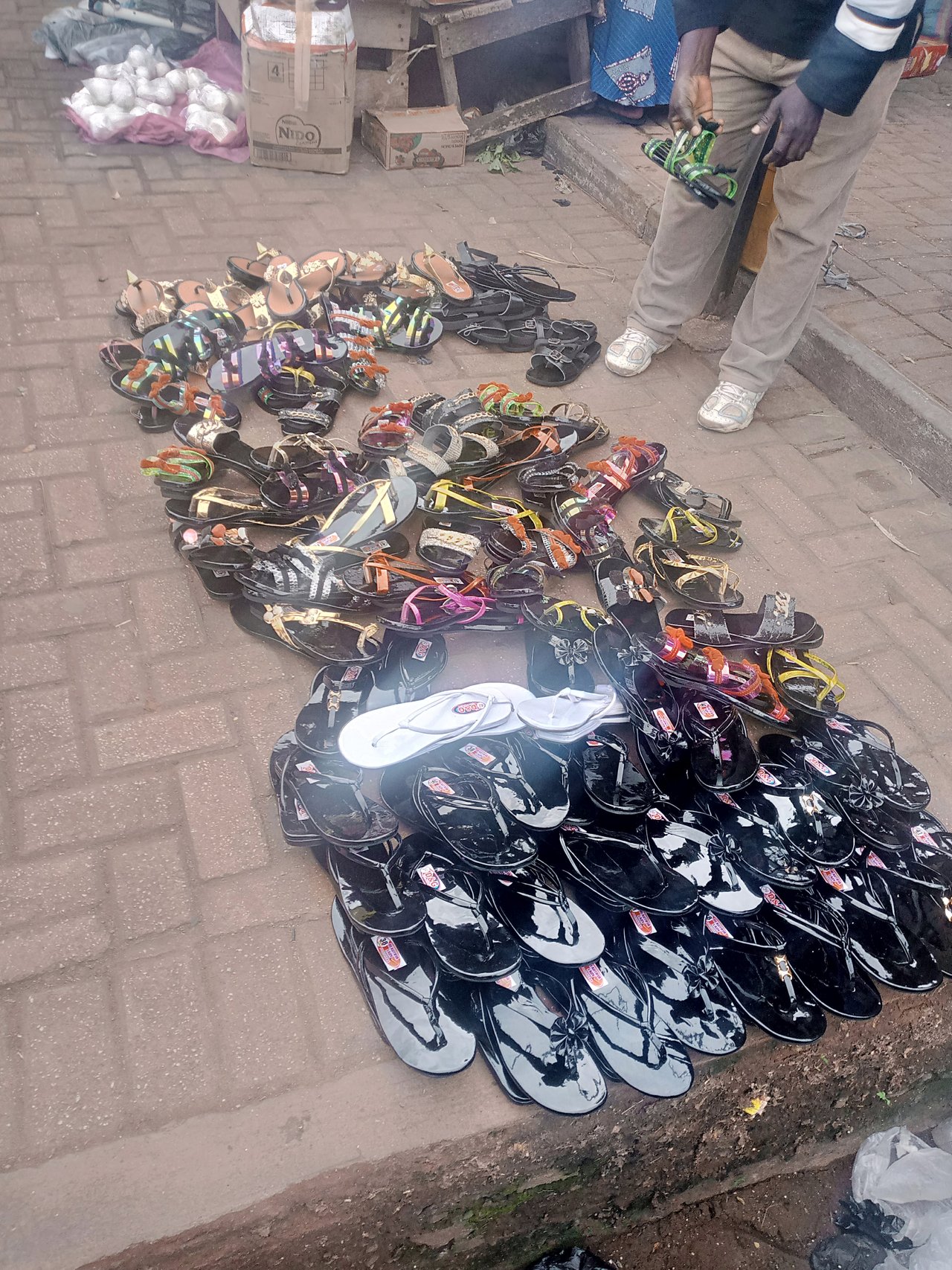 WOMEN SANDALS

I left the market and took the path leading to my home. On my way home, I met a friend who we get in touch for a very long time. I stood there for a couple of time for conversation.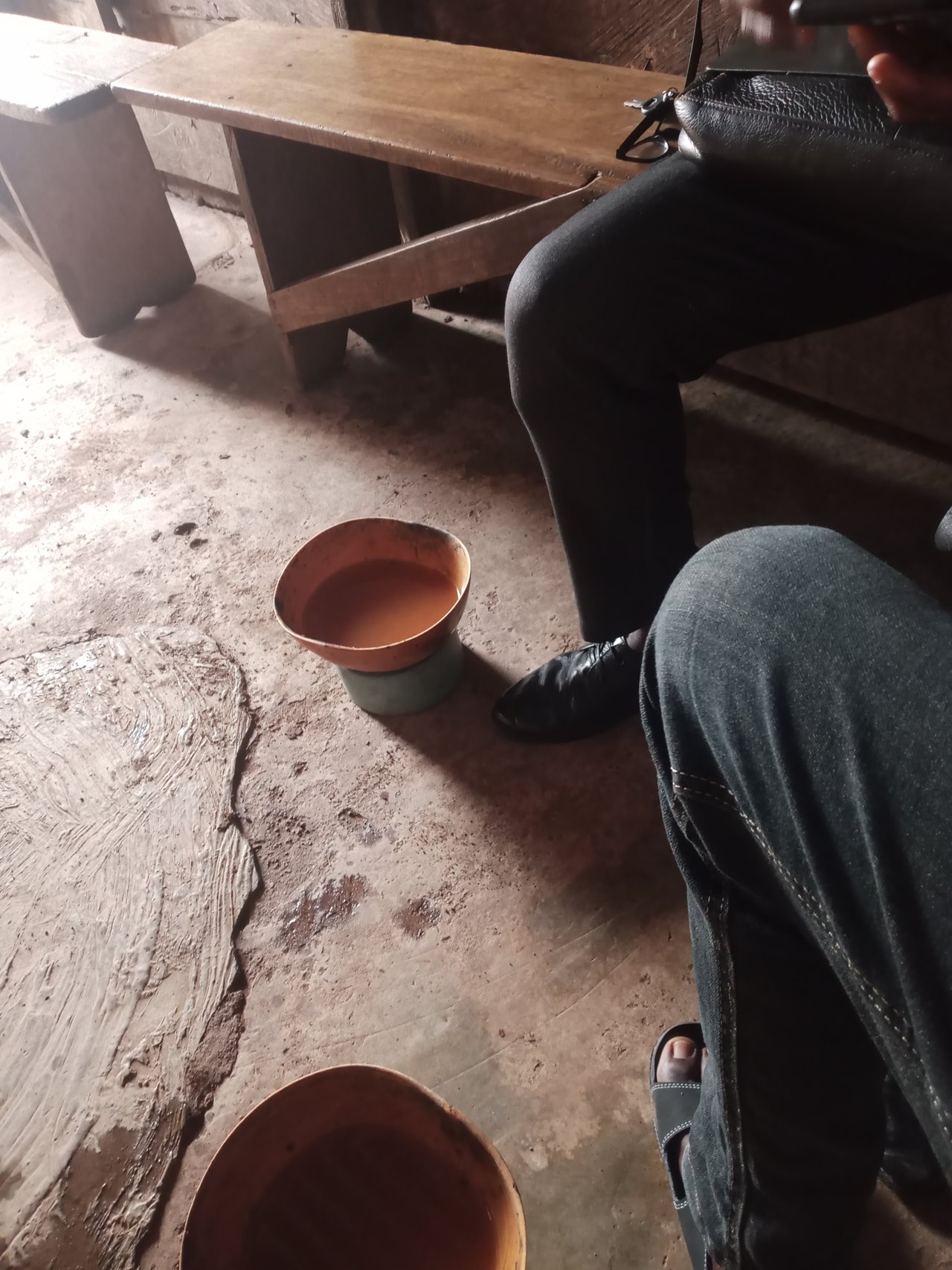 TAKING PITOO, THE LOCAL DRINK

My friend told me to escort him to the PITOO base. I followed him because I also know how to drink Pitoo very well so we all went there together. We ordered for Pitoo and started taken it. We spent some couple of time over there before leaving the place. I came back home and took my bath and went to bed to rest. This is my diary for today, thank you.