Hello Steemians,
I'm here again today to tell you about my first fire outbreak i witnessed close to my home of residence.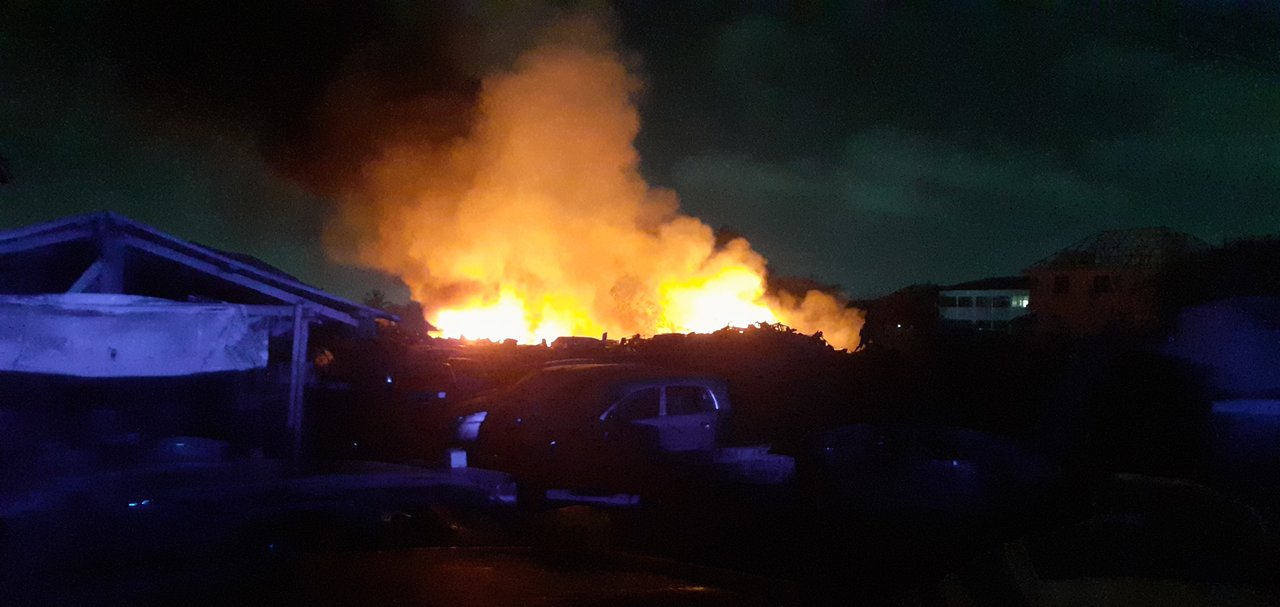 At exactly 3:20 am dawn i was awaken by what first sounded like gunshots.
As a young male, i was scared as hell. Only to hear my neighbours and group of people screaming "fire, fire, fire, fire." That made me more scared than i already was.
I quickly rushed out to check where the fire outbreak had got to as to make a hasty decision about my belongings.
Thankfully the fire had not got anywhere close to my home. The fire began at a scrap dealers joint and blazed some parts of the joint.
The fire service came to our rescue, because if not for them the fire would have spread to houses and might have been costly.
No one got injured, but significant loses were made by the scrap dealers account.
Thank you and have a good day.
Thank you also for passing by
Till next time
Ciao..