Hello Steemians,
Its another blessed day giveth to us by God Almighty,
I decided to make use of the day by purchasing myself some breakfast.
Breakfast they say, is the best meal of the day so i opted for some rice and beans mixture know in my community as "Waakye".
It is a very delicious delicacy mixture its reddish pigment.
I purchased waakye with fish and egg mixed with spaghetti and some vegetables salad. Plus some vegetable stew and black pepper "Shito" to cap it off with taste After that i cooled it off with some fresh refreshing citrus punch.
Below is the picture, FYI the food was so tasty i started eating before taking this picture thus the absence of the egg. 😁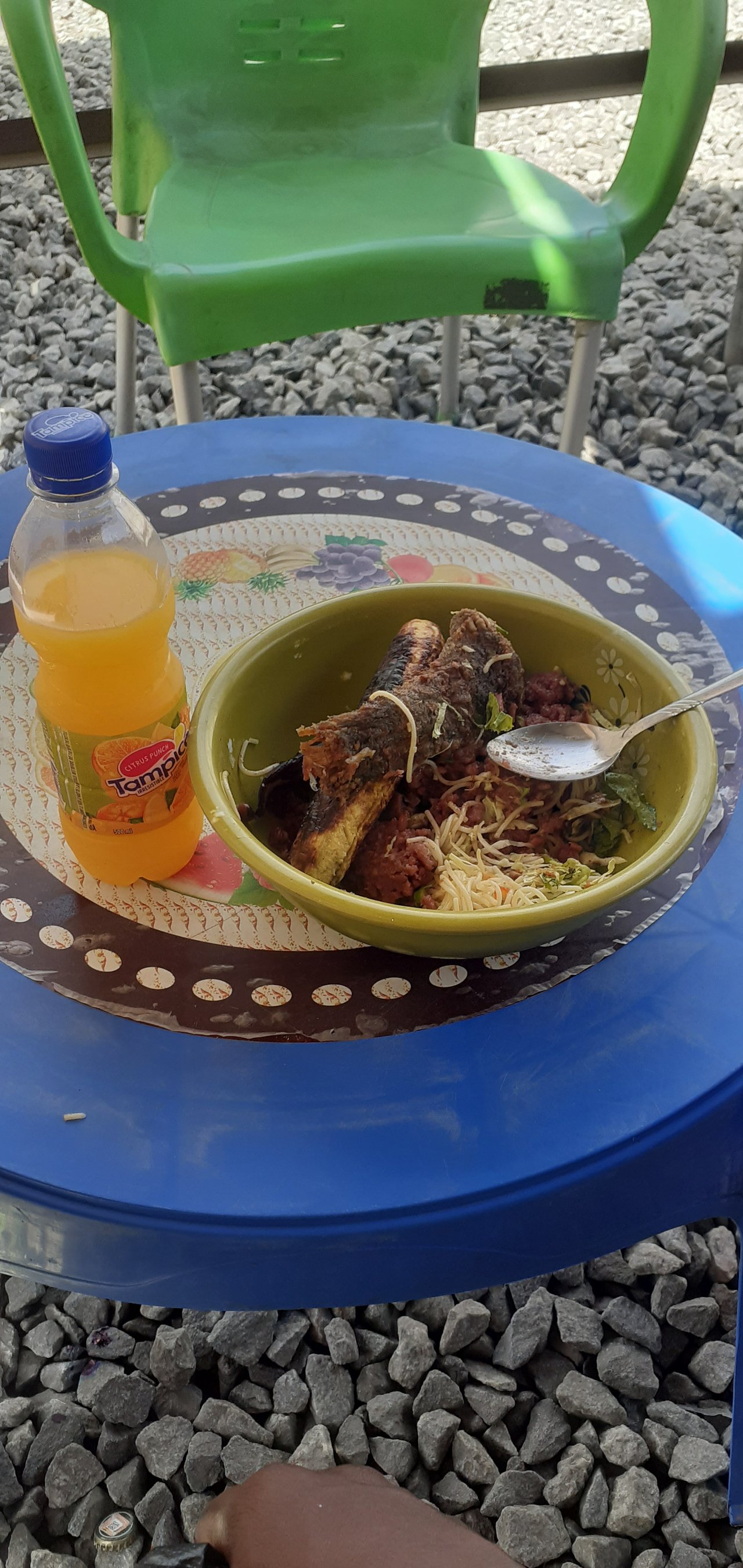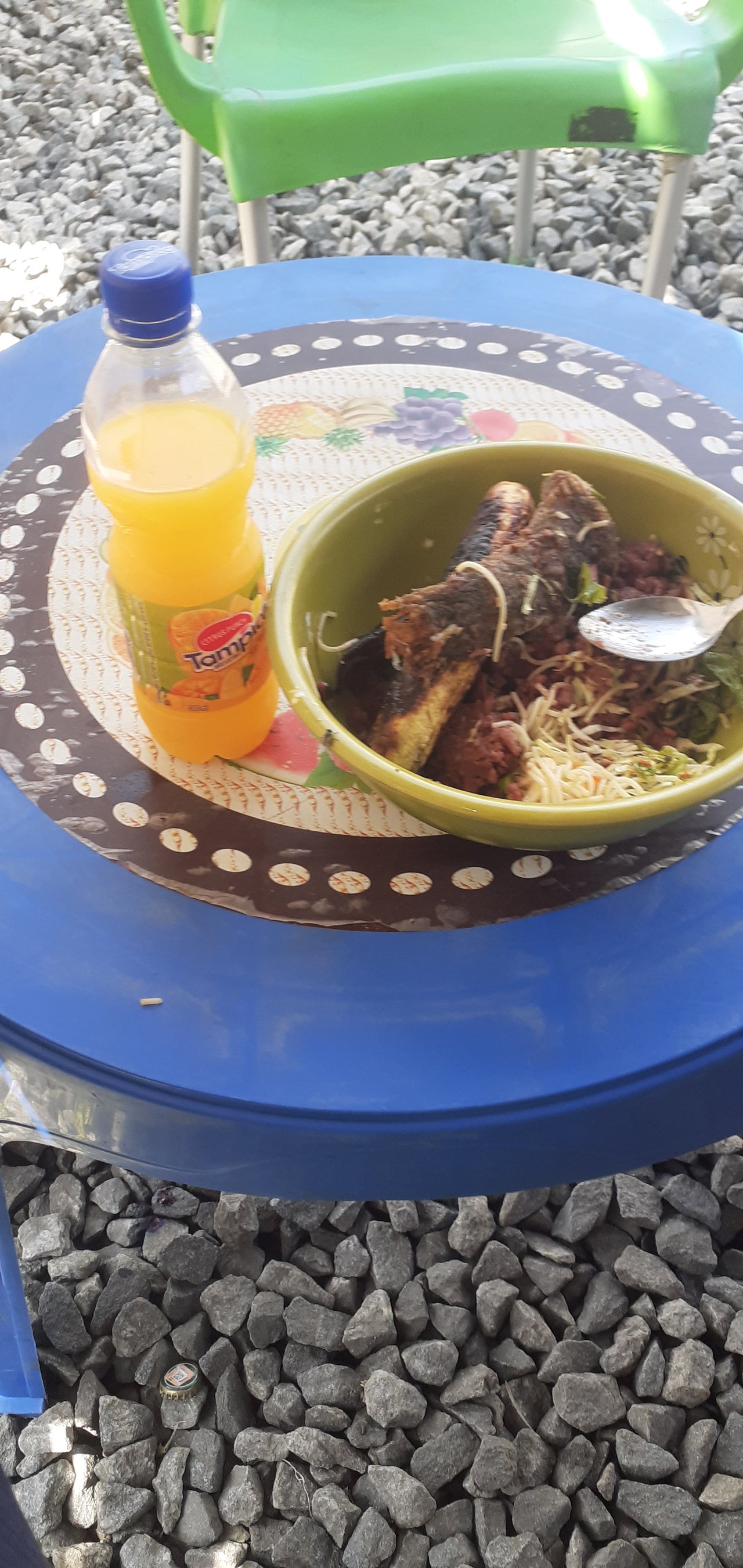 Thank you..... Now excuse me, i have some unfinished business to attend to.