Good day Fellow Steemians,
What a blessed day Thursday is, this is because it's one of the days where i prepare my own breakfast/ lunch.
As for today, I went with a blend of foreign and local delicacies. Without much talk today's meal is ;
Plain Rice fused with sardine and fried egg garnished with grounded red pepper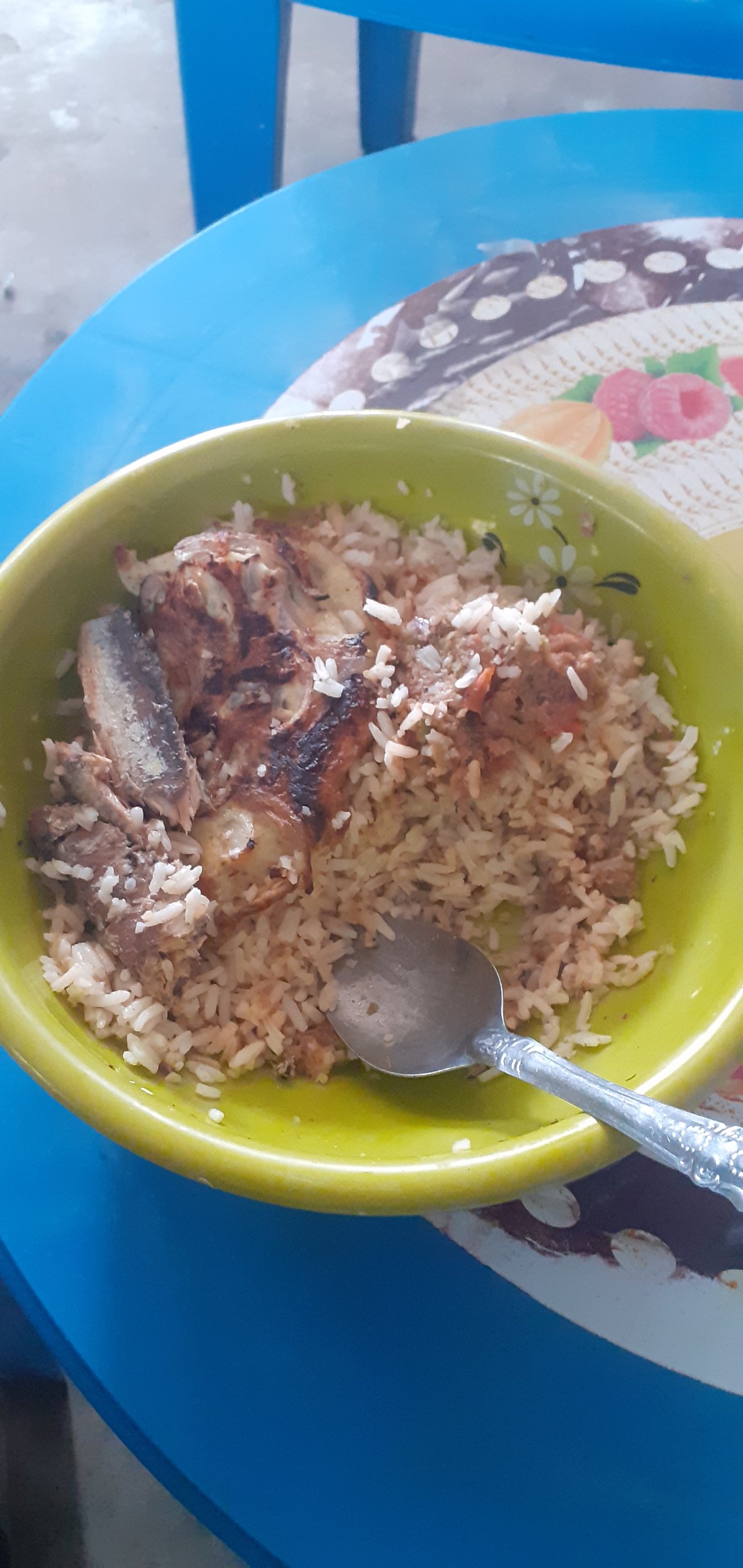 I started early hence the porthole in my place😂😂....
Anyways, you are all invited. Although i doubt you would make it in time for the meal...
Thanks for passing by.
Have a wonderful day......see you another time
Goodbye.