Hi steemians.
Football or soccer is a game every boy or man enjoys by playing or watching but in this case where controllers are connected to X-box for displays to be made on a monitor it very nice and attracting. I decided to share with you guys how I played pes2018 with my friends and the amazing aspect of it was ,the winner stays so everyone was egar to have his way through. Hope you will love
---
---
The game played was based on two teams selected that is FC Barcelona and Real Madrid. The winner stays with his team but the loser go out for the next person to use the team and compete with the other opponent.
---
---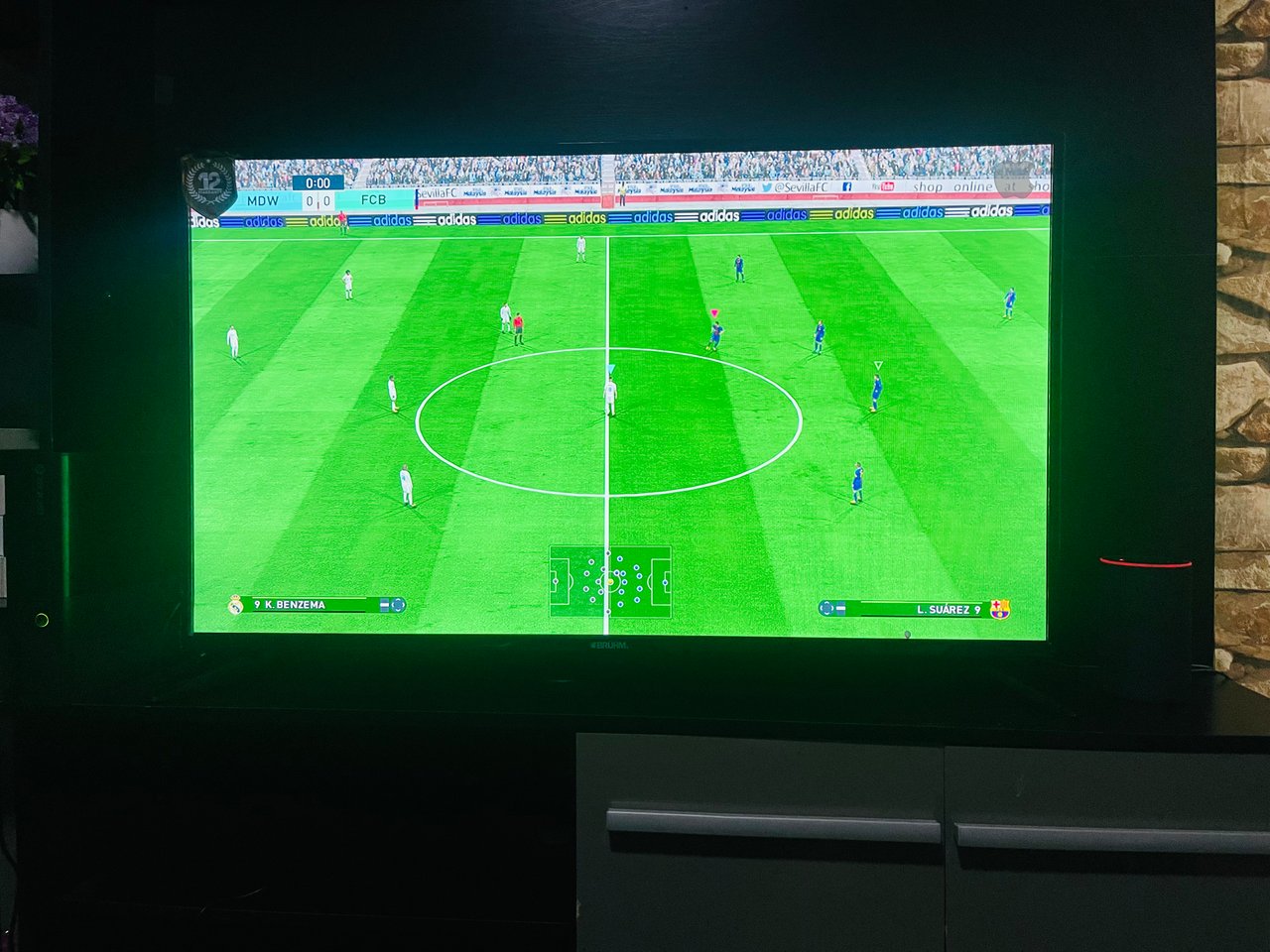 The game is about starting between the teams FC Barcelona and Real Madrid as said earlier and we are looking forward to see who stays or who kicks the other out. The game is still NILL NILL after some start of minutes.
---
---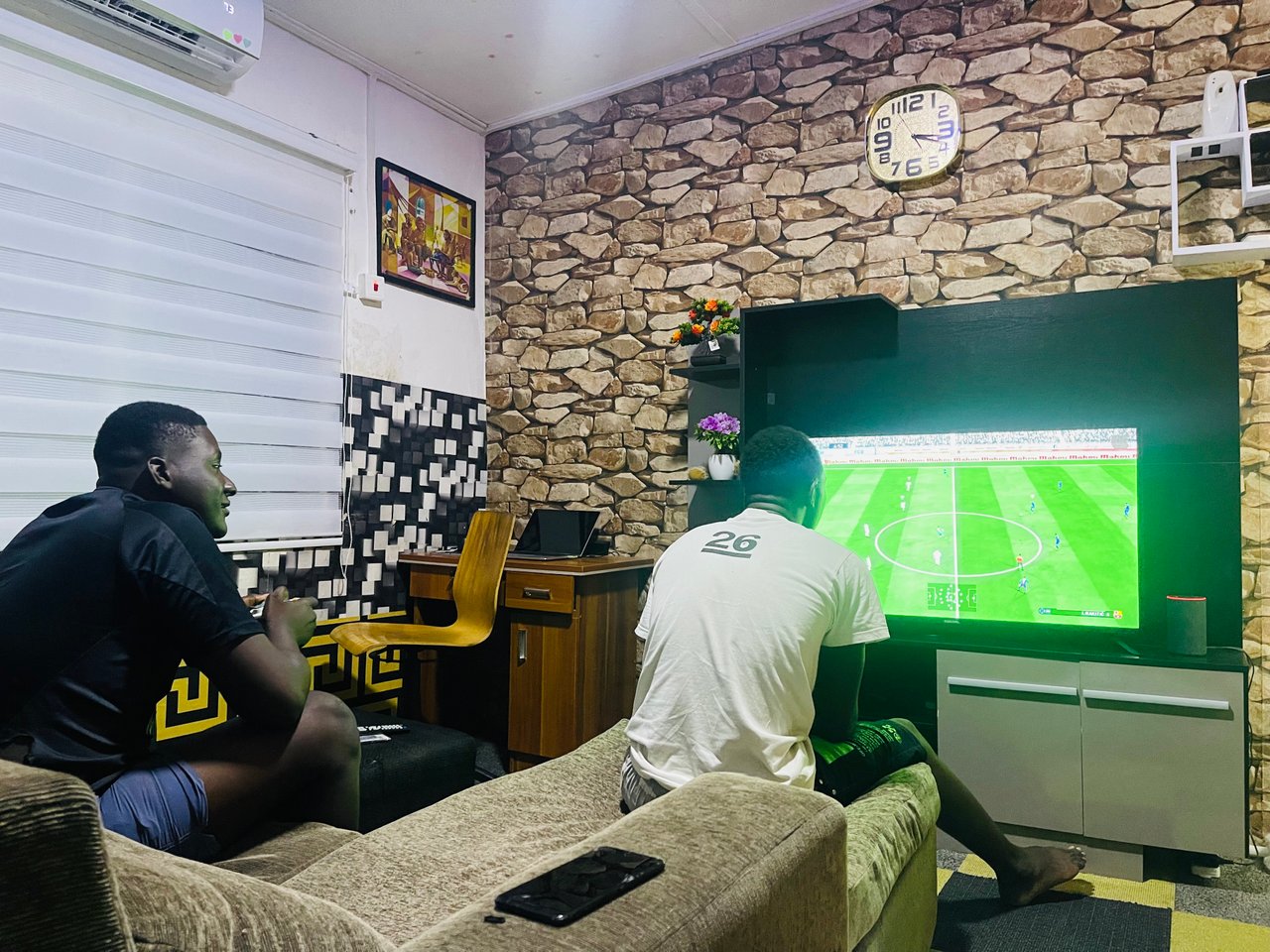 It's unfortunate I couldn't start after tossing but I strongly believe when it my turn I will do better. Now the game is between my two friends and the probability of the guy in cream shirt losing is high because he's a beginner and doesn't know much about the game , but with the guy in black shirt he plays all day and night and he has perfected in various style of playing such as dribbling etc so he has the upper hand in this game.
---
---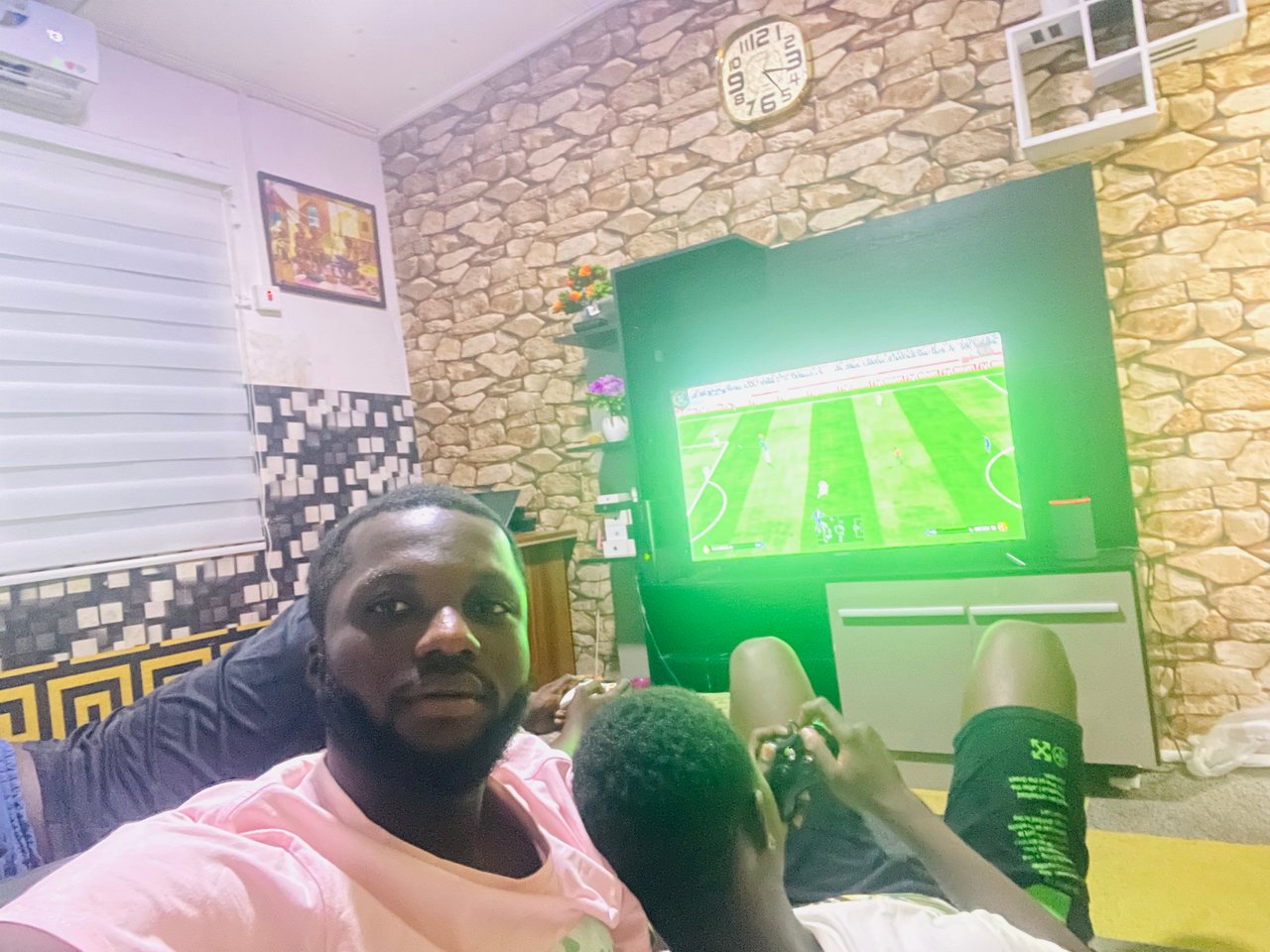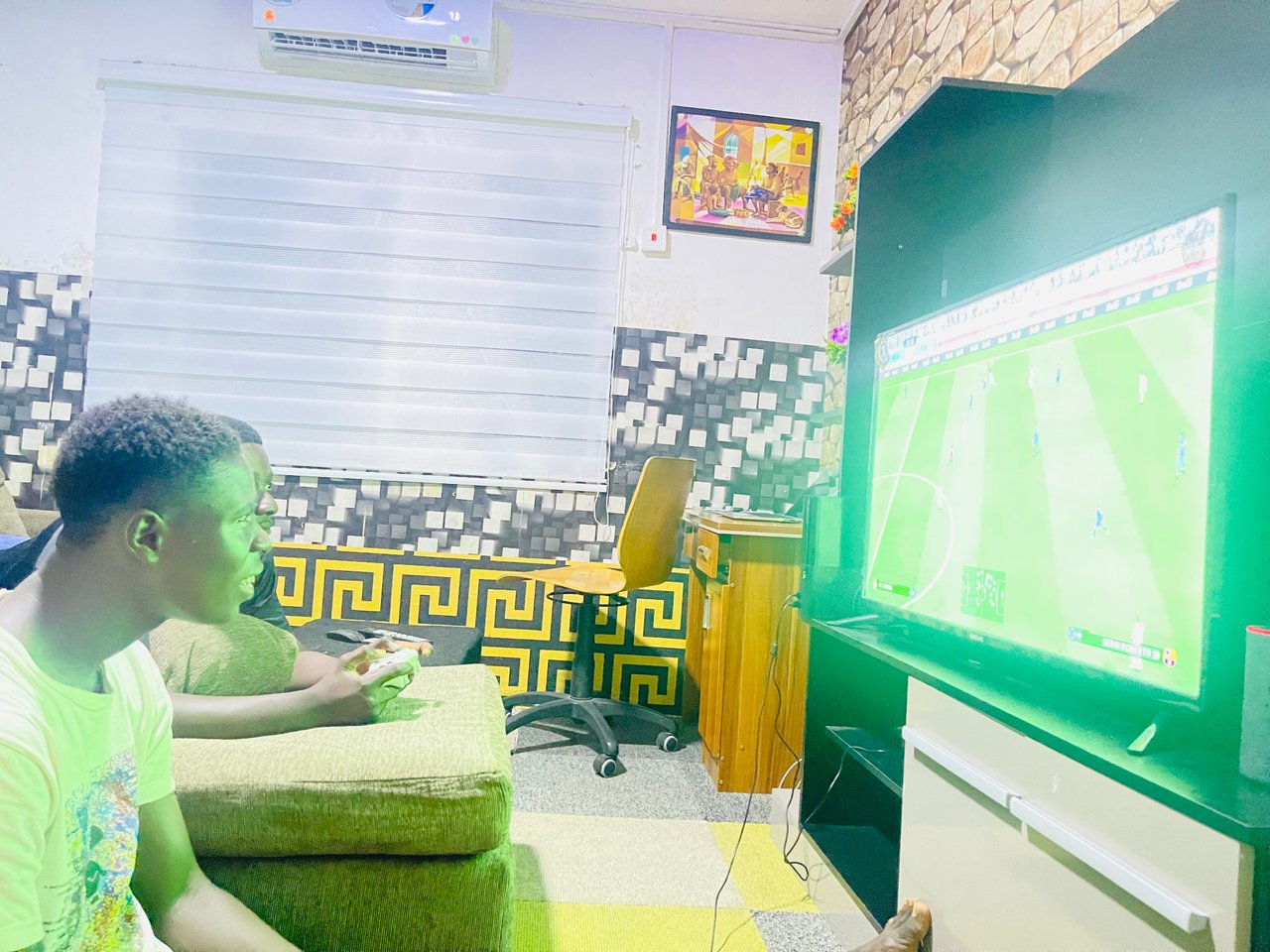 The game is still ongoing within the first half and it getting tough and tough and tough but one has to get his way through. I'm just behind and observing their game of play.
---
---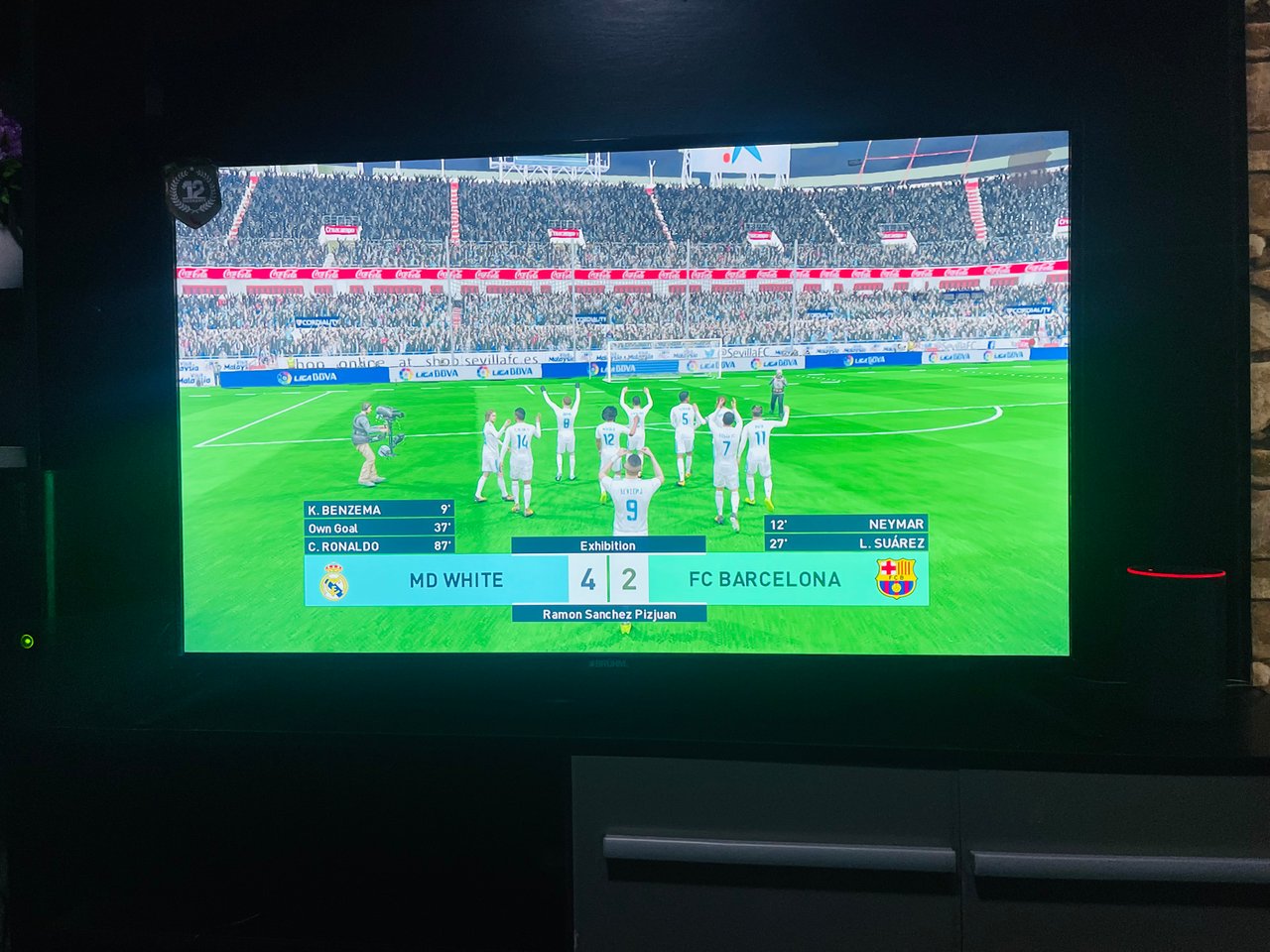 Finally the game between my friends came to an end. My prediction came to existence. Real Madrid won the game by 4-2
---
---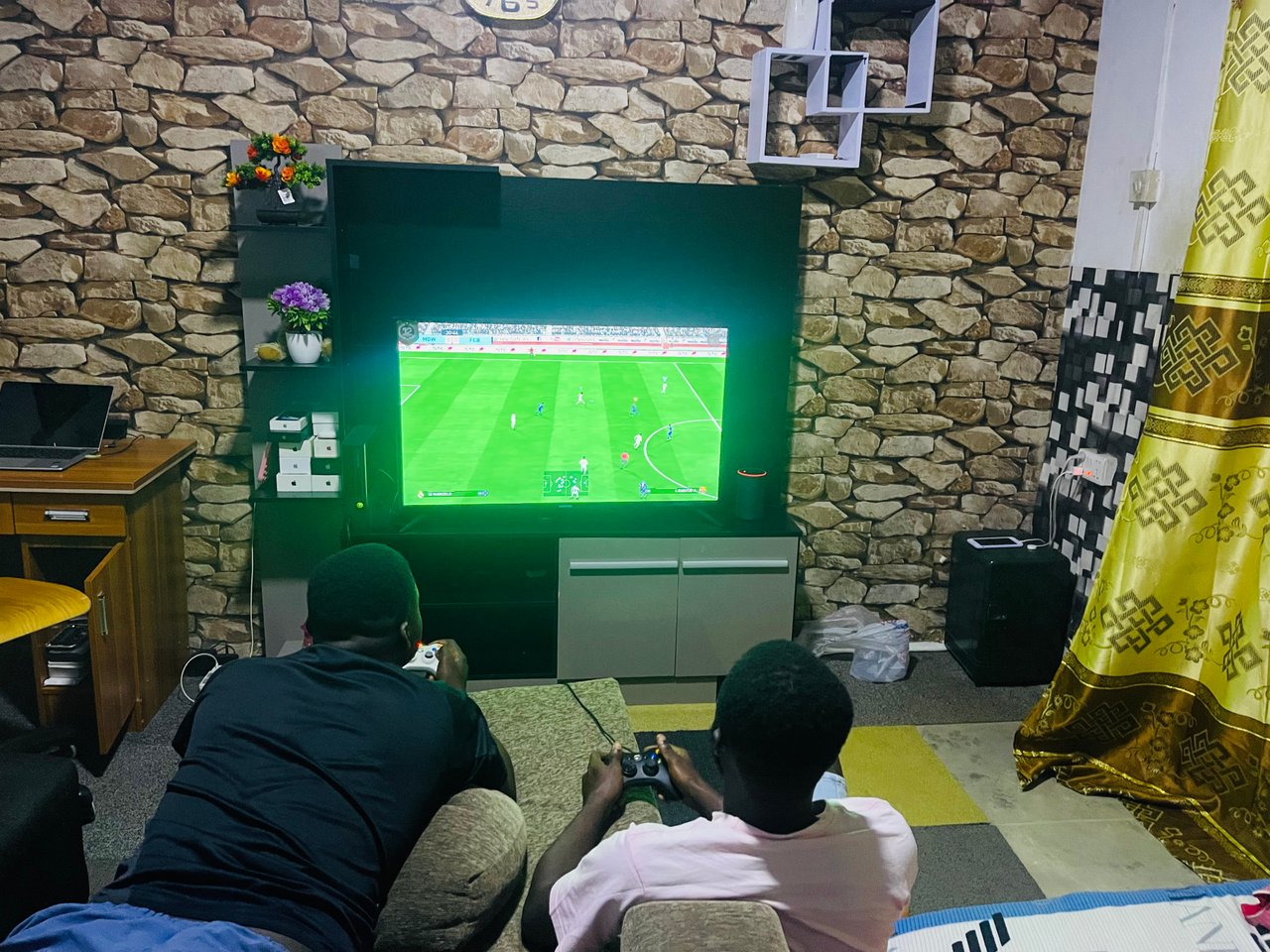 i'm now playing
---
Now I'm playing against the guy in black shirt , hope I win this game because I have observed everyone style of playing for about 10min. And now I will be handling the Barcelona team to play against my friend with the Real Madrid team.Me after playing over 30min with the first half and it's very tough , the guy is really good . So I told my friend I can't win this game . I had all support because he has been scored and he didn't want the other friend to win and brag over us.
---
---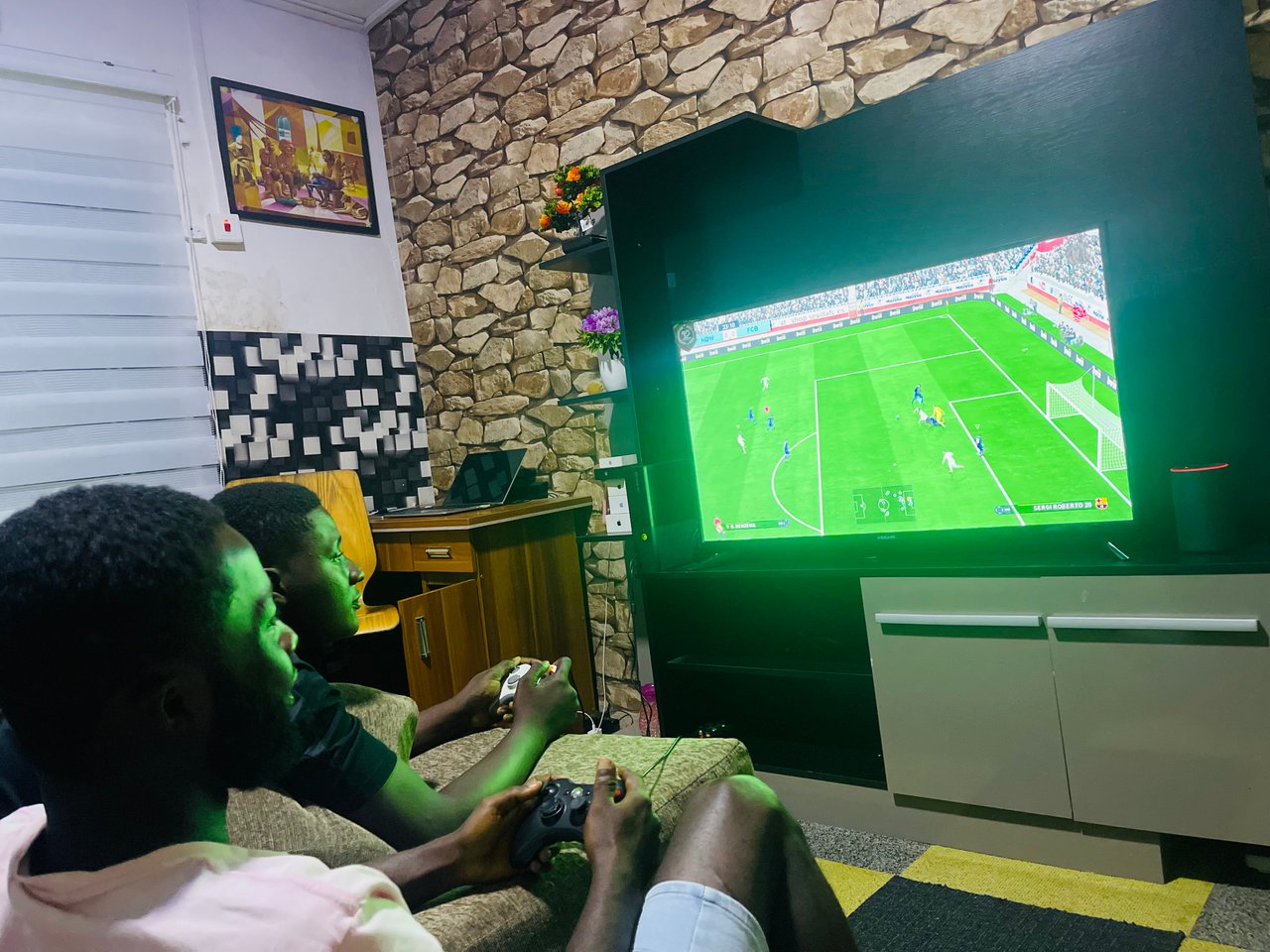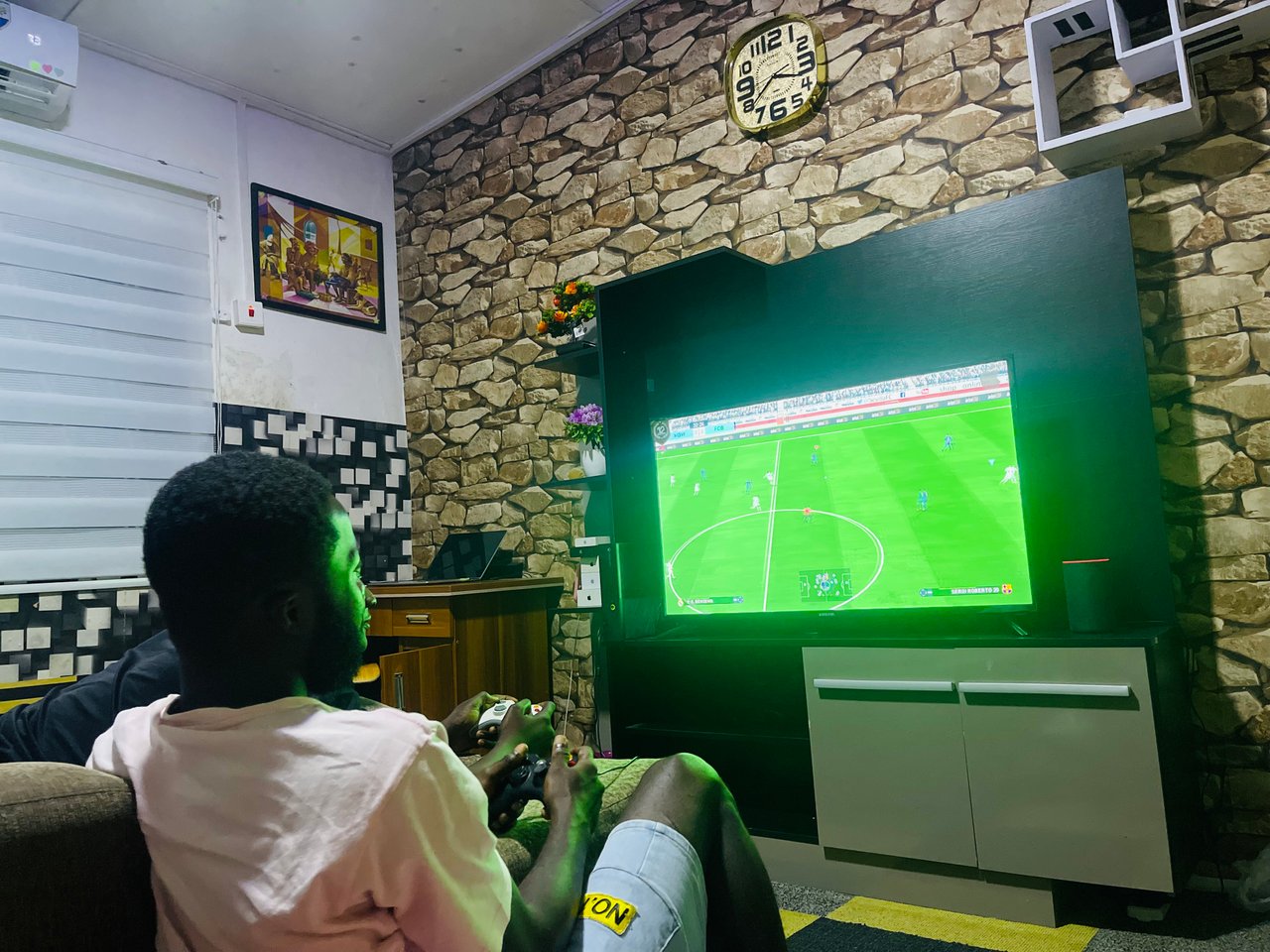 At this point all hope lost . I was beaten 1-0 as at the 70min . I was struggling to find my way through but the my friend had a way of playing defensive game so it was very tough at this denture
---
---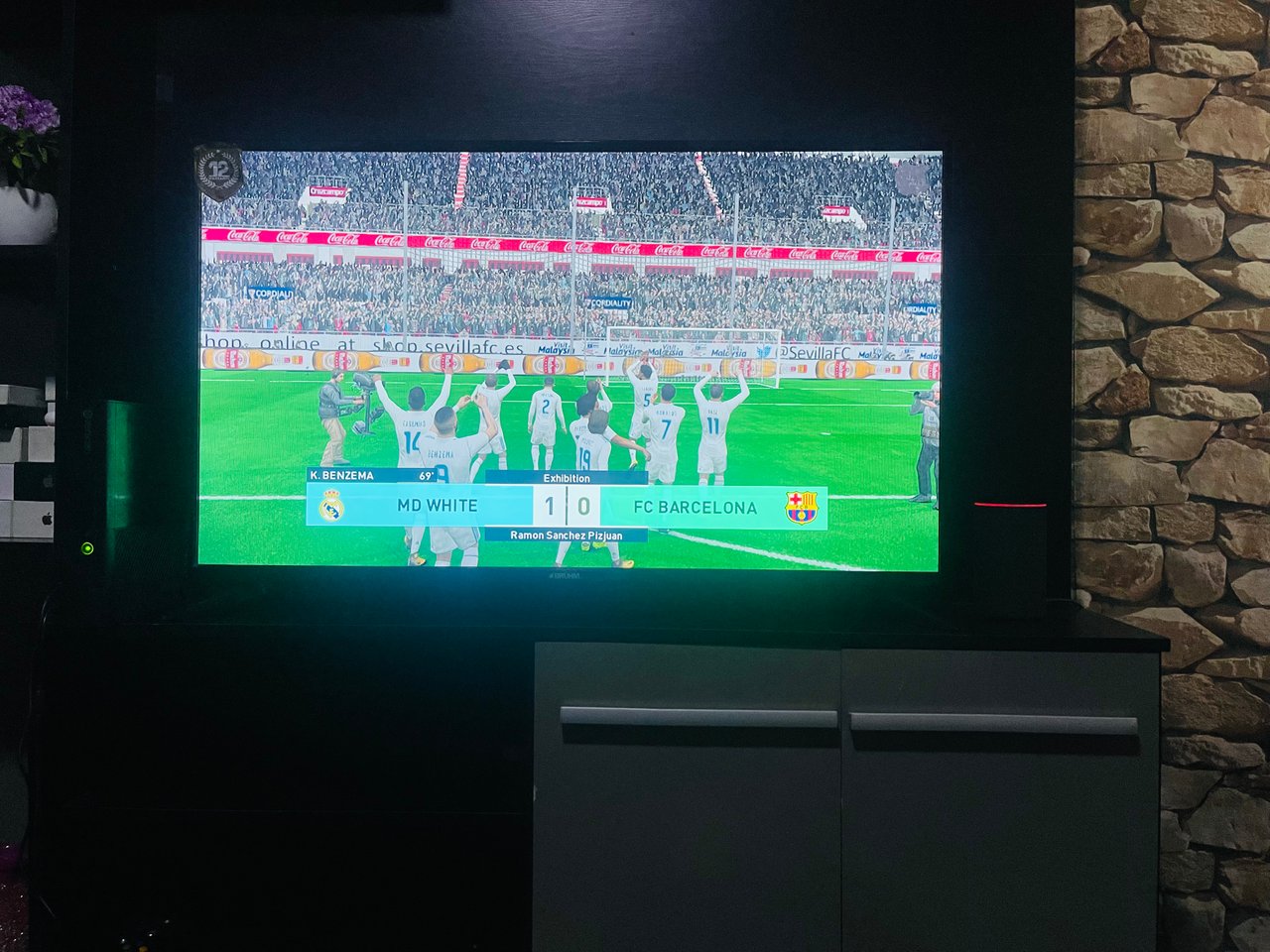 Finally the game ended and I wasn't able to equalize or win but rather lost the game now my friend was crowned as the champion but I hope I win next time we meet and also crowned the champion
Playing games such as soccer PES or FIFA help releases stress and boredom.
---
THANKS FOR YOUR ATTENTION