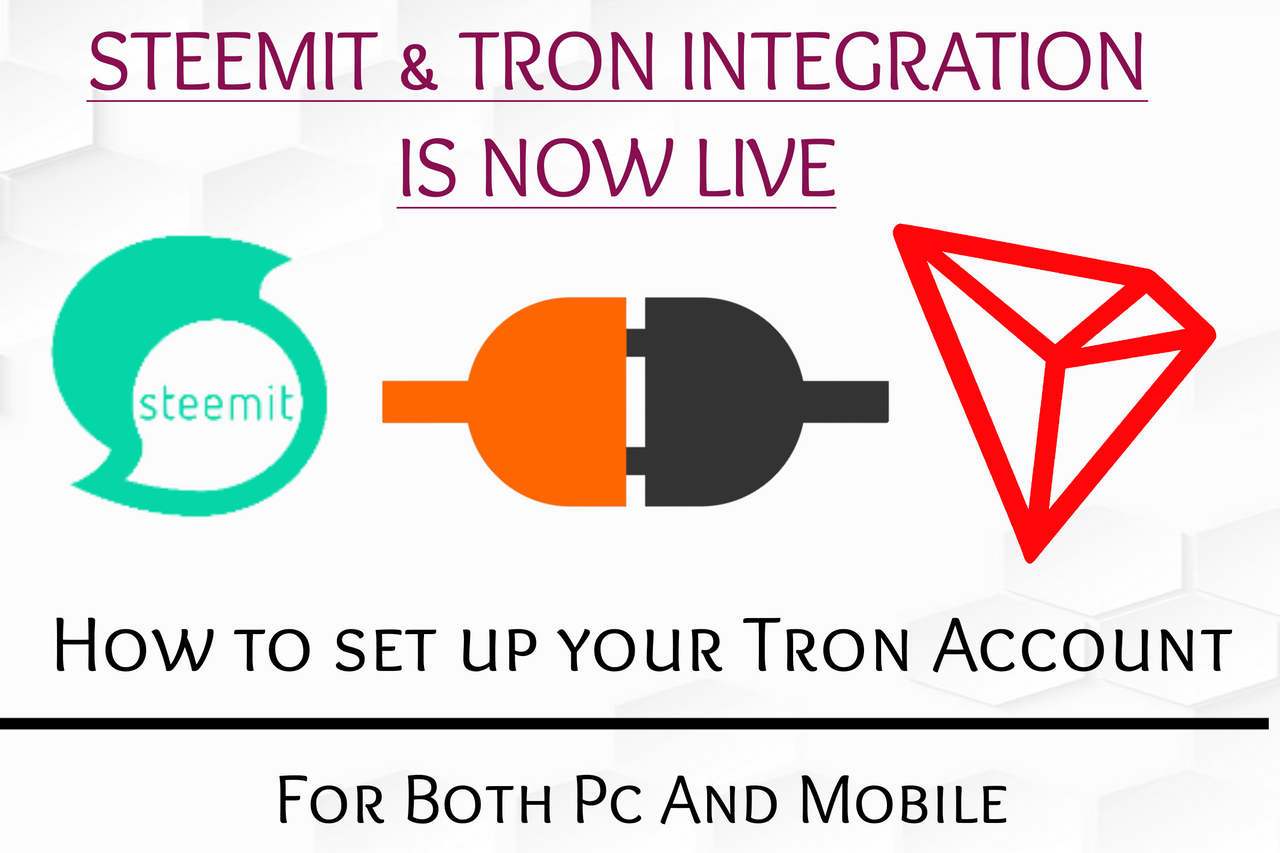 ---
I woke up to a very exciting news/update from @steemitblog about steemit's integration with the TRX coming soon. I was immediately intrigued as I had been following up on tron for a while now.
This evening, we just received confirmation from @steemitblog once again that TRX and Steemit's integration is now live.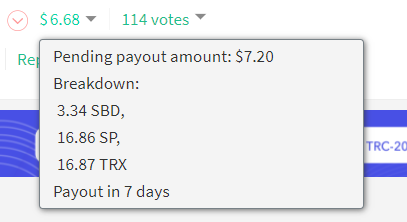 This is HUGE for us steemians because now, payouts will presented in 3 ways ; TRX, SP and SBD. This means that additional rewards will be received on posts in the form of TRX.
Note: The distribution of the TRX rewards will be in the ratio 1 SP : 1 TRX as seen in the image above so you will earn more if you set rewards to 100% powerup.
First things first, you should immediately set up your Tron account.
---
SETTING UP YOUR TRON ACCOUNT
---
First visit your wallet using https://steemitwallet.com/@yourusername , replacing "yourusername" with your actual username and log in with your posting key.

Beneath the SAVINGS section you would notice the newly integrated TRX section. Click on create tron account.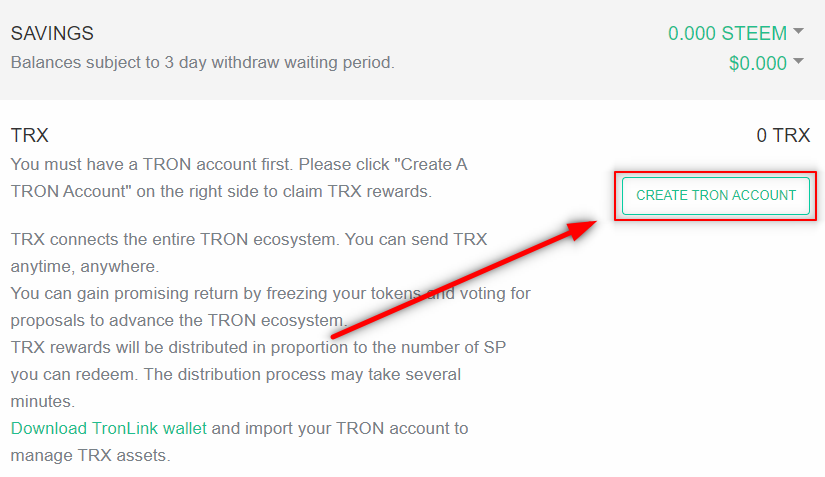 ---
Read the prompt and click agree. Once you click AGREE the tron account you would be using to receive your extra TRX rewards would have been automatically created for you.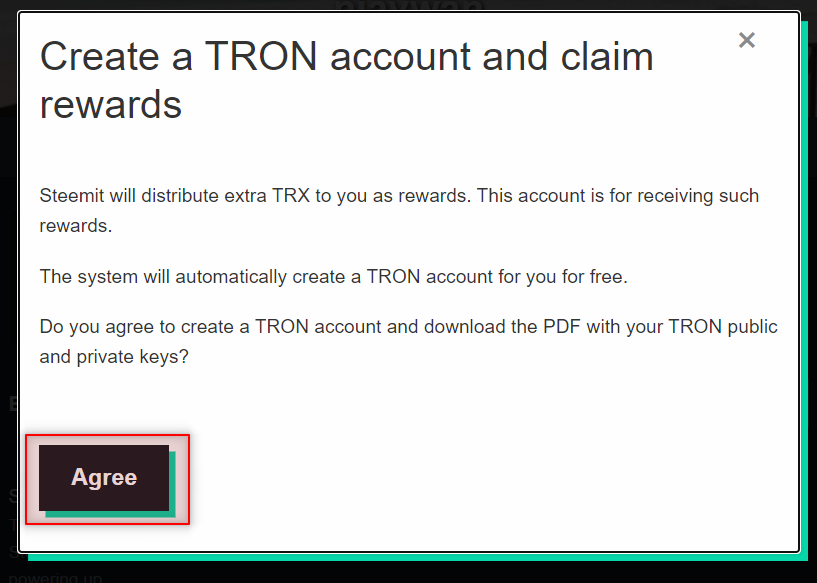 Note: Your TRON keys (private/public key) would also be safely download onto your local storage. It is vital that you keep it safely stored offline because losing your keys is equivalent to losing your assets.
---
---
Now you can see the balance of TRX in your wallet at the TRX section once you have redeems upcoming rewards. Your public key is open to the public as it serves as your address for receiving funds.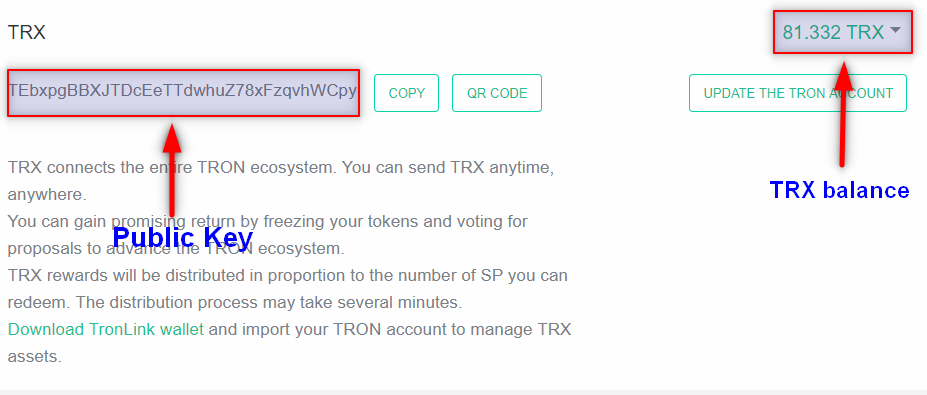 ---
MANAGING YOUR ASSETS USING TRONLINK WALLET
---
For easier management of your TRX earnings as well as other TRON assets, you should download the tronlink wallet. It has both the IOS version as well as the Android version.
For pc user's, there is also the TRON wallet extension for google chrome. Use this link for a quick download.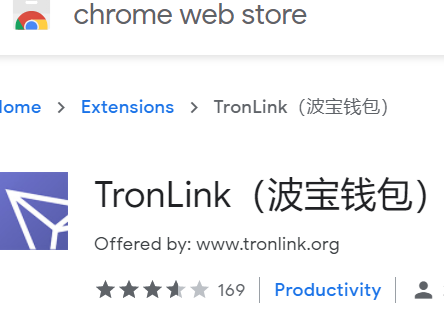 You can also visit https://www.tronlink.org/, for more information.
---
FOR PC USERS
---
Once your extension is ready, it would appear on the top right corner of your browser. Click on it.

---
Set a unique password for your account to prevent unauthorized access. Password should include; **1 uppercase letter, 1 lowercase letter, 1 number, at least 8 characters.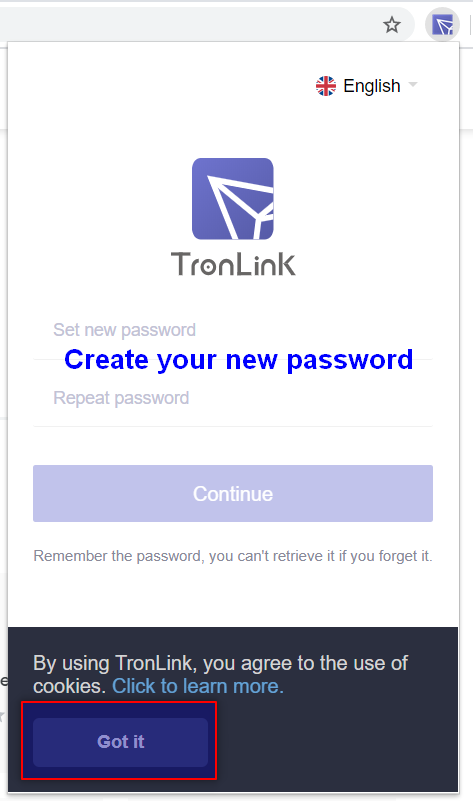 ---
Since we have already created an account in our steemit wallet section, we only have to restore our account using our TRON private key. So choose Restore.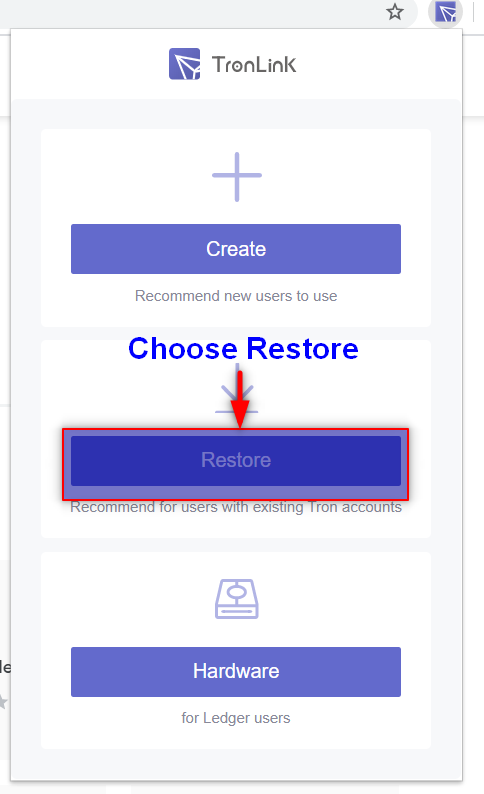 ---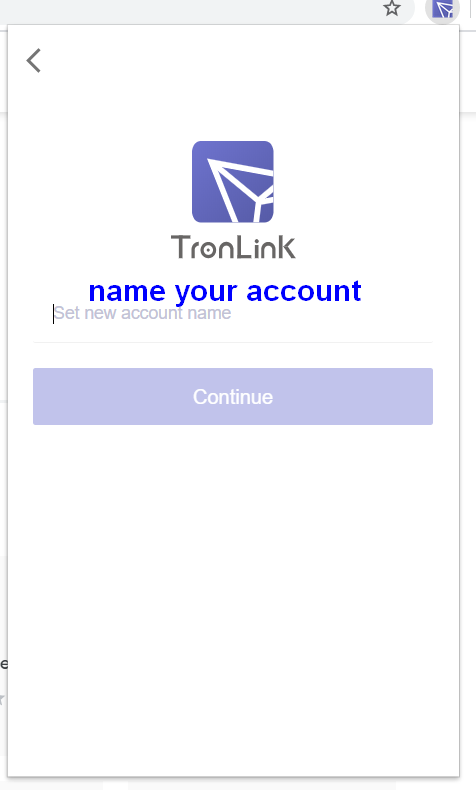 ---
Select private key since it is readily available from the downloaded pdf. It is highly recommended that you enter each character manually to avoid the possibility of a hack which can happen when they are copied to your clipboard.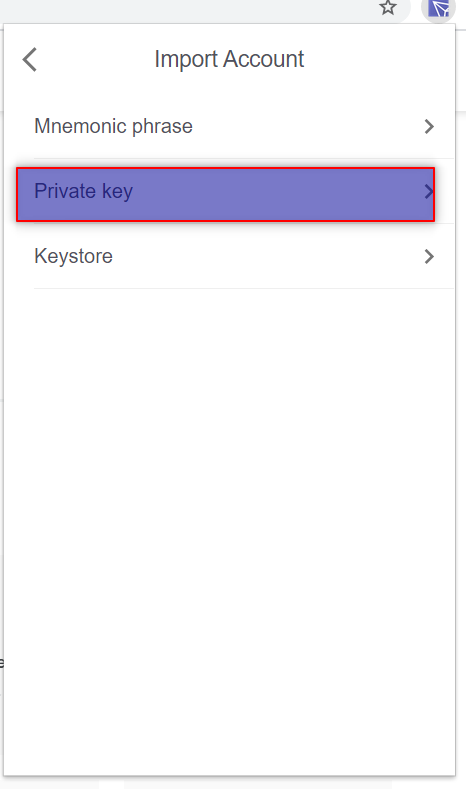 ---
Once you've successfully imported your private key, your TRON wallet can now be readily accessed and other TRON Assets can easily be managed.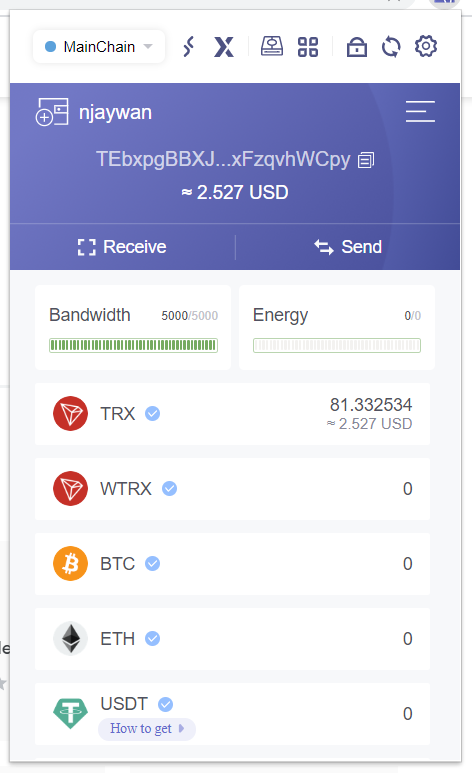 ---
FOR MOBILE
---
I will be using an android device but same principle applies to that of the IOS.
You must first download the android app on google play store.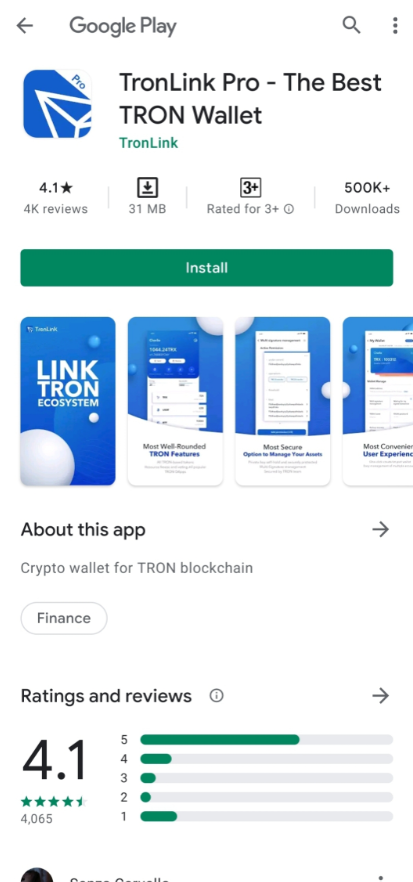 ---
Once installed and opened, click Import Account.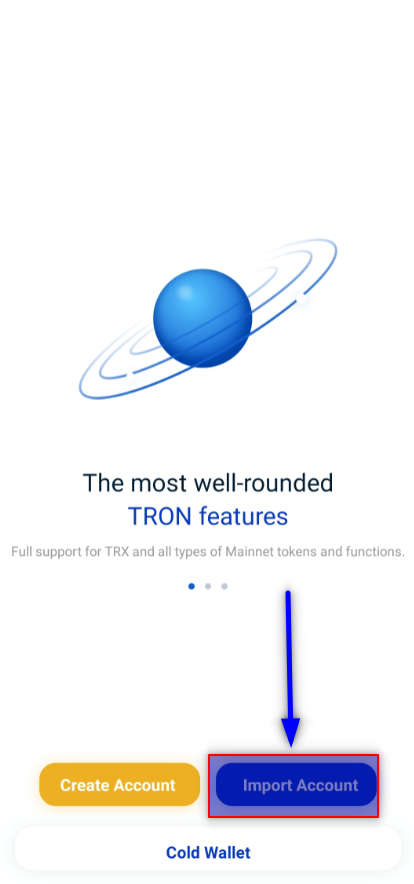 ---
Read the User Privacy Agreement, scroll down and click Accept.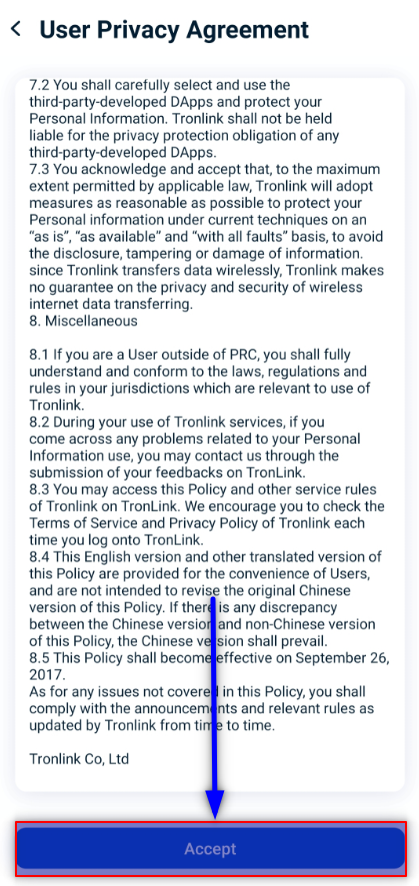 ---
Select the Private key since that one is available from the pdf you downloaded from your steemit wallet.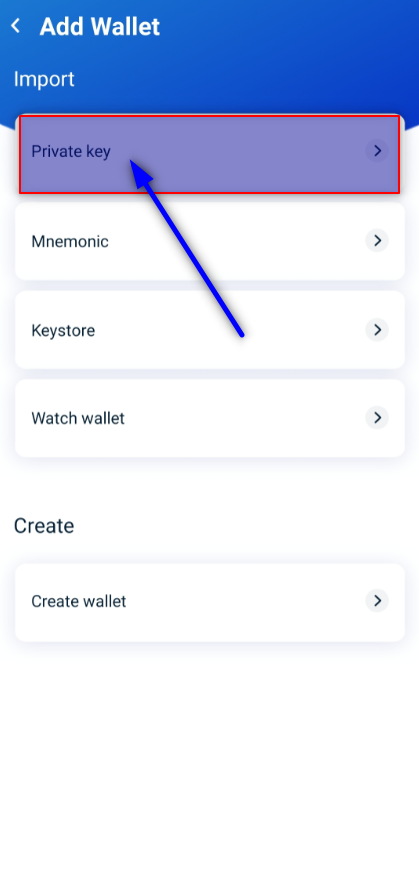 ---
Enter your private key manually to prevent the possibility of a hack.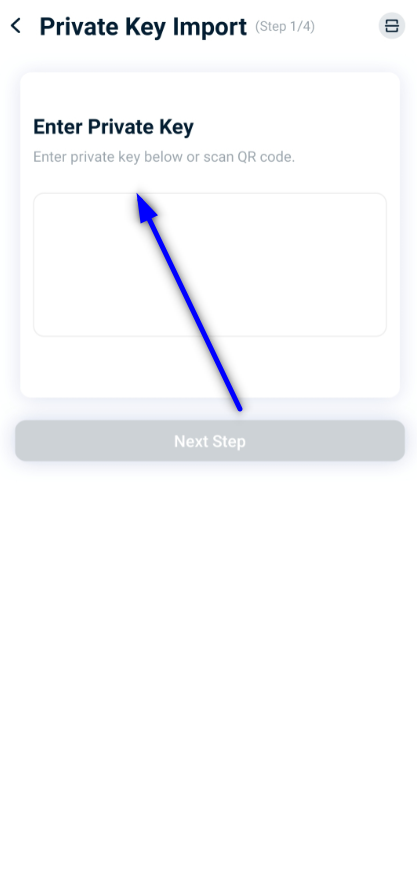 ---
Set your own unique password that meet the criteria below.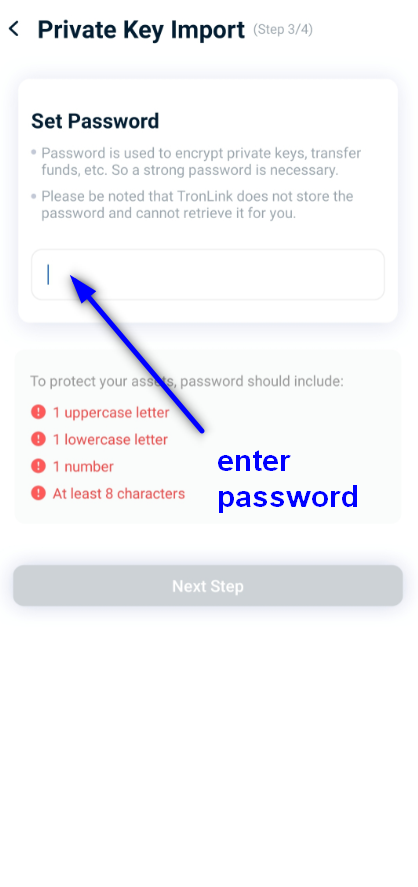 ---
Your TRON wallet is now ready you can now manage and trade TRON assets with ease.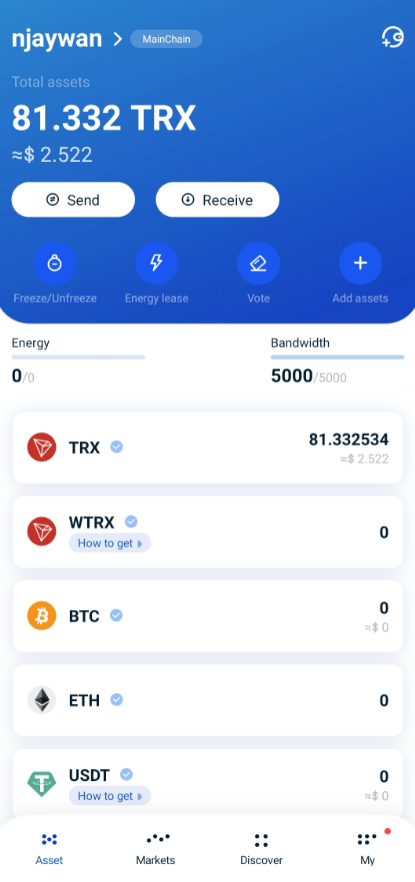 ---
I will appreciate any contribution that might help the purpose of this tutorial and would gladly help with any questions as well.
---
NOTE
Under no circumstances should you lose your private key. It should be safely stored offline as losing it could result in total loss of assets.
---
Thank you for your attention.

cc:
---
REWARDS: SET TO 100% POWERUP
10% OF POST REWARDS WILL GO TO @STEEM-GHANA