Hi members of steemit,is a brandnew day the Lord has made am sure by His grace we all are doing well.
Thursday marks a day i dont have a lerson in school.early in the morning its started raining .i taught of it that it will stop soon but to no avail it rain for several hours before it stoped .thus around 10:20.
The normal school hours start from 8:00 according to GES rules.so after that i called a collegue teacher to confirm if he is in school but he told me he is also at home,again i called my head master for confirmation but he did not pick my call so i decided to come to the school and check if indeed school will come on.
When i got there i met some teachers there.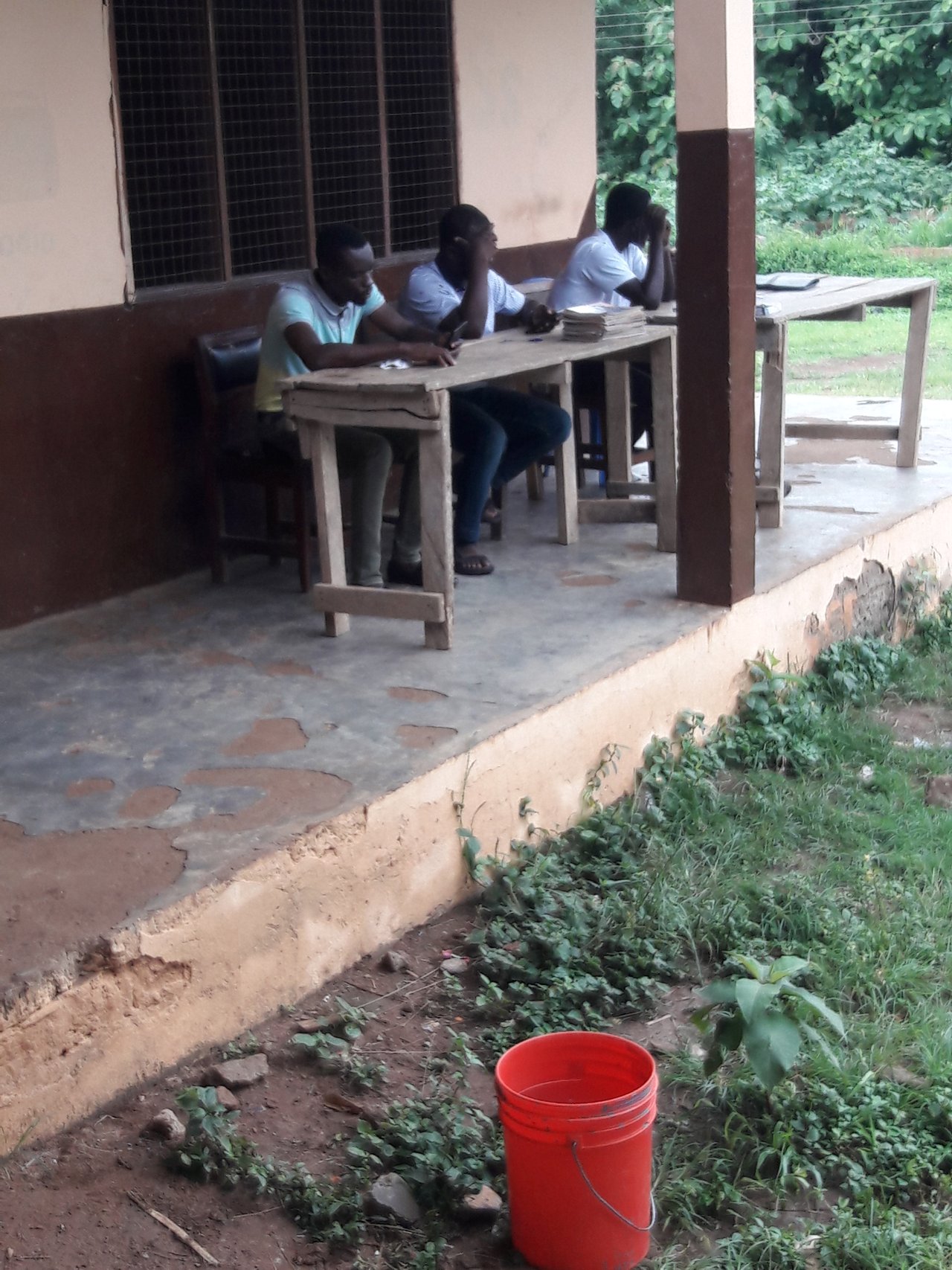 collegues infrom of the school.
From there ,i went to the staff common room to sign my name and too i met some other collegues also there.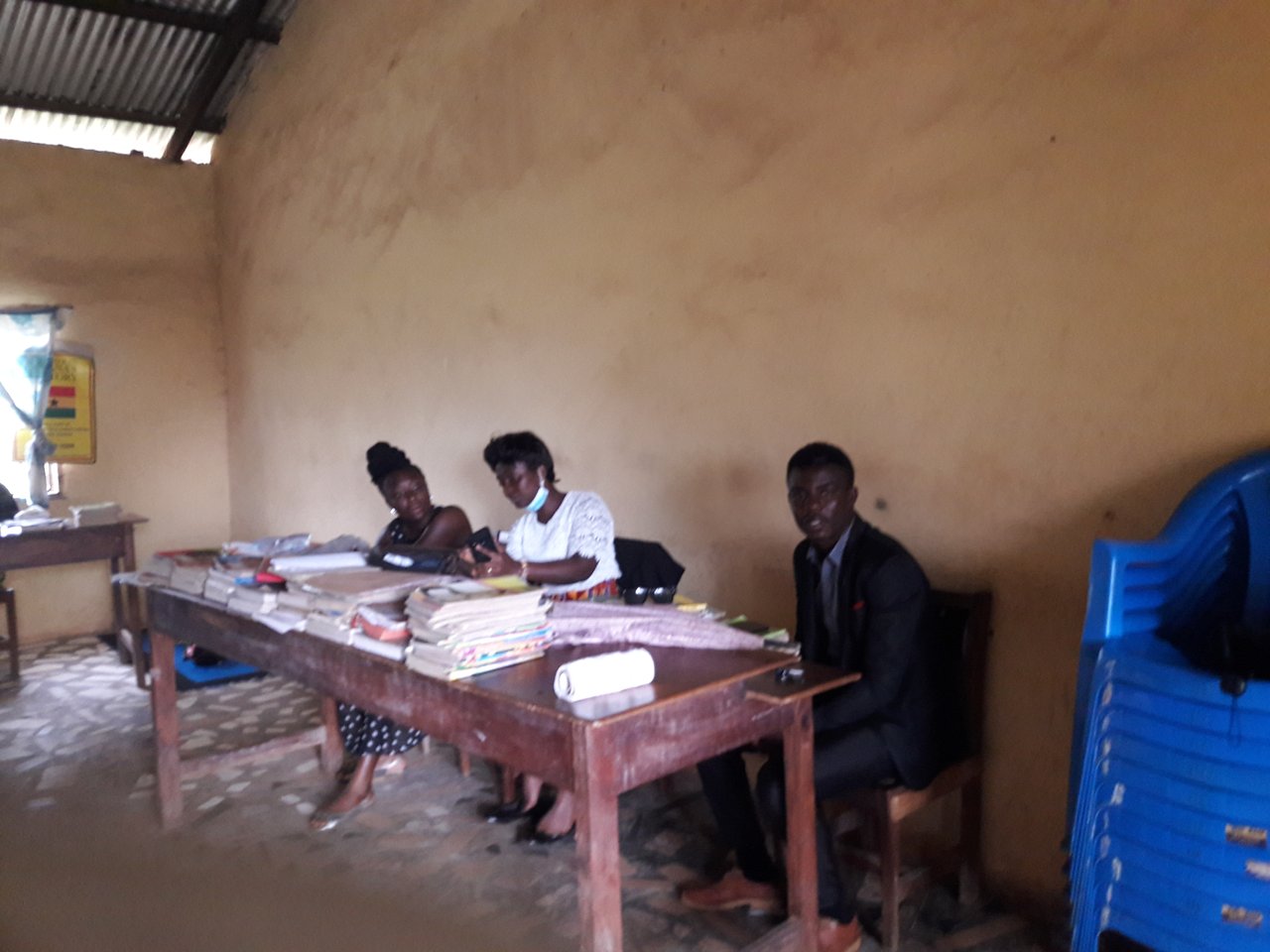 Looking at the compound few students were present as at the time i get to the school.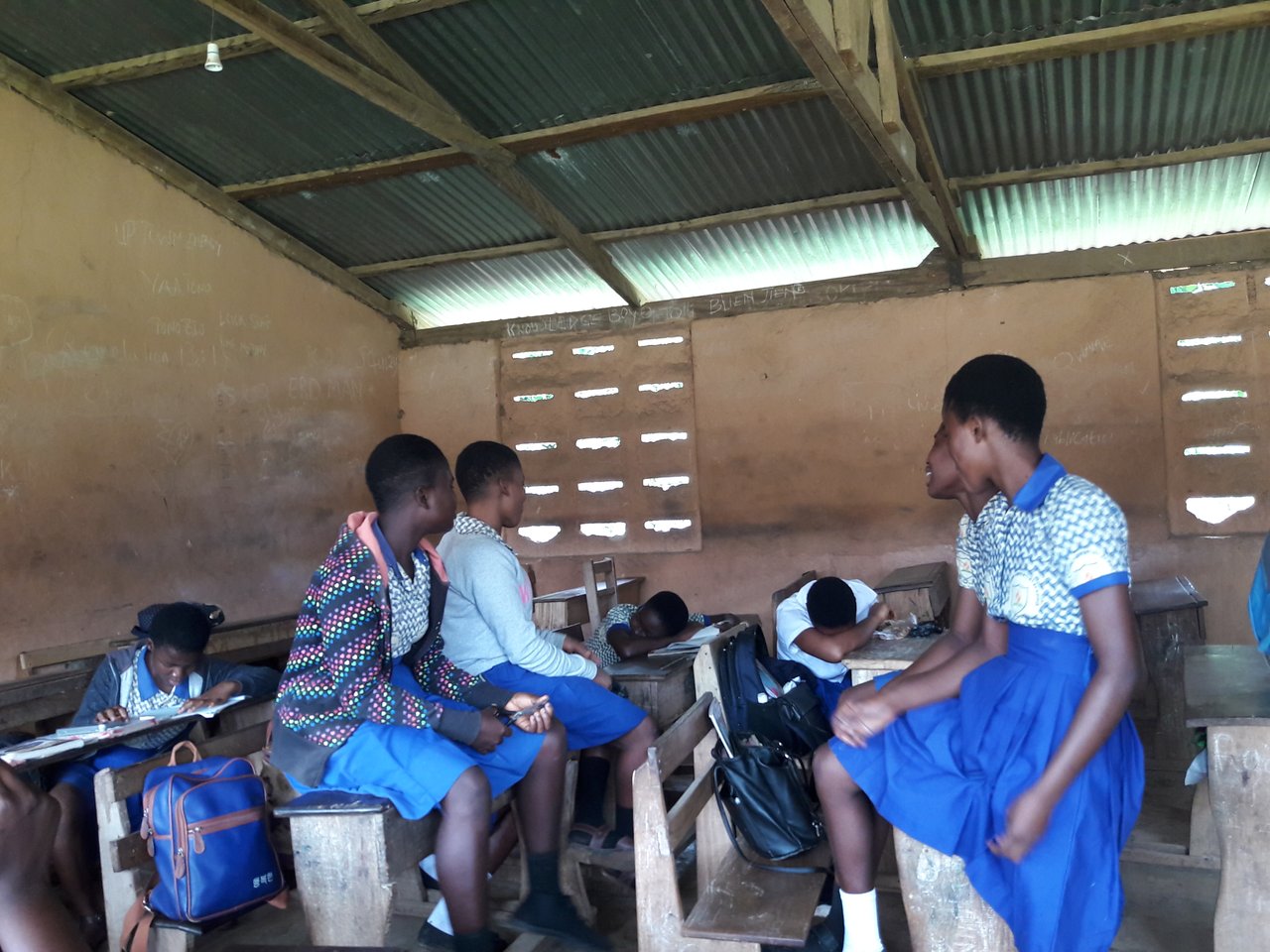 After school i went to the saw mail to buy some board for a project am embarking on .there too i went there and found out that the light is off so those in charge was not there ,i waited for a while and later they came .i bought what am to buy but there is no light to plane it for me so i left it there to come for it when the light come .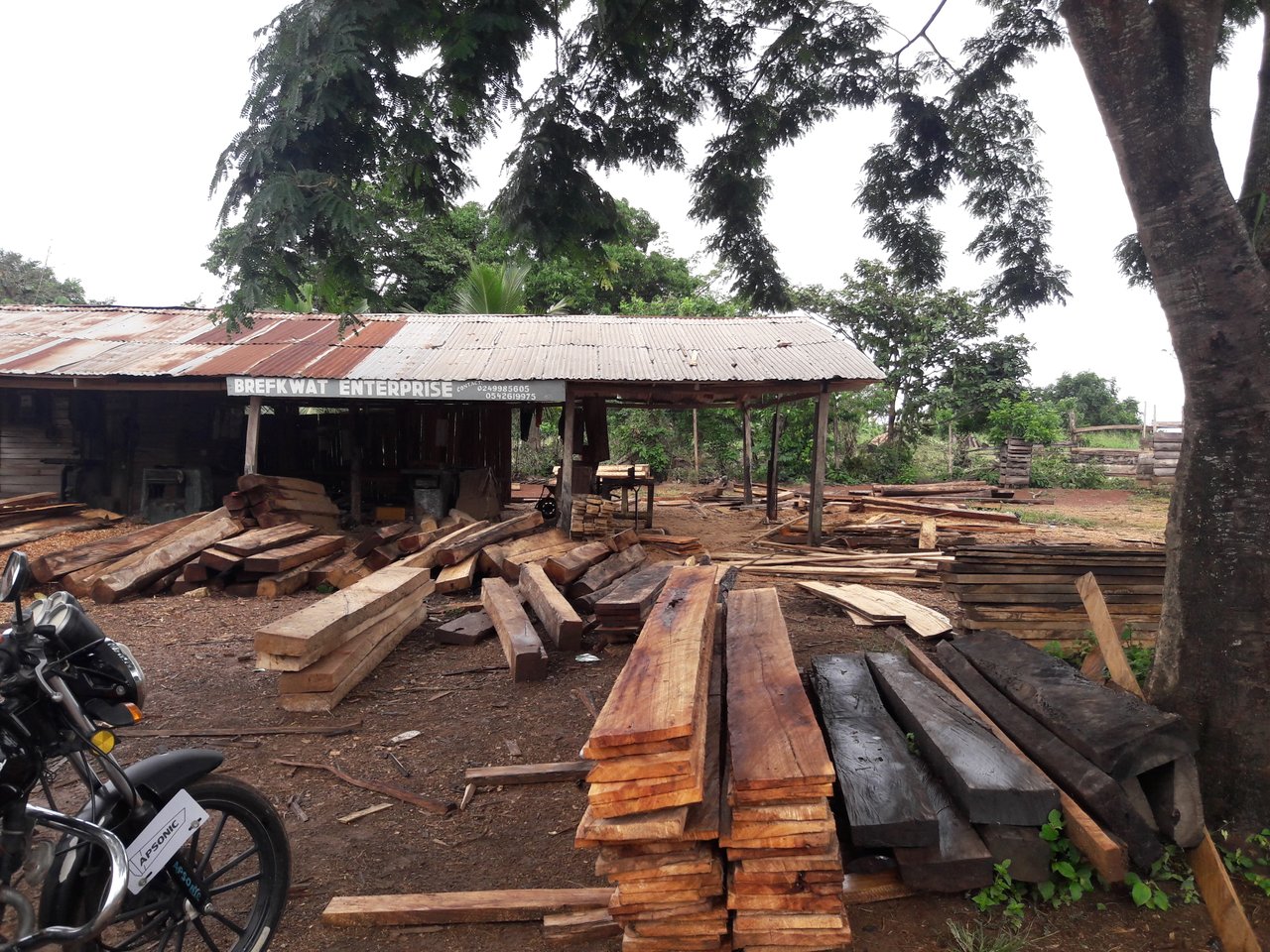 At the sawmail.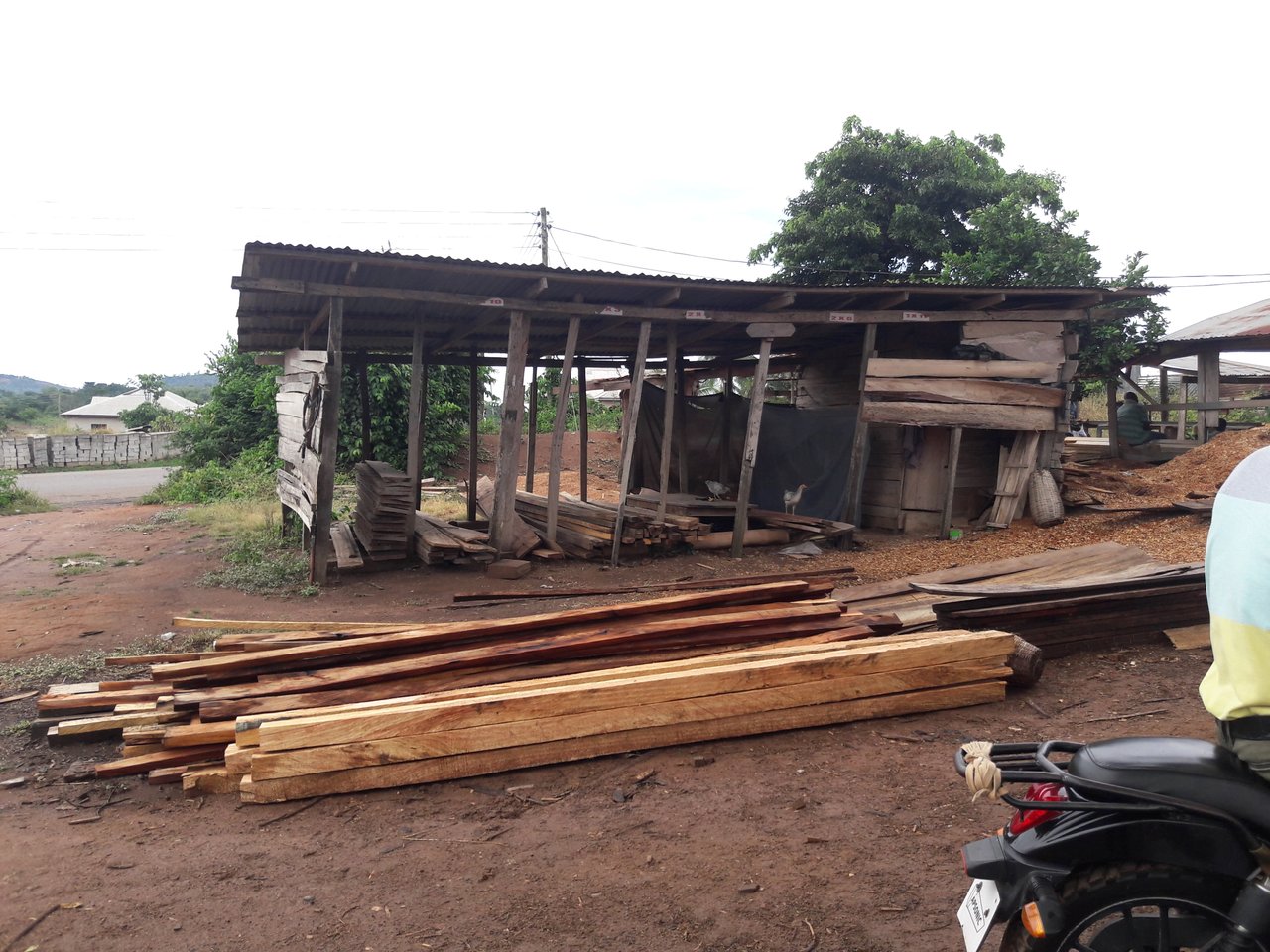 Right from there i went home safely.