Hello I greet everyone and I really appreciate your upvote and comment under my post. I will like to share with you my Tuesday Activity.
---
Thank you Lord for the life and grace you have given unto me. There's nothing I can compare to your mercy and grace upon my life. I thank you Lord for your Love. If I can see today is by your grace. When I wake up early in the morning I did my devotional and then I went out to brushed my teeth and washed my face. Then I went to washed room to wash myself. And washing of myself I took my breakfast and prepared myself to school. And I get to the school I was having work to do and after doing it I helped the pupils to do grounds work.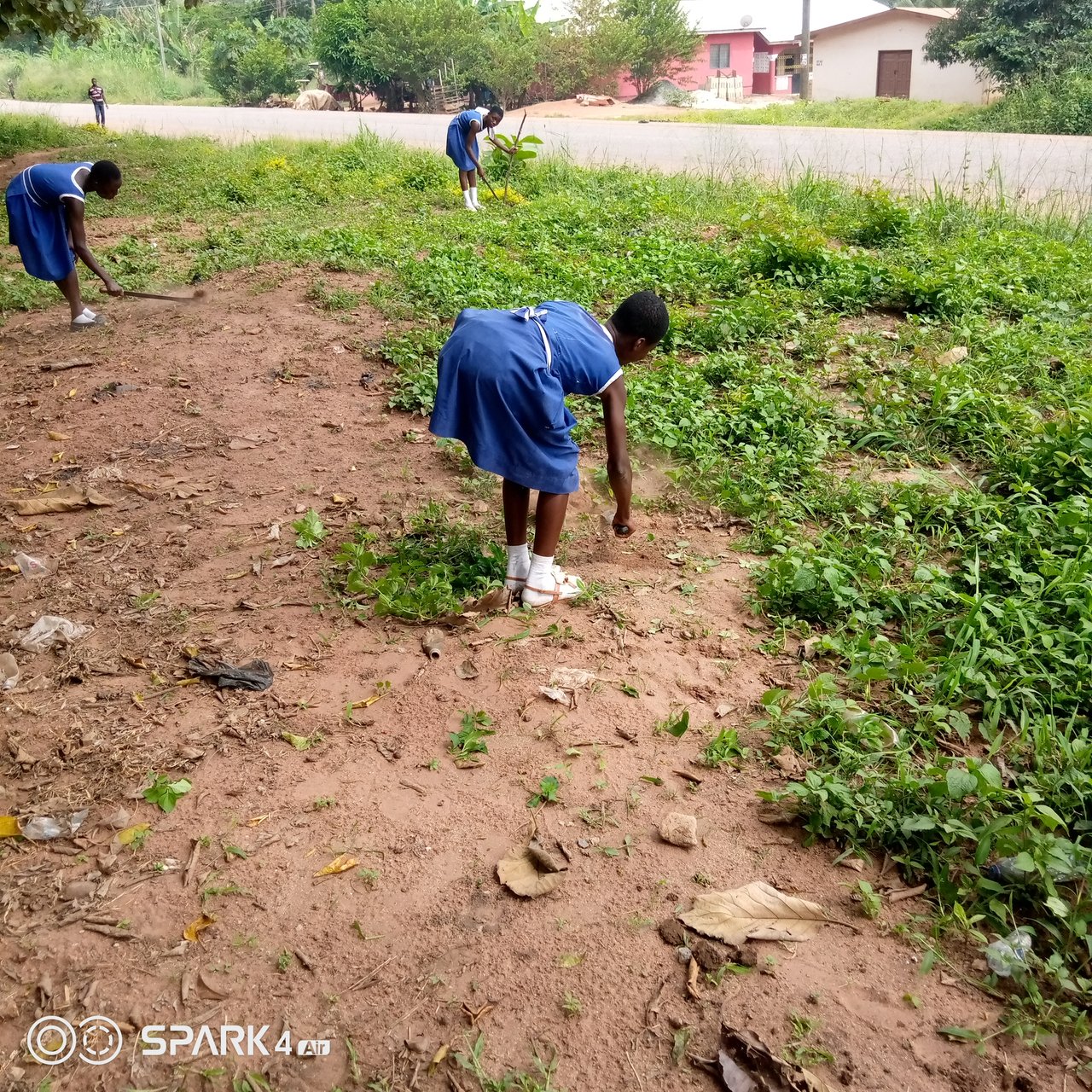 This is when the the pupils were doing grounds work




When we finished the grounds work the bell was rang for start lesson. Then the pupils stopped the grounds work and went to class. And lesson started and those who were supposed to teach went to their various class to teach and I having to do at time and I went to the staff room to rest. And when I was in the room I saw some of the teachers marking the books.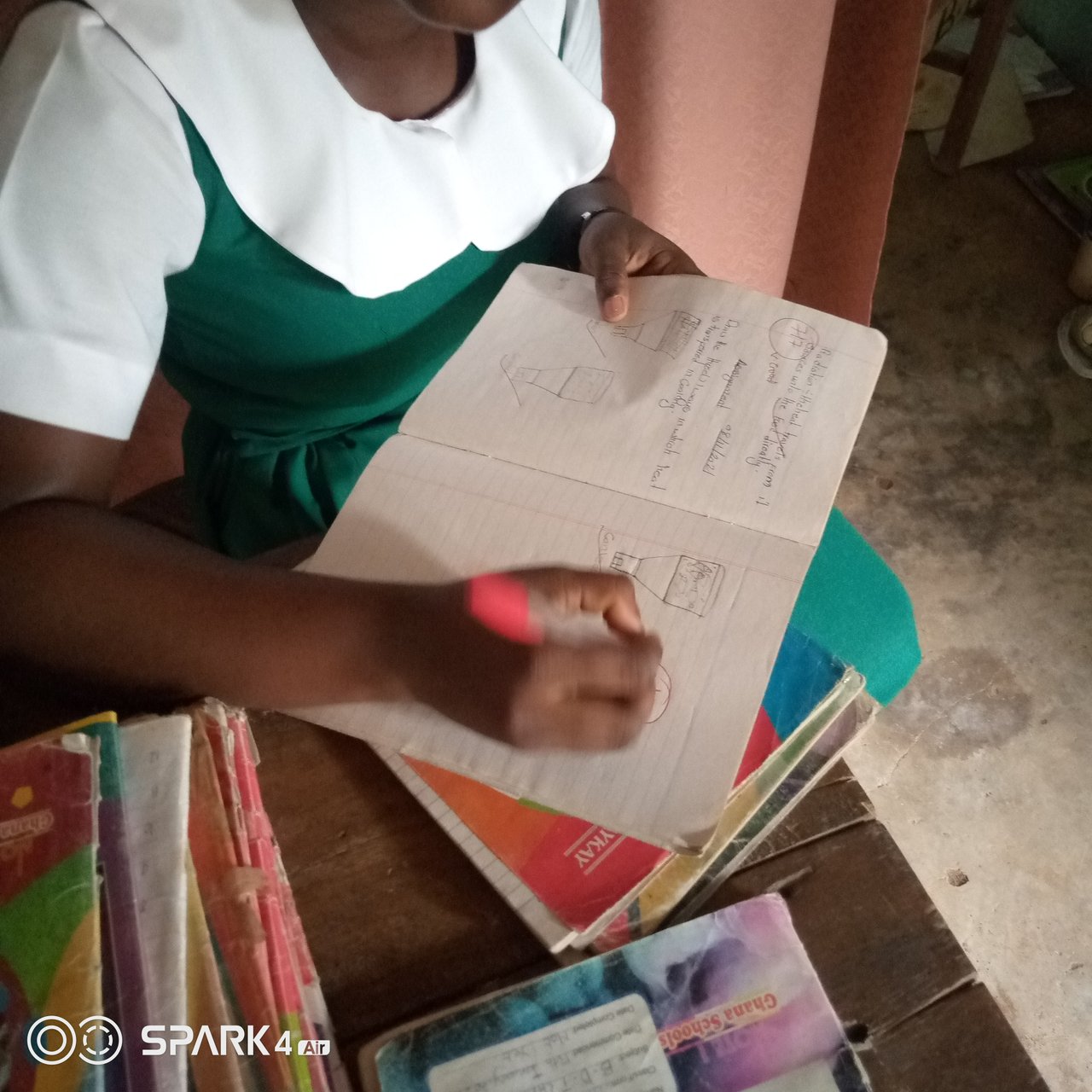 A teacher marking an exercises
And after waiting for sometimes I we took our breakfast early in the morning and then the bell was rang for break time. And then the school jerseys were dried under the sun. Because of the football game they played in the past few days. And some of the students were taking their breakfast in the classroom during break time.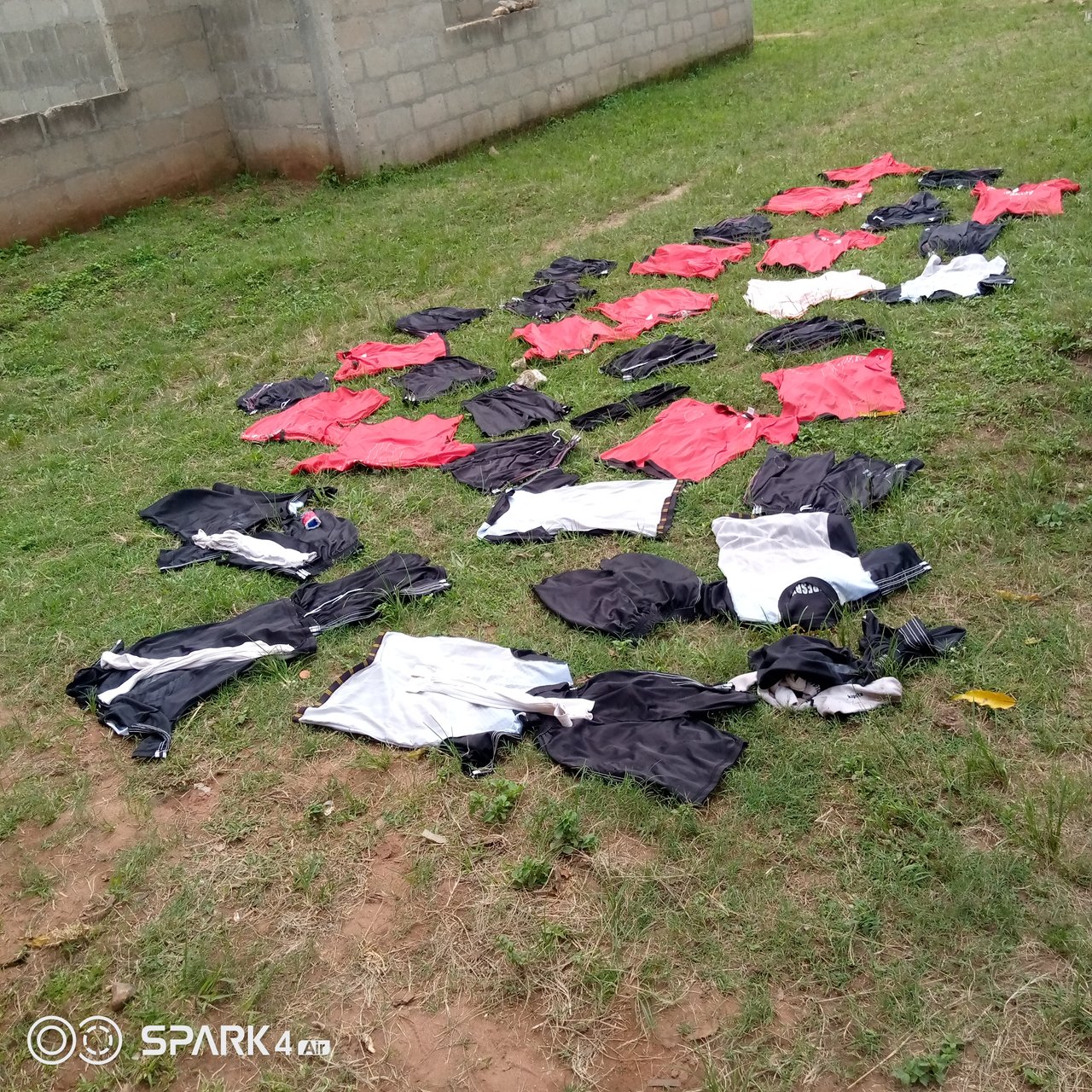 When they were drying school jerseys in the hot sun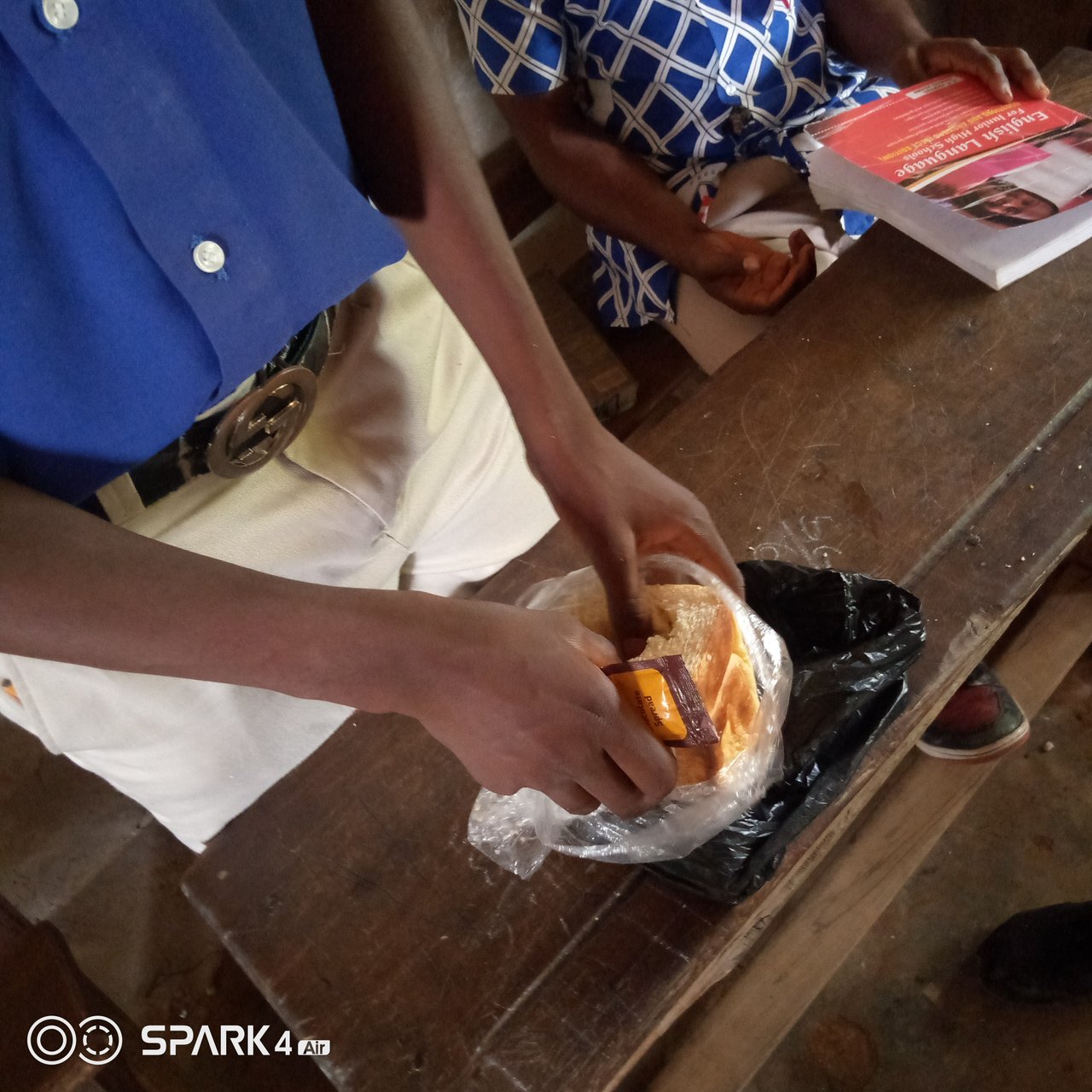 When some of the students were taking their breakfast in the classroom
When they rang the bell for break over I then preparing myself for teaching because I will go and teach right after the next lesson. And after the preparation the the bell was rang for change lesson and then I went to class to teach. And during the teaching I allowed some of the students to copy note on the chalk board for their co students to copy. And after the teaching I came back to staff common room to rest. And we were teaching one of the newbies how to write post on steemit.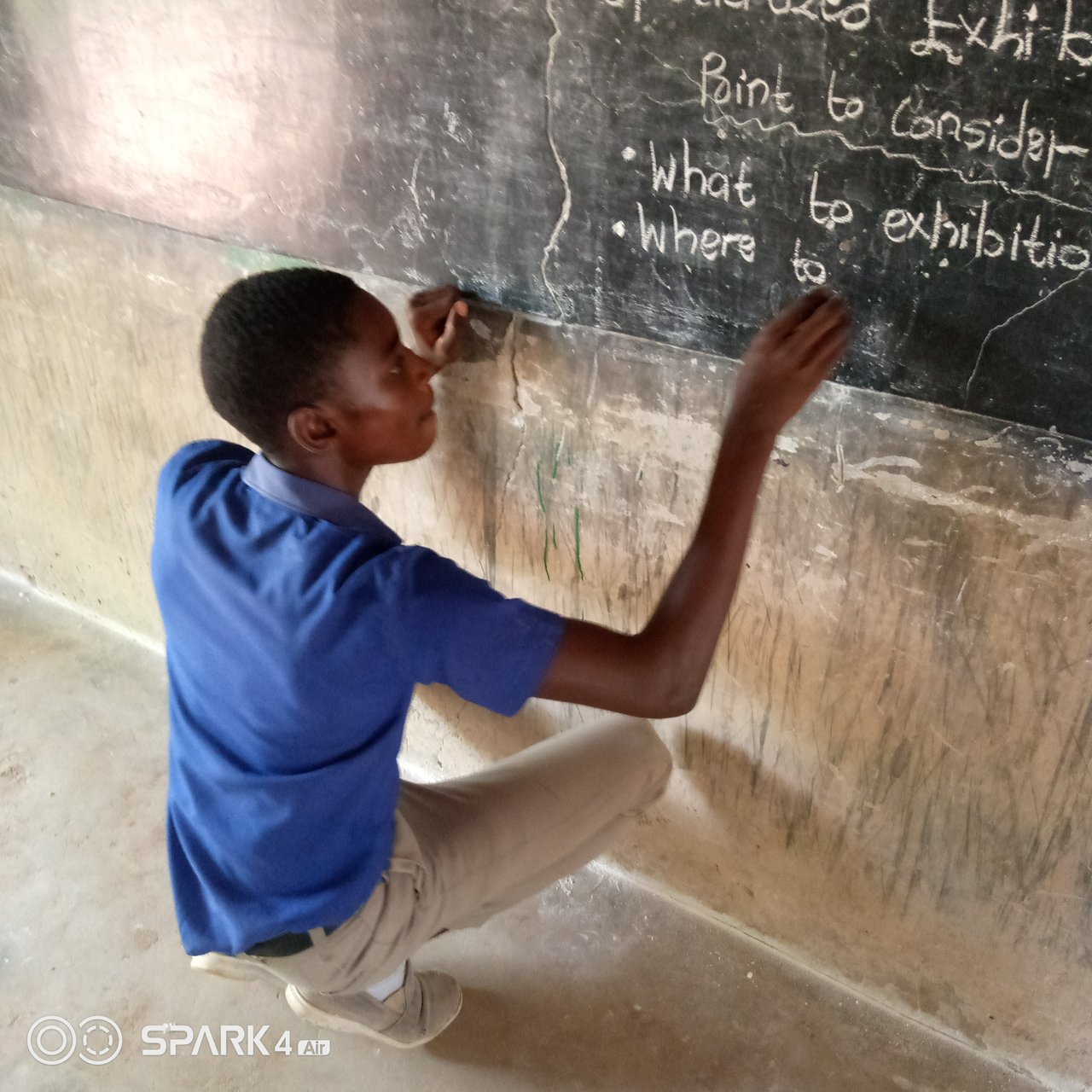 This is a student writing notes for his co students to copy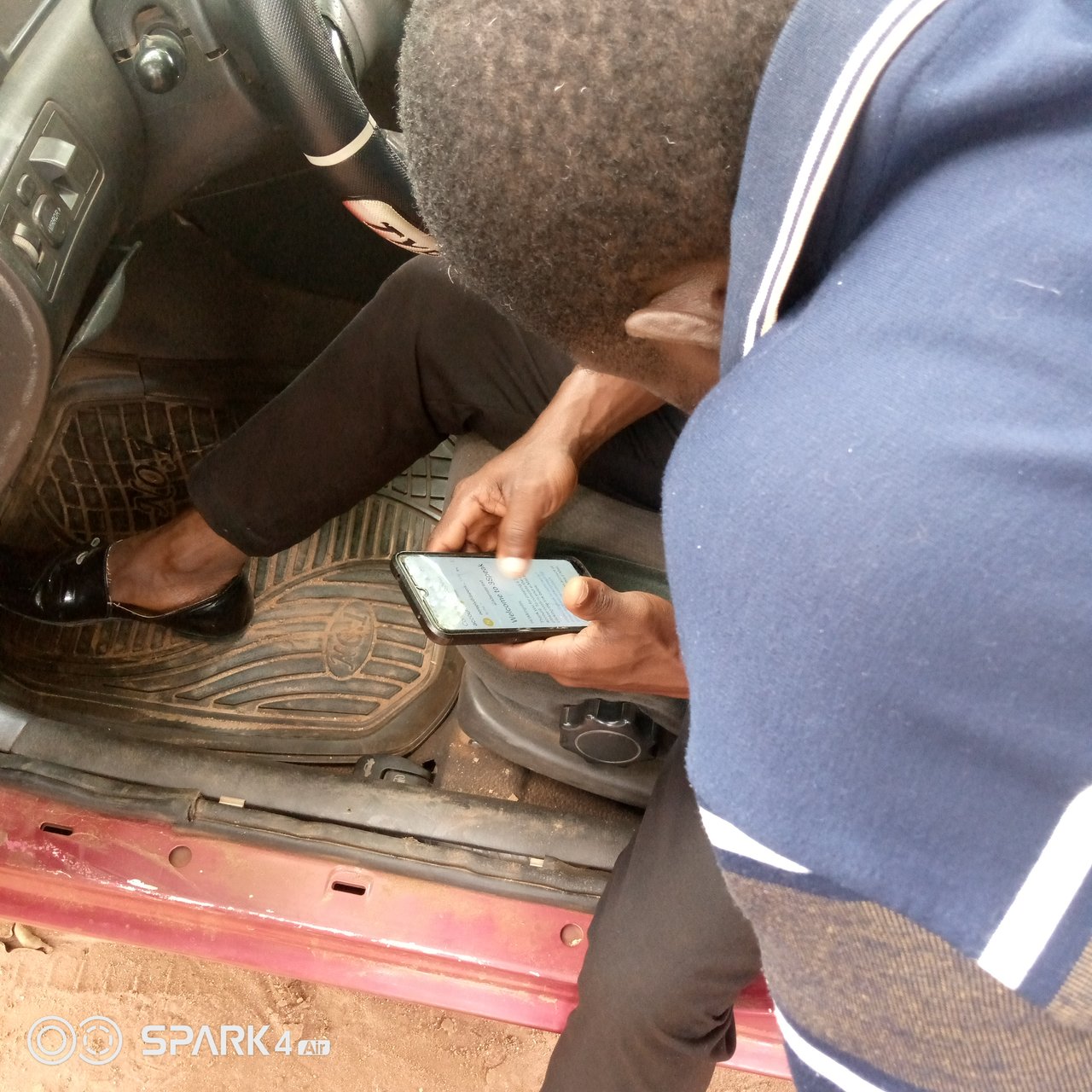 Teaching someone how to sign up on steemit