Today is also another opportunity to share with you my daily activity and today I will like to share with you my activity for Thursday. This or today was a free and a happy day because of the games that happens between us and one of our sister school. I thank God for his goodness and mercy upon my life. When I wake up early in the morning I was very tired and lazy because of the what happened previous day. When I wake up early in the morning I was not feeling well. And when I wake up late in the morning. But since I suppose to school I to do everything as fast as possible in other to joined our school. And when I wake up late in the morning I did my devotional and after the devotional I swept up my room, the varander and the corridor and as well as kitchen. Then I brushed my teeth and washed my face as well. And then I took my breakfast.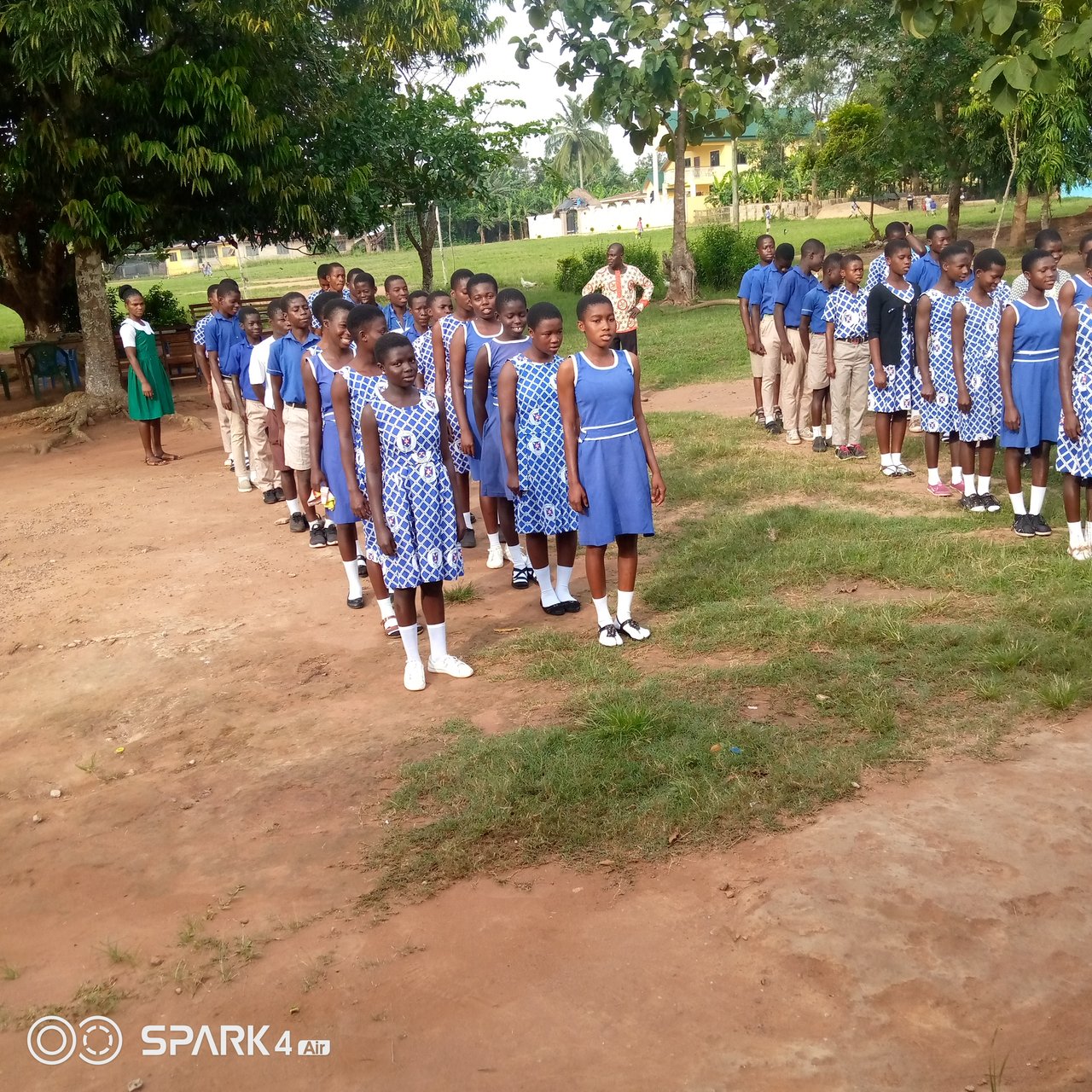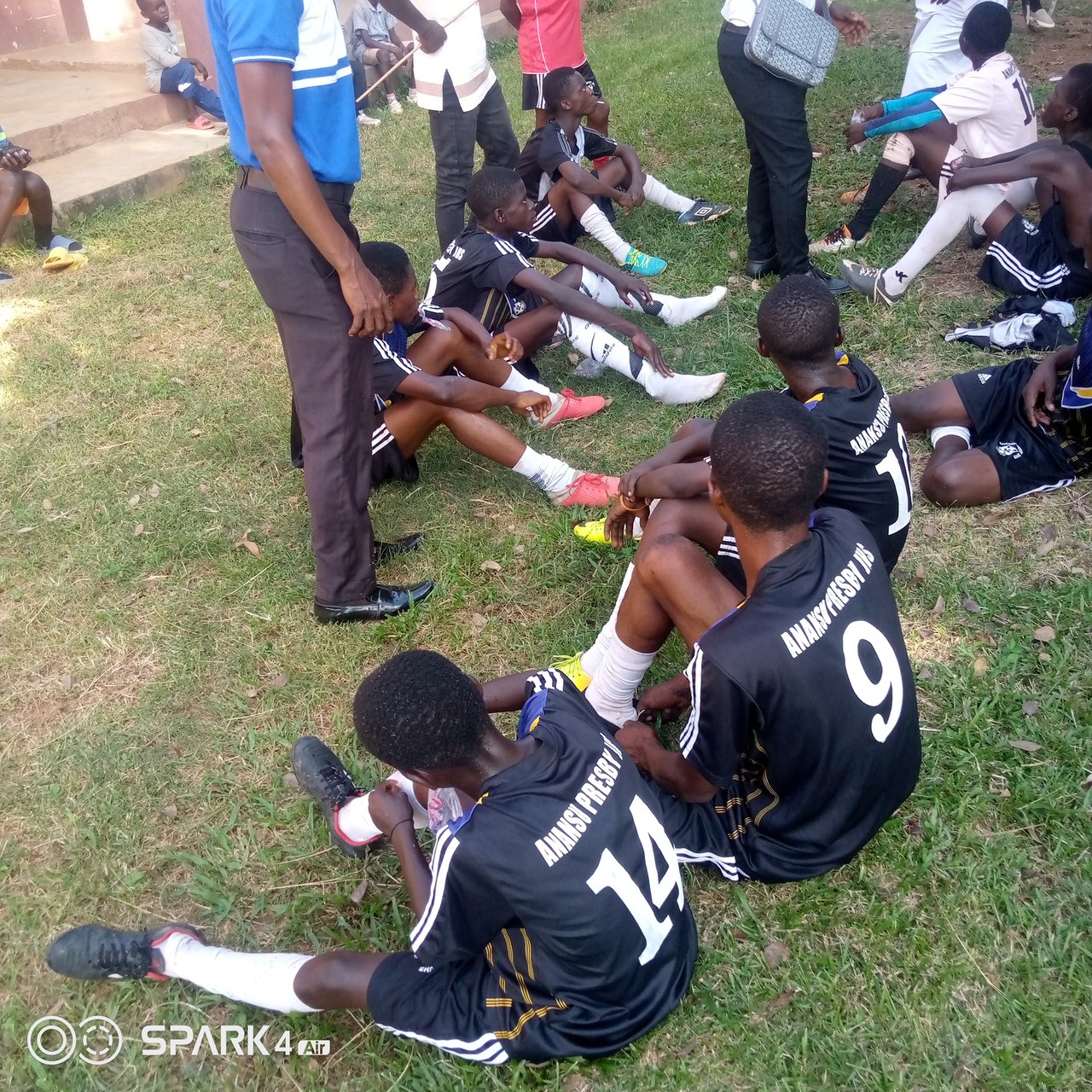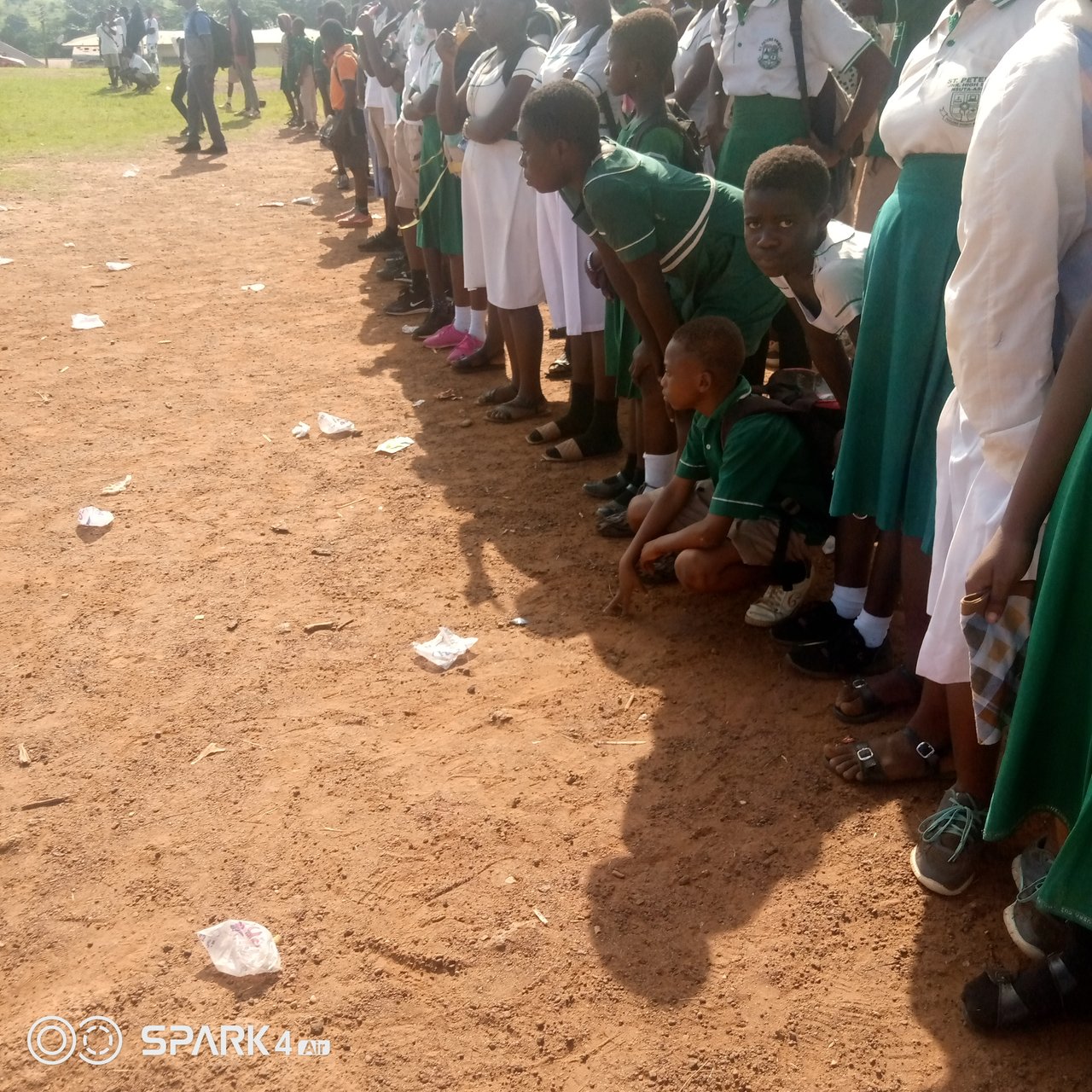 And after taking the breakfast I polished my shoes and I did ironing of my clothes. And then I went wash room to wash myself and after that I came back to dressed up and went to school. Because went to school late they have already done the grounds work and they were in class. Then when I get to the school some of the teachers were taking their breakfast and then I joined them. After taking the food we mobilized the pupils to prepare themselves to and some of the players went home to and brought things where needed to play the match. And because where we were going to play match was about a kilometer long we made the pupils walked to the place. And when we get there they were preparing the pitch for the match ahead. And then we prepare ourselves because the pupils we were going to play the match with were not ready. And when the match started our primary school girls played follow by the JHS girls. And the female football the men also played theirs. And after the math our school won both primary and JHS. Our primary scored 3:0 against our sister school and also the JHS scored 3:2
And after the match they refresh us and then we went to to our various home.