I will like to share with you my Sunday activity. I will like to greet everyone in @steem-ghana community. Let us all support #club5050 initiative.
---
Today I will like to share with you what happened in my this very past Sunday that is about four days ago. Not everything I remember or can remember but I can remember few with the help of the pictures below. Before I continue I will like to thank God for the goodness and mercy he has shown upon my life. I really appreciate the goodness of God, I can't forget what the good Lord has done in my life. I always say that Sunday is a special day for we Christians and really truly it is. I wake up early in the morning I always do, after my devotional I brushed my teeth and then after that I was having some clothes to wash then I washed them and hang them on the lines. And it was around 8:00 am in the morning.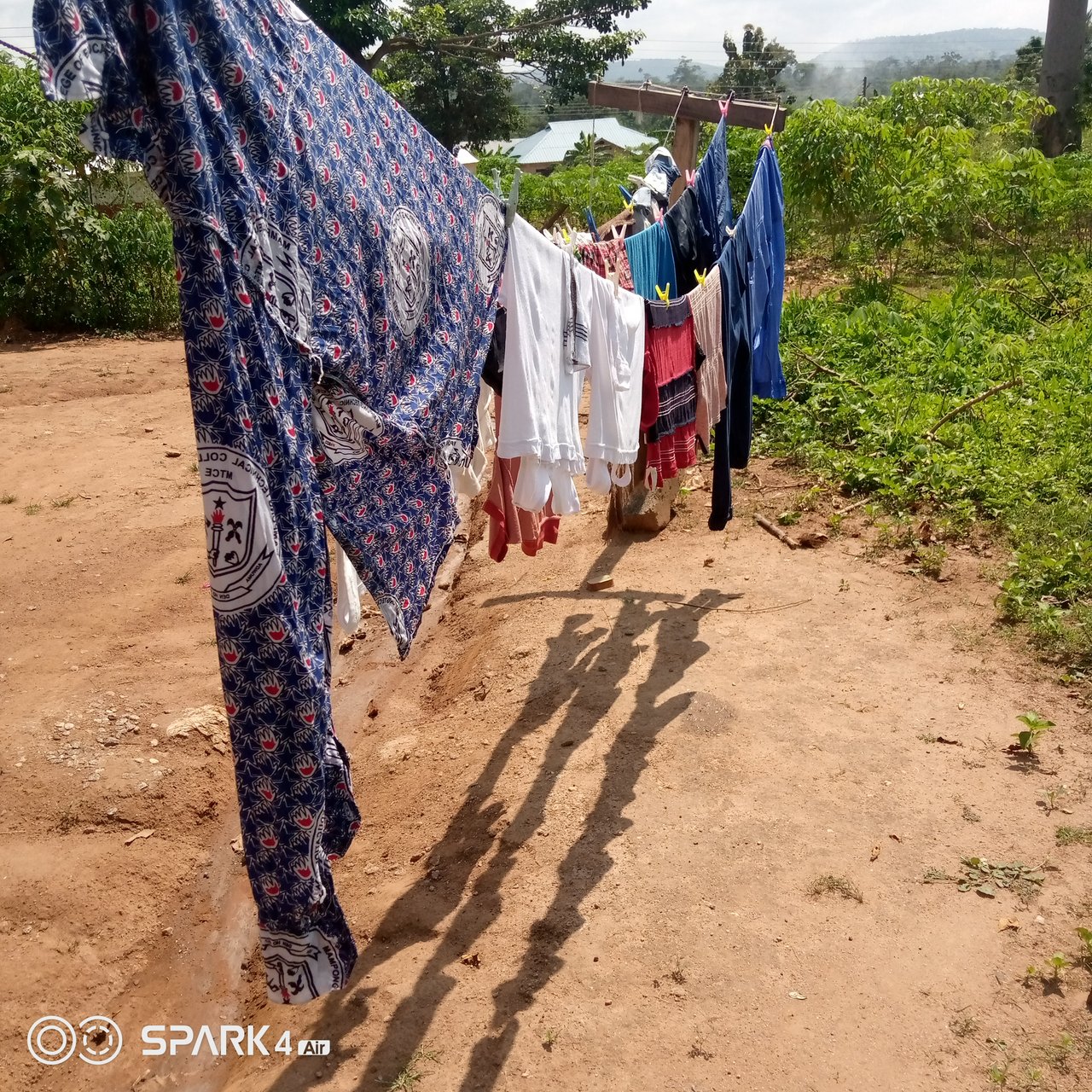 These are the clothes on lines but I took the picture during the afternoon
---
And after the washing I prepared myself for Sunday service. Because I was told I would the liturgy during the previous week or the previous Sunday. And after the I went in to polish my shoes and then I did ironing as well. And after the ironing I took my breakfast and went to the bathroom to wash myself. Then I dressed up and took my Bible and went to Church.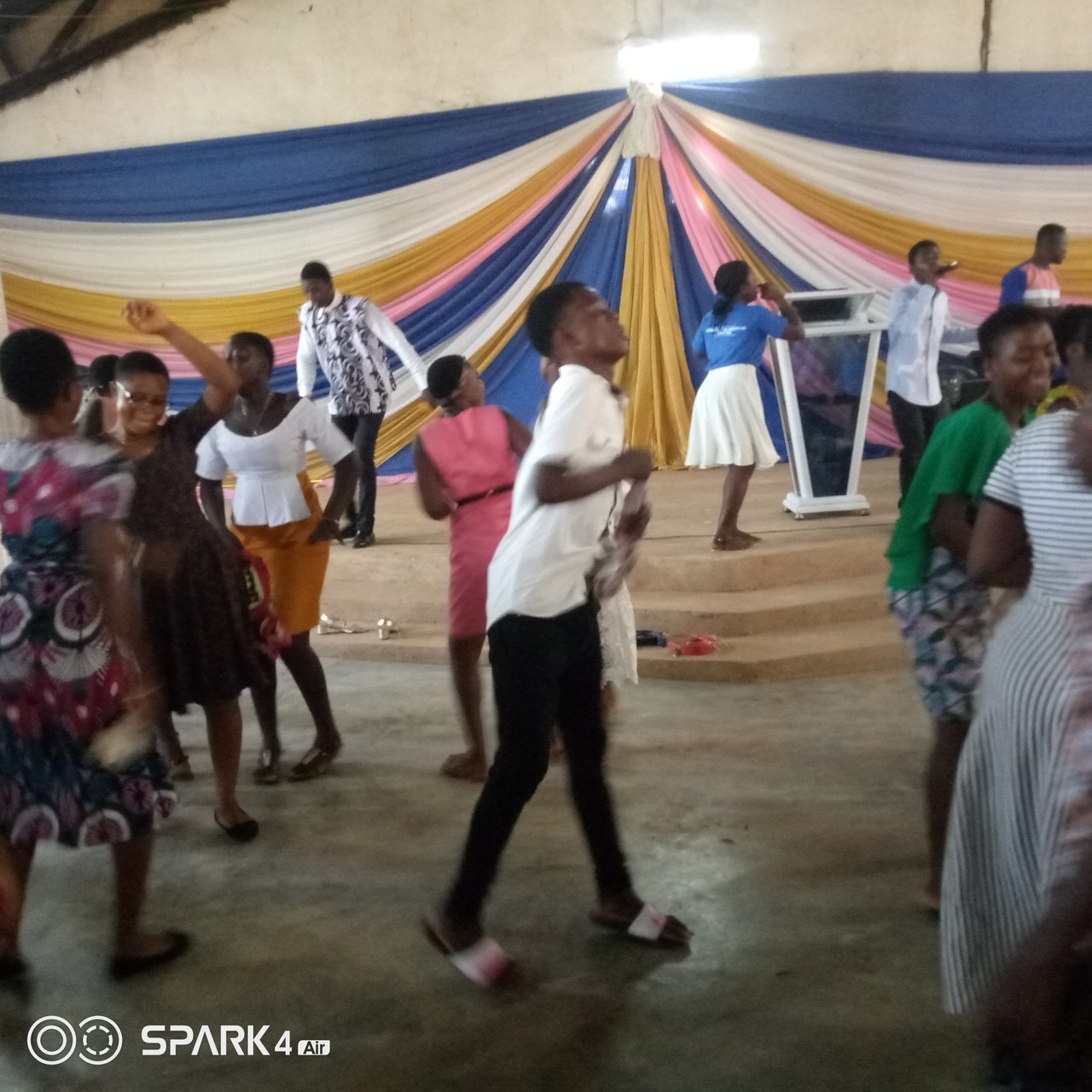 During Church service and at that time we were doing praises and worship. And the members were singing and dancing to the glorification of God.
---
The Service started around 9:30am but in order to service with the junior youth, I went church around 9:00 and I was late at the youth service because of the work I was doing in my house. And the was closed around 11:45am, but I make sure all the doors and windows are closed before I go home. And after everything I went home to rest for a while. And then I went out to buy food for myself.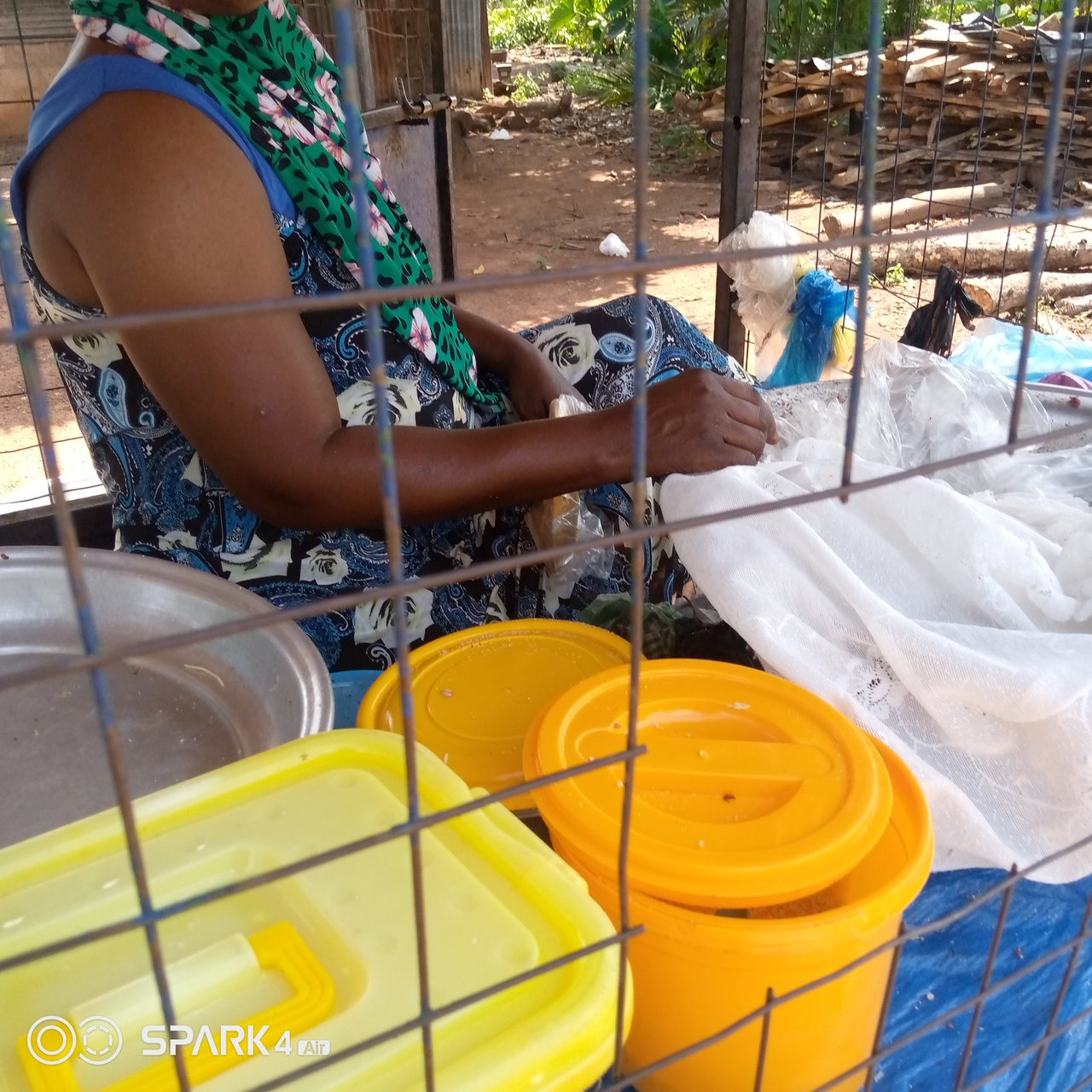 When I was going to buy food in the afternoon