The Finance Minister, Ken Ofori Atta, announced on 18th October 2021 that the government's payroll is full thus fresh graudates from the tertiary institution should find innovative ways to become enterpreneurs.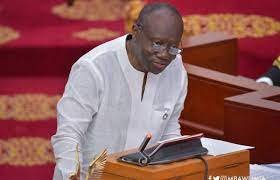 Image Source
Personally, I think this has been the case for a long time and it was high time someone spilled the beans. There are lots of graduates and university students on the Steem Ghana Community. In this post I would like to express my views on what the government could do to help our current situation instead of just rubbing it in our faces and also suggest ways and means by which university graduates could help themselves survive this current predicament.
What Can the Government Do?
It is no secret that our universities nowadays run programs and syllabus that are outmoded and outdated. There are plenty of new technologies out there in the world but most of our universities in Ghana can't seem to catch up. I think it is critical that the government review these programs run in the universities and update them. Government should seek to make these programs more job creation oriented or vocational rather than employment oriented

The Government should give incentive packages to fresh graduates immediately after their national service to help them embark on their own path and follow their business ideas. A loan of at least 30,000 ghana cedis to each graduate who is able to provide a workeable business plan at very affordable interest rates. If this were done in Ghana, I think we wouldn't be facing all this problems we face today.
What Can Graduates Do To Help Themselves
There is no doubt that the unemployment rate in Ghana is very high and you'll find many people with degrees in the market places helping their mothers sell tinned tomatoes for a living. The situation is even worse for others. What can we do as fresh university graduates to help ourselves?
Graduates can band together their ideas and resources to create opportunities for themselves. Starting an enterprise alone can sometimes be somewhat an impossible task but comming together in groups could really help in eliminating this burden. But times are hard, one may ask how do you gather your own capital to start an enterprise?
One way is to keep creating original content on the Steemit Community not only to make money but to also learn ways of investing your capital on cryptos.
---
Ghana our motherland is calling upon us to make her great and strong. With effort, perseverance and commitment we can really emerge on top of the world. Thus, I call on all graduates to see this not as an obstacle but as an opportunity to grow yourselves into the great men and women who will lead Ghana in the next generation.
--
I would like to hear your views too, let's see how we can help each other...
Thanks for your time...