Hello Steemit friends. Running a bit late for my #caturday post but as the saying goes, "Better late than never." So here is the cat picture of the week from my FB.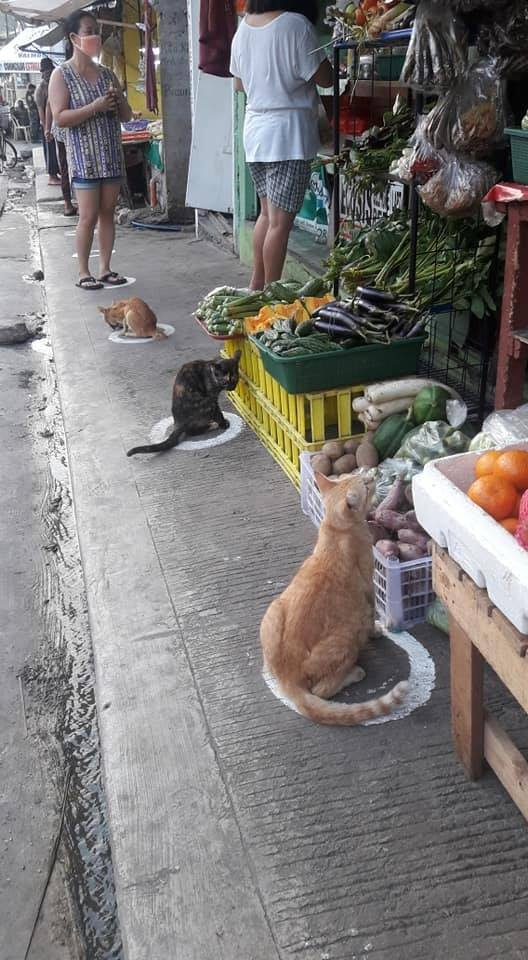 Source
This is an actual picture recently taken and wasn't choreographed or arranged. It seems that these cats just took their places in the circled spaces seemingly awaiting their turn to buy vegetables. This just shows that cats are the ultimate masters of quarantine and social distancing. Wouldn't you say so?
Here's another shot.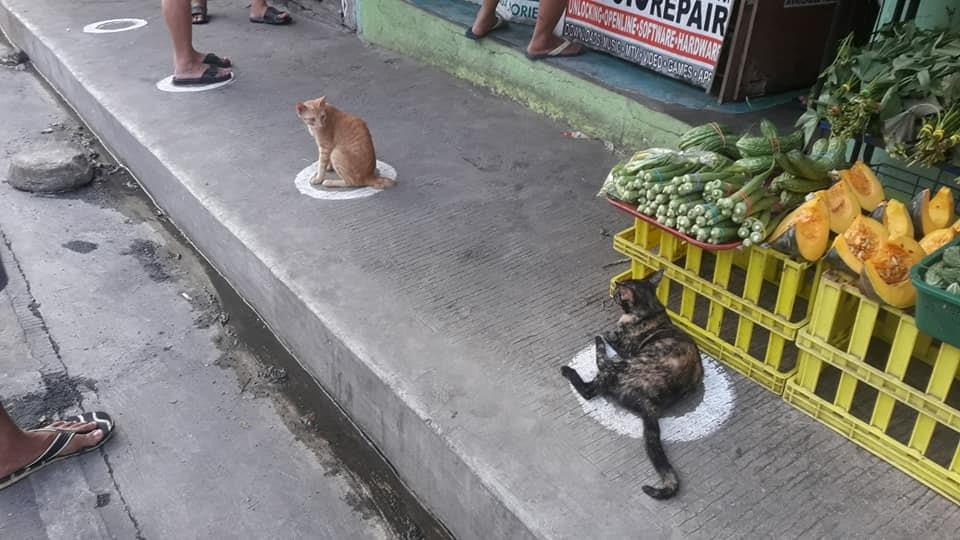 Source
Now if cats can do it, so can we hoomans. All for this post. Stay safe and be like cats in staying safe and healthy. Till next week. Have a blessed weekend!
(Pictures are not mine but shared in my FB page. The source is affixed for proper credits.)