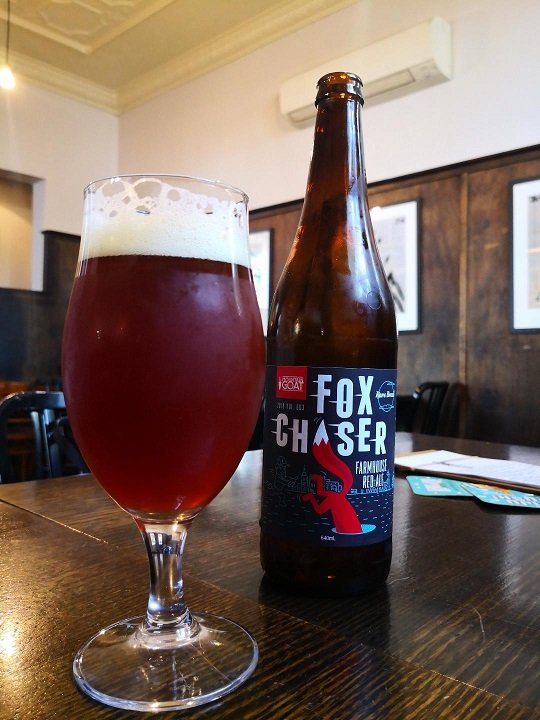 They were simpler times, that time at the start of the week when you could go to the local pub and have a couple of beers without fear of dying from the plague or what not. No we are avoiding mass gatherings (although I don't think that includes the local pub) and stocking up on beers to drink at home.
And maybe I should go seek out more bottle of this beer, because it's darn good.
It's from Mountain Goat who were one of the pioneers of the Australian Craft beer scene, formed 20 years ago, sold to Asahi about 3 years ago, but the backing of the beer giant doesn't seem to have stopped them from producing great beers, most of these great beers are in the Rare Breed Range and this one, called Fox Chaser is one of them
It's a farmhouse red ale with Pepperberries - Mountain goat being the premier (maybe only) brewery using pepperberries so this is very exciting.
The beer has a strong smell, Sweetness and pepper berries on the nose.
The taste is dominated by the pepperberries as well. So what does a pepperberry taste like - it's hard to explain, but it's sort of fruity, sweet and tart at the same time which really shouldn't be possible, but then also smokey
It's a very interesting brew, it's malty and robust, but at the same time the pepper berries give it a nice lightness with hoppy bitterness - not very farmhousey in the sense that the yeast doesn't dominate, but it is a great little beer.
So that story wasn't great but at least it makes more sense that the weird story on the label of the beer: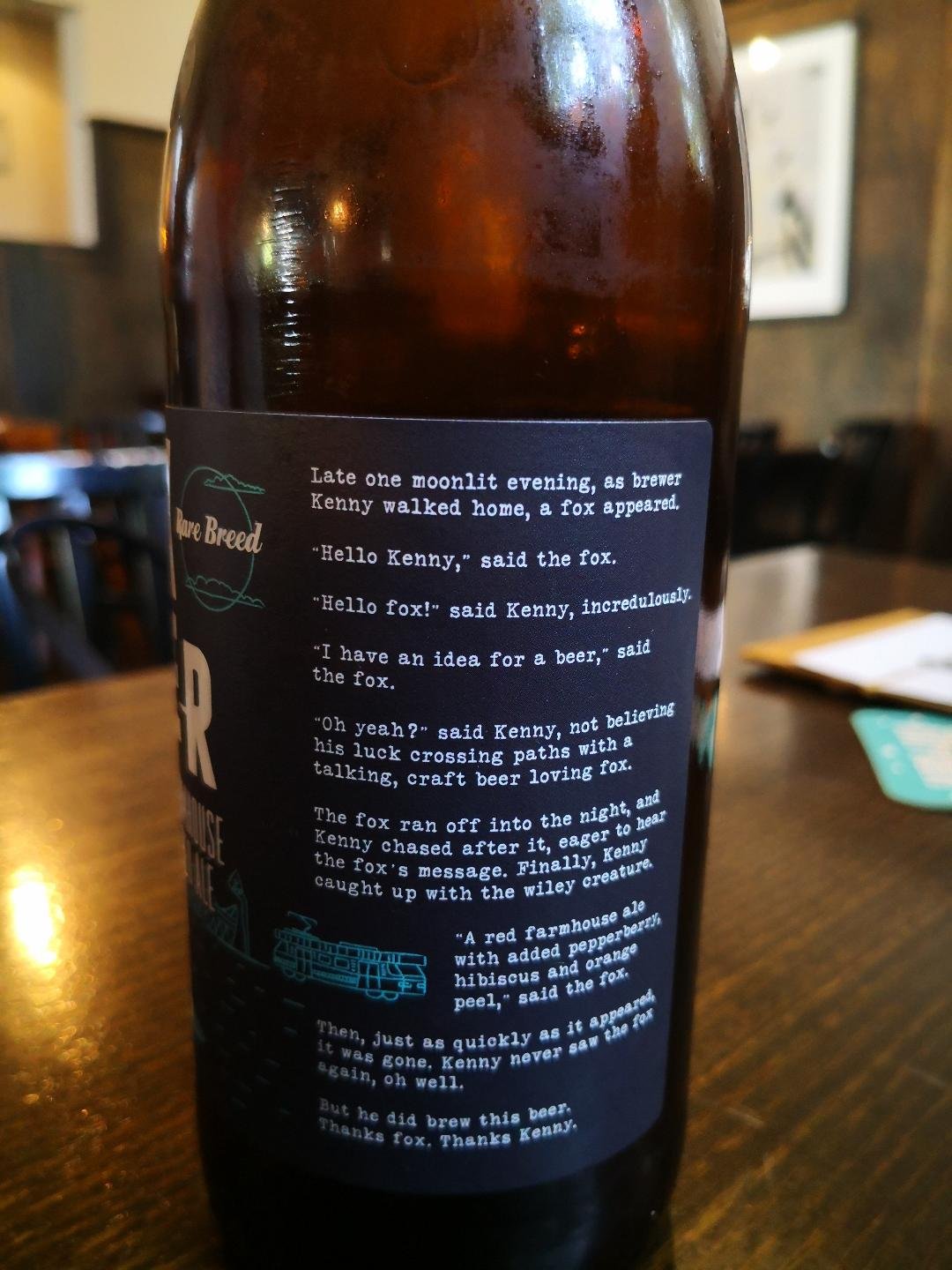 So if you are in Australia go buy some - it should be relatively easy to find - if you aren't in Australia - well you have to trust me that this beer is good and go drink something else, and when you do drink something else tell us about it in the BEER community using the hashtag #beersaturday and you could win STEEM or BEER - detail here: https://steemit.com/hive-187719/@detlev/beersaturday-week-144
In these time of global panic, find and beer and relax, chances are with a little bit of common sense, elbow bumping and social distancing we will all be fine.