Hello Steemit
The last few months we have manage to lauch a new community for the art lovers and future nft lovers. Due to work we are lacking behind in posting this post for application.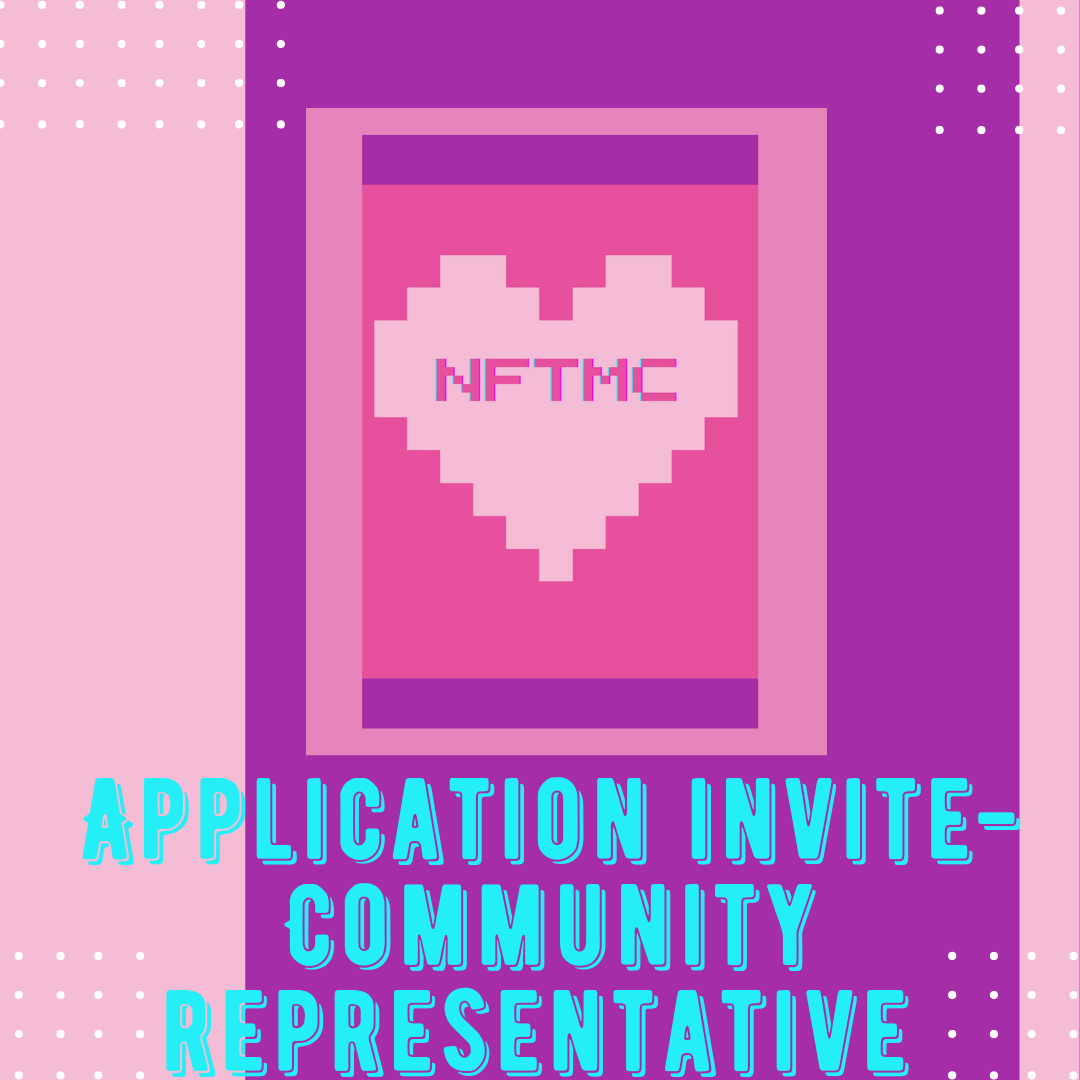 The idea for the community representative, will try to help in doing a nice job in supporting people from their respective community and will be guiding them well cross the platform and community.
We are now looking forward to expand the network of our community by introducing Community Representatives.
What do Community Representatives do ?


The main role of a Community Representative is to support and guide Steemians in their community.Welcoming new member, bringing new member to the community and introduce them to the community.
Keep and eye on plagiarism or any abuse. Giving technical guidance etc.
Application invited


We are inviting expressions of interest from anyone who thinks they may be suitable to become Community Representatives.
Requirements
A community representative should be active on more then 3 months.

You must be a regular poster and contributor on the platform and community.

Minimum 500 S.P and reputation above 60, and not powering down to be considered.if you are active users, s.p and reputation will be considered as null.

If you are already mod, community manager or community representative or any other post. Point number 3 don't apply.
Just reply below this post with title
"Application - XYZ Country"
In the reply you should include…
a brief summary of your history on Steem details of any communities you are involved in, and any contests or other activities you organize why you think you would make a good Community Representative. Any other things you like to add.
Last date when all post are filled.
It will be helpful if you get more people involve and share this post and upvote will be helpful.
We will review all applications, and will announce the new Community Representatives.
Community Representative list :
German,
Indonasia,
Venezuela,
Russian,
Africa,
Ghana,
Bangladesh,
Argentina,
Sri Lanka,
Cameroon,
Turkey,
Pakistan,
India,
Italy,
Nigeria,
Malaysia,
Japan,
Ukraine,
U.K,
Korea,
If we miss out some countries you can just apply and we will review your application.
The Community Representative have played an important role in the growth of the Steem and many Community over the past year.
After successful completion of this application process we will invite application for the post of moderator.
We are looking forward to seeing who comes forward to join the team.
Thank you
Team NFTMC

Thank you for your support and believing in nftmc. Request you to invite all your friends and family. let's grow this community. 🙏
Social Media Connect:
Twitter: https://twitter.com/NFTMC3
Discord : https://discord.gg/5P57gwYYcT