Hello beautiful ladies!
How are you all? I hope everyone is going great and are safe in their houses. Today is another day and I am back with another recipe . This recipe is going to be a bit different from usual fritters recipes. Today I will make pasta fritters which are very spicy and soft and specially kids love to eat them.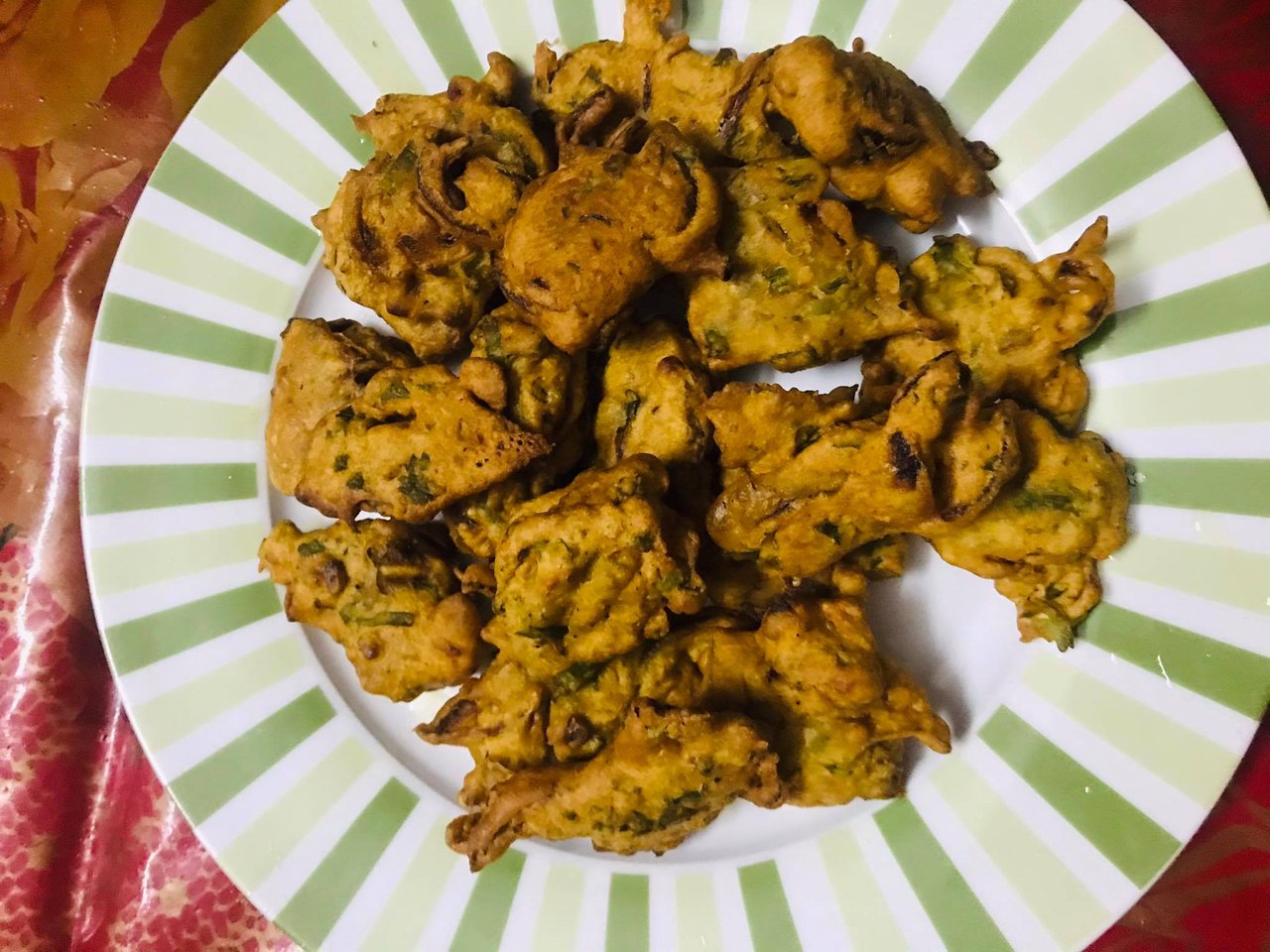 INGREDIENTS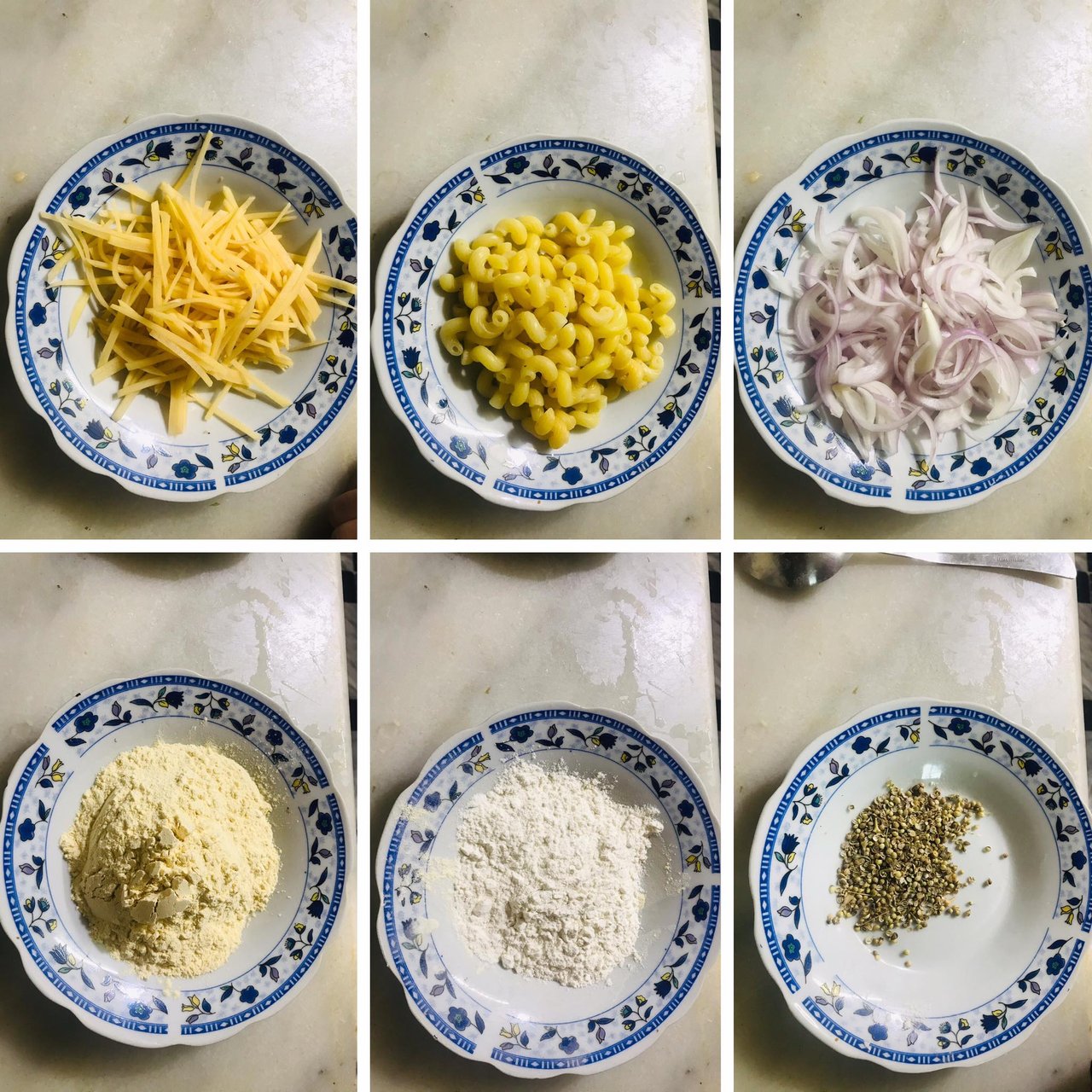 Potato
Pasta
Onions
Dry Coriander
Coriander leaves
All purpose flour
gram flour
Red chilli
---
---
PROCEDURE
---
---
STEP #1
Take a clean empty bowl and add one cup of boil pasta and add it to the bowl and add vermicelli sized potatoes one whole cup almost 2 small potatoes and one full cup of chopped onions (one medium sized) in the bowl and give it a good mix together.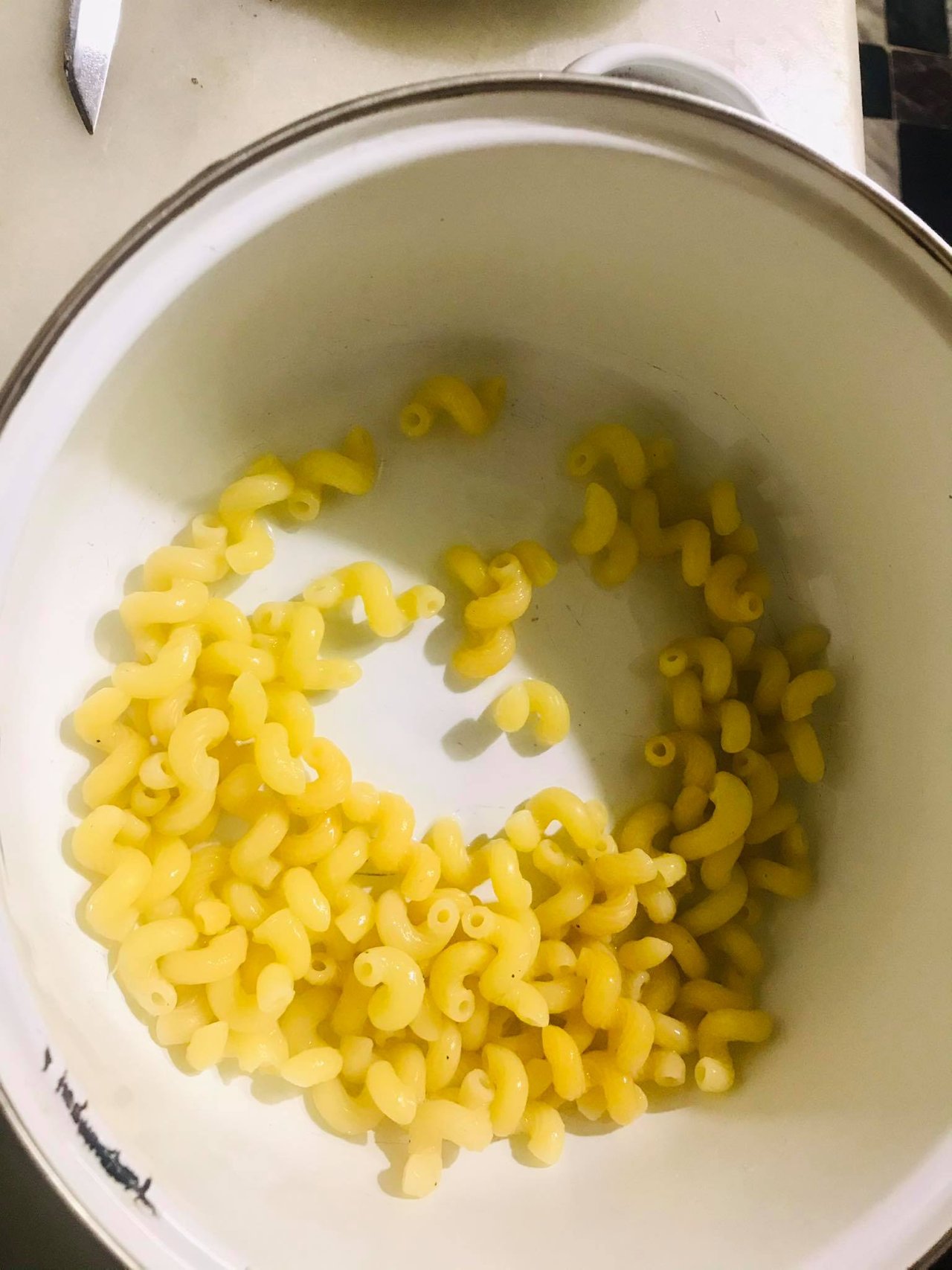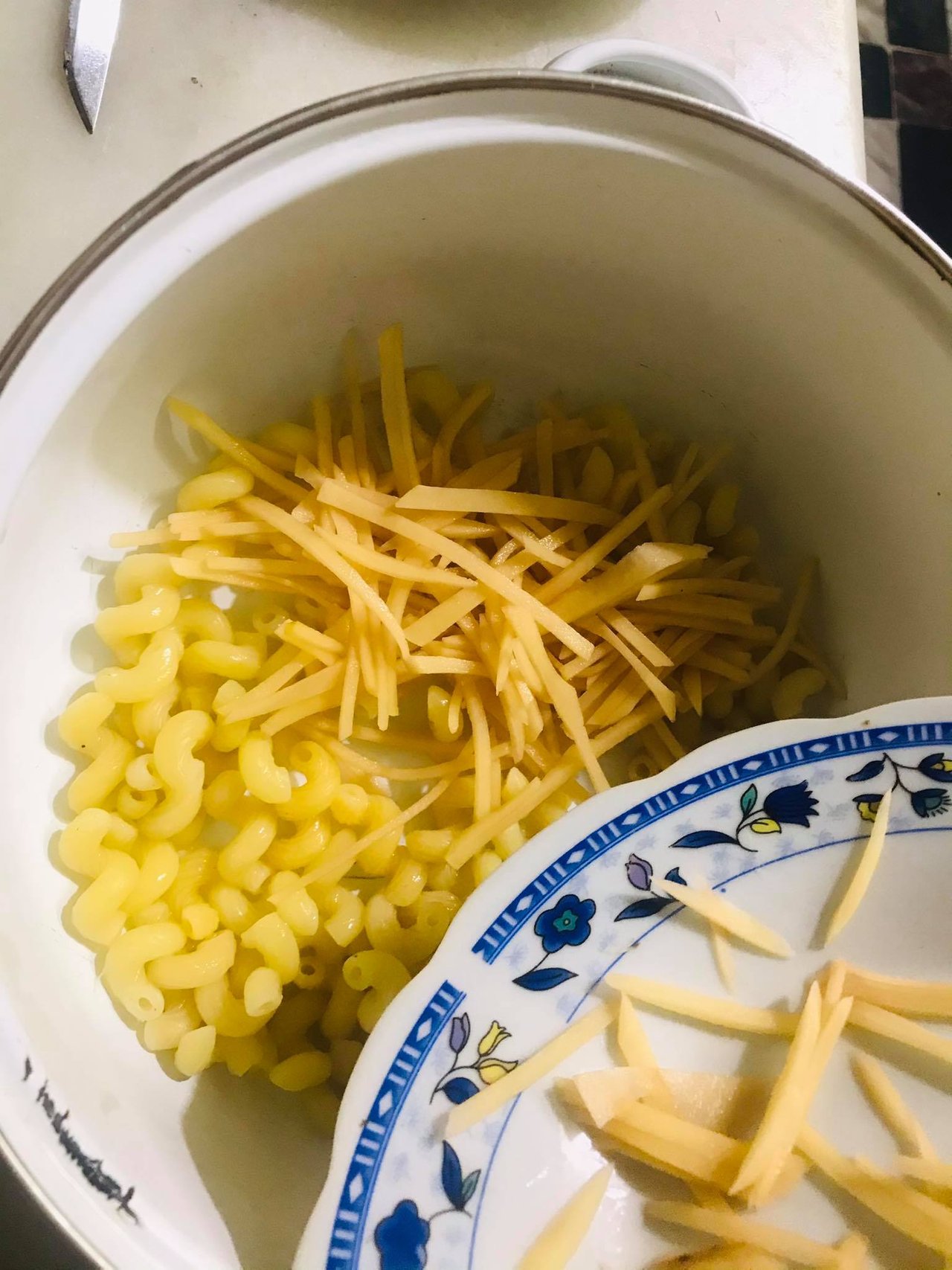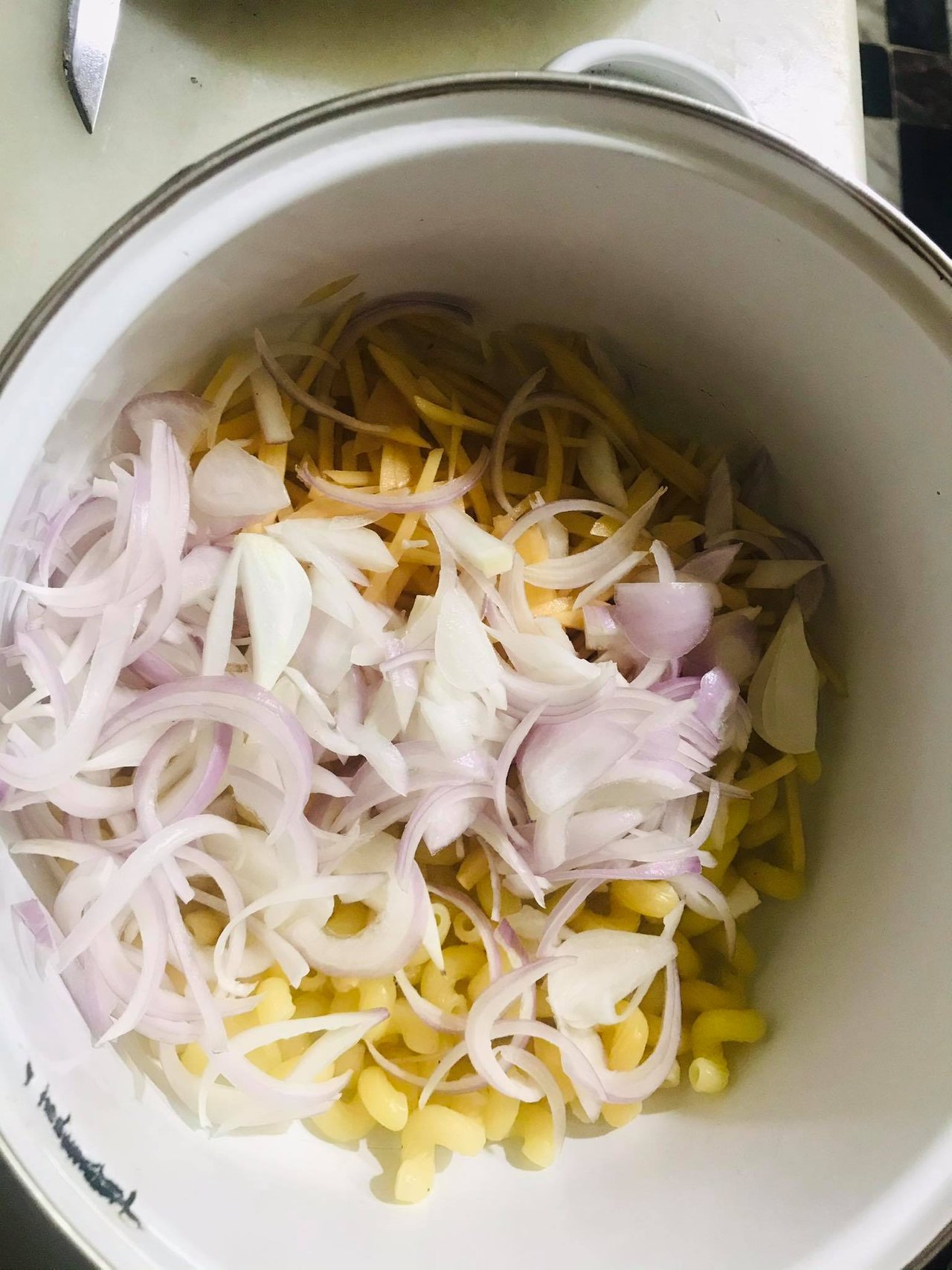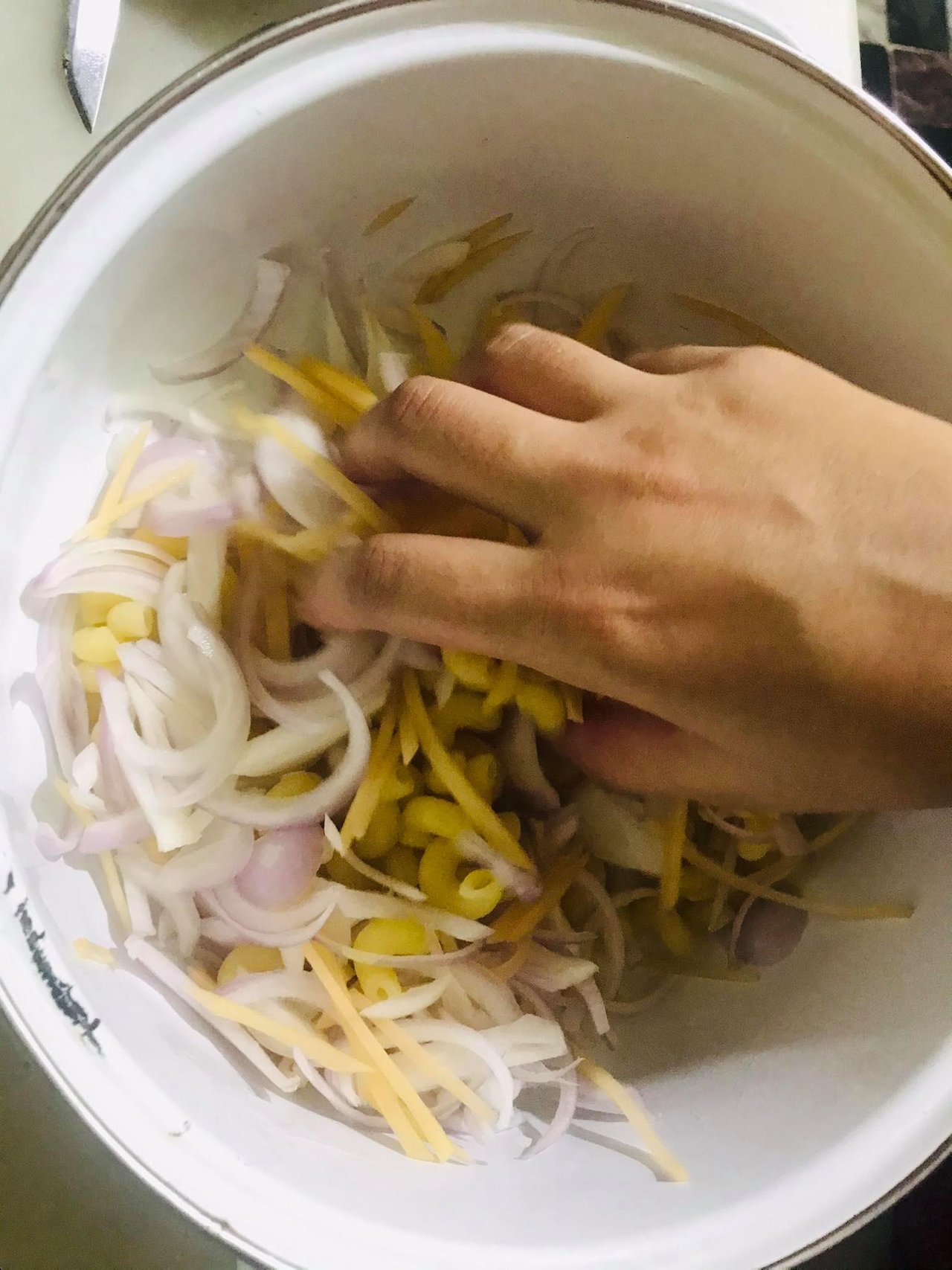 STEP #2
Take two green chilies and chopped them and add them to the bowl along with one cup of gram flour and 1/4 cup of all purpose flour. Give it a quick mix.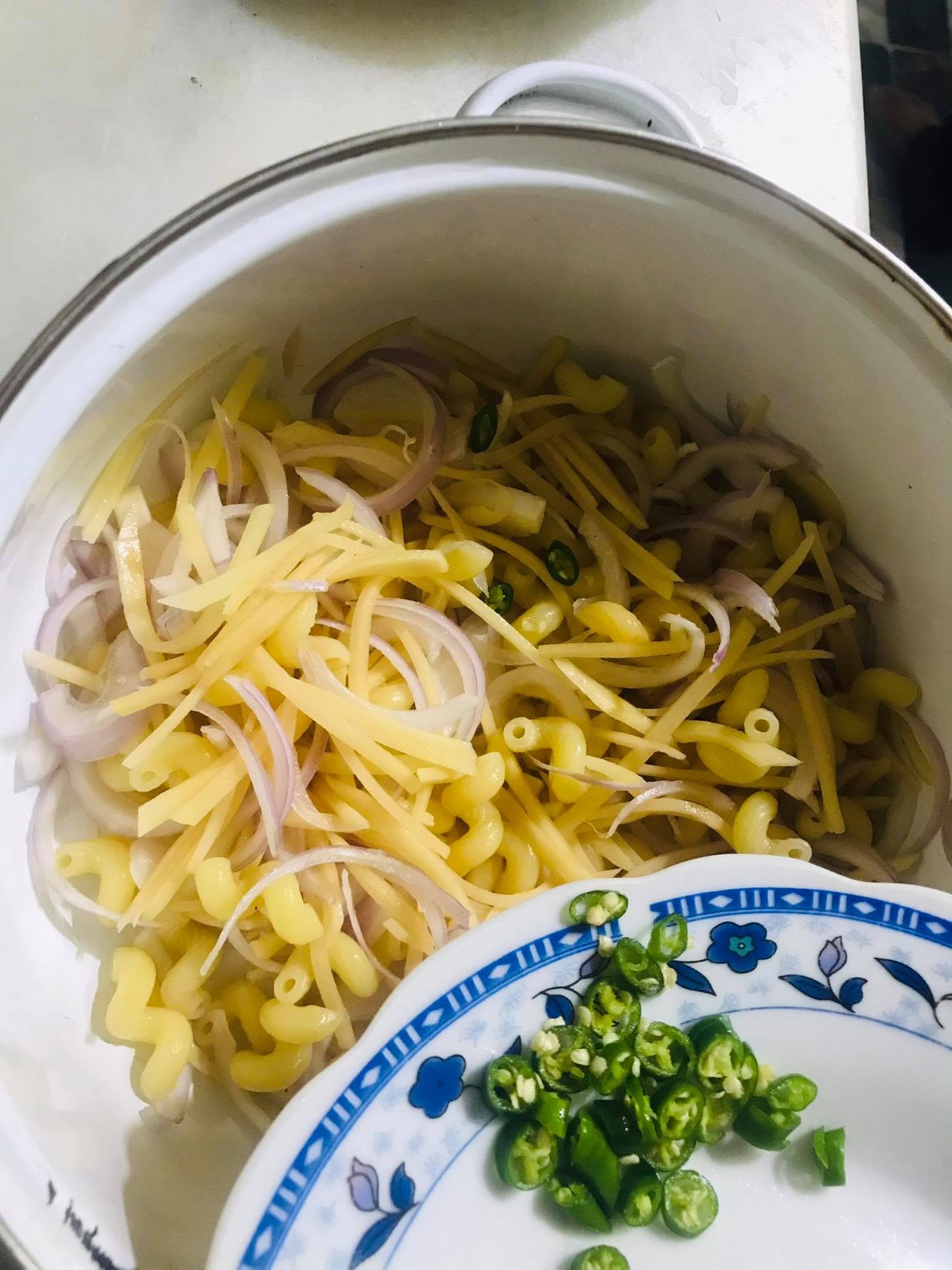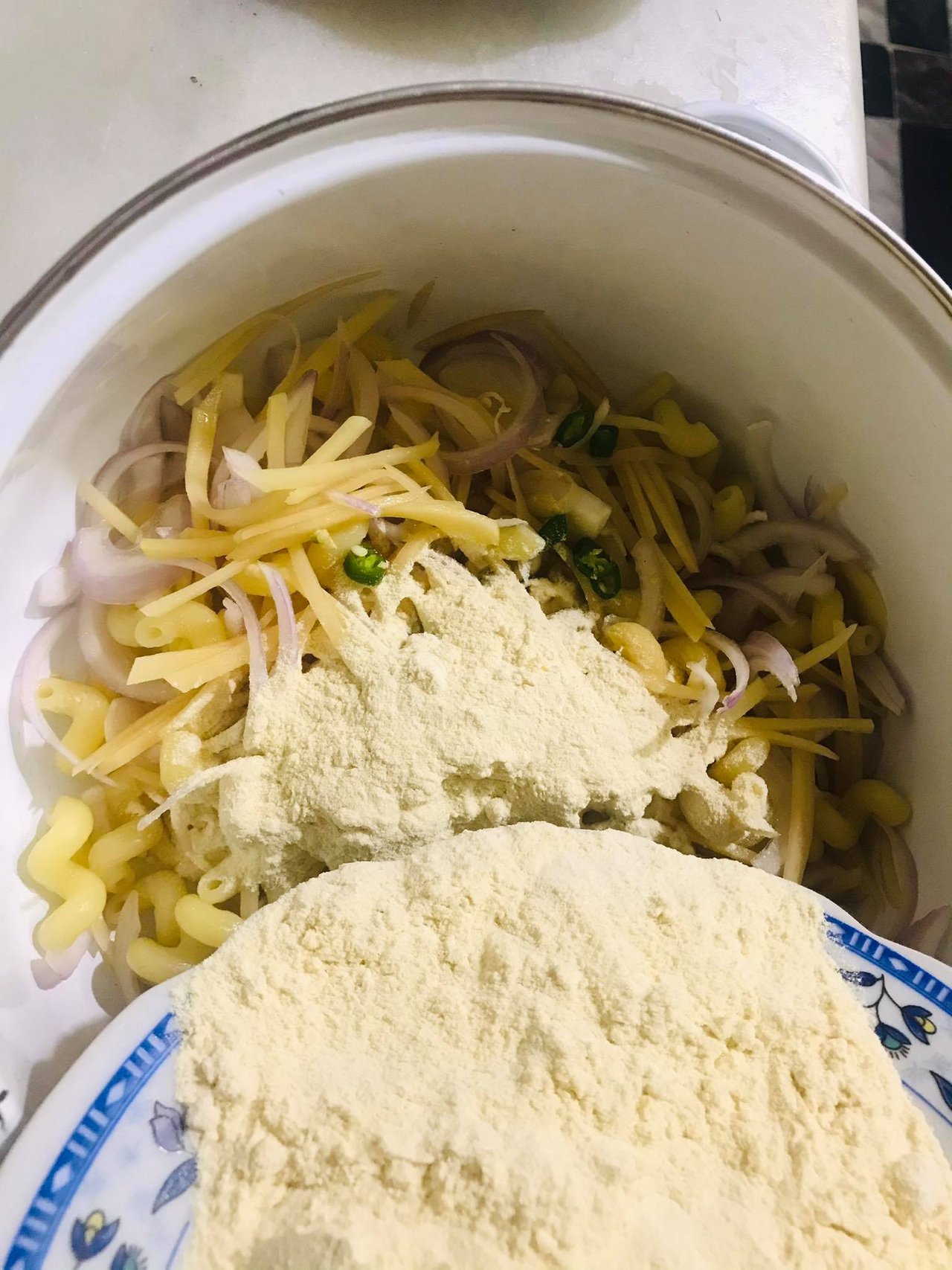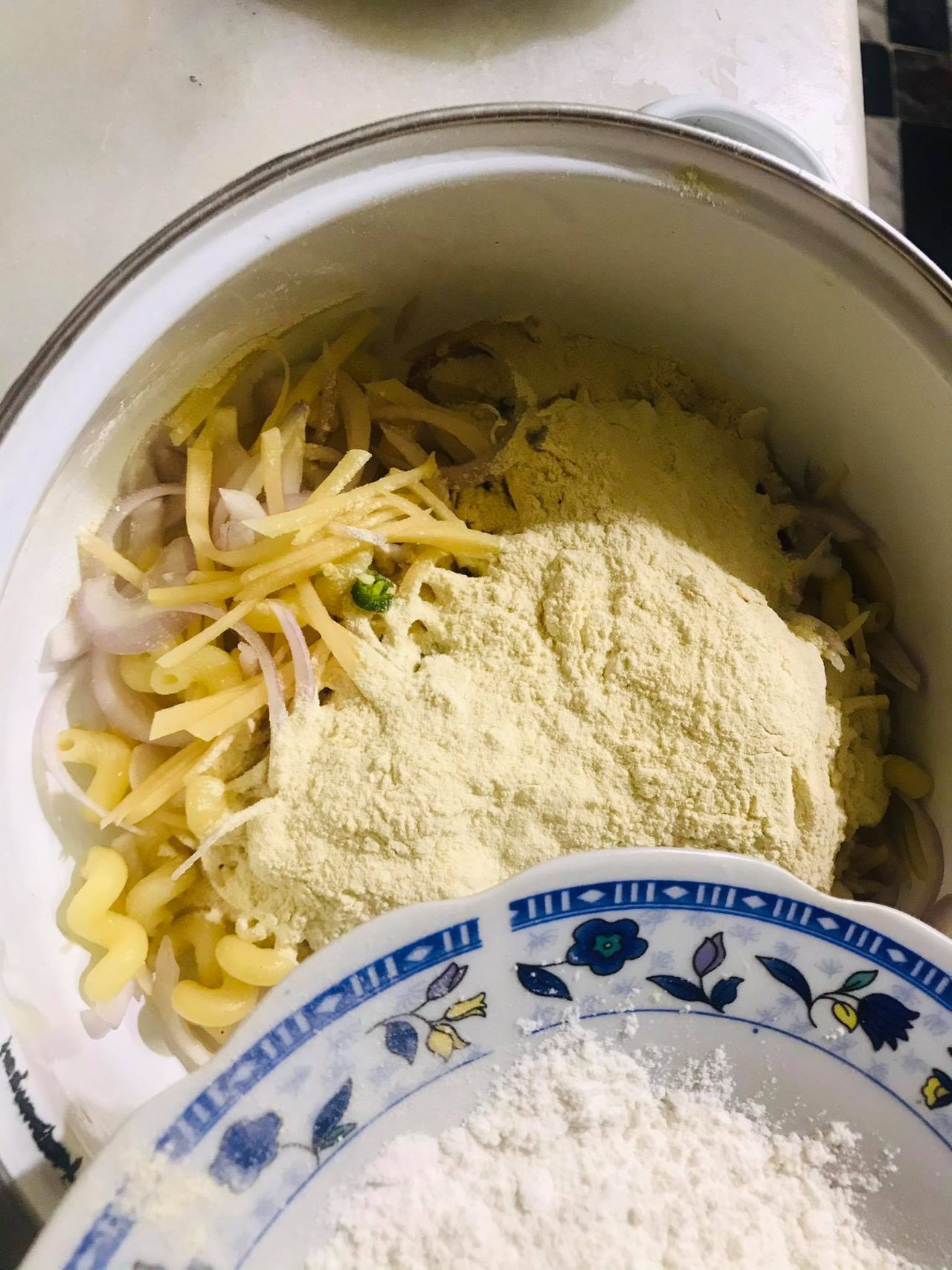 STEP #3 (Add spices)
Now its time to make our fritters more spicy so here we will add 1 table spoon of red chilli and dry coriander. and will add salt in the end to taste, you can change the quantity according to your need.Red chilies are not mandatory and you can add it or increase decrease it quantity according to your taste.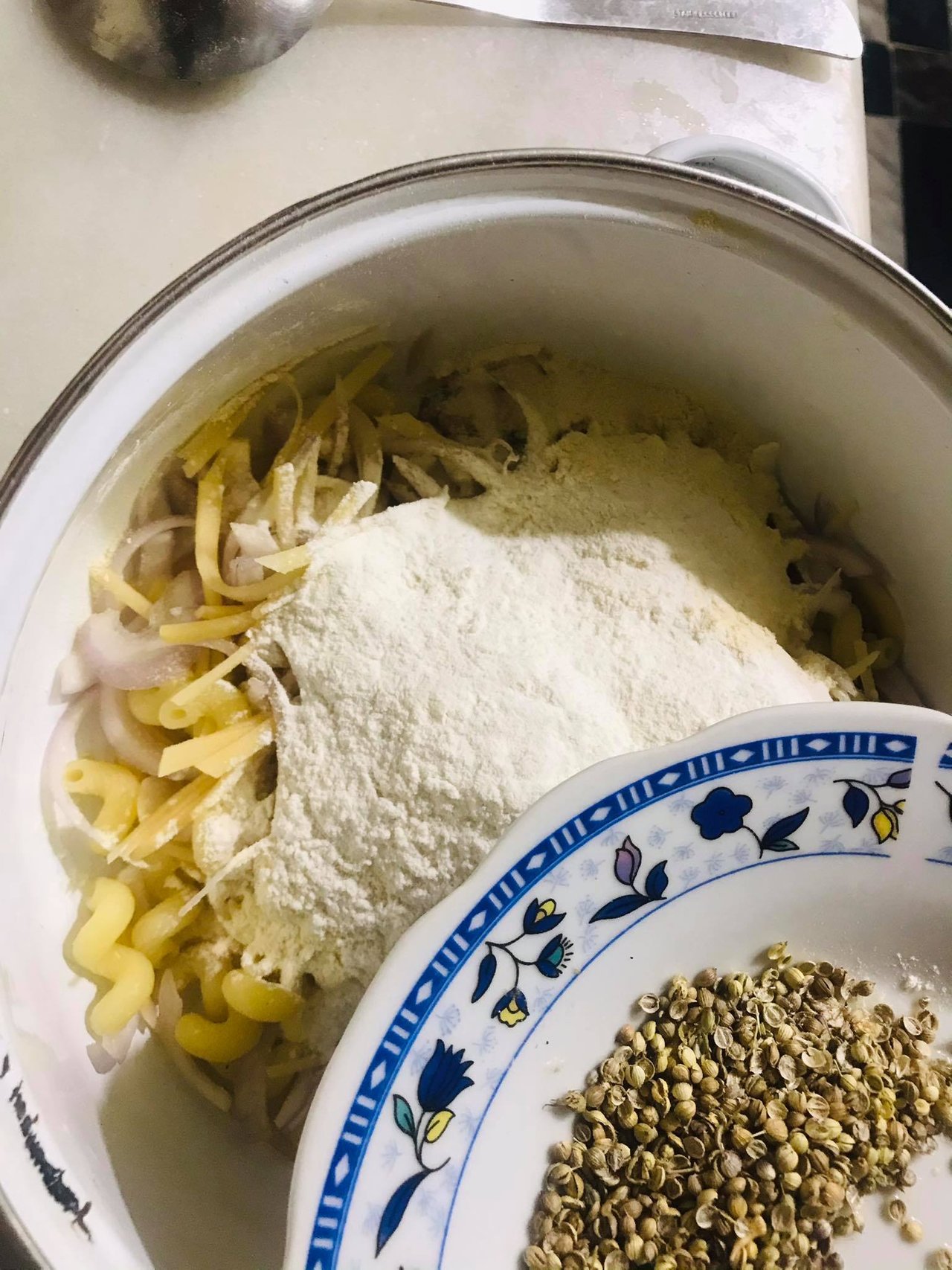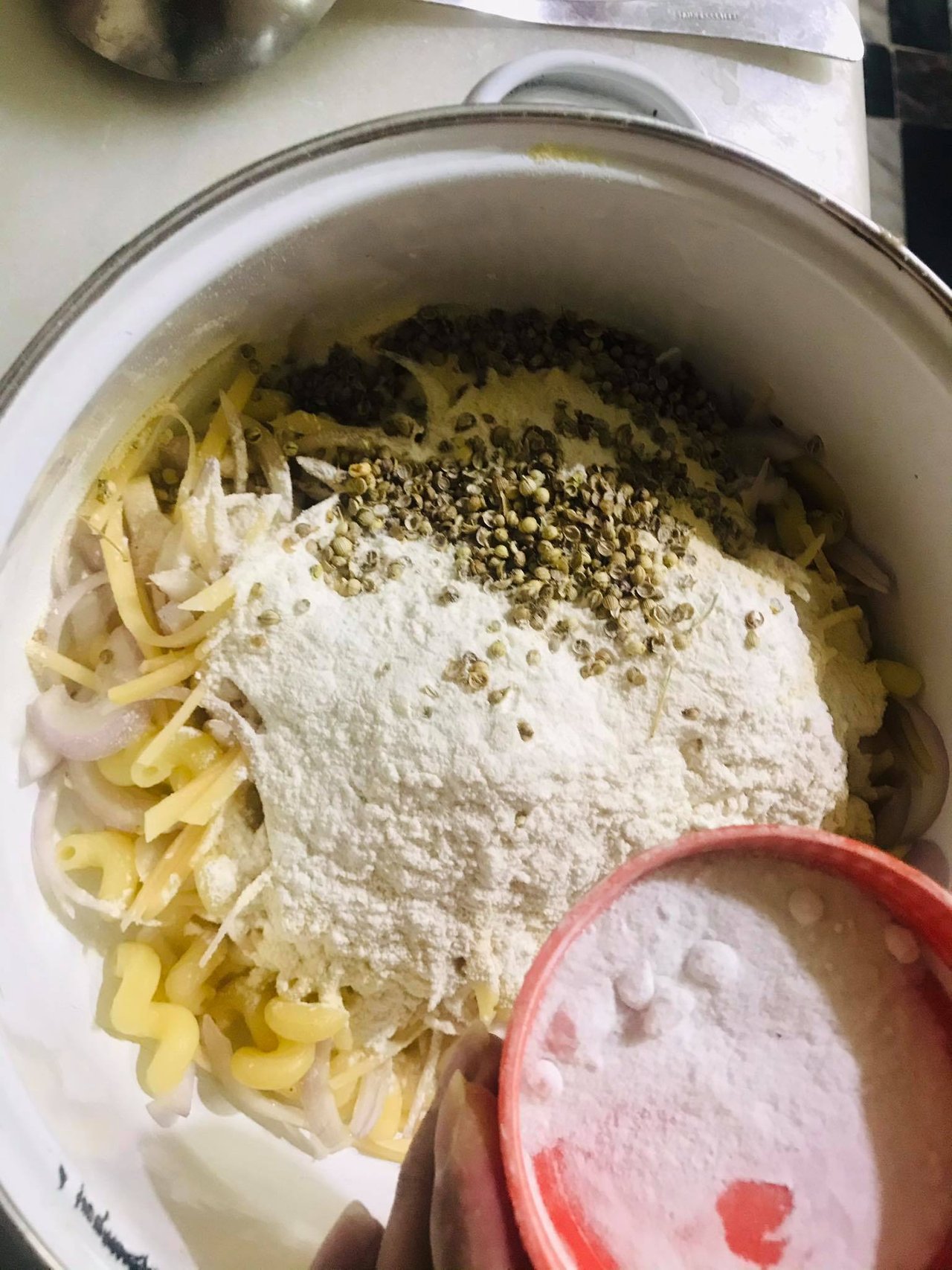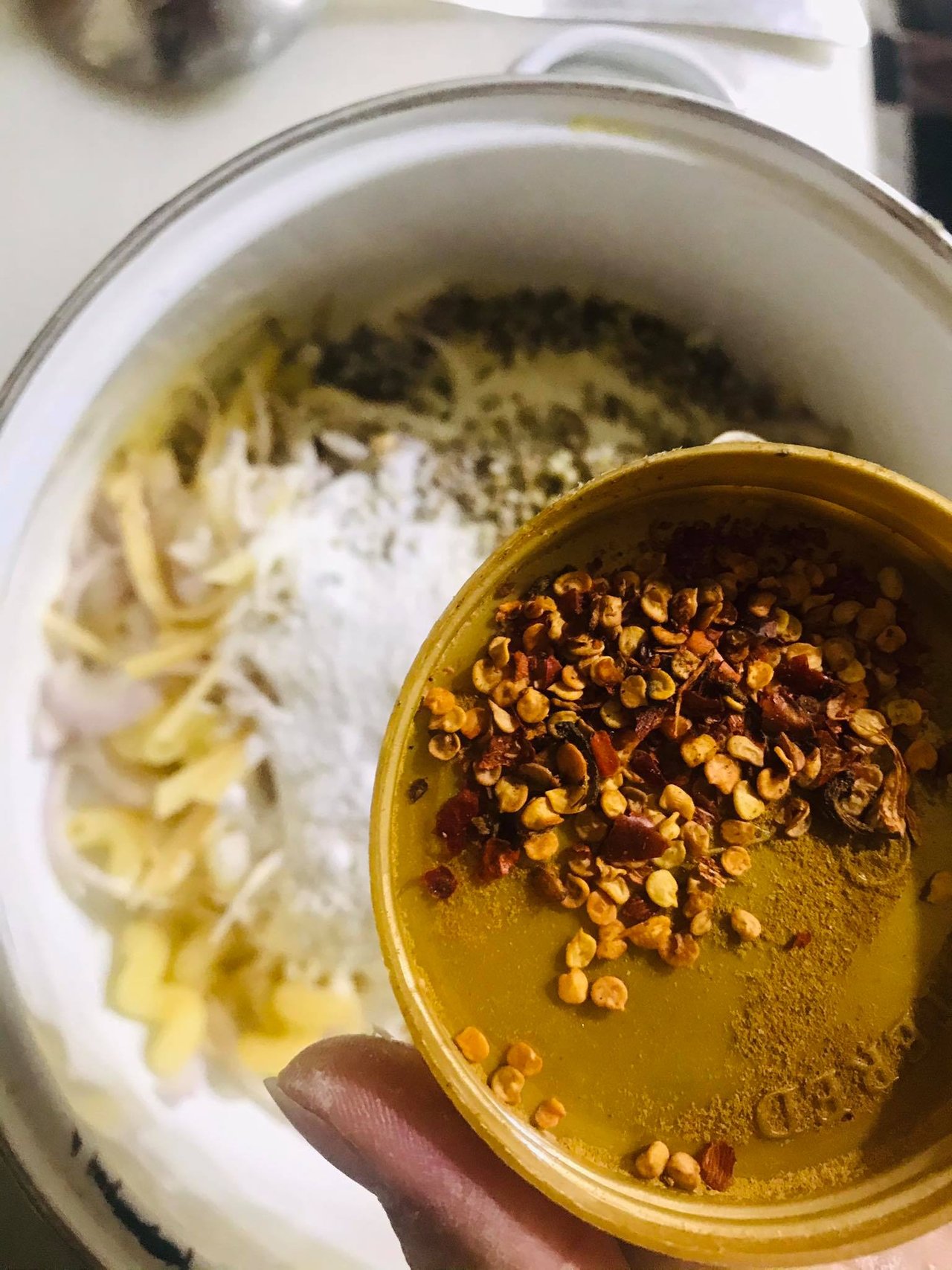 STEP #4(Add water)
Now all the ingredients are completed and mixed well we will take one cup of water and will add it gradually and will keep on mixing it, I will prefer to mix it with your hands so it will be mixed completely. And fritters mixture is ready.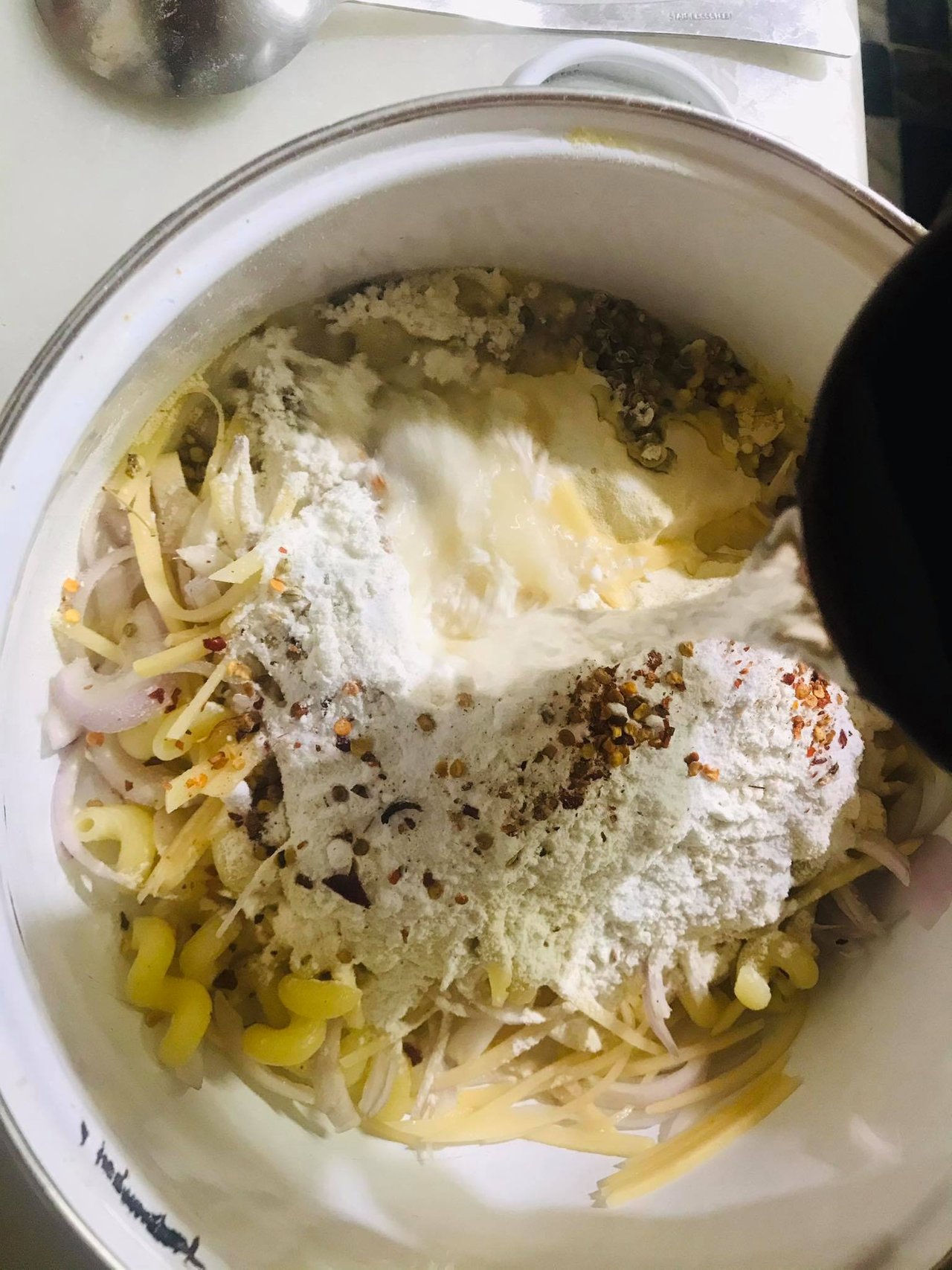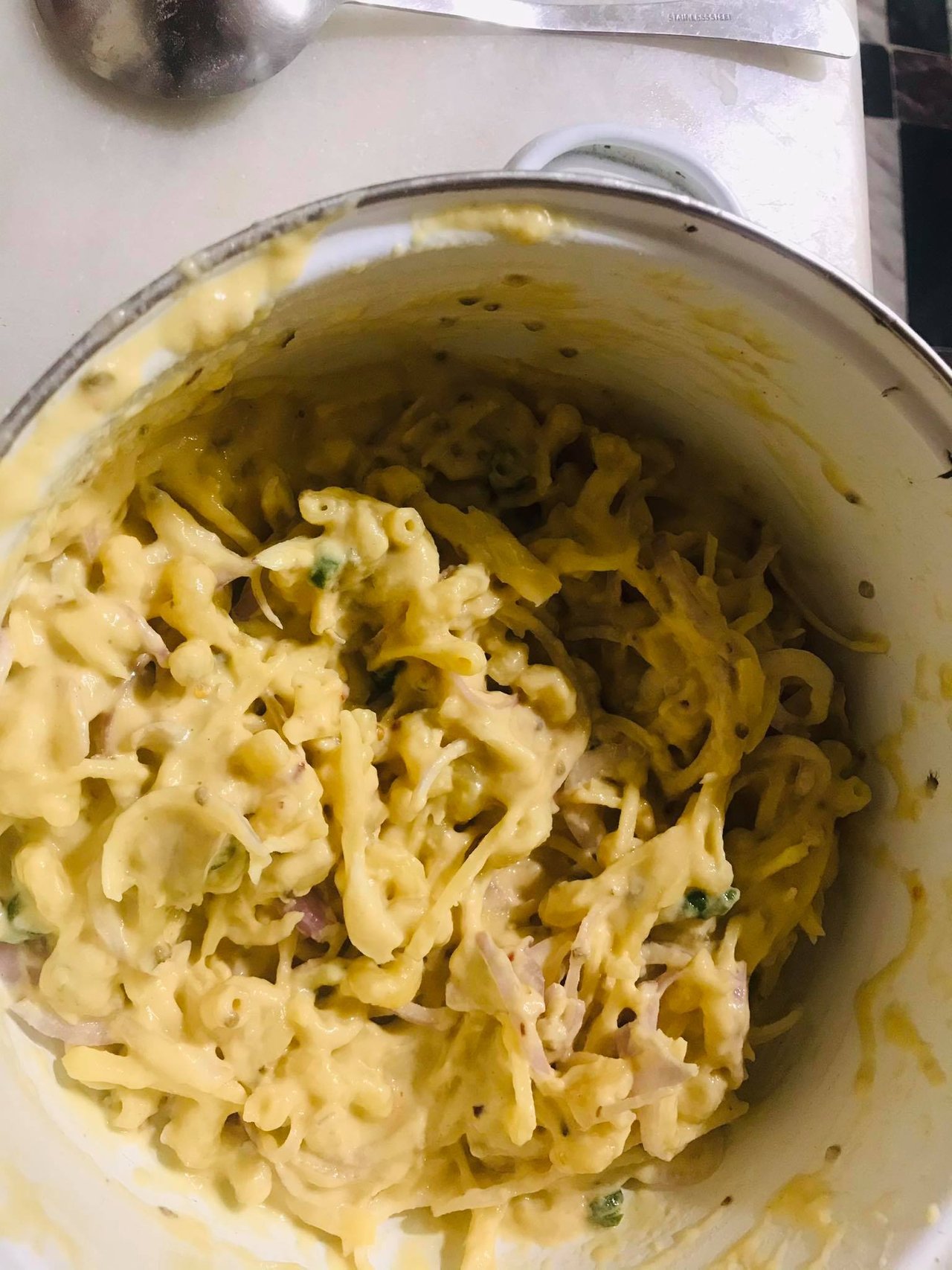 STEP #5 (Frying)
Now we will take the mixture and keep its quantity to one table spoon and than we will take some oil in a the fry pan and will add the mixture to it with the help of a spoon and will fry it on medium low flame on both sides until dark brown.
Tasty and crispy Pasta fritters are ready to serve your family and enjoy!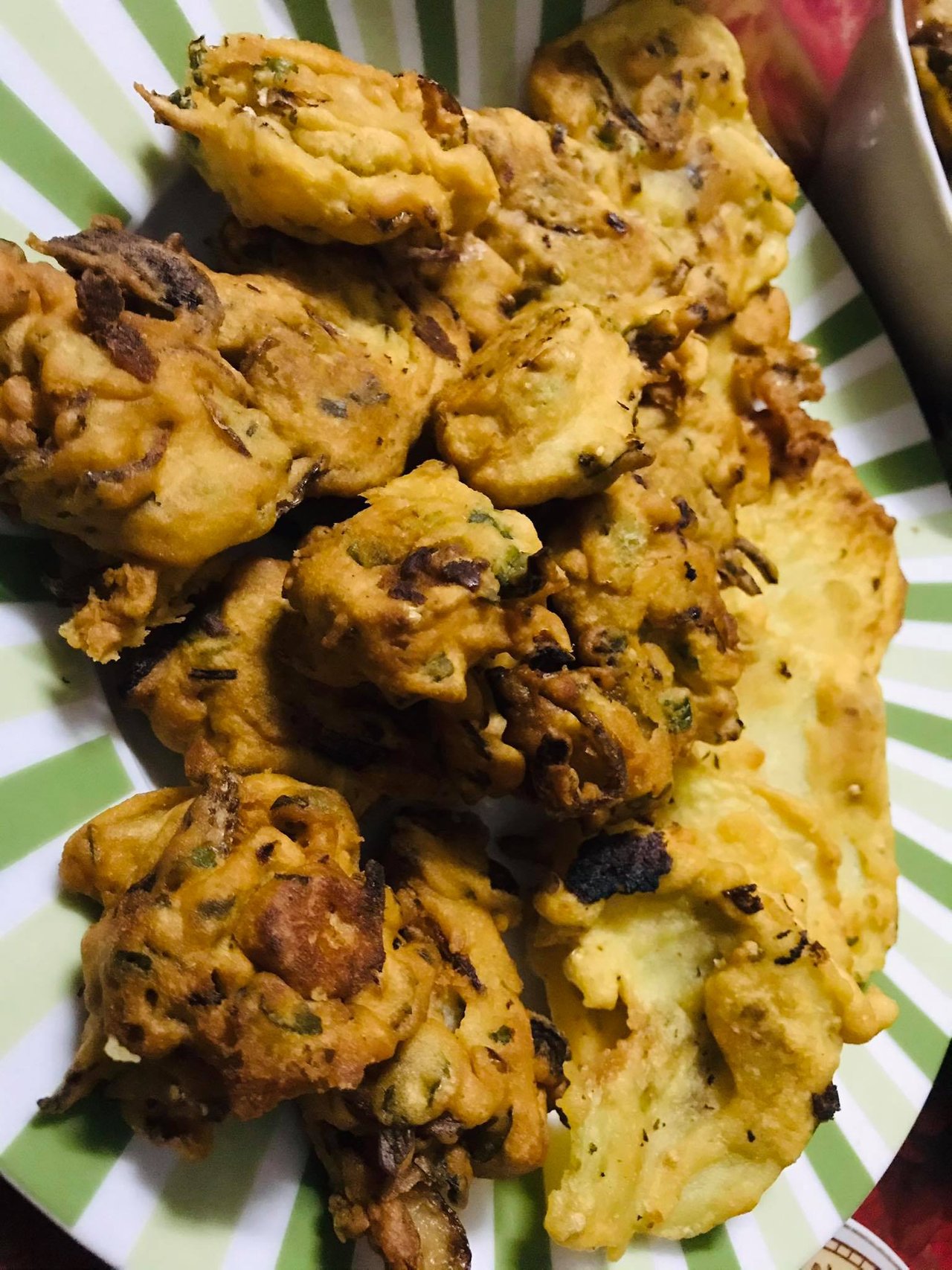 ---
All the photos are my own and are clicked by my mobile Iphone 7plus.
---
SPECIAL MENTIONS TO  @sevim038 AND @steemwomensclub  FOR THEIR SUPPORT. 🌻