Assalaamualaikum, good morning all greatly women's wherever you are.I will tell you the activities that I do. It starts when I wake up at a 4 am. Then I take a bath in the morning. Aftert that I did a morning prayers.Then I was continued to reading 1 Juz of the Qur'an. Only then did I starts cooking for my husband's lunch. Today's I'm cooking tamarind vegetables,balado tofu and green Chili squid.
At 6.00 o'clok my cooking activities are finished. I have also prepared provisions for my husband's. At home,everyday I always pray for him safety while the driving. After my husband left from the house, I went to the store. I am going to buy vegetables and the seasoning too. I went to the store with my youngest son. His name is Rifal. After all my shopping is completely,and of course that includes the snacks of Dede Rifal, we are going home.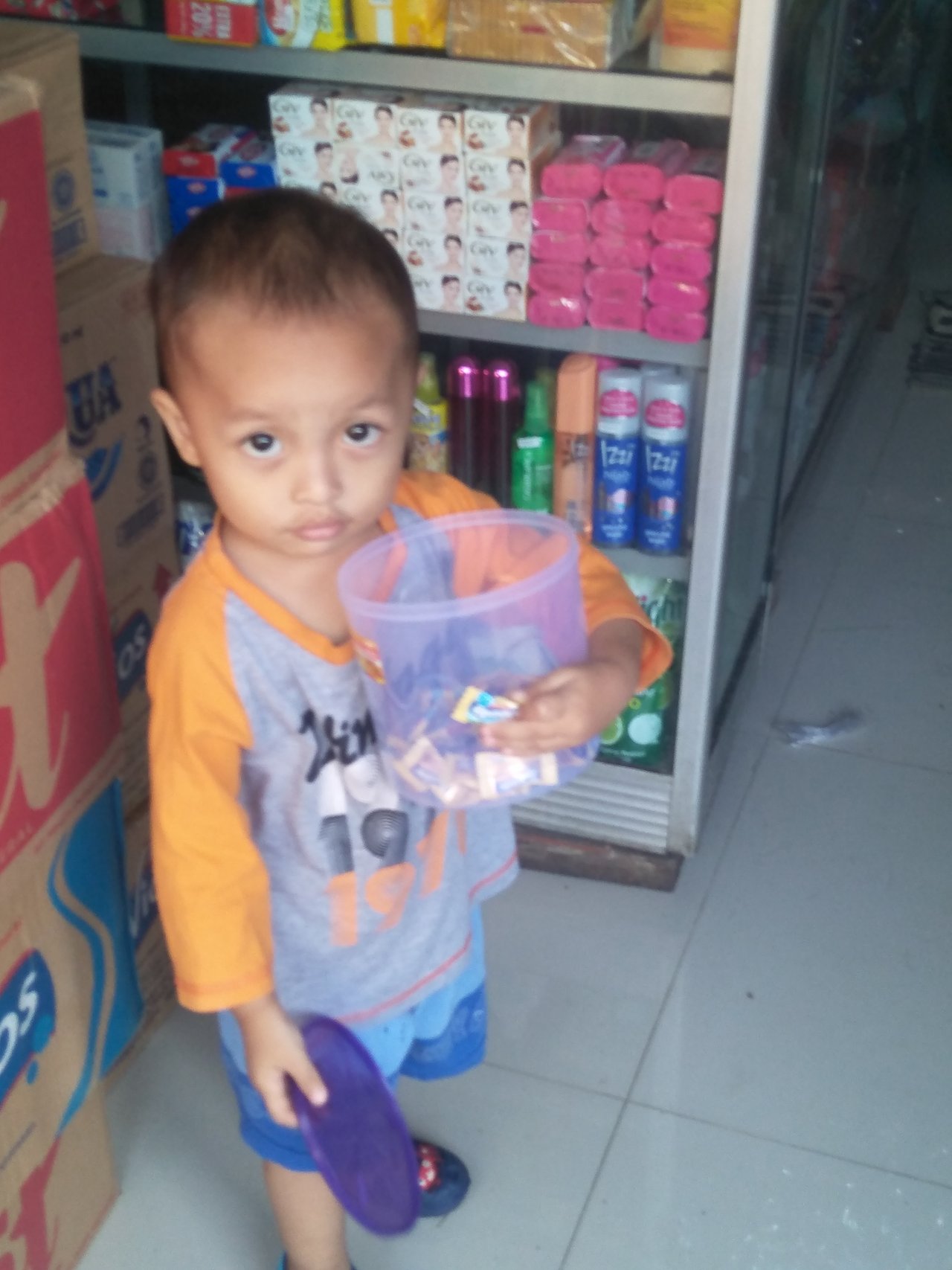 When Dede Rifal Choose the snacks
When I got home, I put my groceries to the fridge. Than I have accompanied my 3 rd grade elementary school child to study online. Today she learned about traffic signs and also about line diagrams of matematika lessons.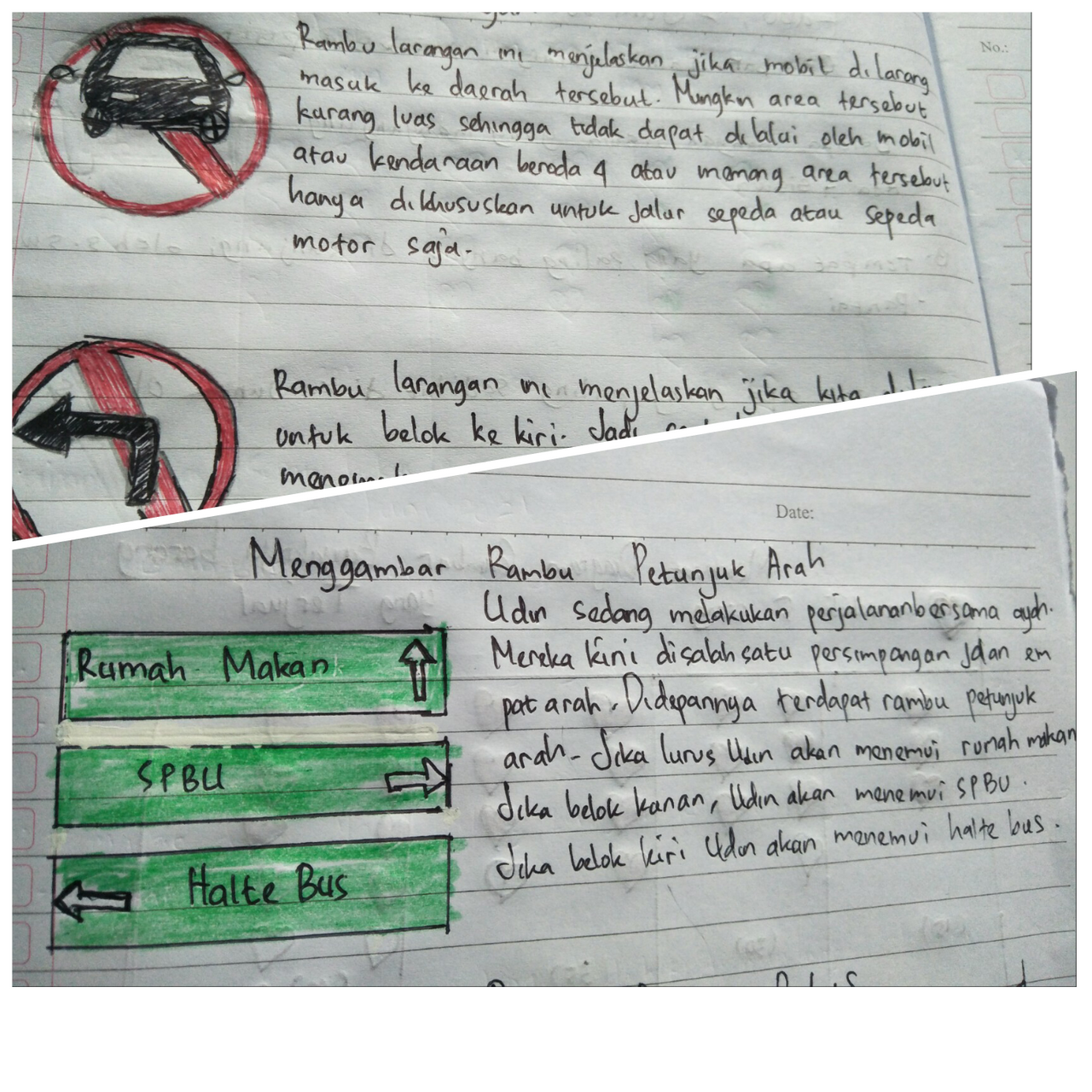 While her sisters in grade 6, has been finished the process of teaching and learning activities. But still have to fill out the attendance list every day. She is just waiting for his graduation announcement and getting ready to go middle of the schools. While his Sisters was studying, dede Rifal was busy playing drums while eating snacks . At 11 .00 am,finally all the children 's tasks has been completed.
At 12 o'clock , we have lunch together. After that, we are doing to the dzuhur prayers together. After were prayers,I took dede Rifal to the bedroom for a nap. Maybe because he was tired of playing,he feels a sleep quickly. When dede Rifal sleep,I rushed to dry out of the clothes. After that, I rest .
At 15.00 The call to prayer Asr resounding. I immediately took a bath in the afternoon, and performance of ablation. Then performed in the Asr prayer. After praying,I'm getting ready to go to TPA teaching. I teach the Quran until 16.30 pm.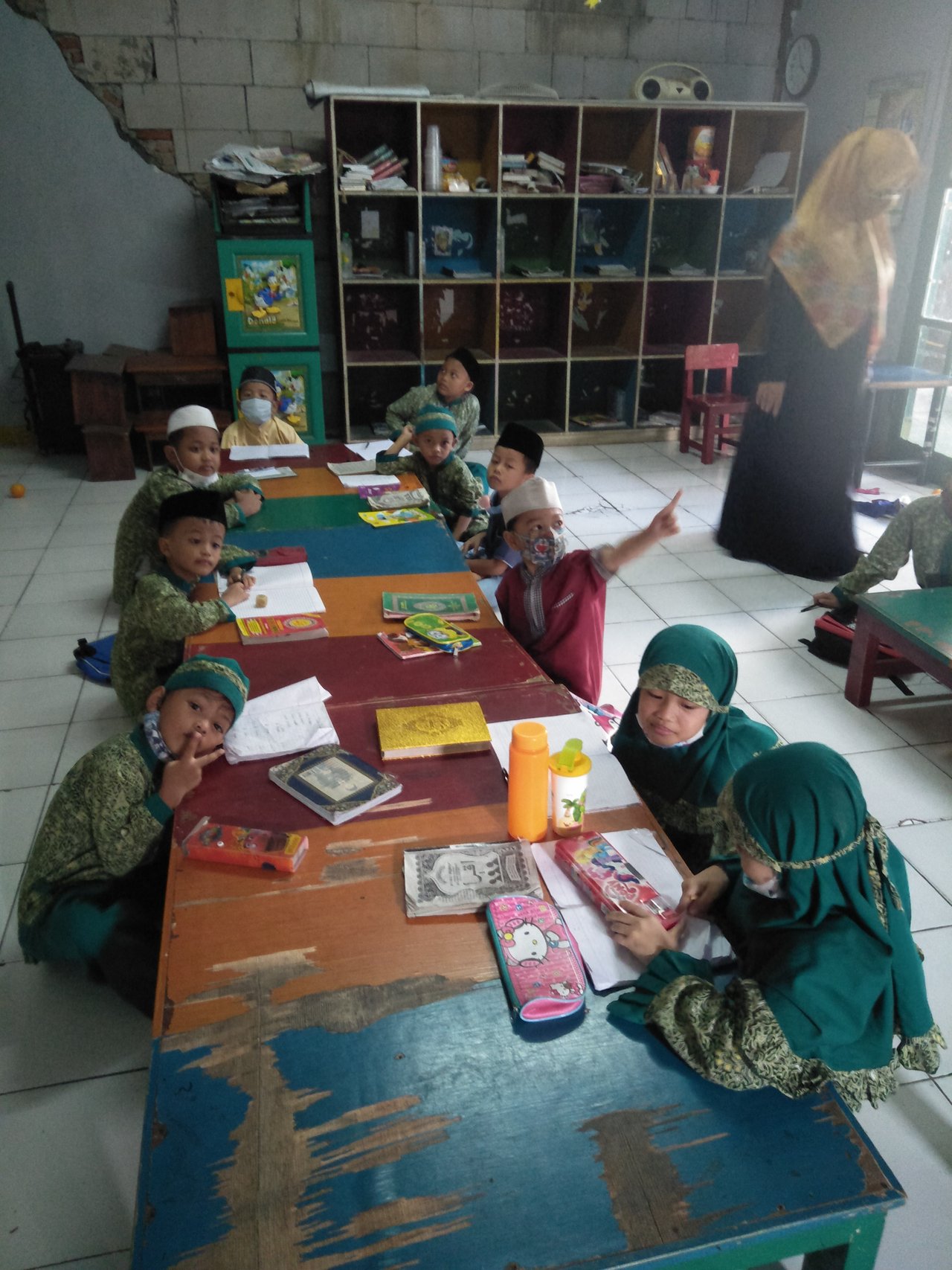 While in the TPA
After that, I returned to the house. When I got home I have to rested while feeding dede Rifal. Then I relaxed for a while . While his sisters,eat burgers and spaghetti sauce together. While waiting for the sunset time.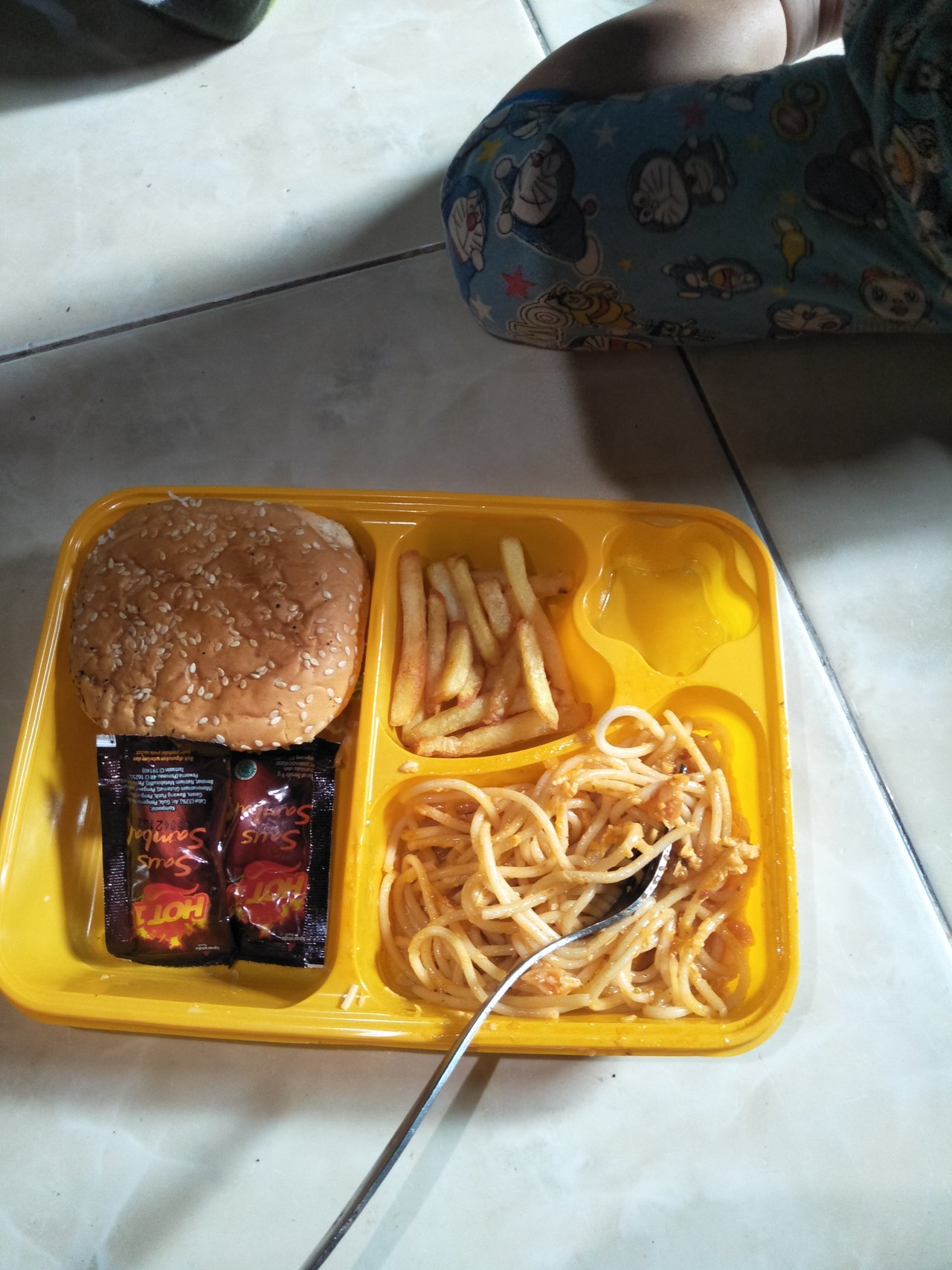 At 18 pm,Maghreb call to prayer resounds. I immediately performed on maghreb prayer. After Maghreb prayer, I get ready for teaching the Quran in my house. Before reading the Quran we studied at the Arabic.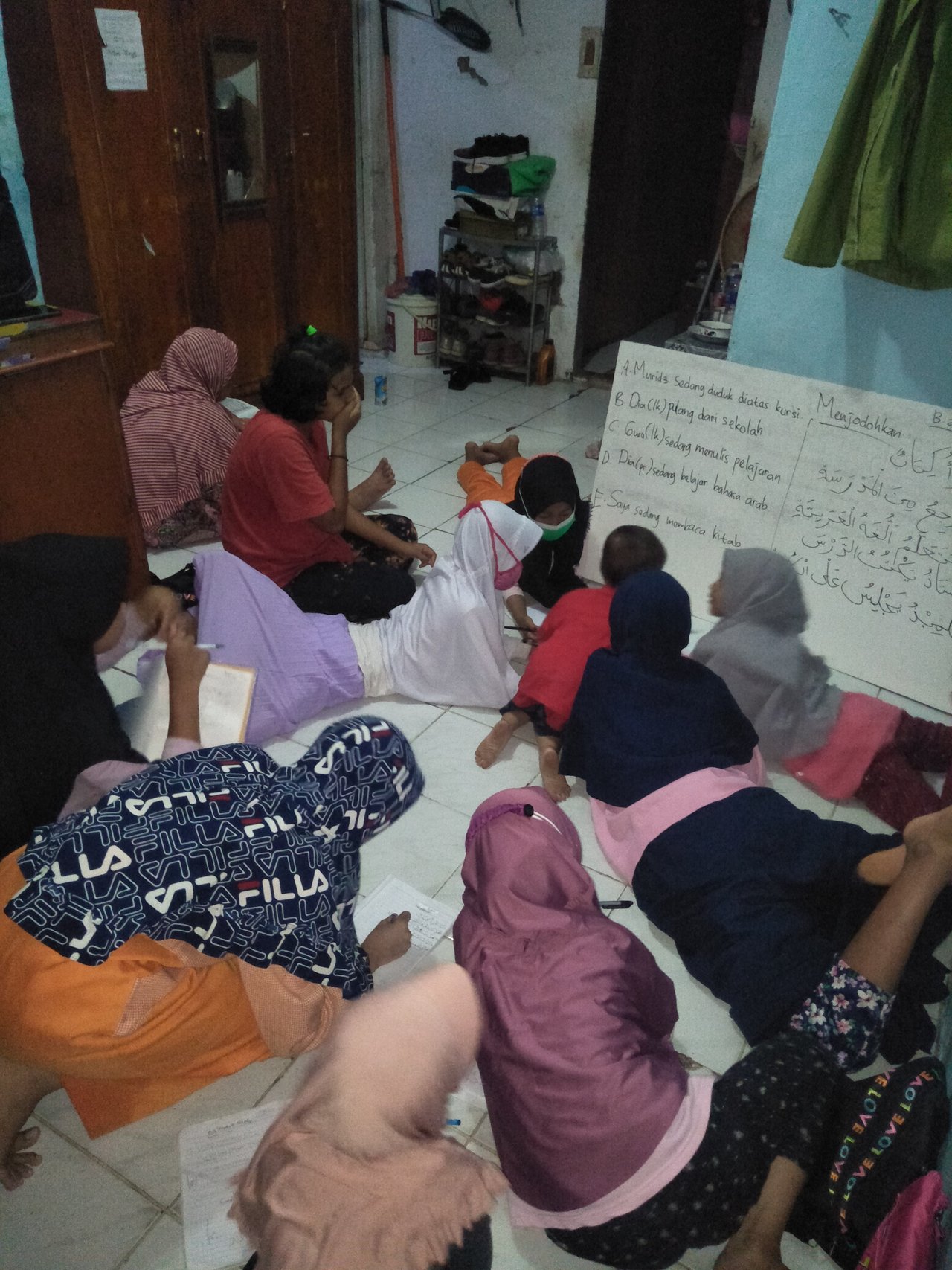 We recited in until 19.30 pm. The recitation children similarly return to their respective home. I immediately performade the Isya prayers. After that, rest of the while watching a movie in the television. While watching I lulled dede Rifal to sleep. He's fell a sleep fast. After the film's ran out of the hours, I decided to write a diary game for today.
Thank you for taking the time to read it. Hopefully tomorrow,we can see again. Thank you so much and good night.
Warm regards,
@maimoon