Hello dear ladies, I salute you all. Today I want to share with you a simple health remedy for blood shortage replenishment.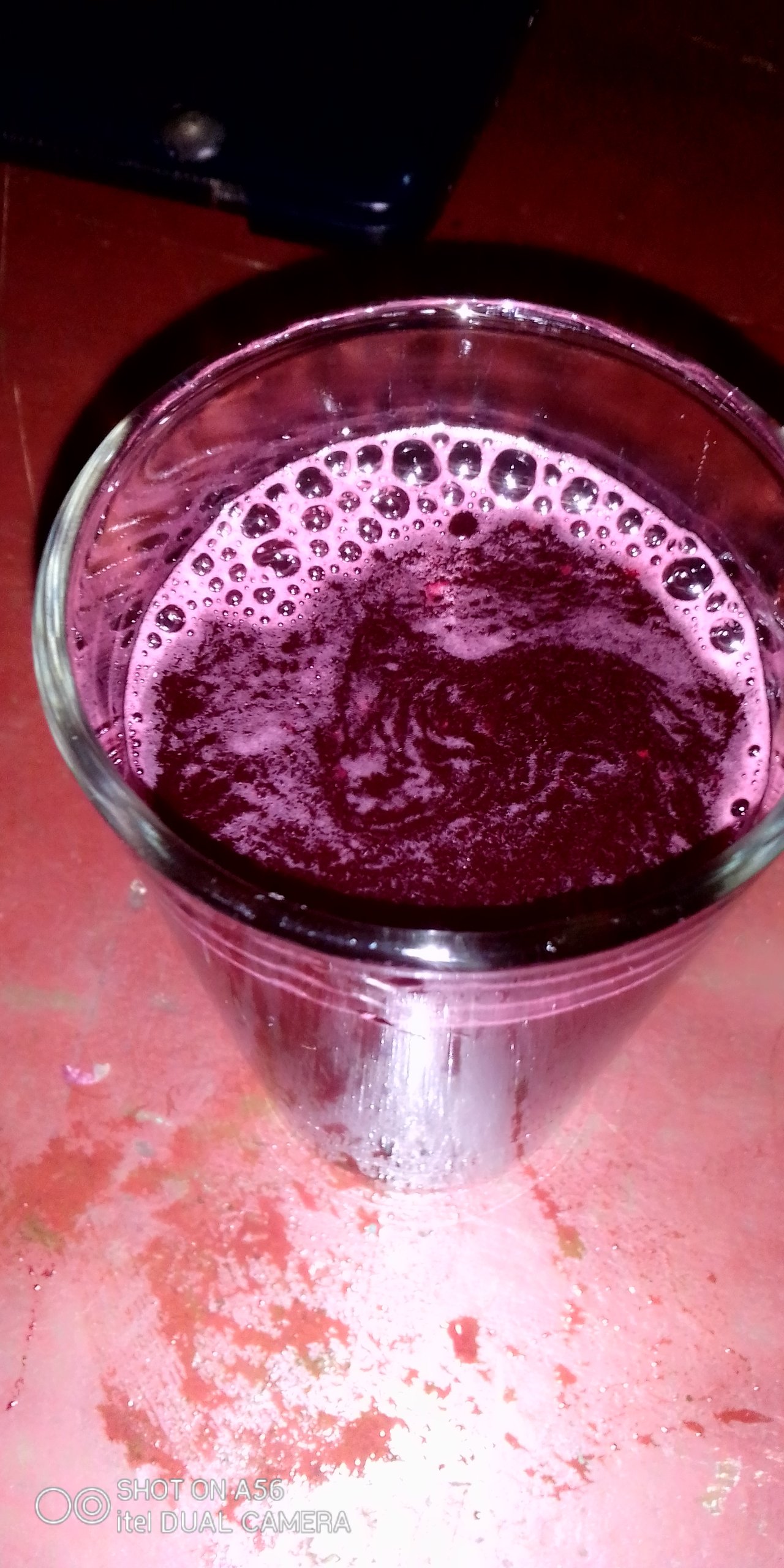 MY BEETROOT RECIPE
Actually there are many fruits and vegetables which we can consume to rapidly replace our list blood. Some years ago I was struck with typhoid malaria which almost claimed my life and I had blood shortage too. I needed transfusion and it was difficult to get a donor so with help from family I was secretly place on other sources from fruits (watermelon juice, beetroot) and vegetables (pumpkin leaves, cassava leaves and huckleberry). With 3 days I had gained huge amount of blood which shocked the doctors. Hence my life was saved. Recently my sister in law faces the same blood shortage issue and so this evening (precisely Sunday 06/06/2021 evening) I have started a blood gain therapy using beetroot. See the process below
INGREDIENTS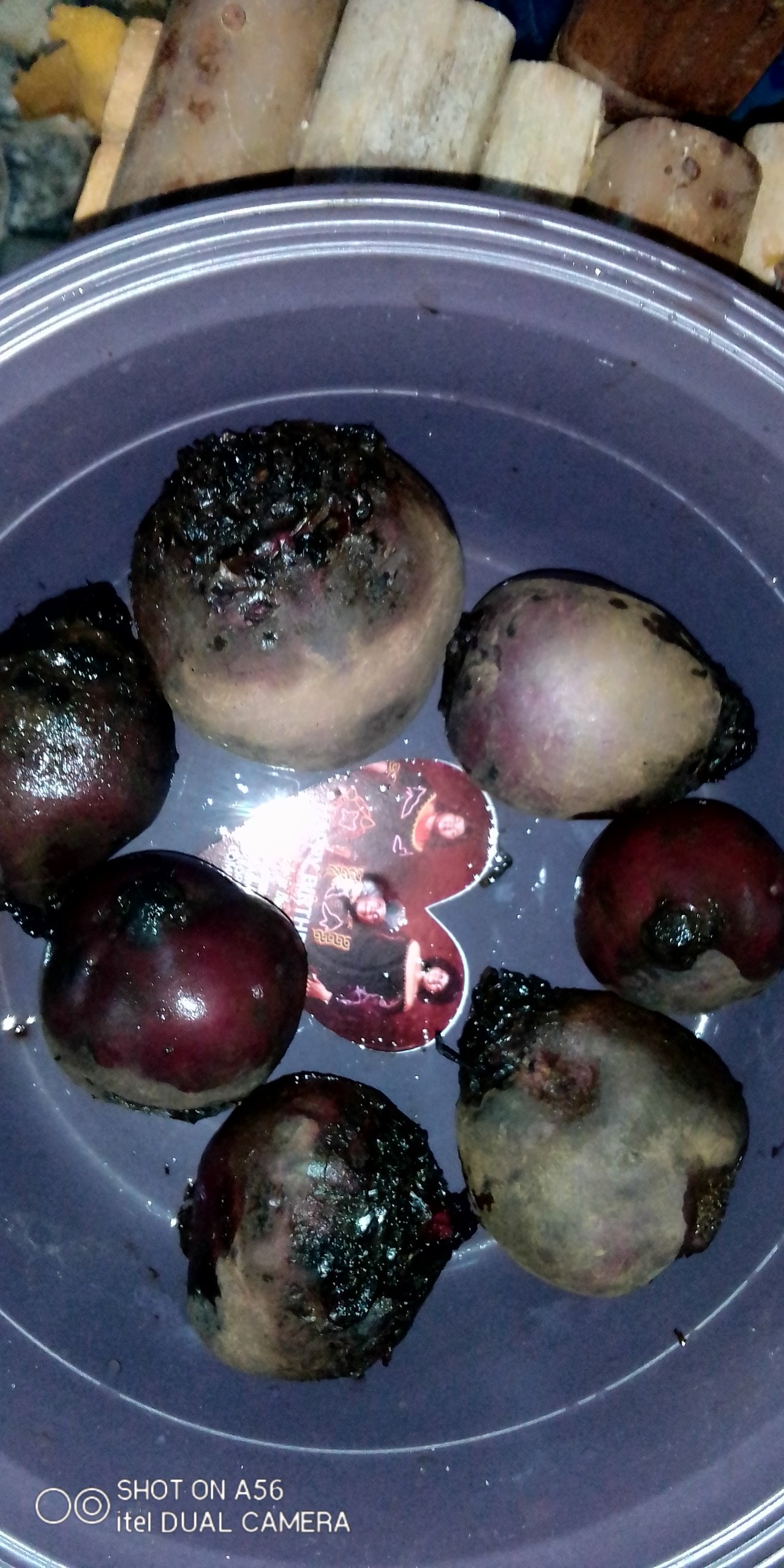 BEETROOTS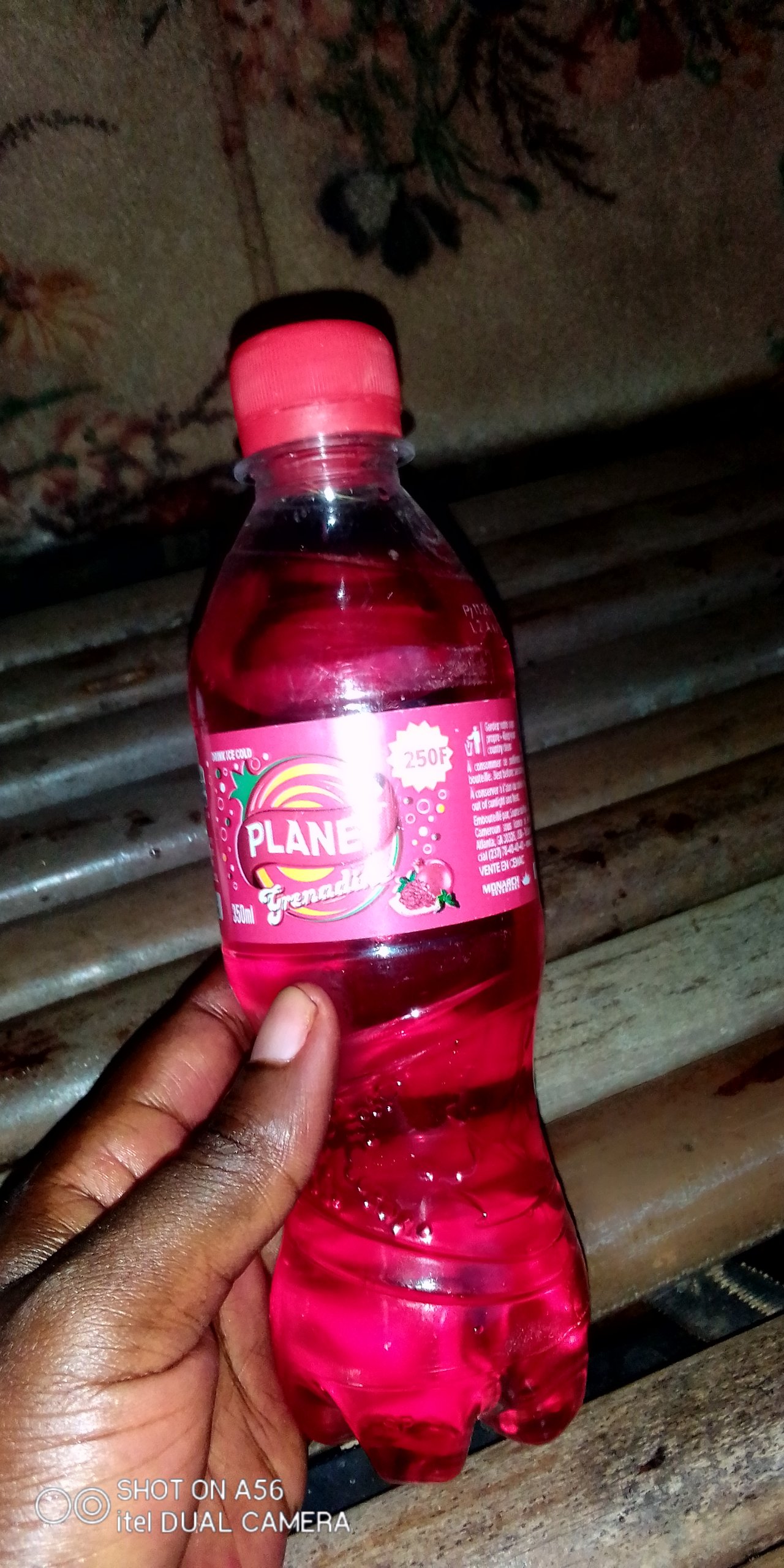 TOP GRENADINE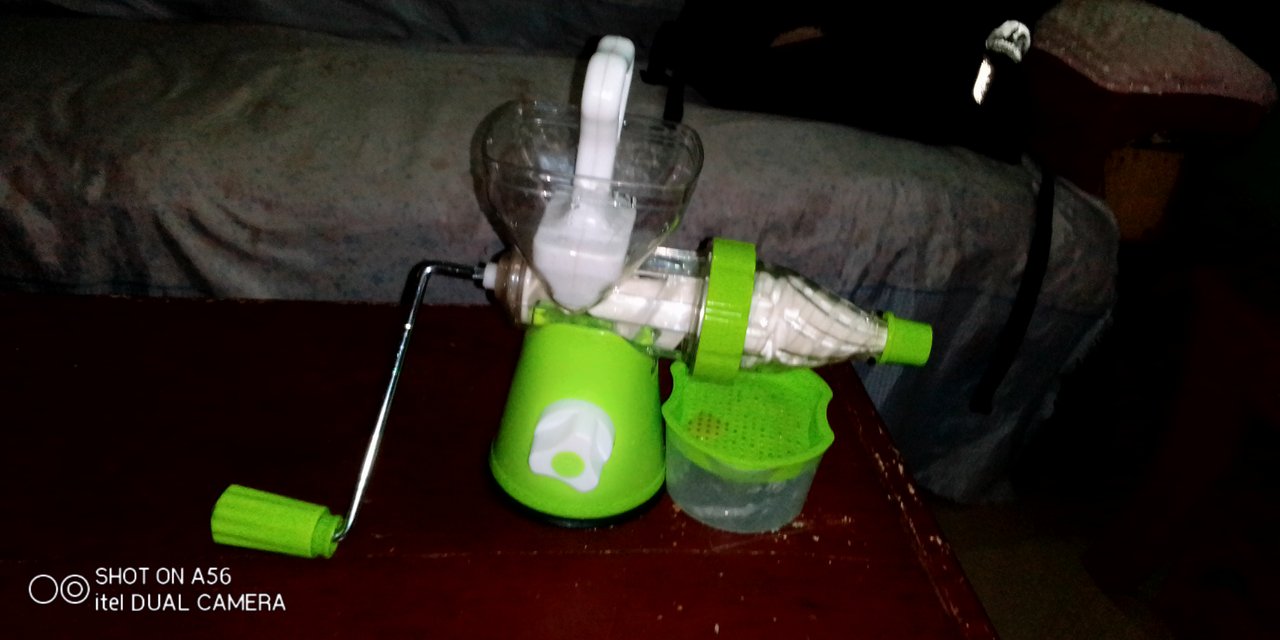 HAND SQUEEZER
PROCEDURE
• Wash 1 beetroot wash and peel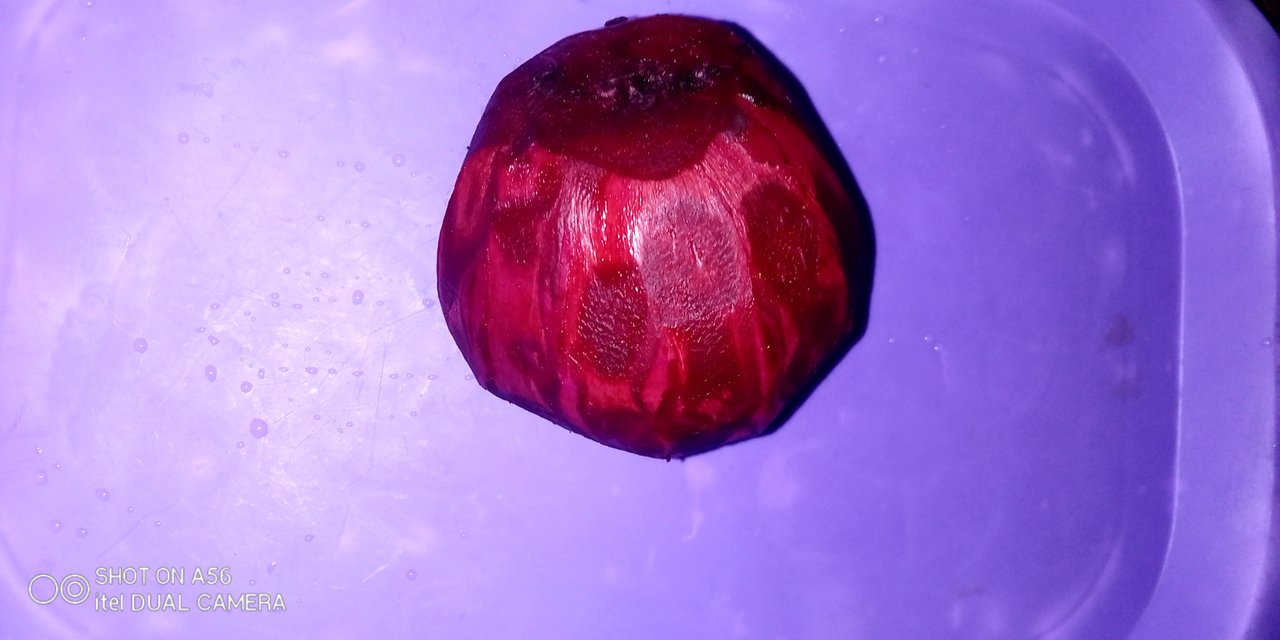 • Slice the beetroot into smaller fragments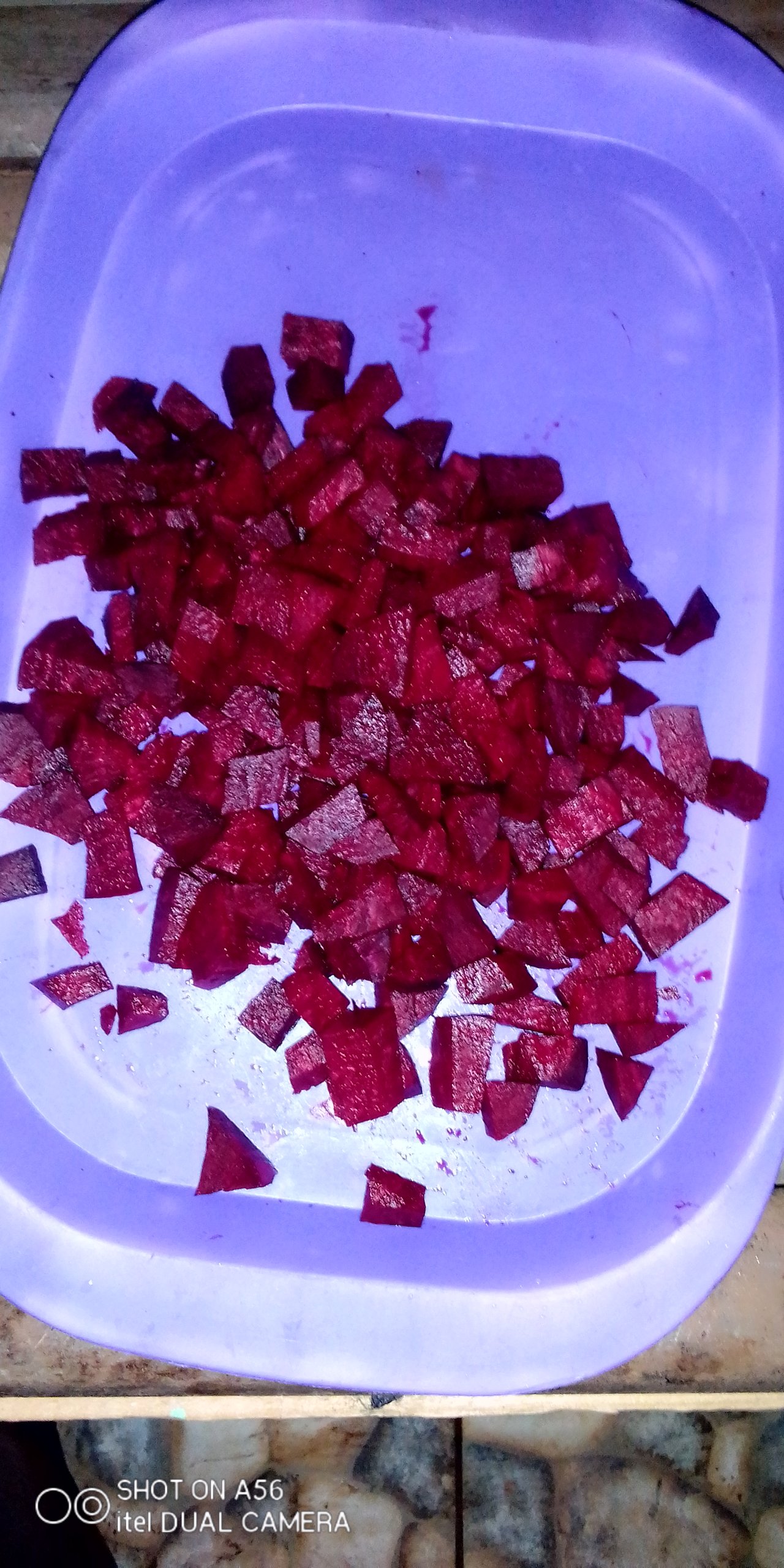 • Put in small bits into a hand machine or hand squeezer and extract the juice. The machine makes the juice come out separately from.the chaffs.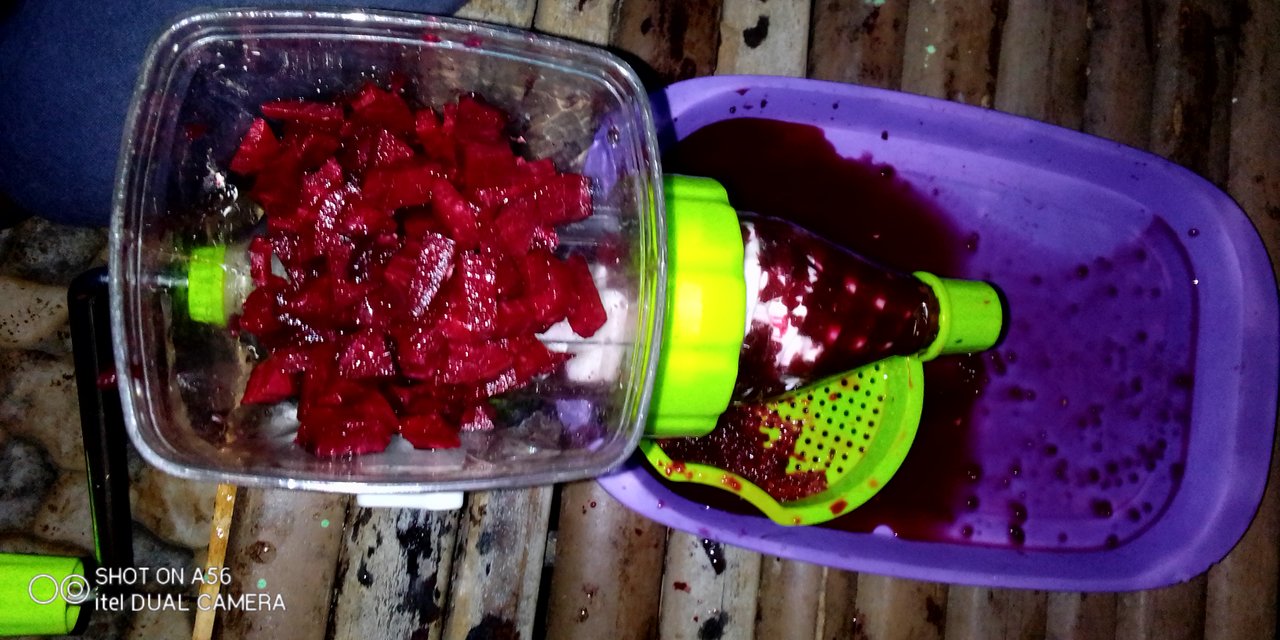 •Alternatively put in blender and crush to find particles. Then sieve and extract the juice from the chaffs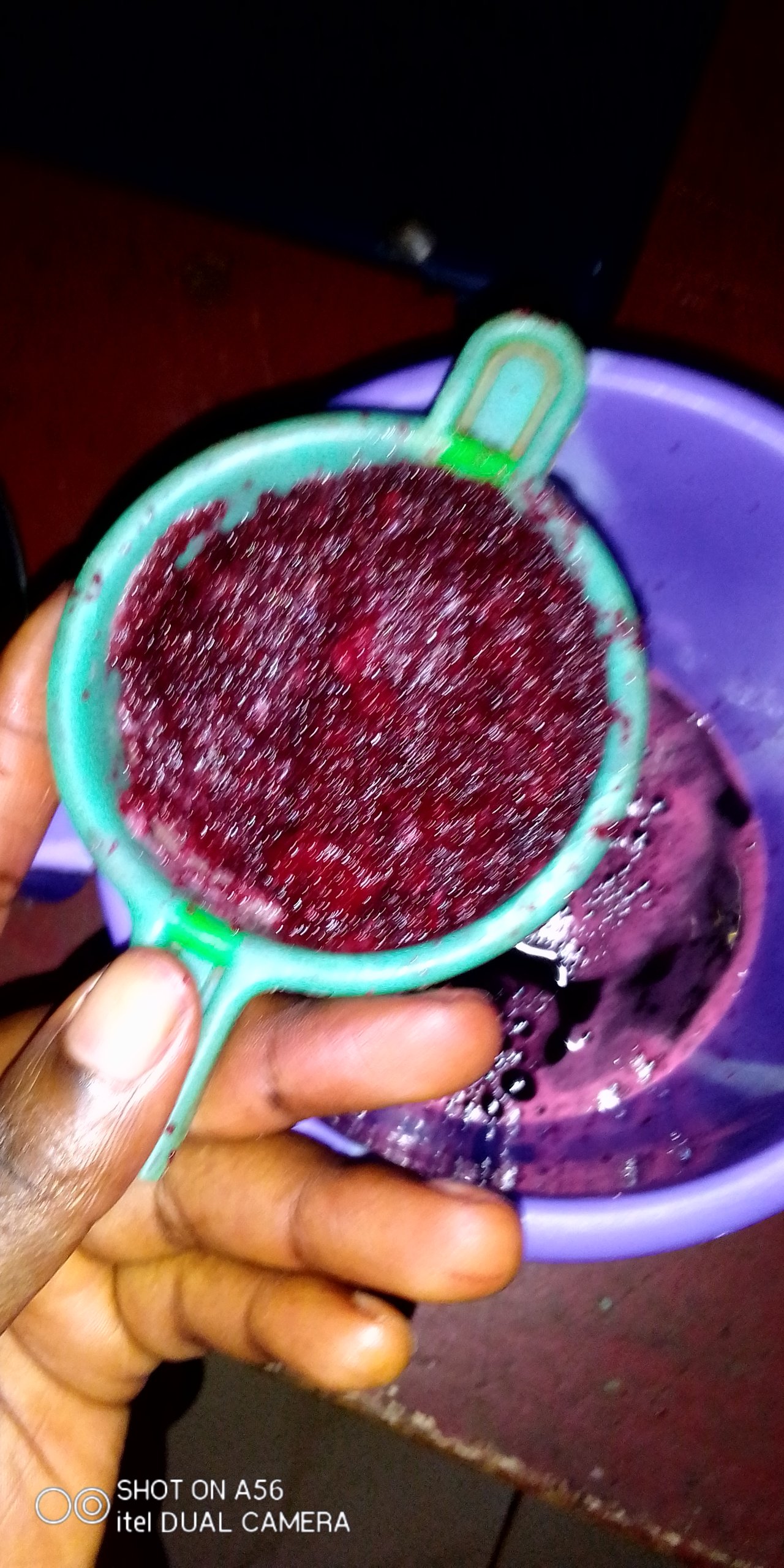 Sieving Process
• Add in the grenadine and mix well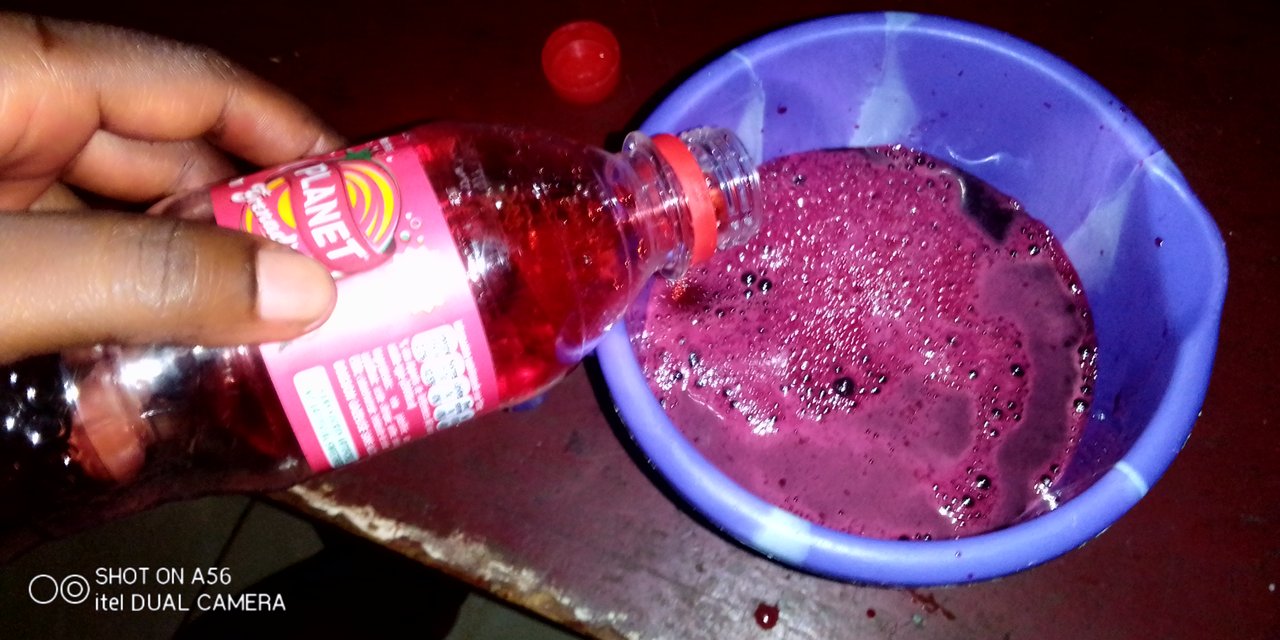 • Serve it fresh and enjoy yourself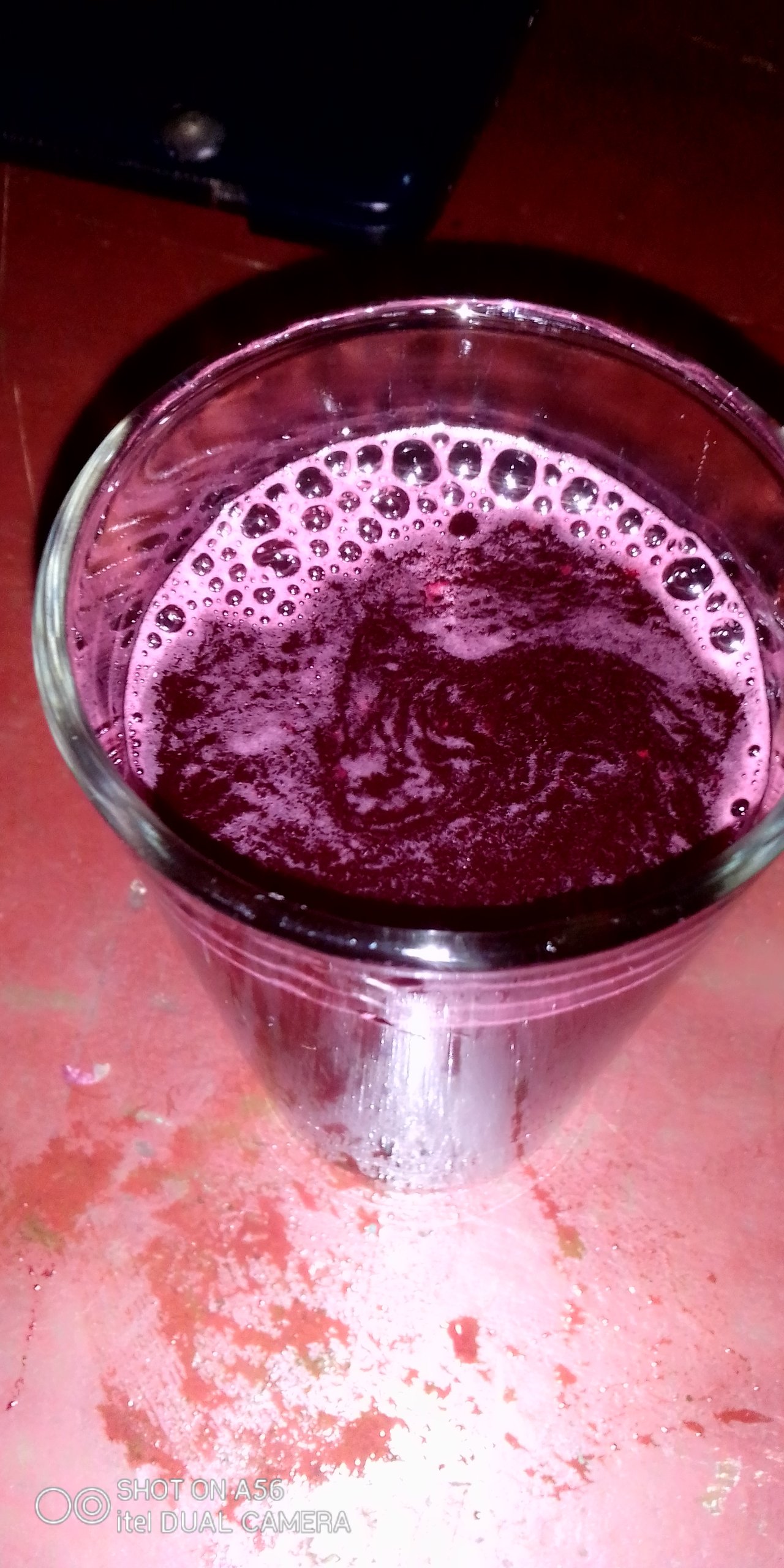 my glass of the juice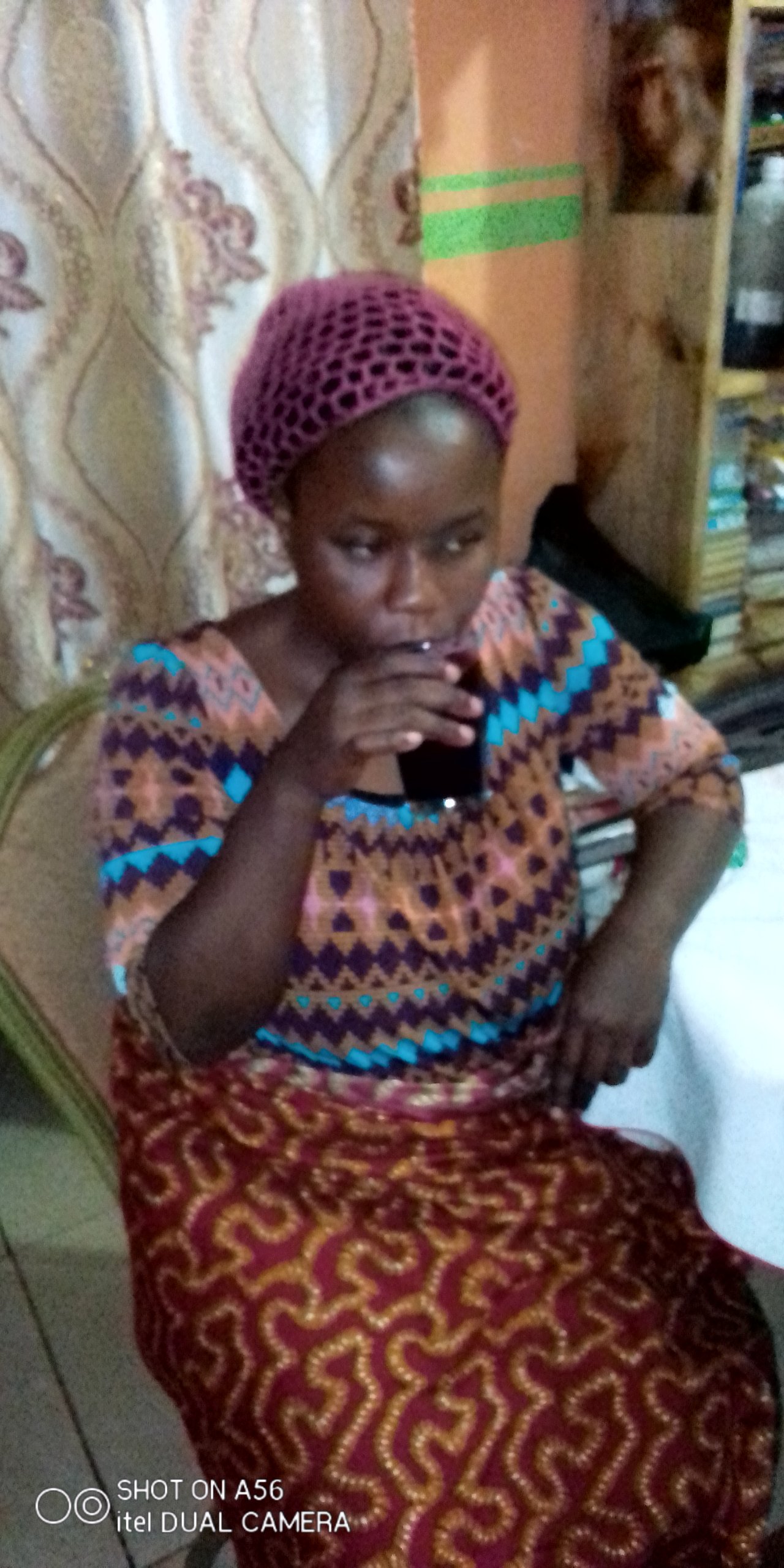 Adding the grenadine improves the sweetness for someone who is not able to consume it like that. I usually take this drink regularly too. After extracting the juice I savoured my own glass of beetroot juice after serving my sister in-law. I'm sure the doctors will give a positive note on her next clinical check and her baby will be good too. I advise everyone to take this remedy from time to time to replenish lost blood also it's natural and got good taste too.
Thanks for visiting my post dear friends. Health is wealth. Thank you @steemwomenclub for the means to share this with everyone.