No one is big to learn! Show love to yourself by doing this first: always Correct your mistakes pointed out to iu by whosoever, learn from them and never forget the lessons. Life is full of ups-and-downs. Your downs give you the best lessons. For if you refuse to learn from your mistakes, then you hate yourself & u don't deserve to prosper.
MY DAY
After having a tired some Monday I managed to have a rest at night which was quite relieving. I woke up by 5:55am, chatted for a while with my aunt and we had our morning prayers. I later took my shower and got ready for the day. Basically I was to do some shopping, check a friend at the onion market and rest for the other part of the day.
Before moving out of the house I made some sumptious breakfast of fried Irish potato, eggs and coffee. This gave me the energy I needed to go about my day's activities.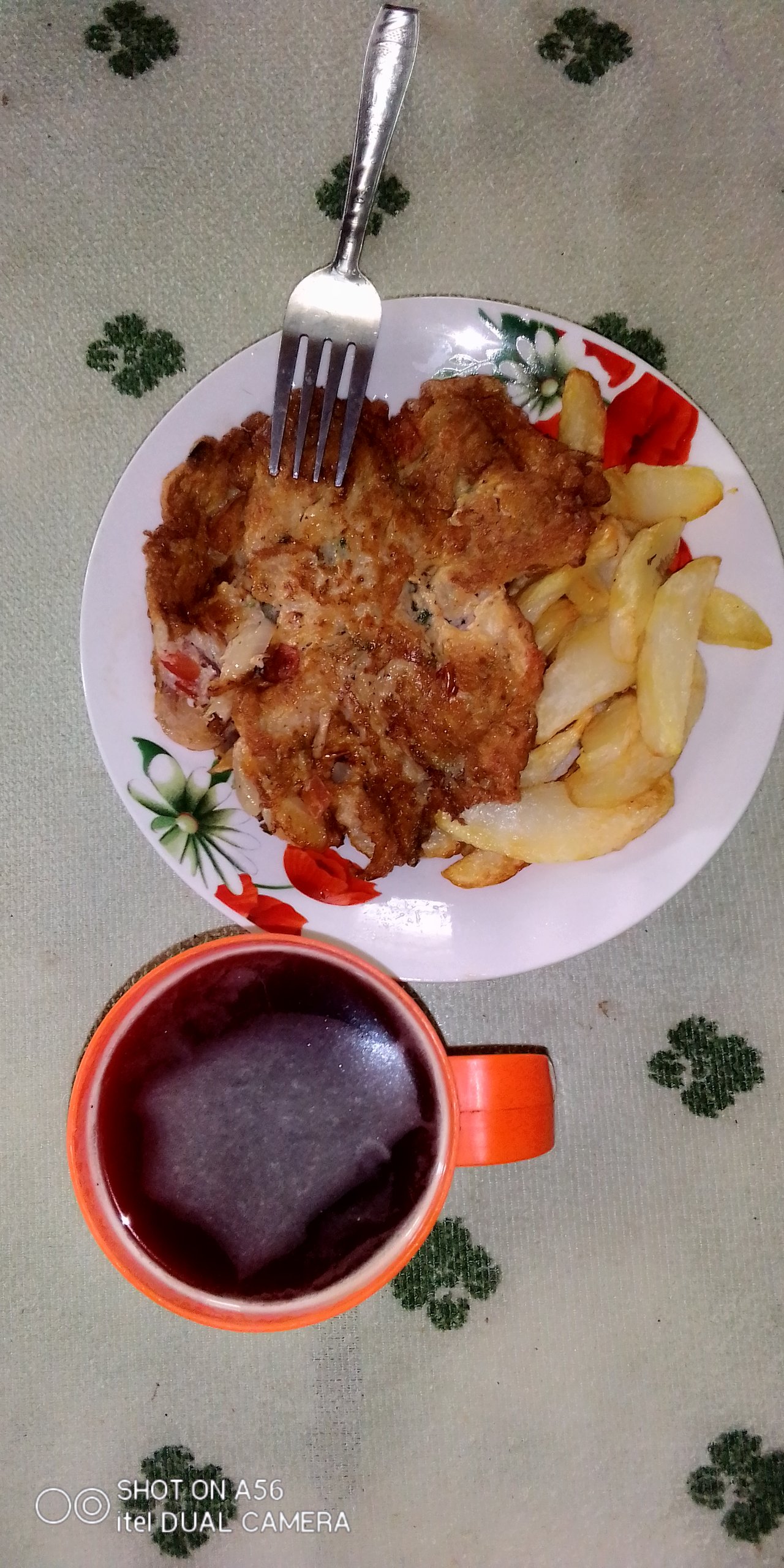 Breakfast
I first went to the onion market to see my friends and catch my debtors. It was so pleasing to see them at the market but unfortunately I didn't meet my debtors. I had a long chat with my friends and I discovered the pieces of a bag of onion has really dropped to 16000-18000frs compared to 33000frs 3 weeks ago. I later left for the central market where I bought some food stuff to cook.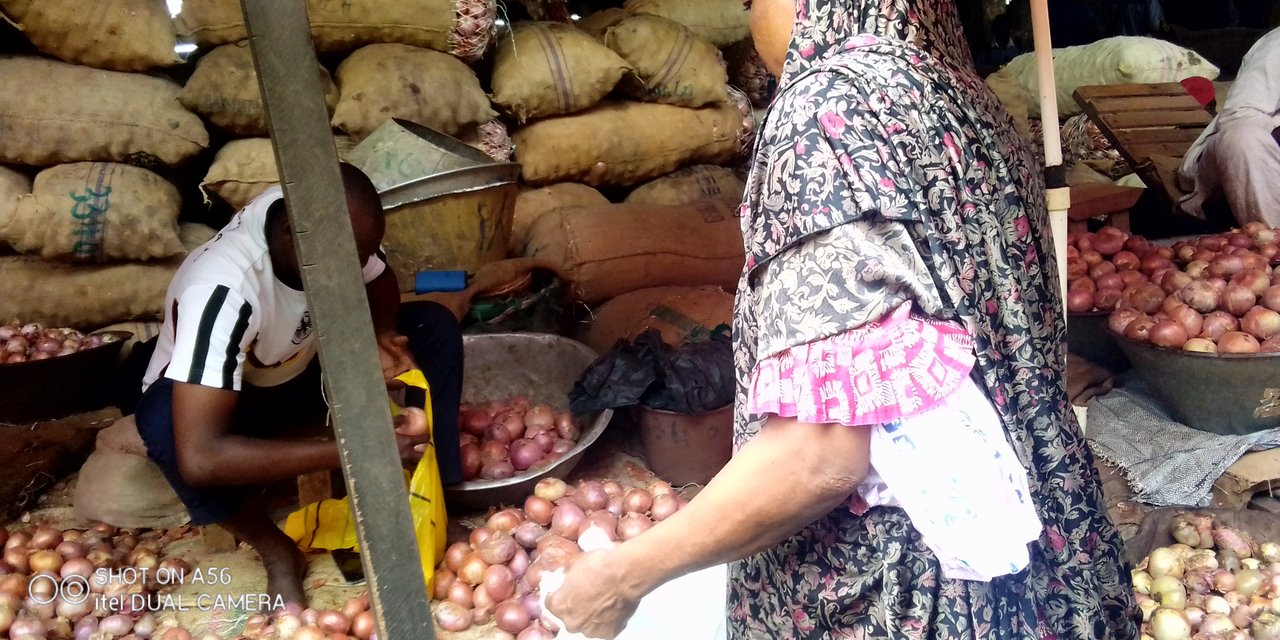 at the onion market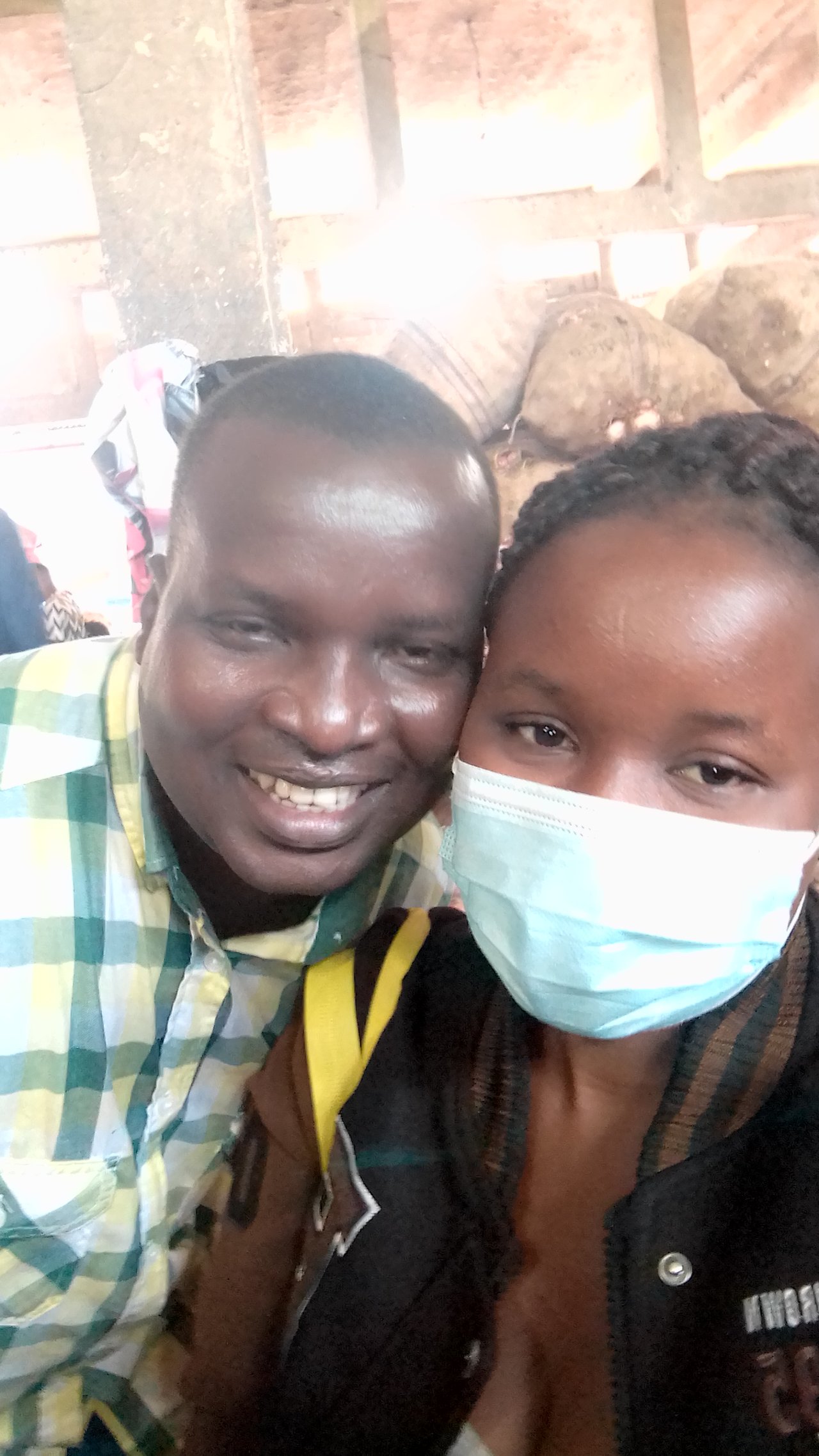 With one of my friends
I returned home and prepared rice and beans and stepped out again to DOUCHE, a place where imported goods are first sampled for sale. I took time selecting some shoes for myself, my brother Lesley and my sister in-law. It is their surprise gifts from my journey. See them below.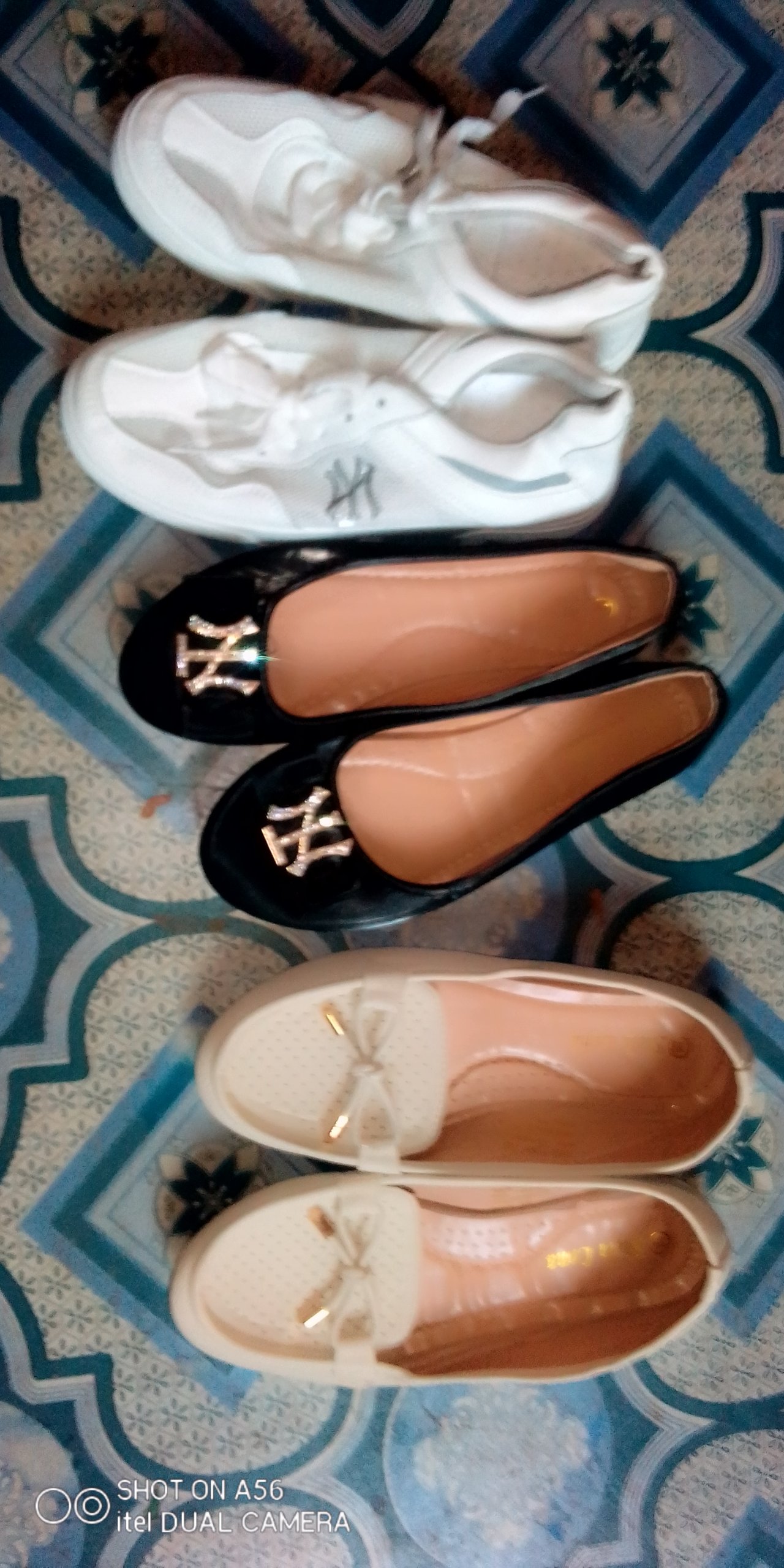 My own shoes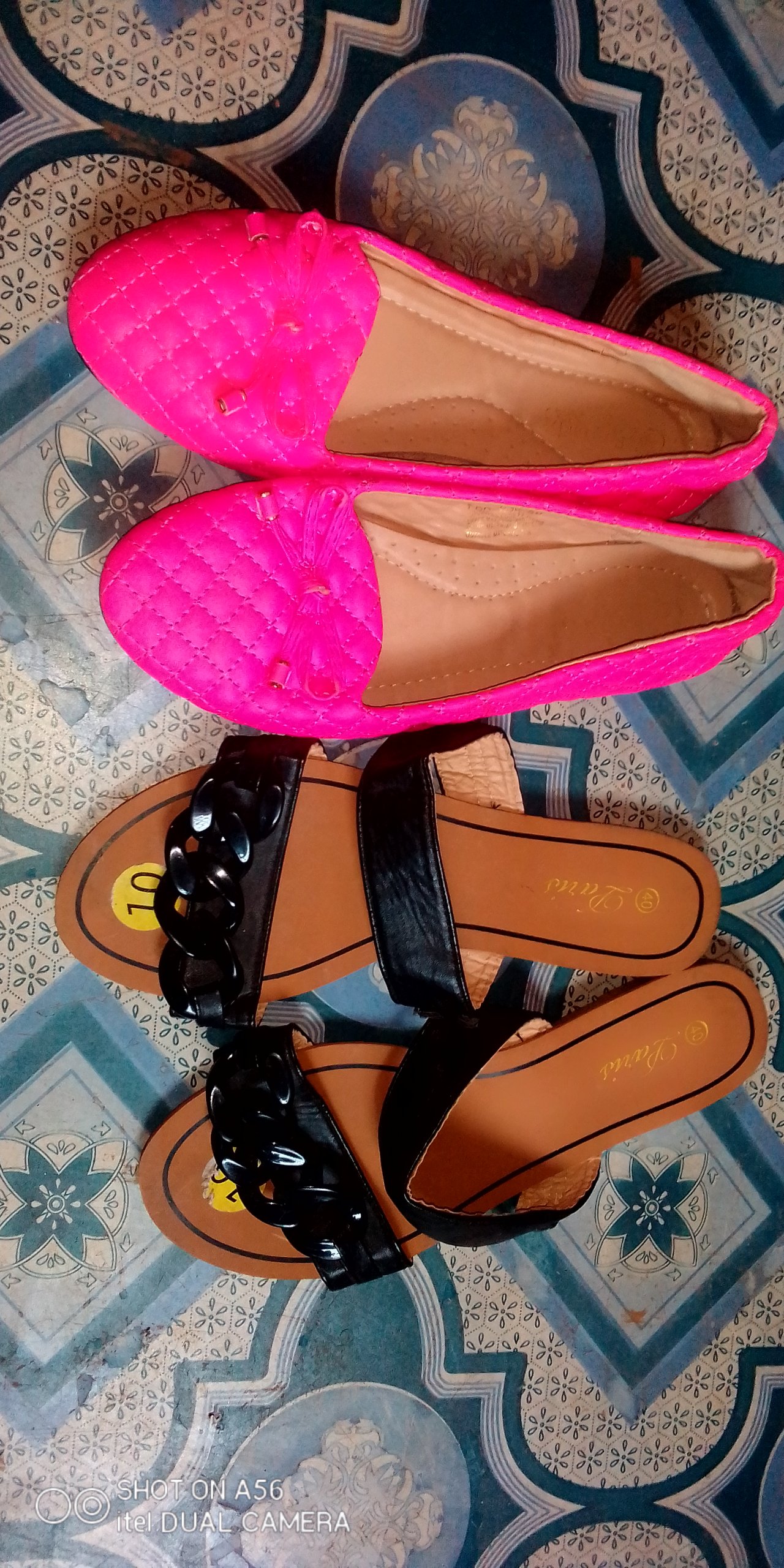 shoes I got for my sister in-law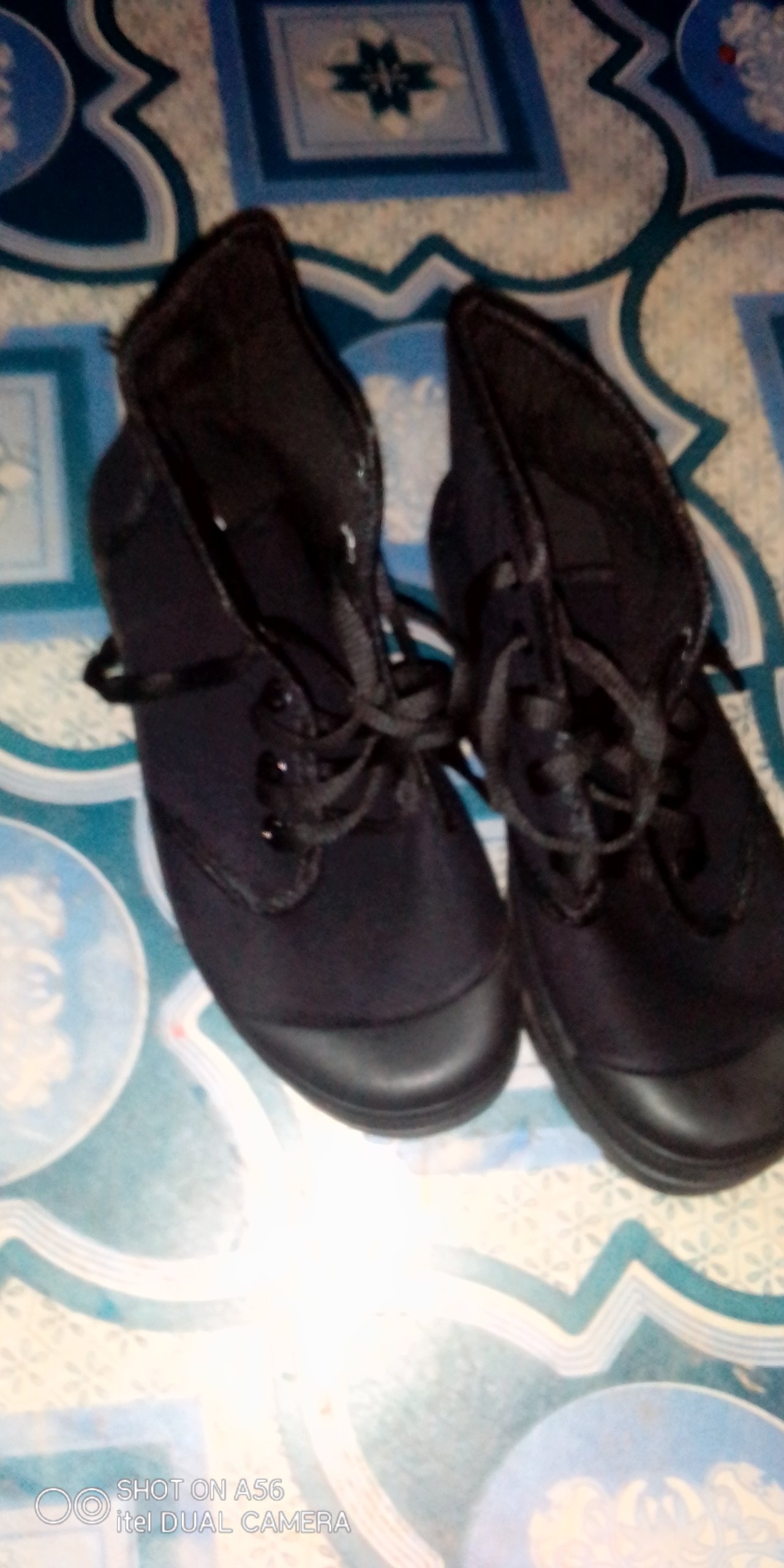 The shoe I bought for Lesley
I returned home and spend the whole evening chatting with my aunt and her daughter too came to fill the moment with happiness. It has been long I saw her so it was all joyous. When she returned I chatted for another one hour with her mother before going to bed.
And so ended my day with a warm and peaceful rest. Thank you for visiting my post dear friends. Thank you @steemwomenclub