BOSTON CELTICS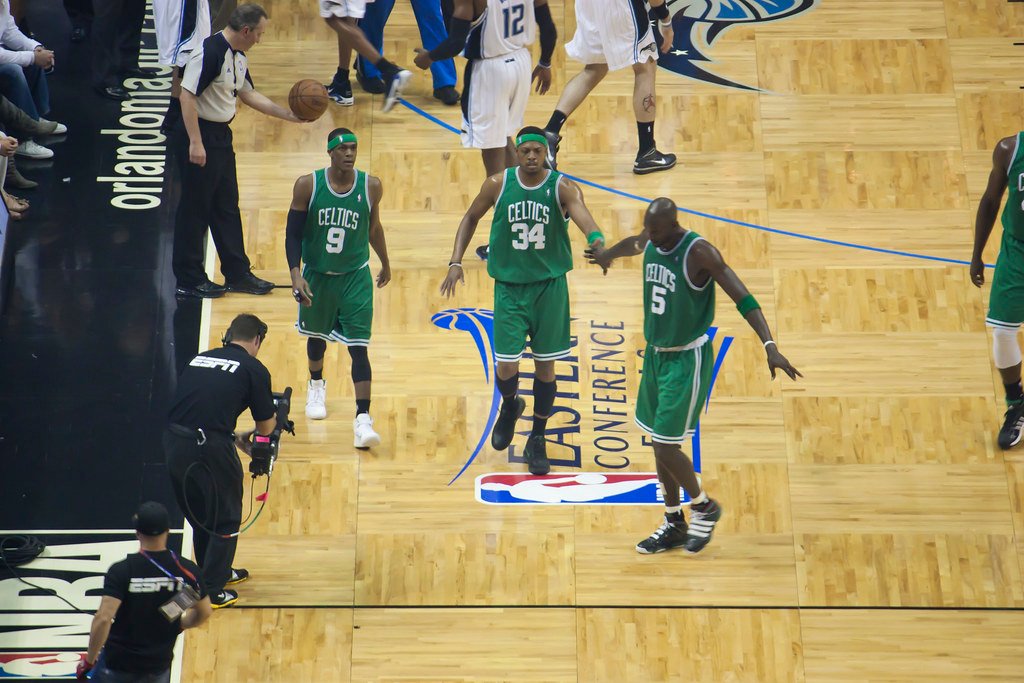 Finaliza la Temporada de 2006-2007 y el equipo de Boston Celtis pasa otra temporada mas sin conquistar el campeonato de la NBA, ya son 22 temporadas si alcanzar dicho torneo, el equipo de Boston no alcanzaba un campeonato desde la temporada de 1985-1986 cuando conquistan por ultima vez el campeonato de la mano de Larry Bird.

Llega la temporada de 2007-2008 y en mercado de traspasos la gerencia se mueve y decide armar un equipo no solo competitivo si un equipo para ser campeón, algo que ya la afición y el tiempo les reclamaba puesto son una franquicia ganadora y con muchos títulos en la NBA y veían el pasar de las temporadas y como los demás equipos, Angeles Lakers, Ditroit Pistons, Miami Heats conquistaban el torneo siendo ellos solo espectadores.

La gerencia trae consigo a la casa de Boston, a Paul Pierce, Ray Allen y a Kevin Garnett, resaltando mas la dupla que podian ser y ser plasmada en la cancha Pierce&Garnett, y no se equivocaron, su llegada al equipo verde les trajo conformar el equipo mas temido de la conferencia este dándole estabilidad y tranquilidad a los jugadores que ya estaban con el equipo.

La dupla Pierce&Garnett logra números extraordinarios ya esperados por ellos, esa pareja de astros logran anotar mas de 50 puntos por partidos y sumado al desenvolvimiento de Ray Allen desde la zona de tres puntos volvieron al equipo de Boston en esa temporada de 2008 un equipo temible y ganador obteniendo el mejor récord de la liga con 66 y 16, ganando el titulo de la conferencia del Este y conquistando el titulo de la NBA frente a su rival de toda la vida Los Lakers de Los Angeles 4 juegos contra 2 siendo nombrado jugador mas valioso de esa final Paul Pierce.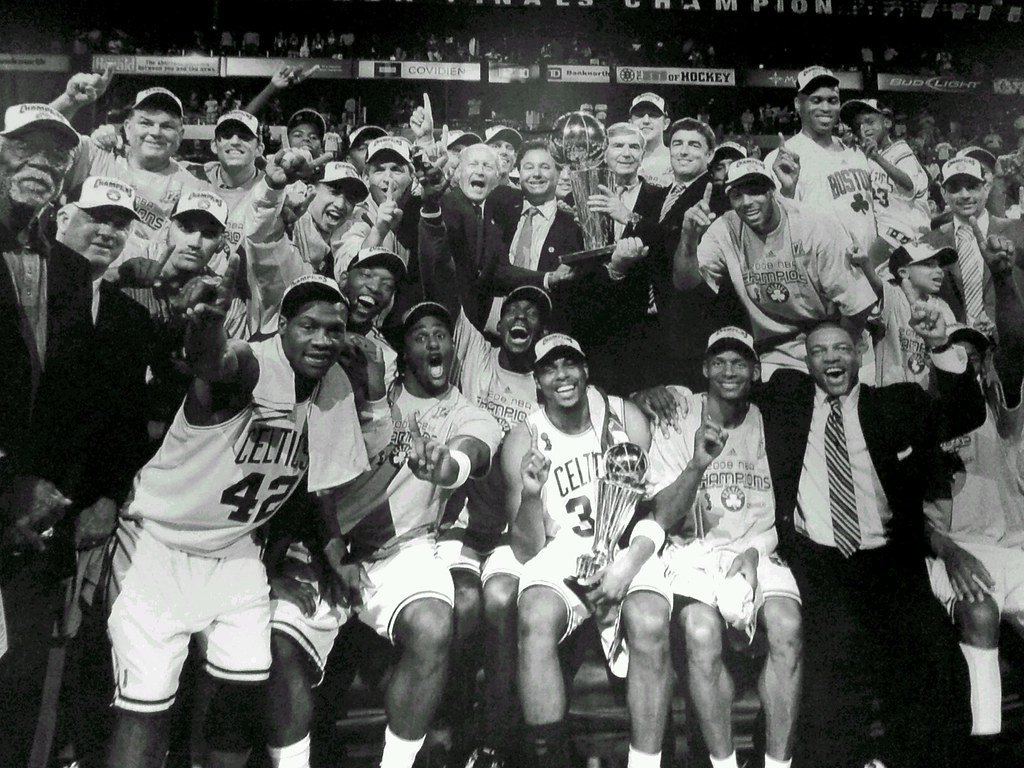 CELEBRACION DE TODO EL EQUIPO DE BOSTON CELTICS LUEGO DE CONQUISTAR EL CAMPEONATO LUEGO DE 22 TEMPORADAS.
GRACIAS POR LEERME, HASTA LA PRÓXIMA, BENDICIONES

ENGLISH VERSION
BOSTON CELTICS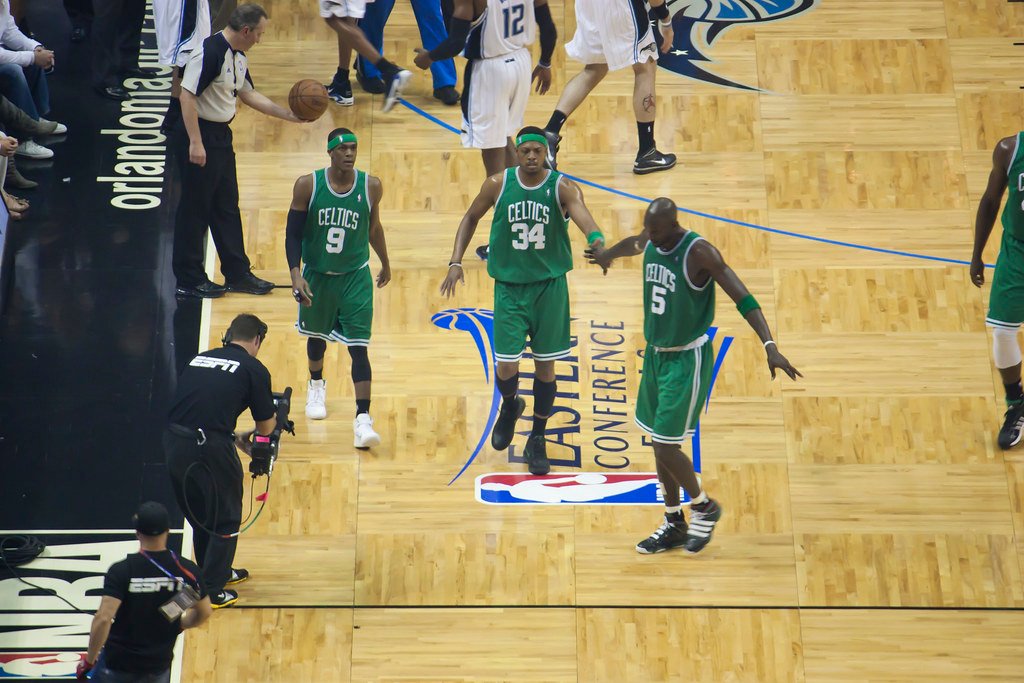 The 2006-2007 season ends and the Boston Celtis team spends another season without winning the NBA championship, there are already 22 seasons if reaching said tournament, the Boston team did not reach a championship since the 1985-1986 season when they last conquered the championship at the hands of Larry Bird.

The 2007-2008 season arrives and in the transfer market the management moves and decides to build a team that is not only competitive, if a team to be champion, something that the fans and time demanded their position are a winning franchise with many titles in the NBA and they watched the seasons go by and like the other teams, Angeles Lakers, Ditroit Pistons, Miami Heats conquered the tournament as they were only spectators.

The management brings Paul Pierce, Ray Allen and Kevin Garnett with them to the Boston house, highlighting more the pair that could be and be captured on the Pierce & Garnett court, and they were not wrong, their arrival to the green team brought them to form the team The most feared of the conference is giving stability and tranquility to the players who were already with the team.

The Pierce & Garnett duo achieved extraordinary numbers already expected by them, that pair of stars managed to score more than 50 points per game and added to the development of Ray Allen from the three-point zone they returned to the Boston team in that 2008 season a fearsome team and winner obtaining the best record in the league with 66 and 16, winning the Eastern conference title and conquering the NBA title against his lifelong rival Los Angeles Lakers 4 games against 2 being named Most Valuable Player of that Paul Pierce finale.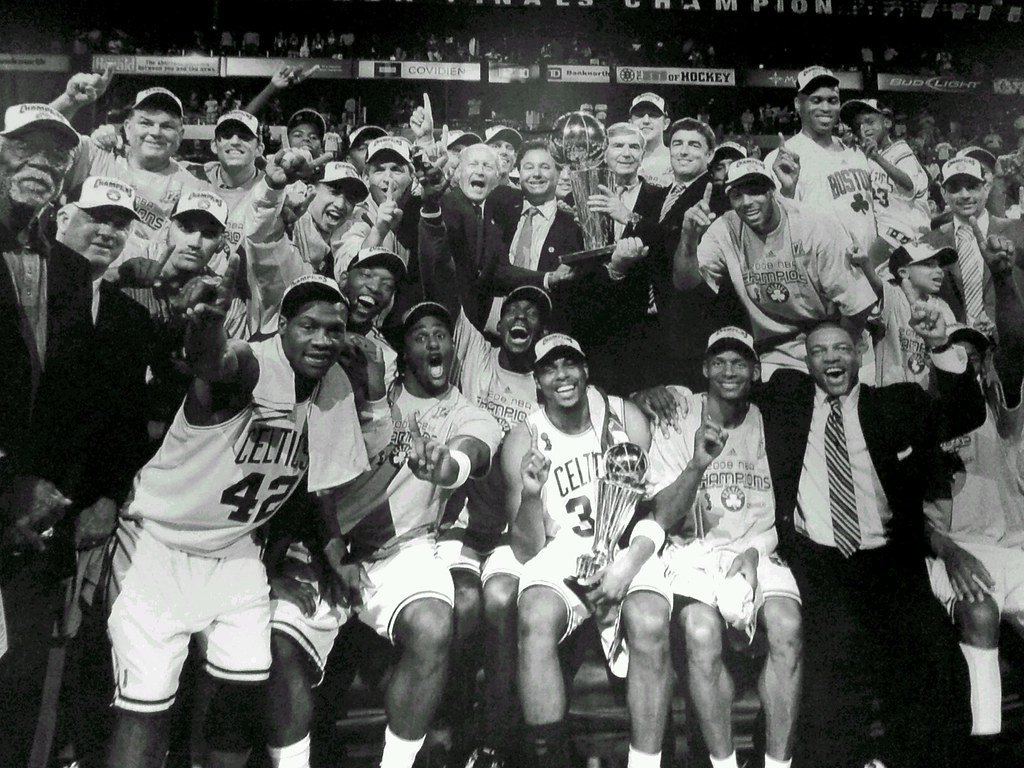 CELEBRATION OF THE WHOLE BOSTON CELTICS TEAM AFTER WINNING THE CHAMPIONSHIP AFTER 22 SEASONS.
THANK YOU FOR READING ME, UNTIL NEXT, BLESSINGS