Hello there #SaturdayMemories I am here to participate in the 2nd week of the contest "Unique find for SteemGeography 🌎" organized by @olga.maslievich . Today I will share our experience in this unique multi-level falls in Samboan, Cebu Philippines.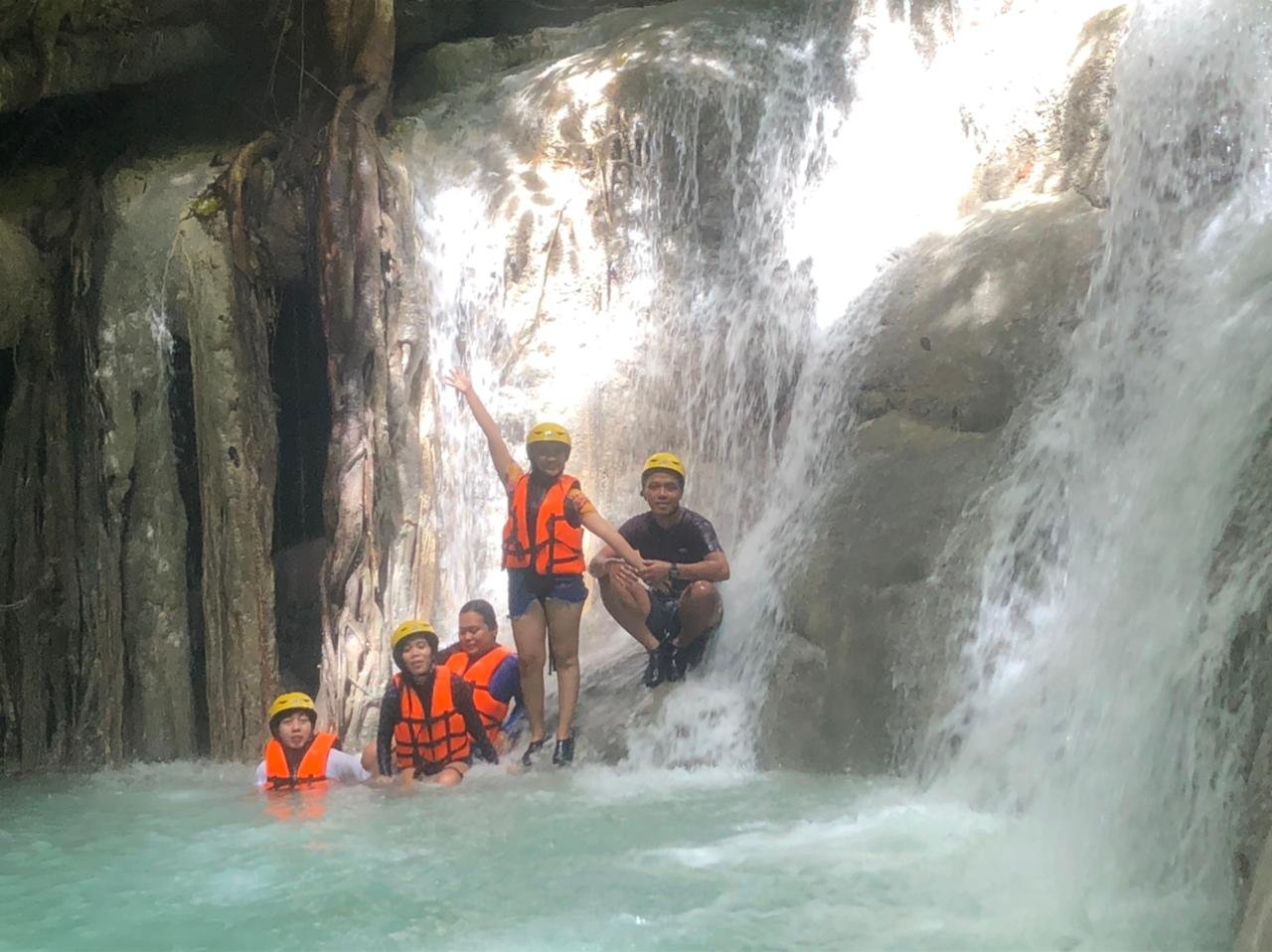 Last week, we went to Samboan, Cebu Philippines and experienced this thrilling and exciting adventure-seeking Aguinid Falls. It was a 4-hours drive to the Southern part of Cebu. Here is the link of this place : https://goo.gl/maps/yeSvn57mqkisy6RM9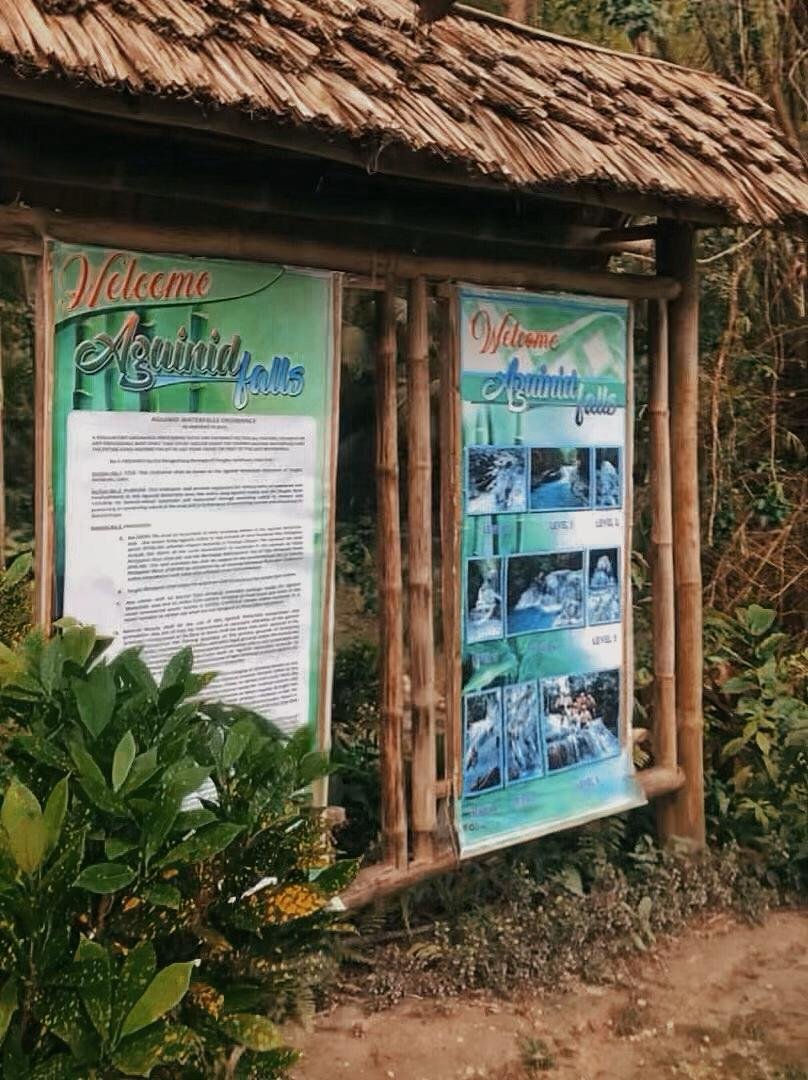 This attraction became famous due to its unique eight-level waterfalls that you will climb on, it costs 300 pesos entrance fee this includes the entrance fee, gears (like life jacket, shoes & helmet) and also the two tour guides that will tour us. The gears and tour guides are mandatory because it would be dangerous without the gears and the expertise of the guides.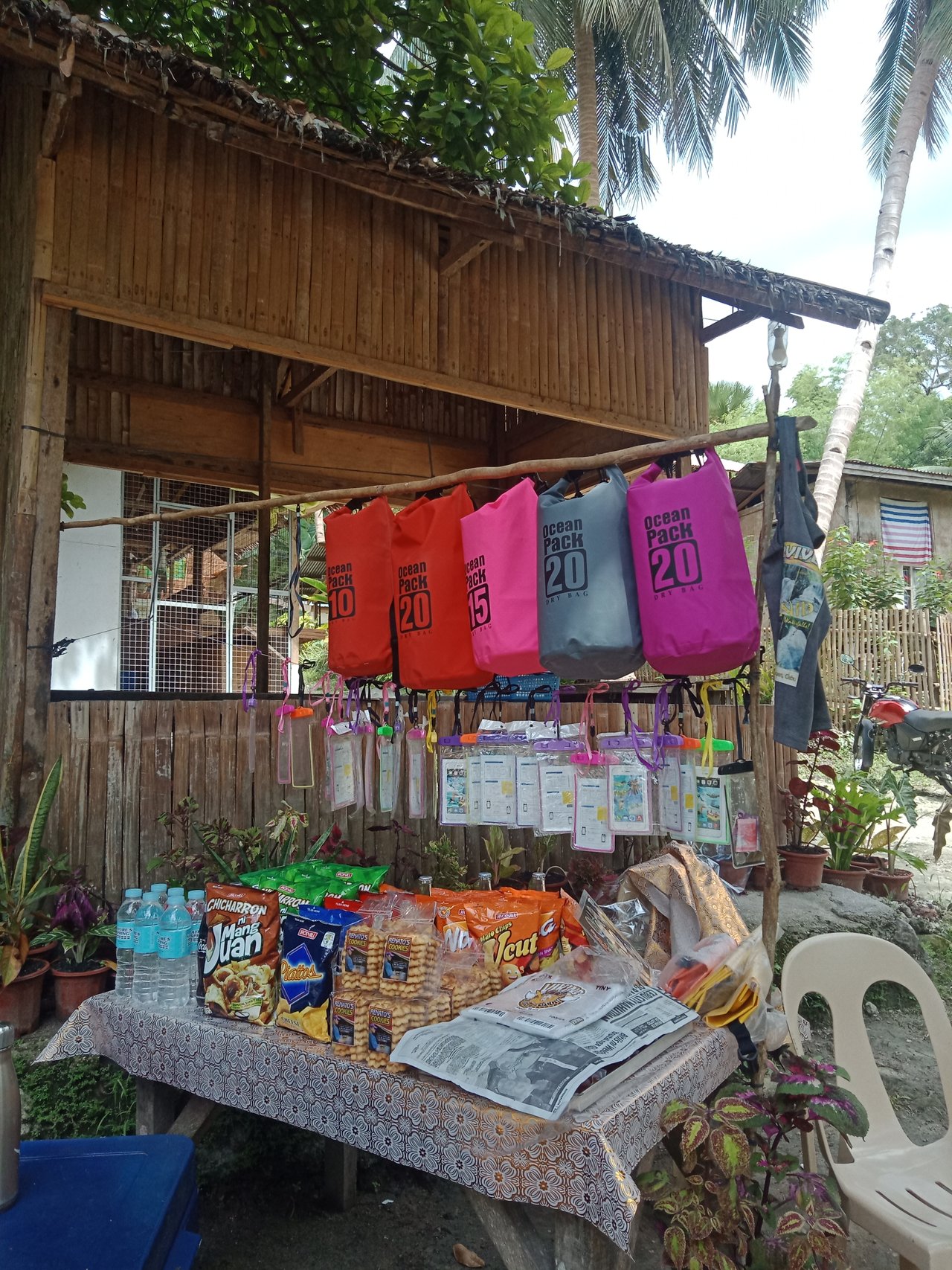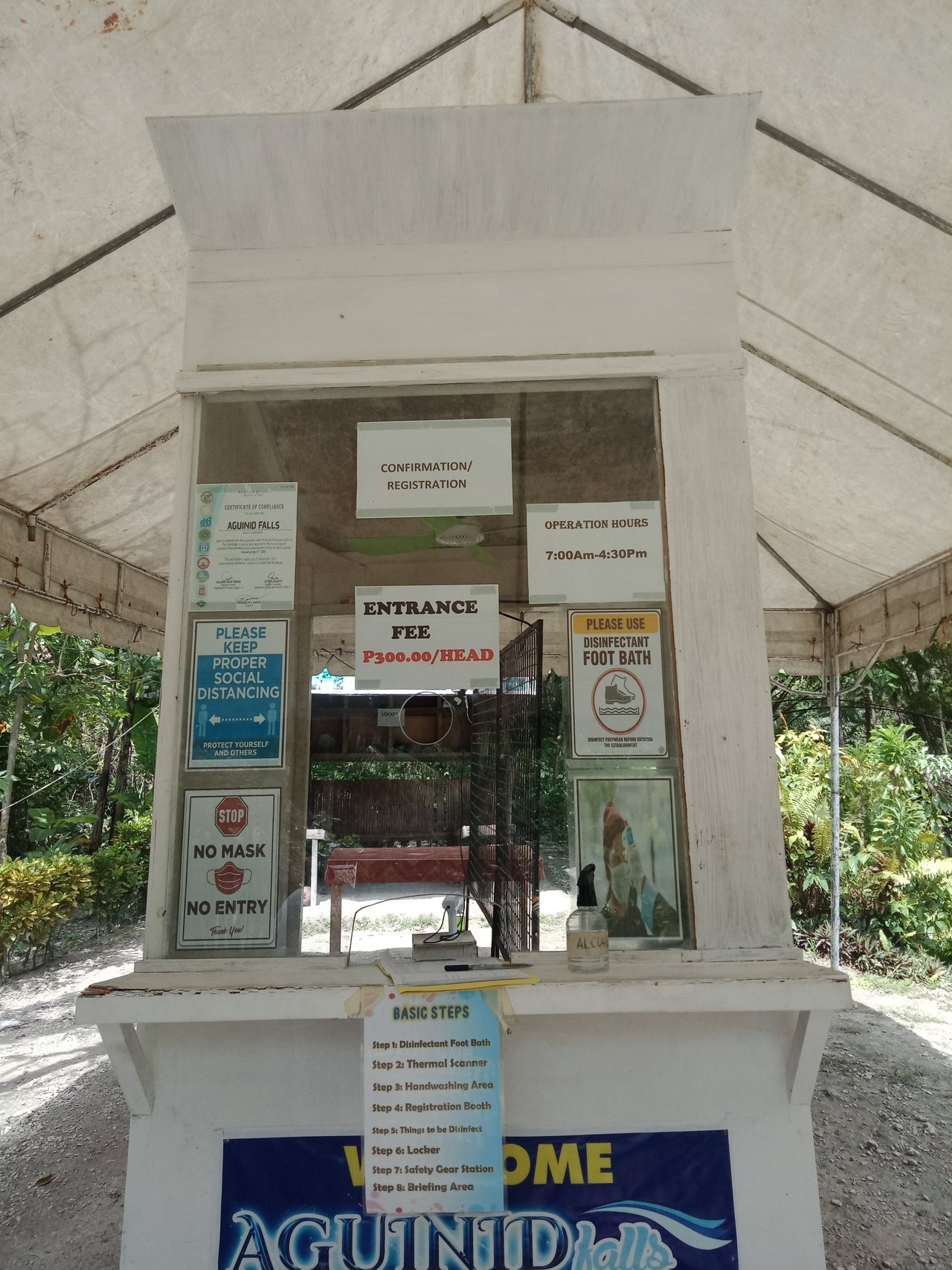 Outside there are a lot of vendors that sells foods and various things. Before we get inside we first ate our lunch so that we will have an energy to start the adventure.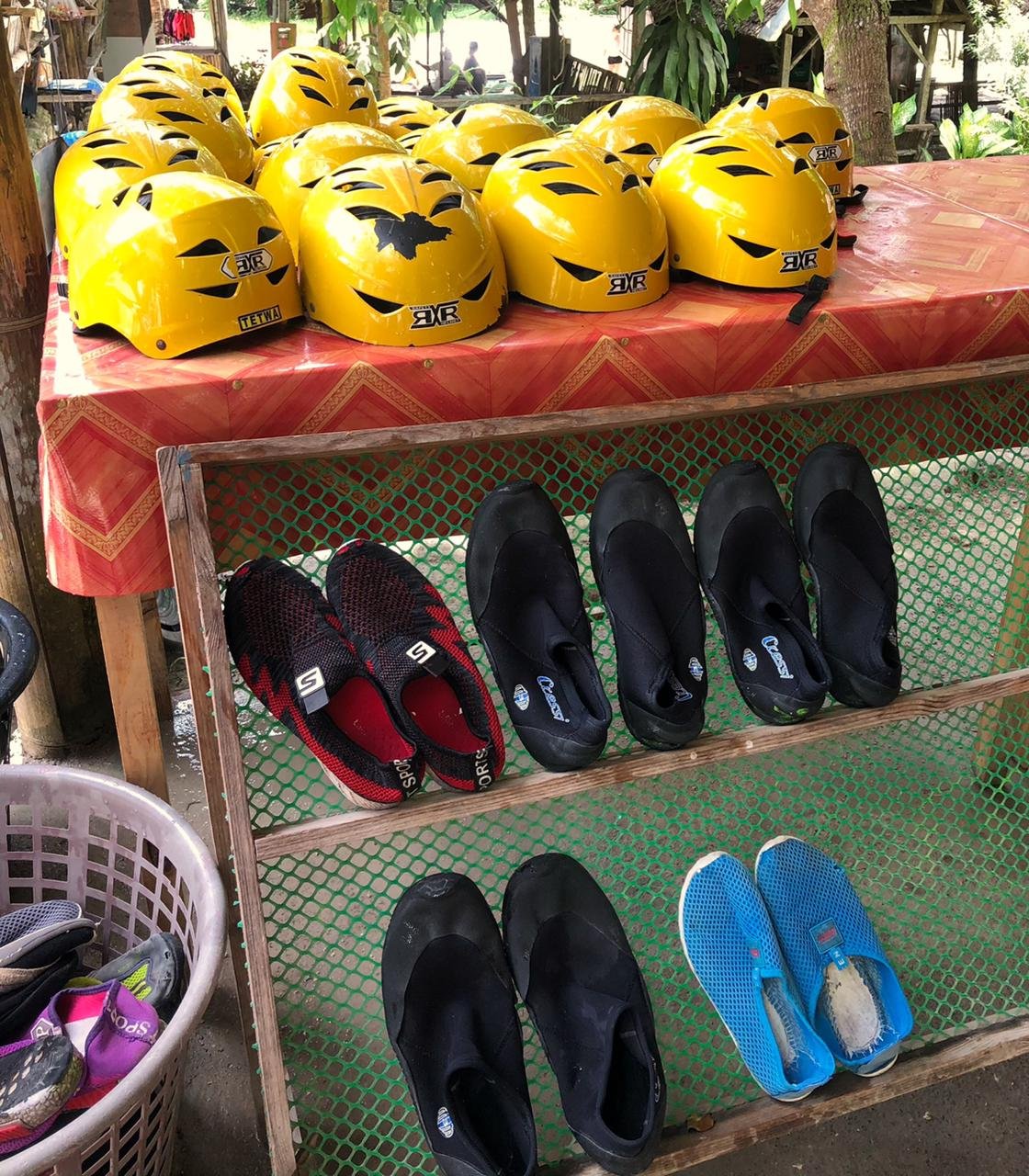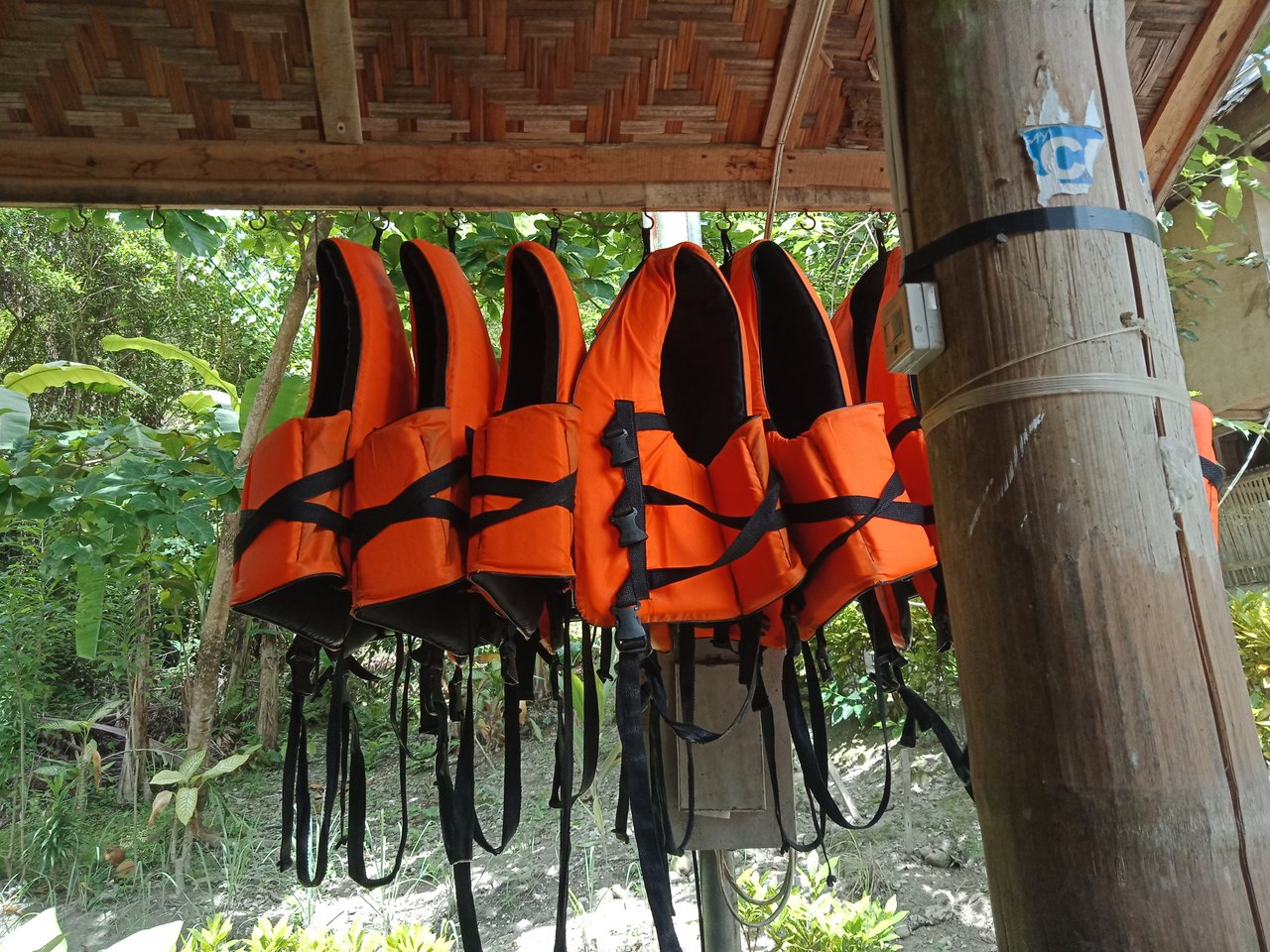 The gears we need to wear before we start the adventure .
After we put on our gears the tour guides gave us a little orientation about the do's & dont's in the adventure. They gave us 2 very friendly tour guides, one who will do the guiding and one who will took the pictures or videos.
It is a sunny day that day but the guides told us that we will surely enjoy because it rained the night before and the water falls with big pressure. I am nervous by this information but at the same time very thrilled to start the journey. They said we should finish all eight levels because it would be very fulfilling to do so. It has a lot of climbing and crawling but they assured us that we can do it.
Level 1 is just a climb on a bamboo stairs with a blueish water that welcomed us wonderfully.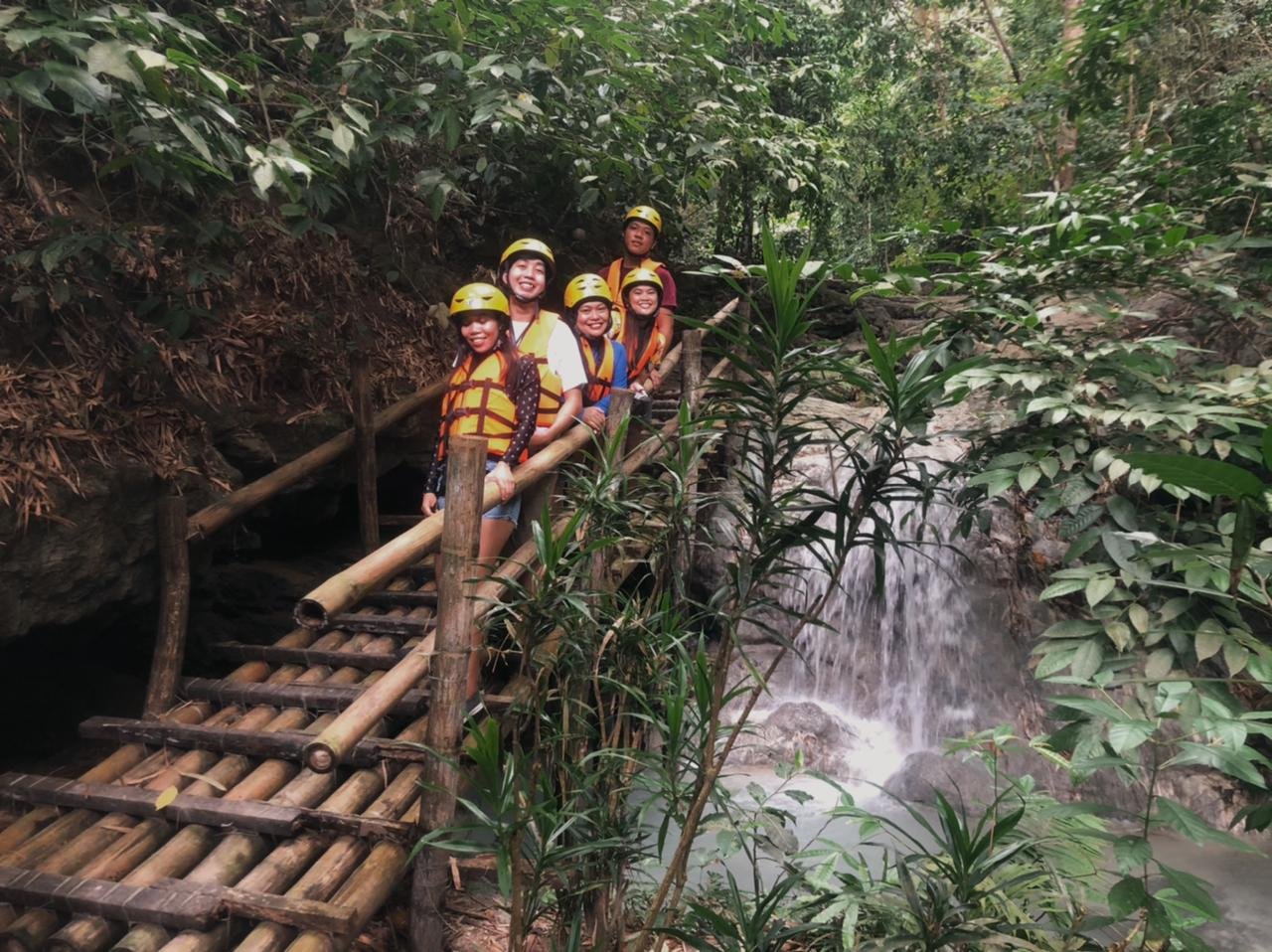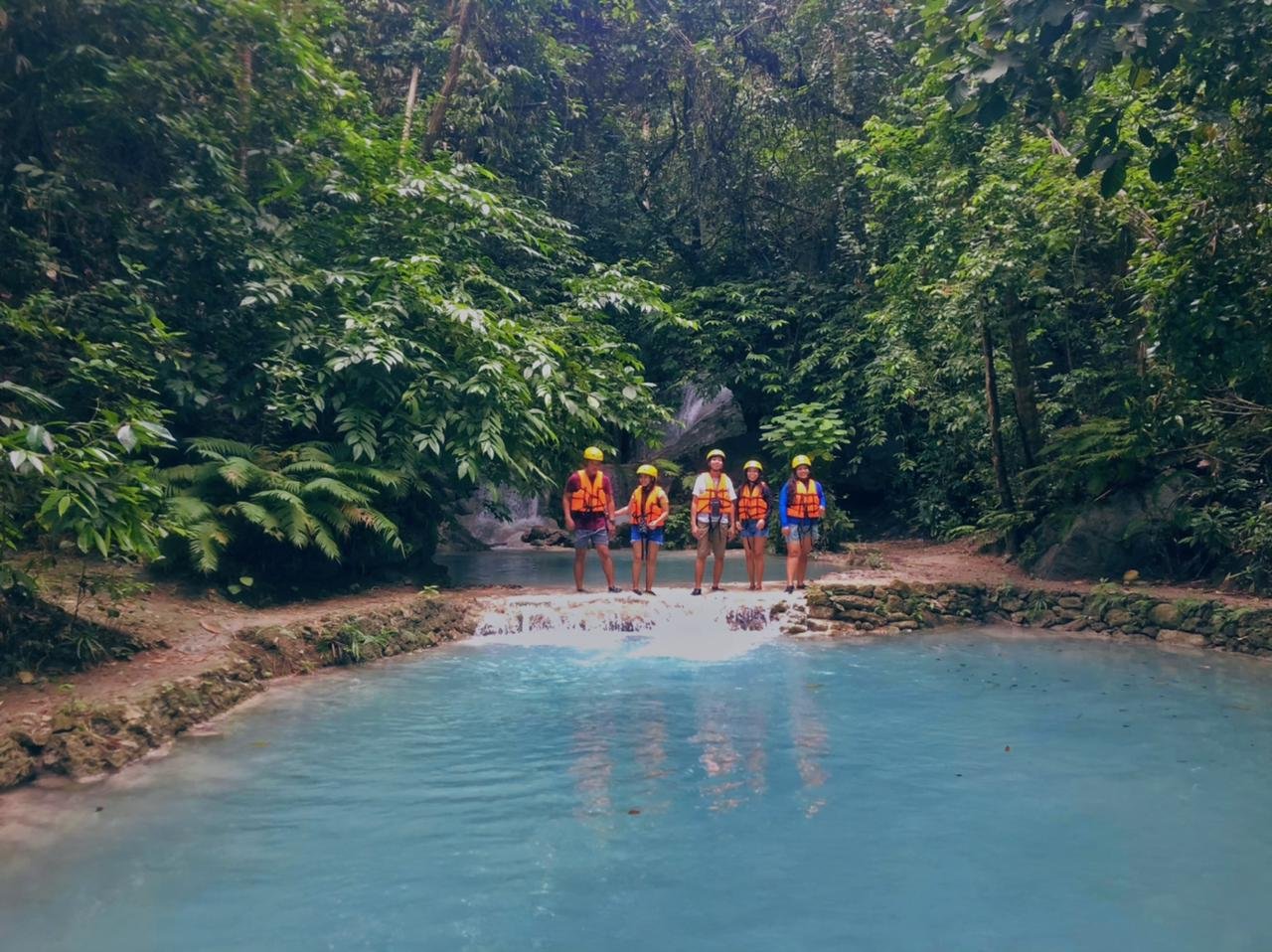 After the first level is an adventure worth remembering. I am very nervous at some levels because one wrong step and I might slip from the high rocks, here are some of our pictures.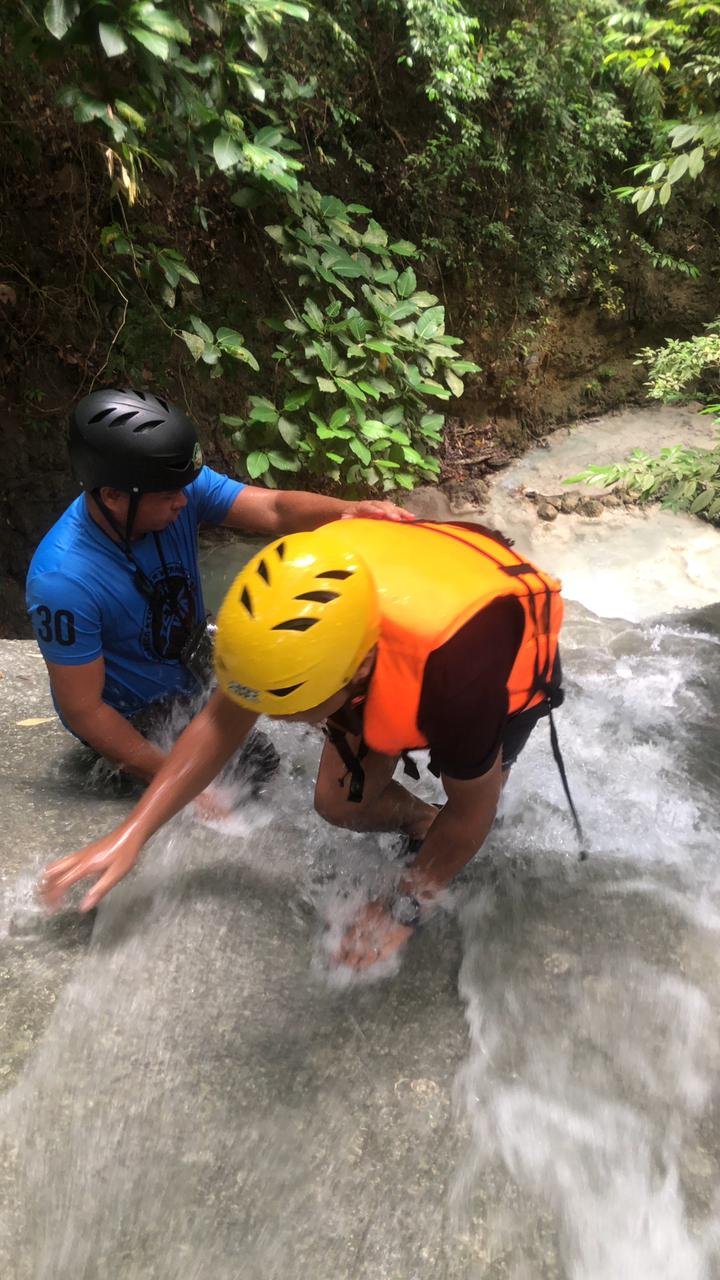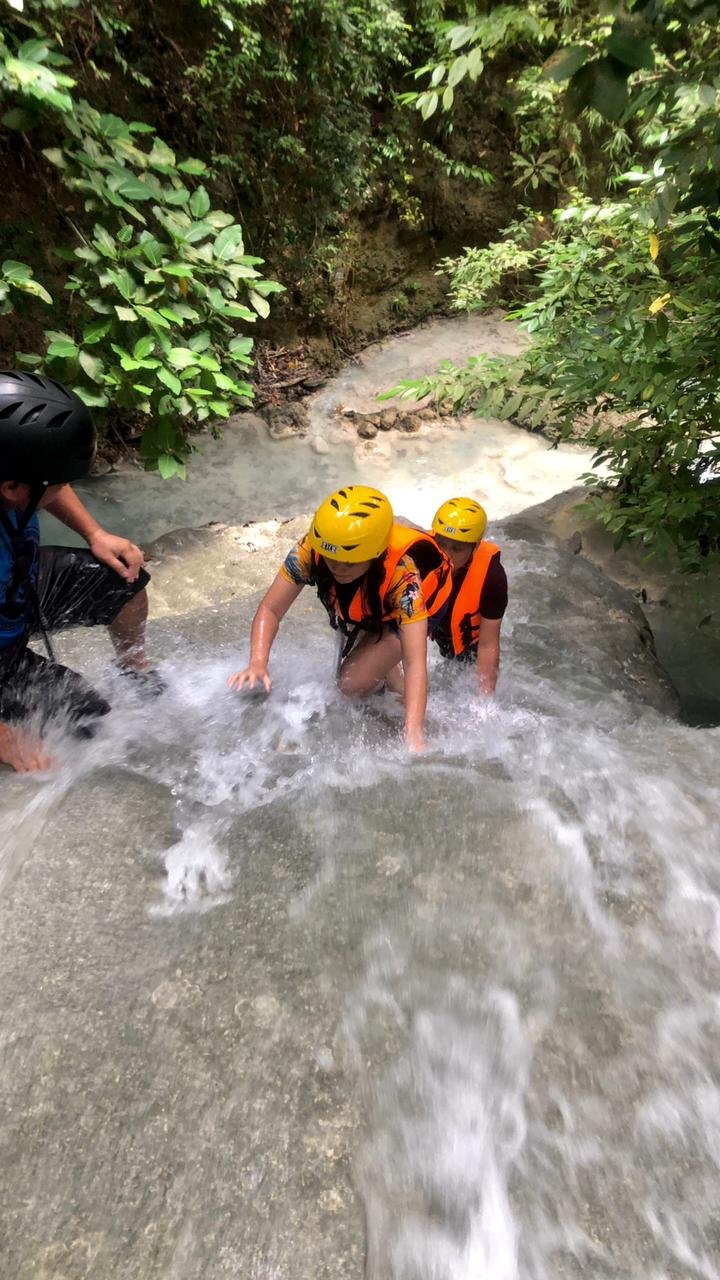 Climb . Crawl . Survive .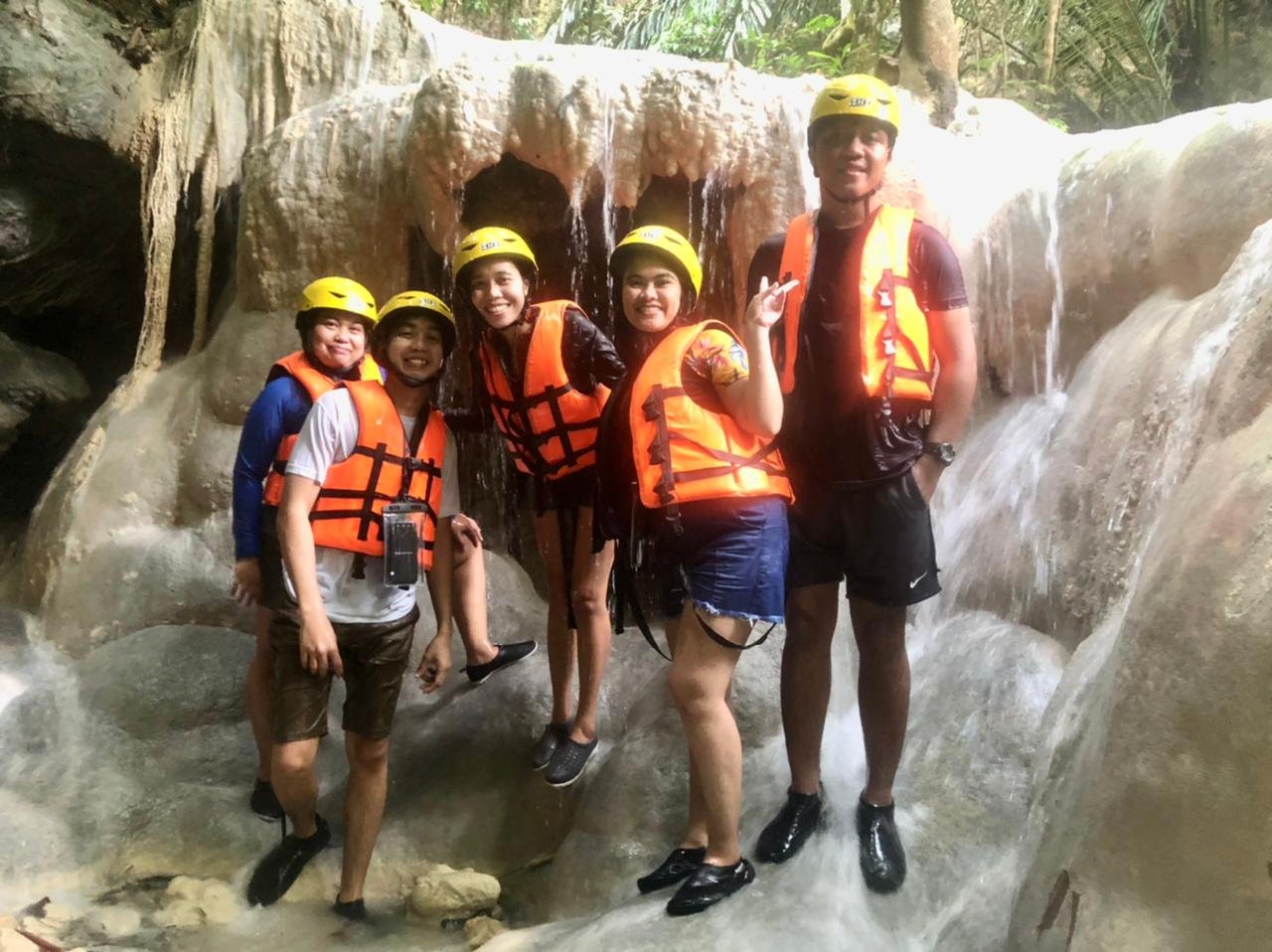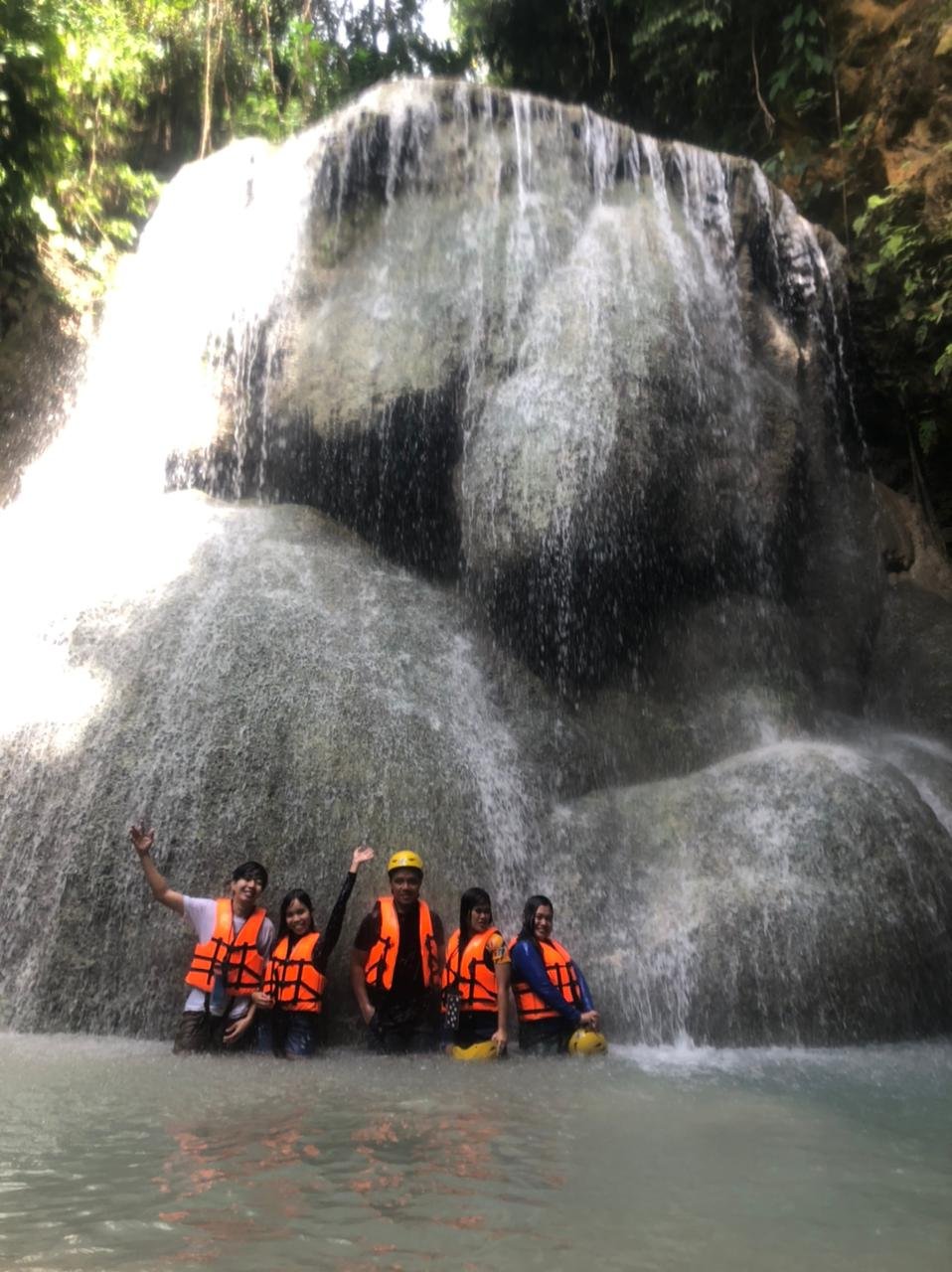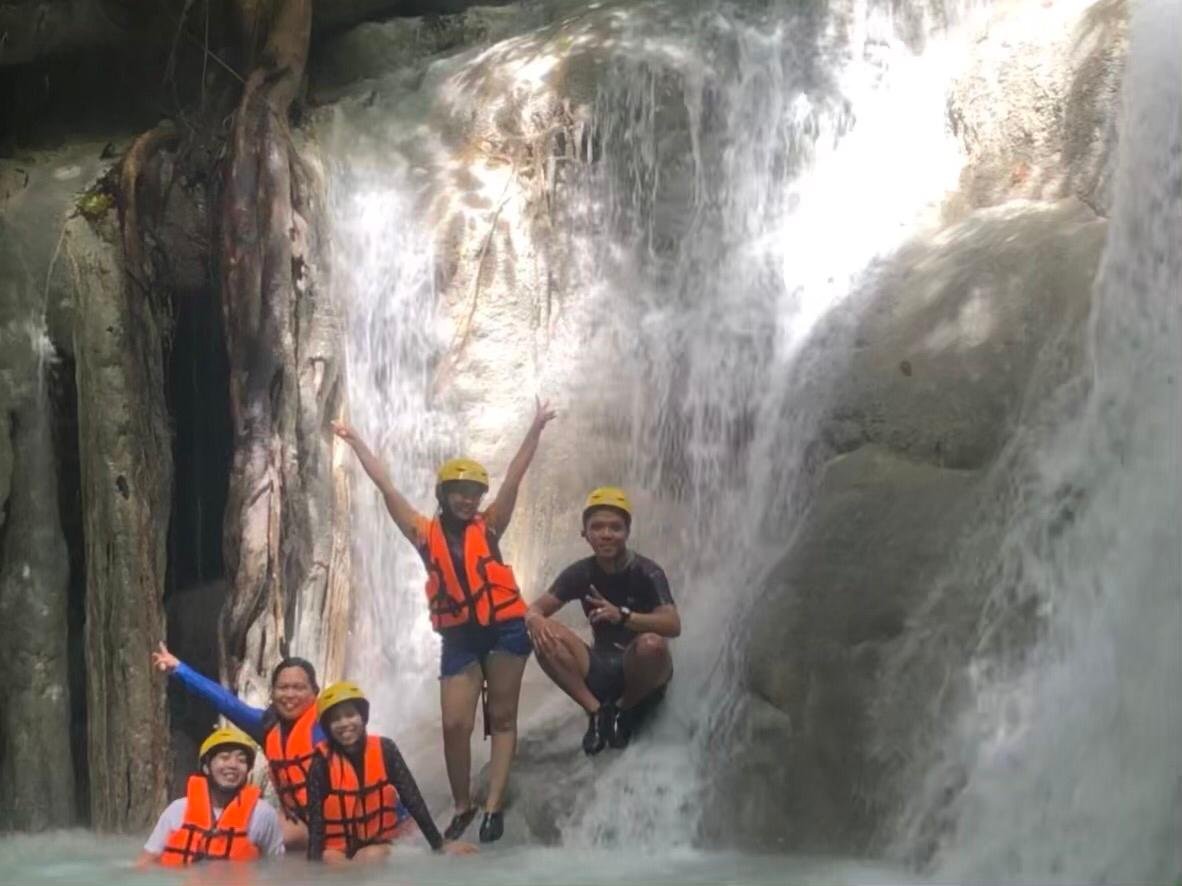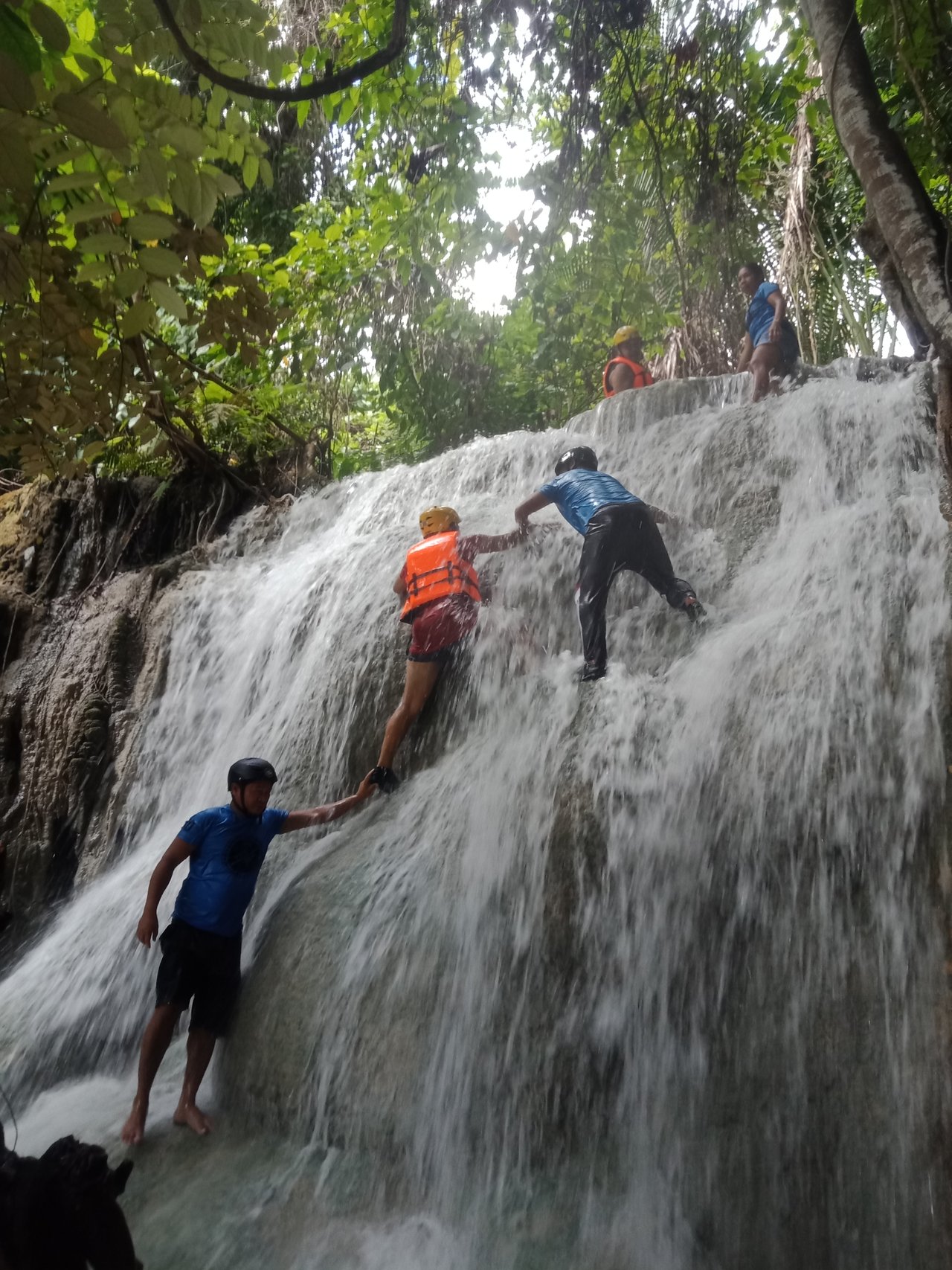 The most difficult level for me is Level 6 because it is very steep and the surge of the water is very strong that I cannot see the steps or trail on the rocks. I almost slipped but I am glad and proud that I survived. Here is the video of us surviving for dear life hehe
We are very glad that we have our expert tour guides because without them it would be impossible to survive and succeed the adventure, we gave them a tip after the trip. At every level we stop for a couple of minute to rest and took photos so that we can keep memories of this trip.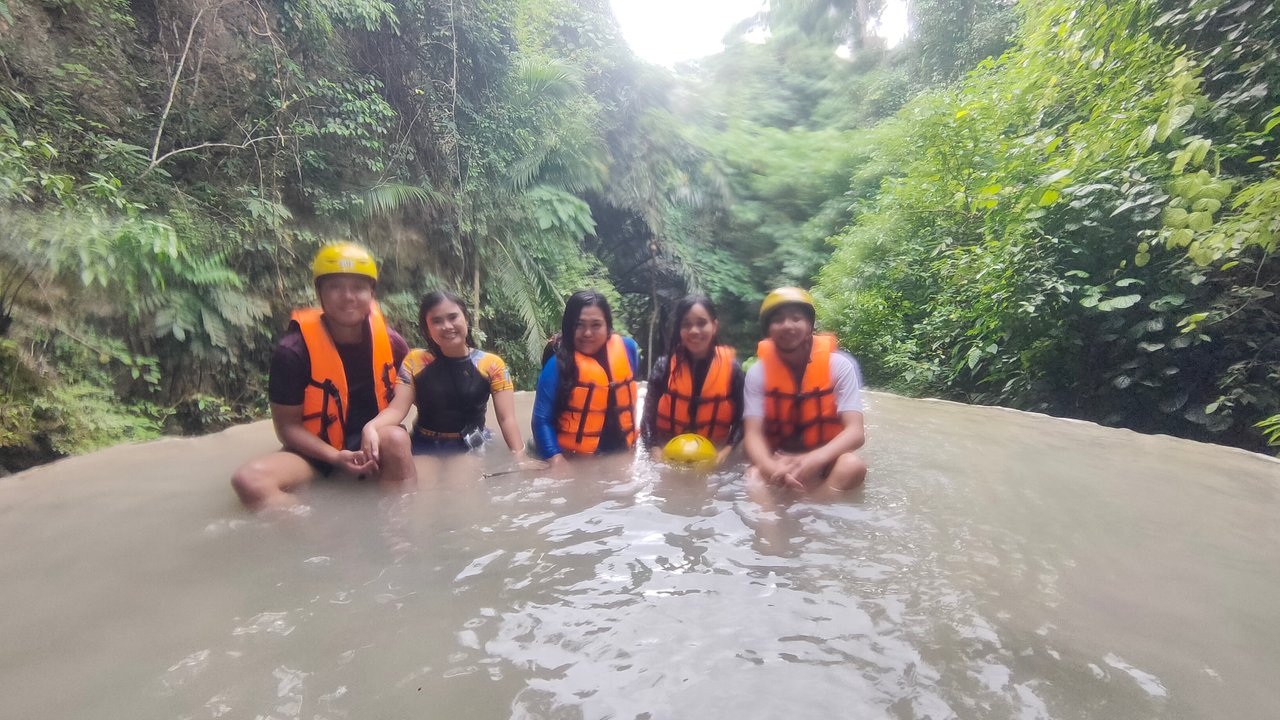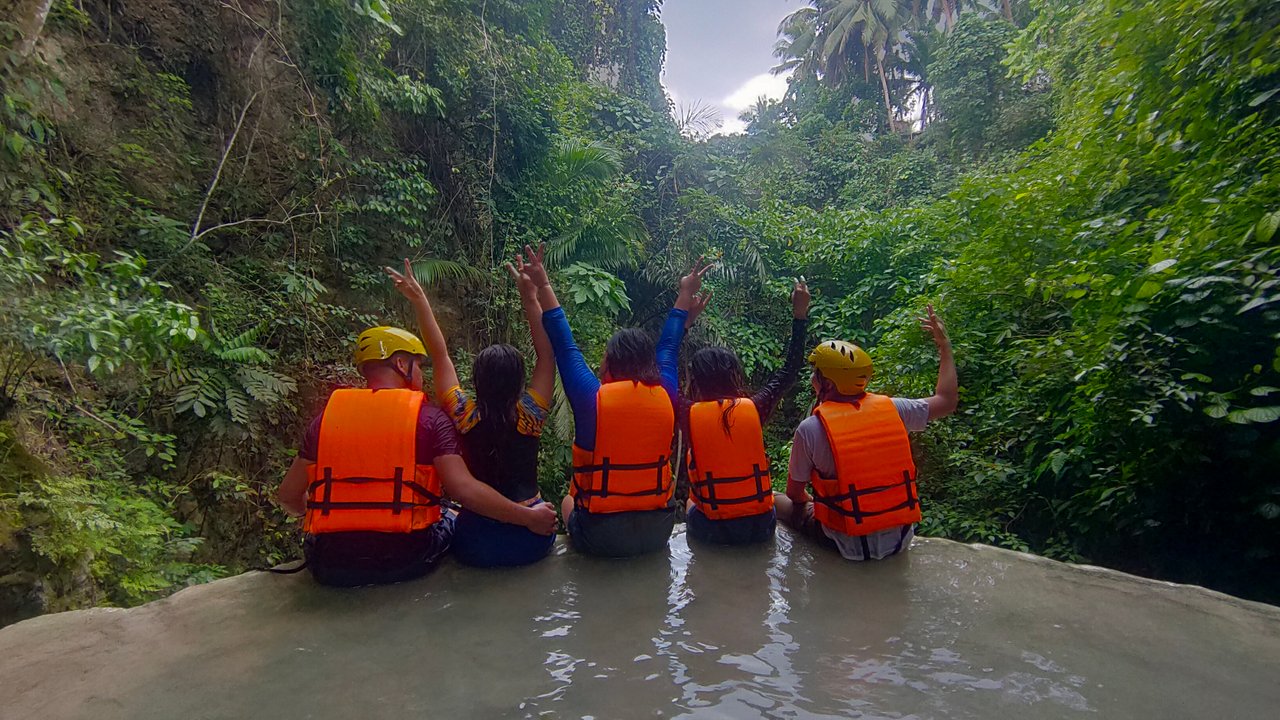 At last, we reached Level 8! With so much fun and nervousness we finally reached the top. In this level the water is very cold and clear. It only has an average height falls but we are very glad to reach this level despite the struggle and pains in climbing. We took almost 2 hours to reach this, an adventure it is!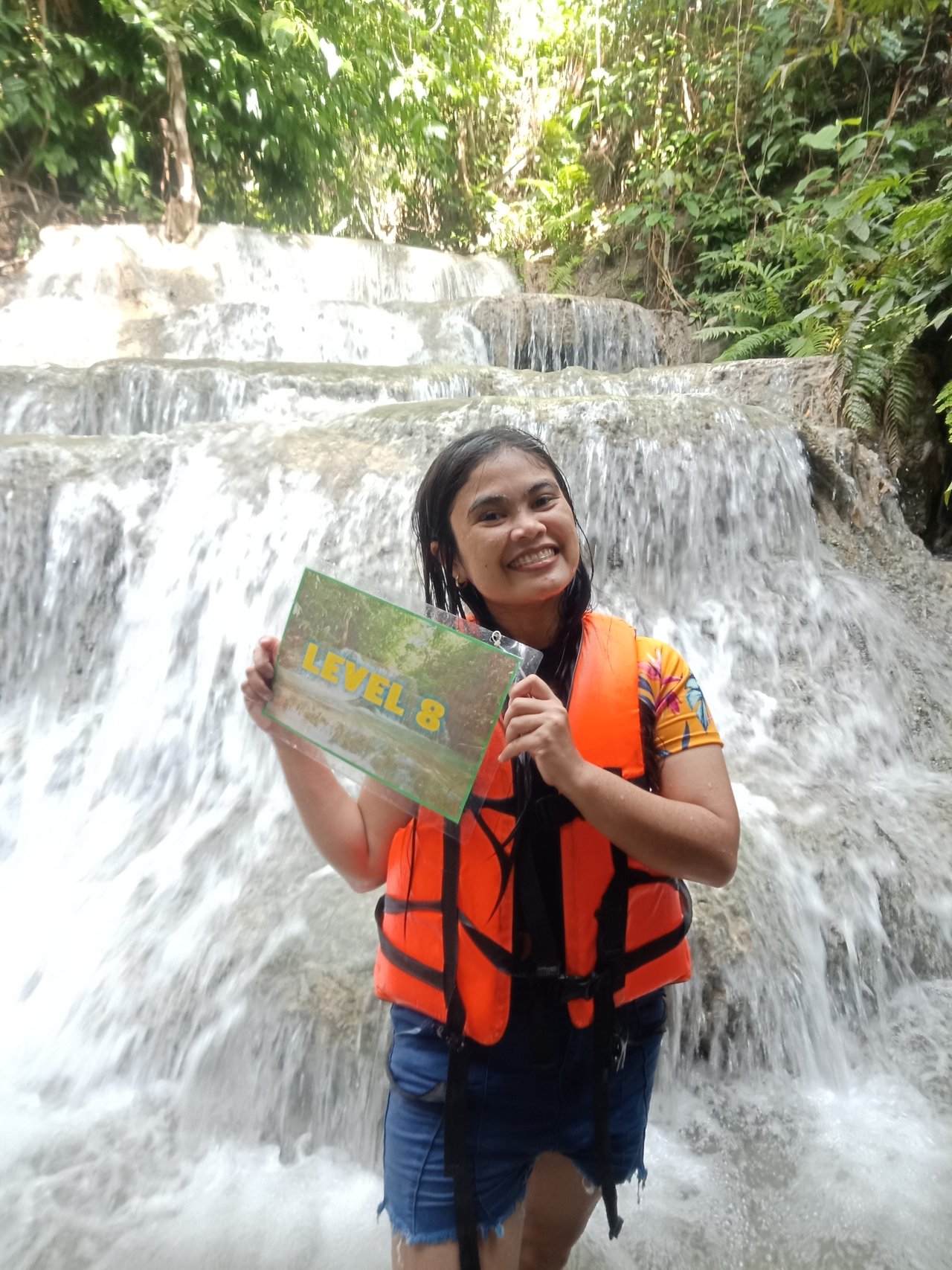 This adventure is surely a trip to remember. This place is very good spot for those people seeking adventure in their trip and vacations. I find Aguinid Falls very unique to other falls that I've been to because of its eight levels that offers great adventure that we cannot forget for the rest of our lives.
Surely the Philippines has so much to offer to its tourists. Have you been here my dear Steemian friends? If not, add this place in your bucket list.
Again, thank you so much @olga.maslievich for this contest and I would like to invite my friends @aprilmaireyuan @jenesa @umme & @umbayangelica12 to join this community and this contest.
That's all for today, thank you for reading my blog. Travel on! Steem on!