The BNB burning, which was previously said to take place between July 15-18, has just taken place!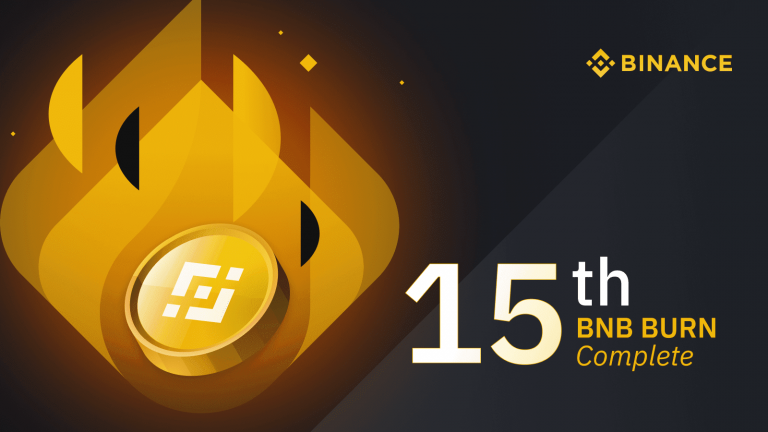 The dates of July 15-18 were indicated for the regular burning of Binance Coin. Today was expected and 1,296,728 BNBs were burned just now. It is known that coins with a total value of 390,855,150 USD are burned to narrow the supply. This news, we can not say that the price of BNB has reacted because this news has already been priced in for a few days.
✅Binance Coin Burning Happened
With the announcement made by Binance CZ a little while ago, we see that the coin burning process has been completed. Current BNB price declined to $300.87 level. Binance Coin (BNB), which priced mine during the week, could not catch a good rise due to the negative atmosphere of Bitcoin.
The 16 Million Binance Coins (BNB) held were unlocked. The company moved these assets to the team's address, as previously announced in its whitepaper. Binance team burns the assets it carries to its address at certain times, narrowing the supply. Thus, the price of BNB gains in value due to scarcity.
✅Binance Coin (BNB) Burns
Lastly, Binance, which made a "burn" transaction on April 16, burned 1.1 million BNB with a value of approximately 600 million dollars. These burning processes are carried out 4 times a year. For example, the burning carried out in April covered the months of January, February and March. Binance, which burns every quarter, carried out its 16th Quarter burn.
In other words, an average of 4 million BNB per year is burned, destroyed and the supply is narrowed. This is great for long-term investors, with 2% of the total supply disappearing per year. For the long-term investor, this figure means over 20% in 10 years. In other words, even if the price remains constant, its assets will be 2% less every year. Moreover, BNB is increasing by an average of 300-500% every year. Even if it is calculated on the bottom prices, this means getting rich for the long-term investor.
Of course, there is no guarantee that Binance Coin (BNB) and Binance exchange will continue to live for 10 years. But remember, Binance is currently the largest exchange in terms of trading volume globally.
Of course, none of our posts contain investment advice. You should make your evaluations as a result of your own research and decide on the investment in this way. Remember, cryptocurrency markets are an extremely risky area.