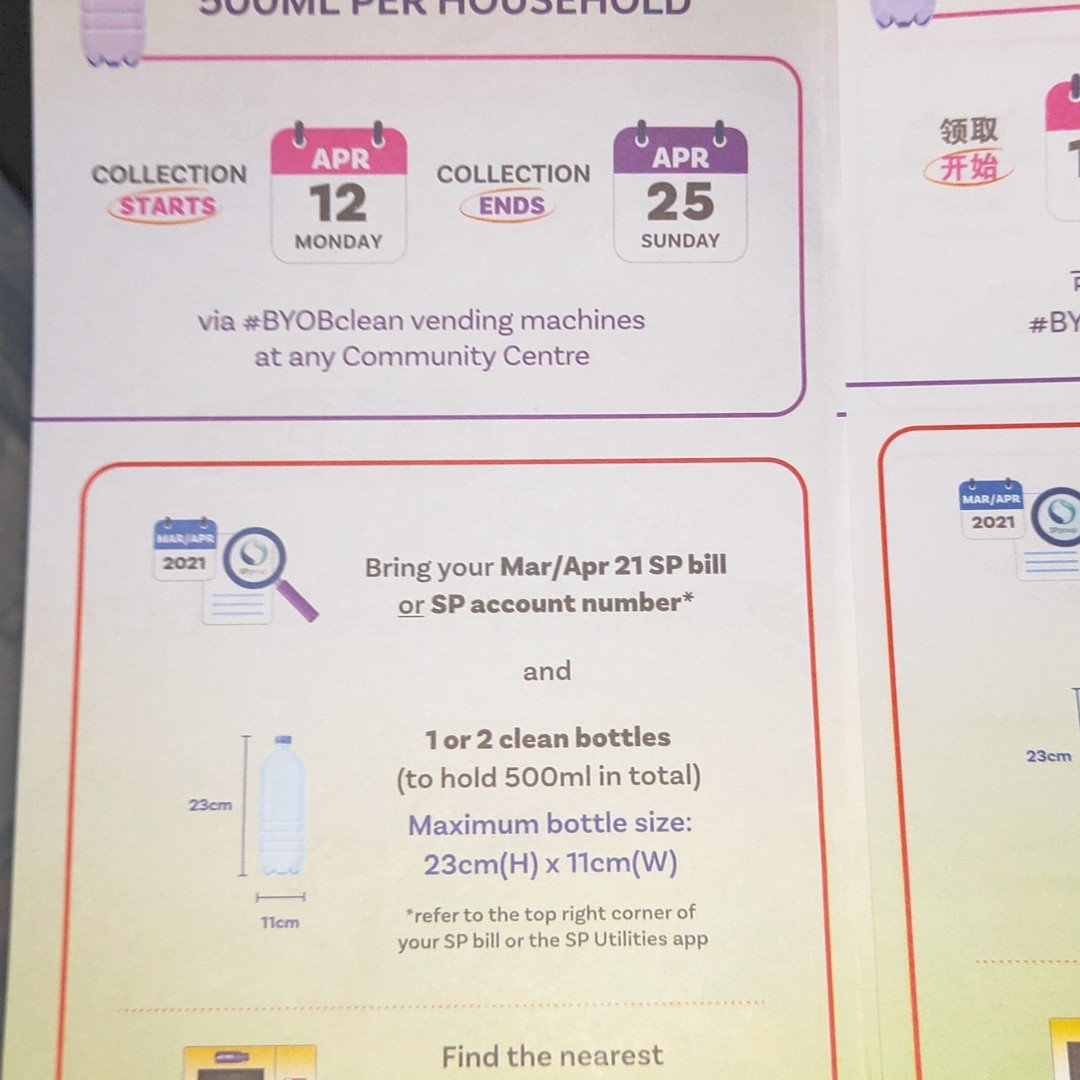 Today receieved electric bill from utility board and read the brochure attached to the letter.
Wow, the Temasek going to distribute free hand sanitizer to all household !
what we need to do is to prepare a cleaned empty bottle then go to the designated center collect will do. And not forgetting to bring along your electric bill as one household entitled only one bottle hand sanitizer.
Tomorrow need start prepare the empty bottle !
[WhereIn Android] (http://www.wherein.io)