Costa rocciosa
Solitary cliff [ITA/EN]
ITA
Un luogo panoramico di fronte al mare è particolarmente adatto per stare qualche minuto da soli e fare una pausa di riflessione sui propri problemi personali o sul destino dell'Umanità.
Le scogliere sono solitamente piene di conchiglie, ma talvolta si trovano anche cumuli di rifiuti nascosti. La presenza di un albero, di un muretto o di un lampione dimostrano che la scogliera si trova molto vicino ad un centro abitato.
EN
A panoramic place facing the sea is particularly suitable for being alone for a few minutes and taking a pause for reflection on one's personal problems or on the fate of humanity.
The cliffs are usually full of shells, but hidden piles of waste are also sometimes found. The presence of a tree, a wall or a Street lamp show that the cliff is located very close to a town.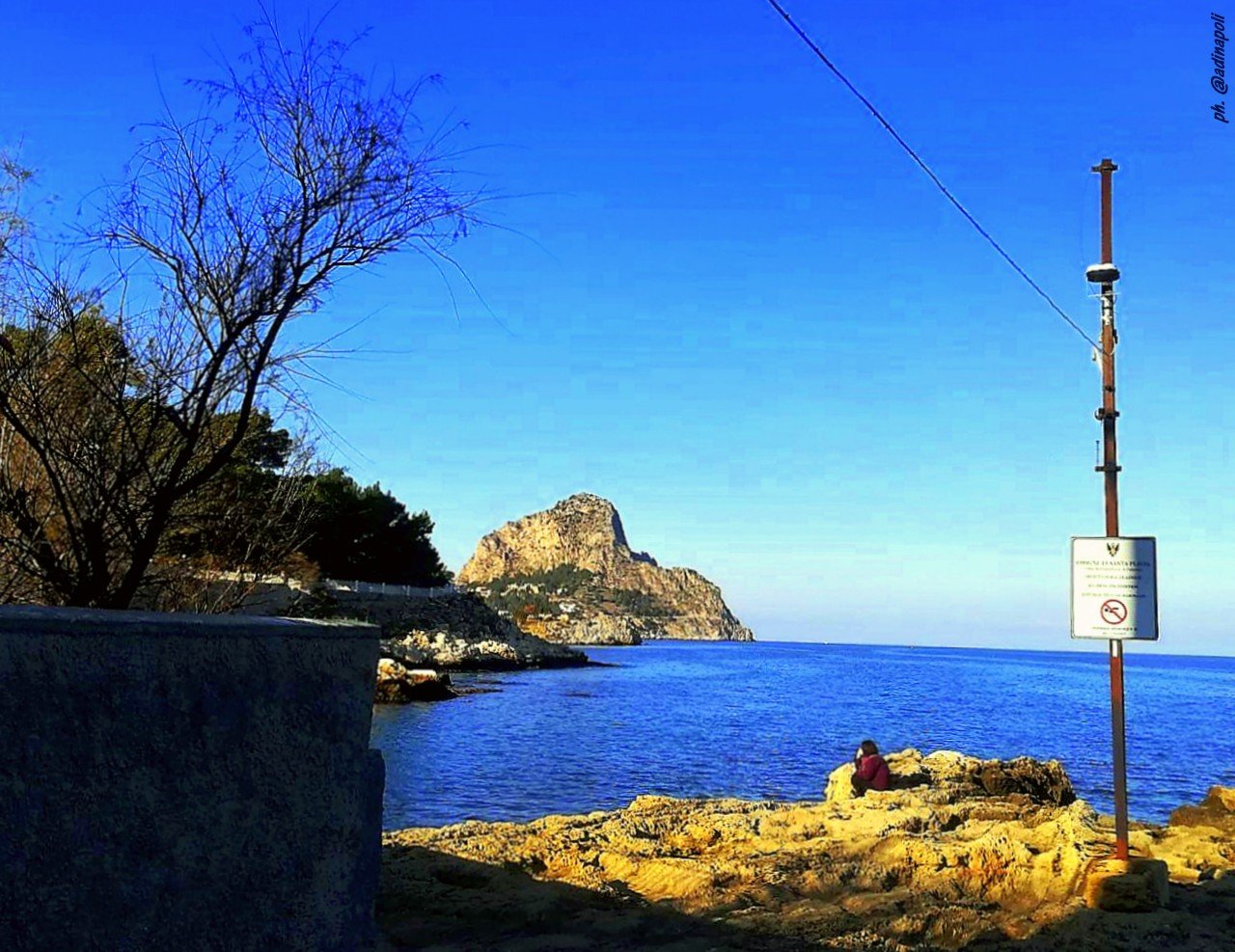 EN - Text and photos by @adinapoli
ITA - Testo e fotografia di @adinapoli
La fotografia è di proprietà dell'autore.