L'erba del micino
The cat on the meadow [ITA/EN]
ITA
Gran parte del fascino dei gatti risiede nelle straordinarie caratteristiche dei loro occhi.
Gli occhi dei gatti possono essere verdi, azzurri o gialli, ma talvolta l'uno ha un colore diverso dall'altro. Anche se i felini non sono in grado di distinguere i colori, la preziosa coppia di organi della vista consente loro di vedere nell'oscurità. Una superficie "speculare" posta dietro la retina provoca un misterioso riflesso che al buio consente agli occhi del gatto di brillare.
Inoltre i gatti amano una pianta nota proprio come "erba gatta" che esercita benefici effetti sulla salute di tutti loro.
Le parole chiave sono: occhi ed erba.

Key-Subjects are: eyes and grass.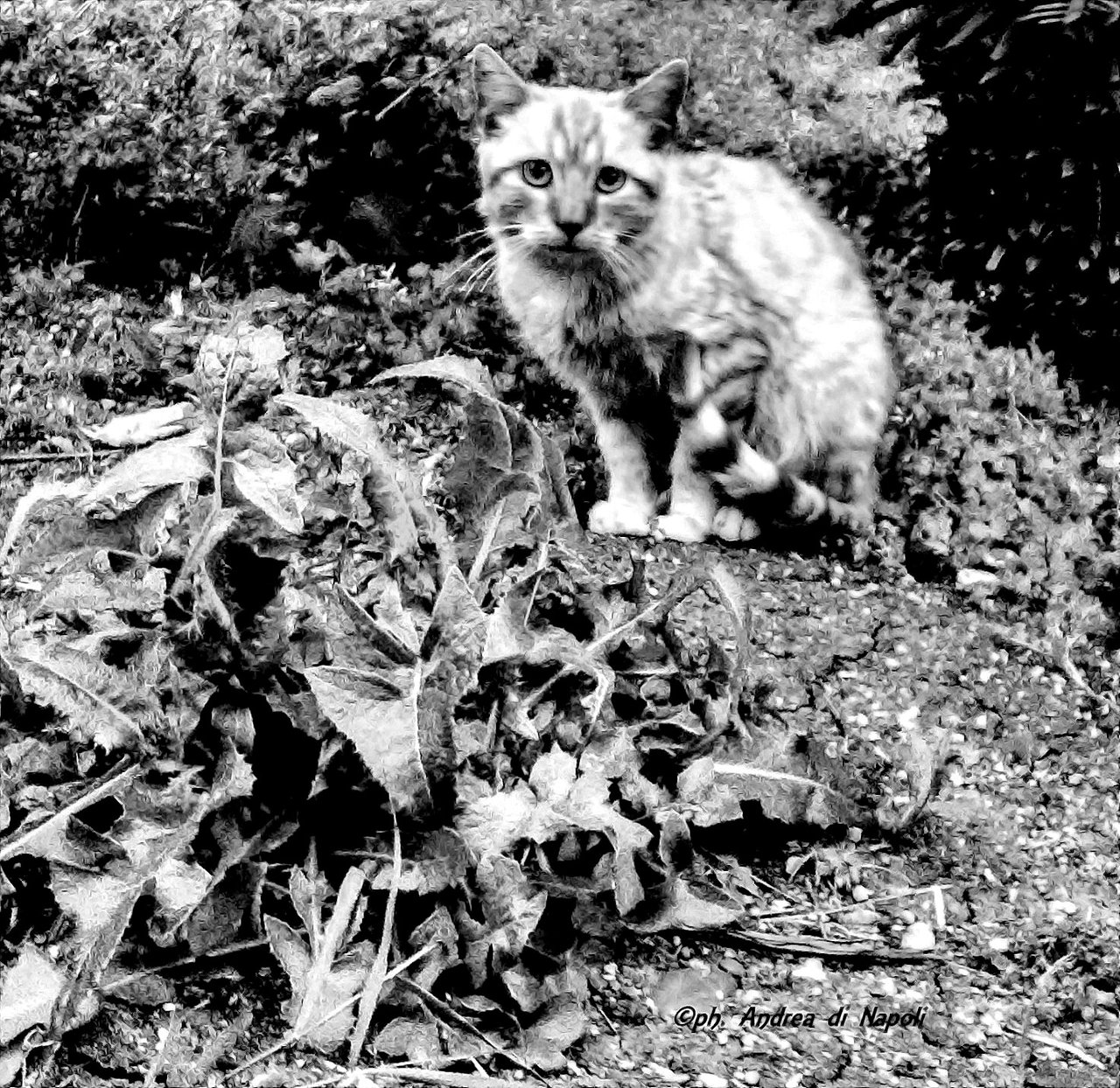 EN - Text and photos by @adinapoli
ITA - Testo e fotografia di @adinapoli
La fotografia è di proprietà dell'autore.
EN - This is my entry to the 22th Edition of the PhotoChain challenge.
Photo Chain Challenge by @davidesimoncini
PhotoChain Challenge: 22th Edition. My key word is TAIL.
https://steemit.com/photochain/@davidesimoncini/photochain-challenge-22nd-edition-start-21st-edition-s-winners-steem-prize
ITA - Questa è la fotografia b.n. che intendo proporre alla 22a edizione della sfida
di PhotoChain Challenge.
Photo Chain Challenge 22a edizione di @davidesimoncini
La parola che suggerisco è CODA.

EN
Much of the charm of cats lies in the extraordinary characteristics of their eyes.
The eyes of cats can be green, blue or yellow, but sometimes each has a different color from the other. Although felines are unable to distinguish colors, the precious pair of organs of vision allows them to see in the dark. A "mirror" surface placed behind the retina causes a mysterious reflection that in the dark allows the cat's eyes to shine.
In addition, cats love a plant known just as "catnip" which has beneficial effects on the health of all cats.