I took a walk in the park that I usually go to, and noticed another birdhouse that was in need of some construction.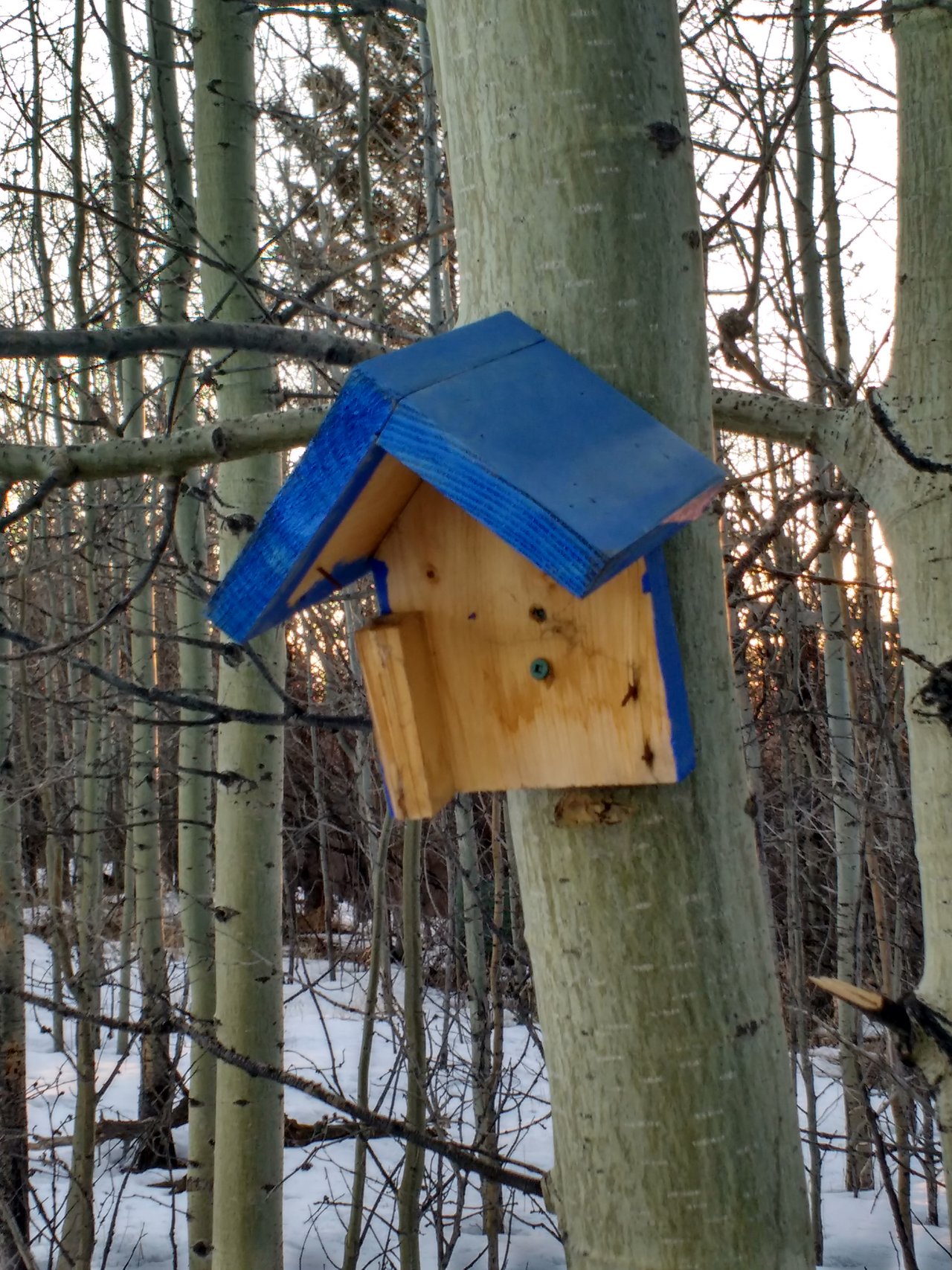 This one had a roof but no floor.
The Canadian Geese where making a racket flying in from the south. They are a little early in the season, the ponds are still frozen over.



5089