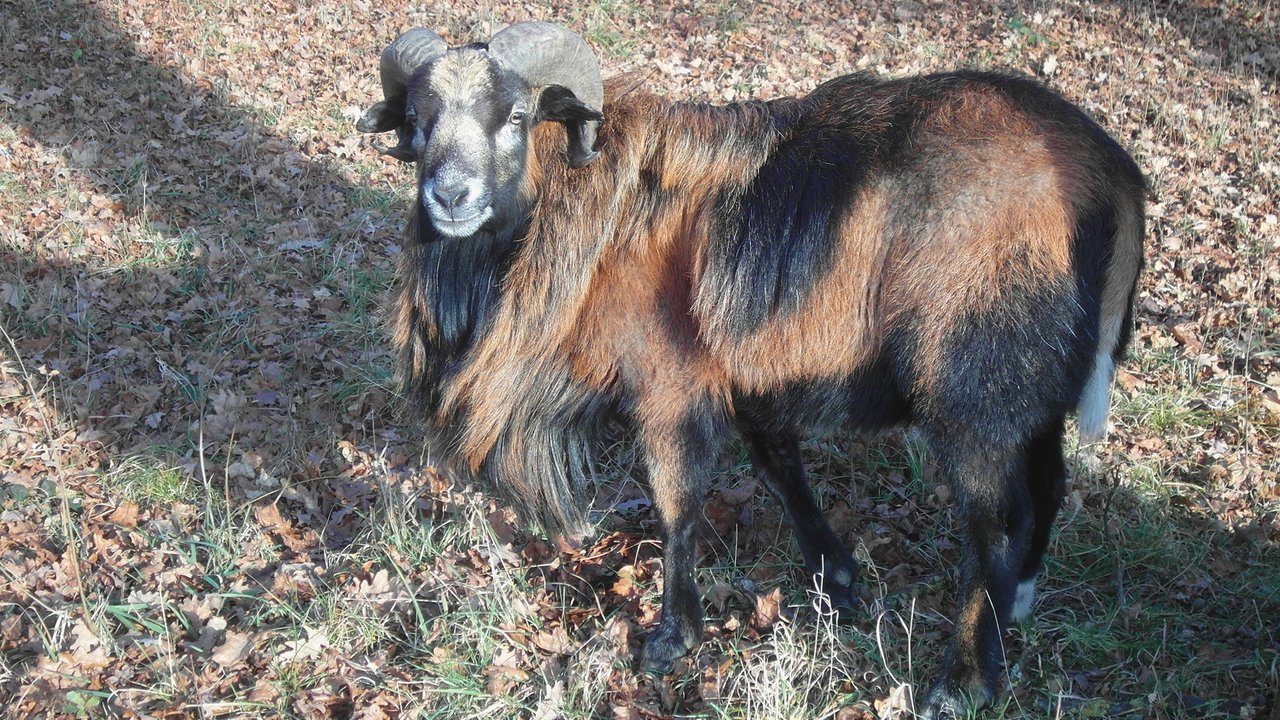 My Actifit Blog #831 | 1 January 2021 |
I hope each of you had a good start into the New Year!
The weather today was pleasantly mild, so nothing stood in the way of a first run in the new year.
I even met a sheep on a meadow, which showed me his chocolate side, when I took a photo of him.
Other than that, not much happened today!
By the way: I have increased my running goal for 2021 by 20%, which means that I would like to look back on 1200 running kilometers at the end of 2021.
I think that's a realistic goal. I do not make targets for walks or bike rides. I will probably manage about 600 km each time - as I did last year.
Below you can see a graphical statistic of my activities of the last year!

Ich hoffe jeder von euch hatte einen guten Start ins Neue Jahr!
Das Wetter heute war angenehm mild, sodass einem ersten Lauf im neuen Jahr nichts im Wege stand.
Ich traf sogar einen Schafsbock auf einer Wiese, der mir seine Schokoladenseite zeigte, als ich ihn abfotografierte.
Ansonsten ist heute nicht viel passiert!
Übrigens: mein Laufziel für 2021 habe ich um 20% erhöht, das bedeutet, dass ich gerne am Ende des Jahres 2021 auf 1200 Laufkilometer zurückblicken möchte.
Ich denke, das ist ein realistisches Ziel. Ziele für Spaziergänge bzw. Radfahrten mache ich nicht. Vermutlich werde ich jeweils - wie im vergangenen Jahr - ca. 600 km schaffen. Ich lass das auf mich zukommen.
Weiter unten seht ihr noch eine grafische Statistik meiner Aktivitäten des letzten Jahres!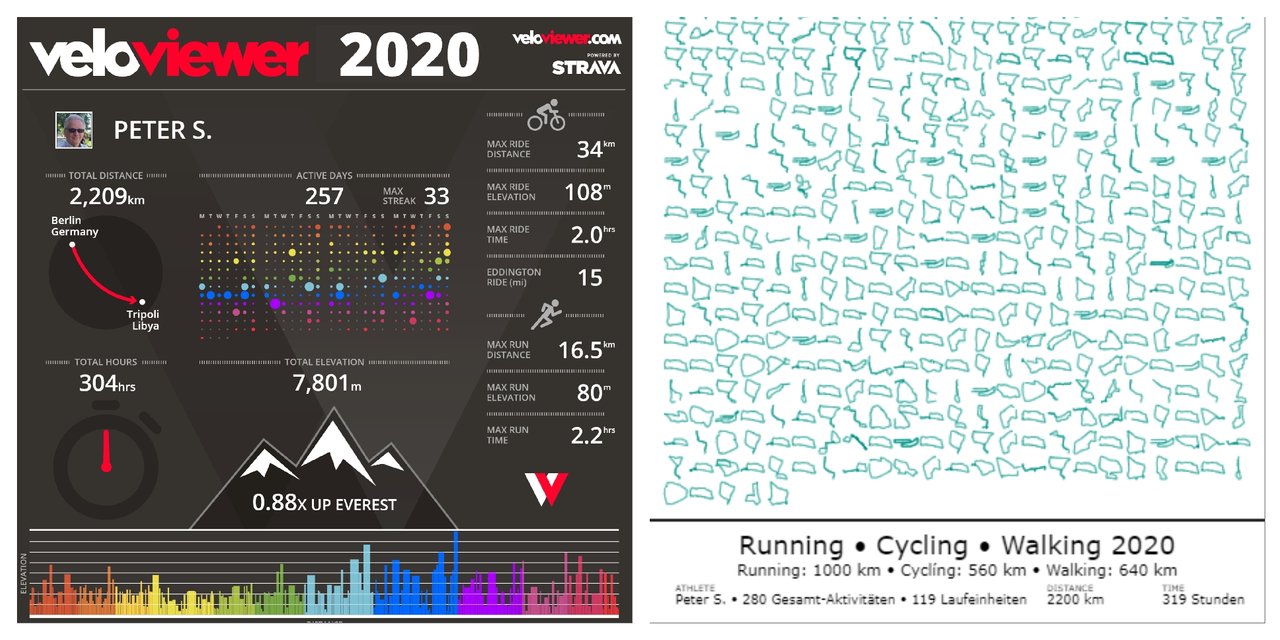 Stats for Today
Running: 8 km
Current Total 2021:

8 km
Activity Count: 12 443 steps

(counted by my Fitbit device synced with actifit fitness tracker)
Activity Type:
Running, Daily Activities
Current Actifit User Rank: 65 (+17.00)*
*Holding 170.00 AFITX tokens
Rewarded Activity Reports: Level 9/10
Checkout all original rewarded Reports on actifit.io UI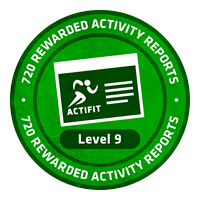 Next and last Badge: Level 10 needs to have 1080 Rewarded Activity Reports!

How to start your actifit/HIVE account:
• Signup for a HIVE-account here or here
• Download the app for Android or IOS
• Join Actifit's community on Discord for discussions and help
• Follow @actifit for daily News and Statistics
• Read the Official White Paper for further information on the project!
• Please vote for @actifit as witness!! The team is doing an excellent job!
• Make at least 5K steps daily and get upvotes from @actifit!
• Now you are ready to go to the Moon!
• Distance to the Moon is avg. 385K km! Enjoy your lifelong travel! 😄

This is my actifit posting account! I'm trying to enhance my health and fitness mainly by running, walking and cycling.
Please support and follow my progress! Thanks so much!
In addition your steps can earn Sweat-Coins!
Please use the following link to download the App (IOS or Android):
Sweat-Coins
Life is Motion! Live an active Lifestyle to stay healthy and fit!




Photos © by actifit-peter
Who-Am-I ?