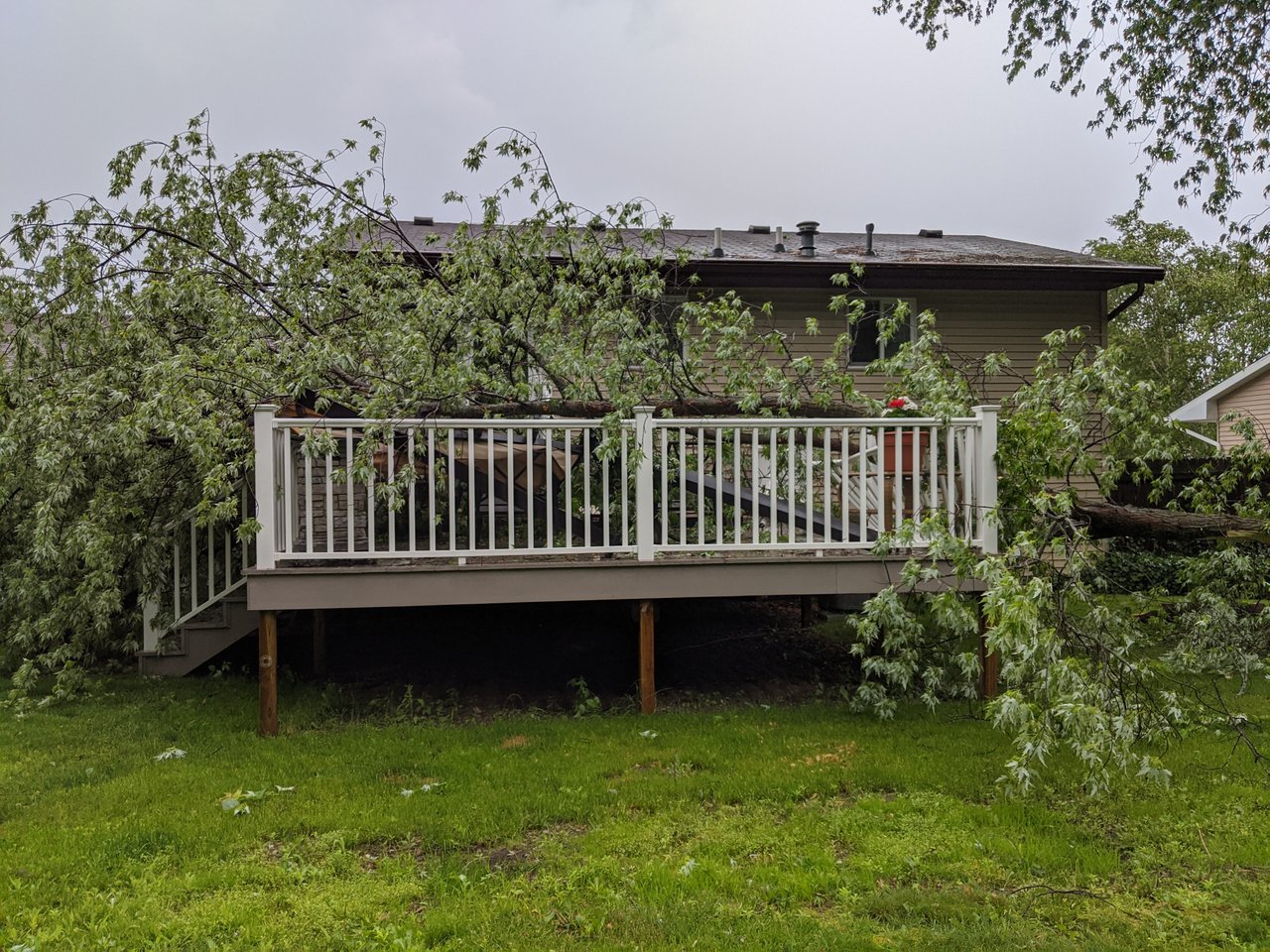 It was much too hot to walk when @mrsbozz and I got up this morning. It was five thirty in the morning and the temperature was already at 78 degrees. On top of that, the humidity was sitting at 77 percent.
All of those things combined together along with the remnants of tropical storm Cristobal to give us some pretty unstable weather this afternoon.
I was sitting in my office plugging away with my day when suddenly I got a call from my wife. I couldn't really understand what she was saying besides something about a tree falling on our deck.
I immediately left work and headed home. It is a half hour drive home from my office and let me tell you it felt like about five hours.
There was a point where I had to slow down from 75 mph to 30 mph on the expressway and turn on my hazard lights because the rain and wind were so hard. People were pulling off to wait it out but I needed to get home to my wife.
You can see the aftermath of the storm above.
Talk about a pain!
We are very blessed that neither my wife or our dog Jovi were injured and the damage to the house appears to be pretty minimal.



6219

Daily Activity, Moving Around Office, Yard Work