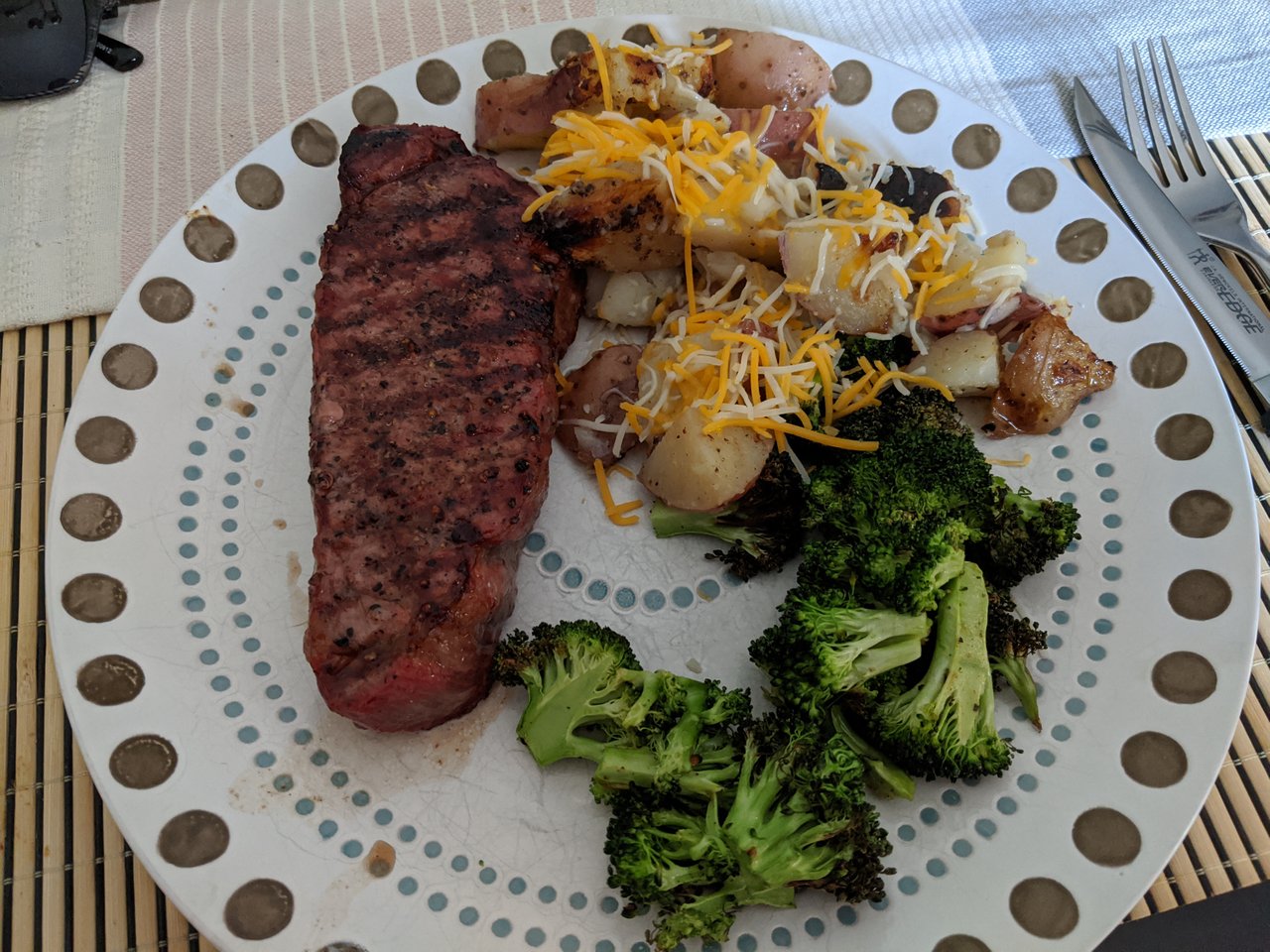 Today was one of the few days this week I was able to work a "full" day without needing to rush home for an emergency. That was a welcome change. The past two days have been very taxing to be sure!
After our morning walk I headed to work and then stopped on my way home to take care of a few errands.
This evening my friend came over to help install a ceiling fan in our entry way. The hope is that it will pull up cooler air from the basement in the Summer and push warmer air down there in the Winter.
We will see if it lives up to the hype.
I grilled a couple steaks for dinner to repay my friend and some chicken for my wife. It was a really great meal.
Tomorrow I have a full day ahead of me with getting our trailer ready to go for the camping season.



14481

Daily Activity, Moving Around Office, Walking