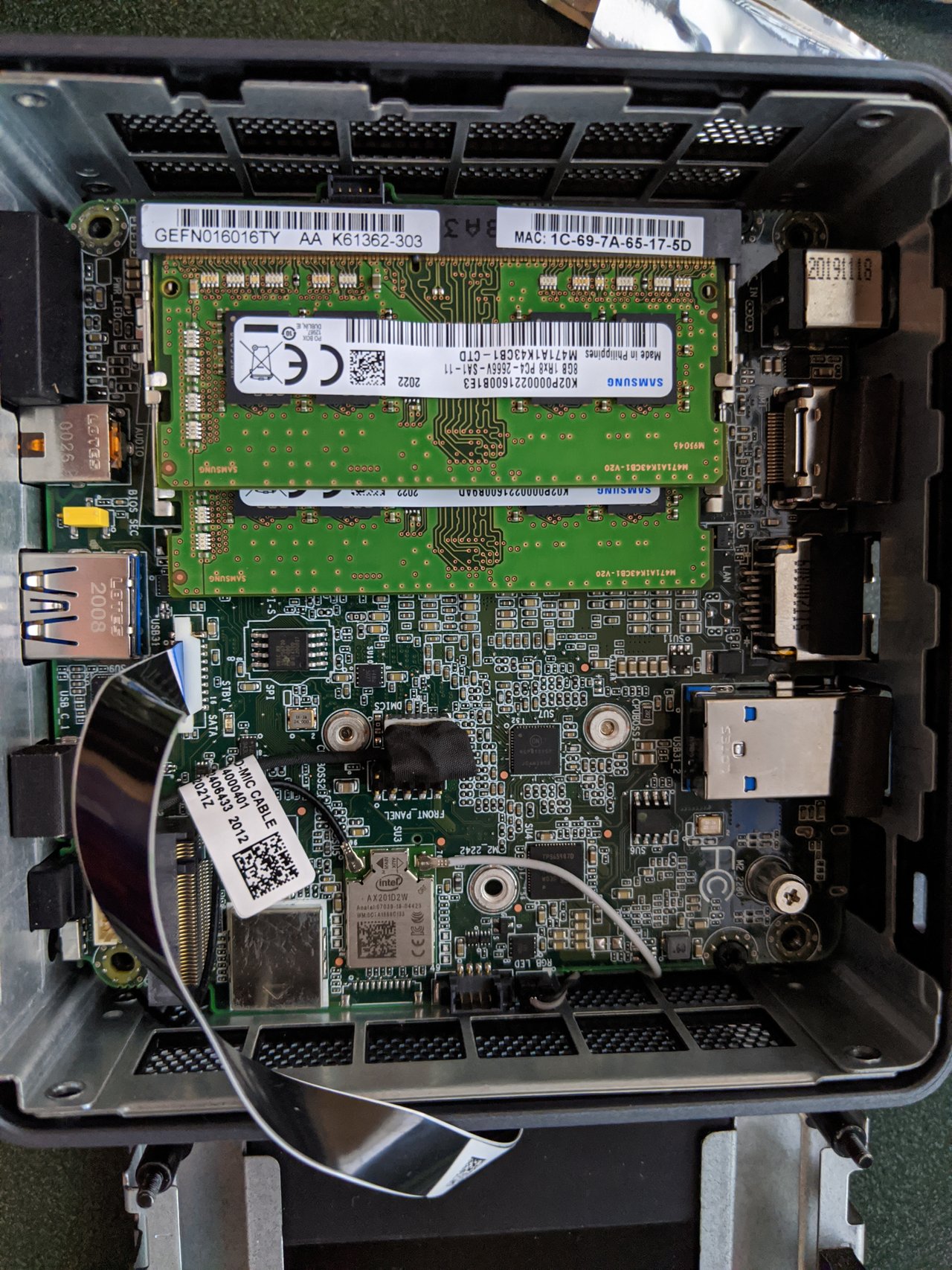 Can you believe I am actually getting a bit tired of talking about how busy and crazy life is?
We got up and did our regular walk today in the park. Then I headed in to work. Talk about a broken record...
This evening I had to run to the store to get some items for this weekend and then I just relaxed with my wife.
Jovi spent the majority of the evening down in the basement.
I can't really blame her, it is nice and cool down there and over ninety degrees outside.
Tomorrow we are going to celebrate fathers day with my wife's family.
It should be a really nice time.
This picture is what I worked on at work today. I have some Intel NUC's that I am trying to cluster together.



10539

Daily Activity, Gardening, Moving Around Office, Walking