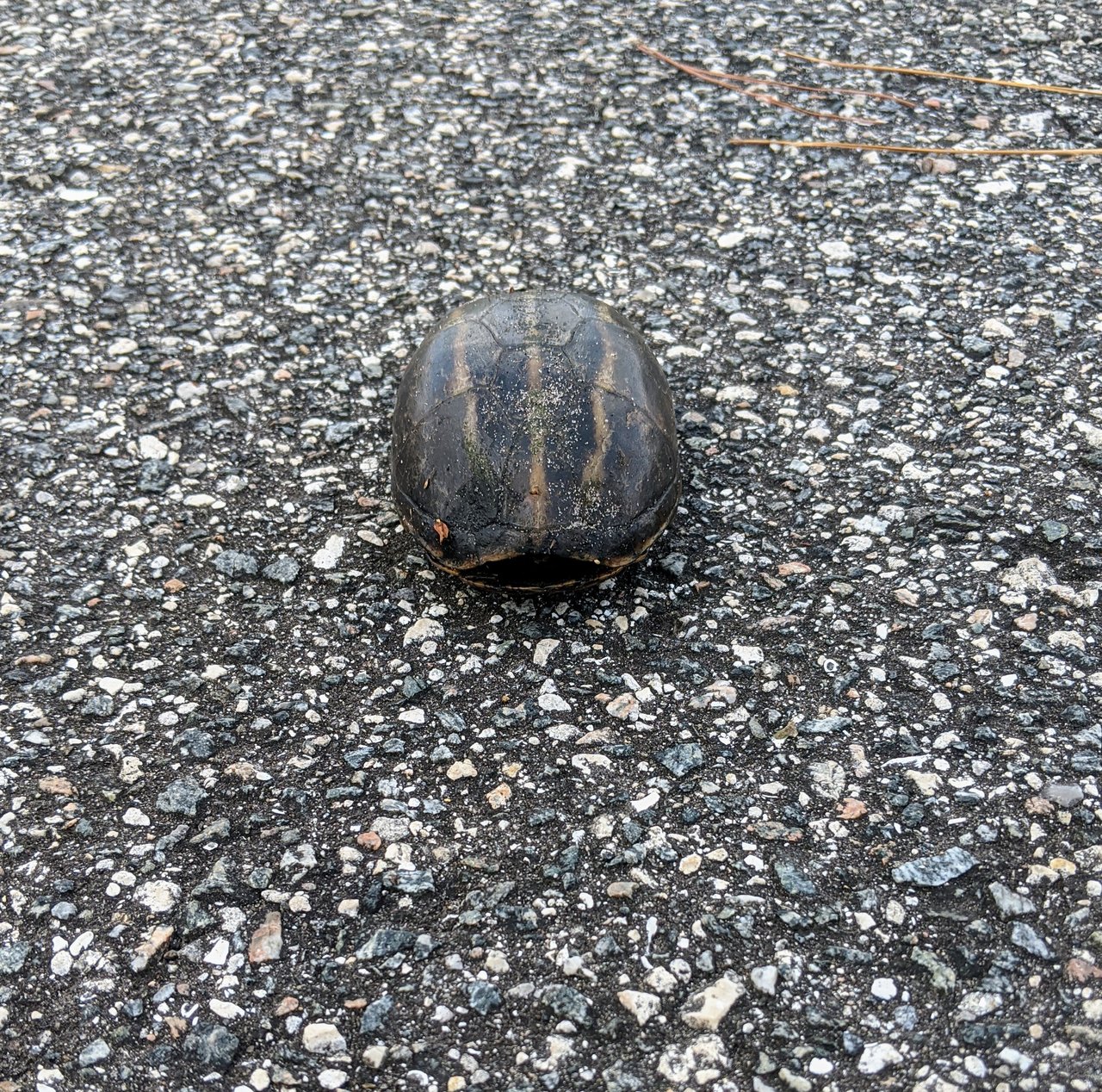 So today on my walk in hot humid Orlando I came across a Florida box turtle blocking my path.
Now he was tiny only about 4 in across but he was blocking my path. Could have easily walked around him but what's the fun in that?
So I waited and just stare them down. At first he stared at me but then went back in the shell so I knew I had him intimidated.
I waited and waited but I wasn't going to back down. Finally after what seemed like hours but was probably about 7 minutes he peaked his head out popped out his arms and legs and went off to the side.
I had one.
I had conquered nature.



12531