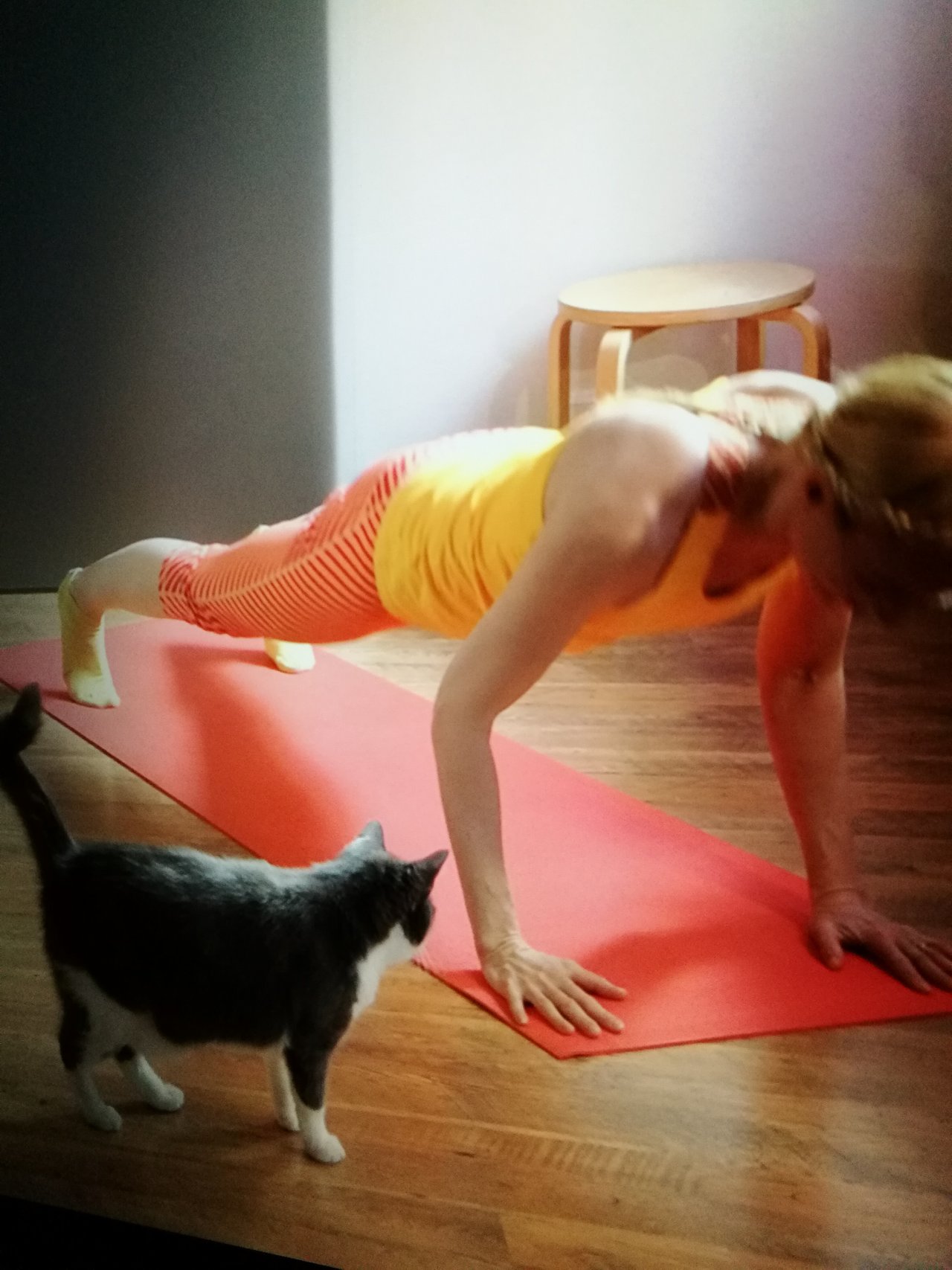 Not that many steps but lots and lots of pushups, squats, crunches, hip hinges, hip lifts and lifting kettlebells up and way up.
My personal trainer is overseeing my workout and the making of the video. As you can see from the photo above.
Got enough footage for two quick workout videos for my customers.
Excuse me for swearing but bloody hell I hate my face in it! Should have just let my hair hang loose and cover my face. Like cousin It.
Other than that, everything went smoothly. Didn't expect pushups to be this easy but I guess once gained muscle strength during the Apics and Actifit get in shape challenge isn't going away that easy. Or the other explanation is that I workout without me actually knowing it. Alter ego workout. Neat skill.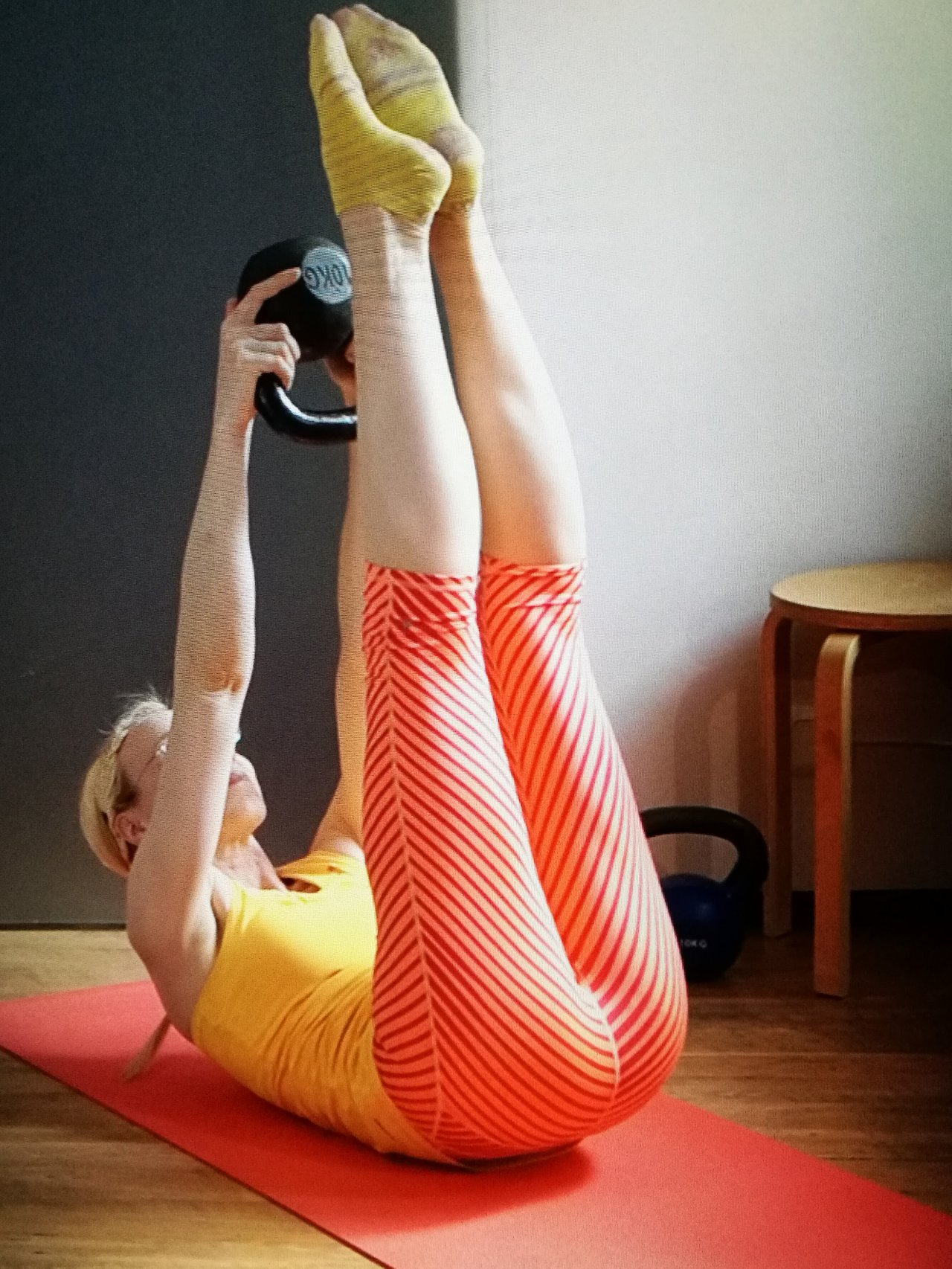 5936