I planted two more zucchini plants and three more tomato plants this evening. I had a crazy morning because my dog pepper slipped out of the yard when I opened my gate! I drove around looking for her for about 25 minutes asking lots of people in my neighborhood if they've seen a big black dog running around. Finally, someone called my phone and said that they had Pepper. Thank goodness I have a tag on her collar that has my phone number and her name. Apparently she had had a lot of fun; she had run over to a cow pasture and rolled around in manure! So as soon as I got her home I proceeded to give her a bath in the backyard.
---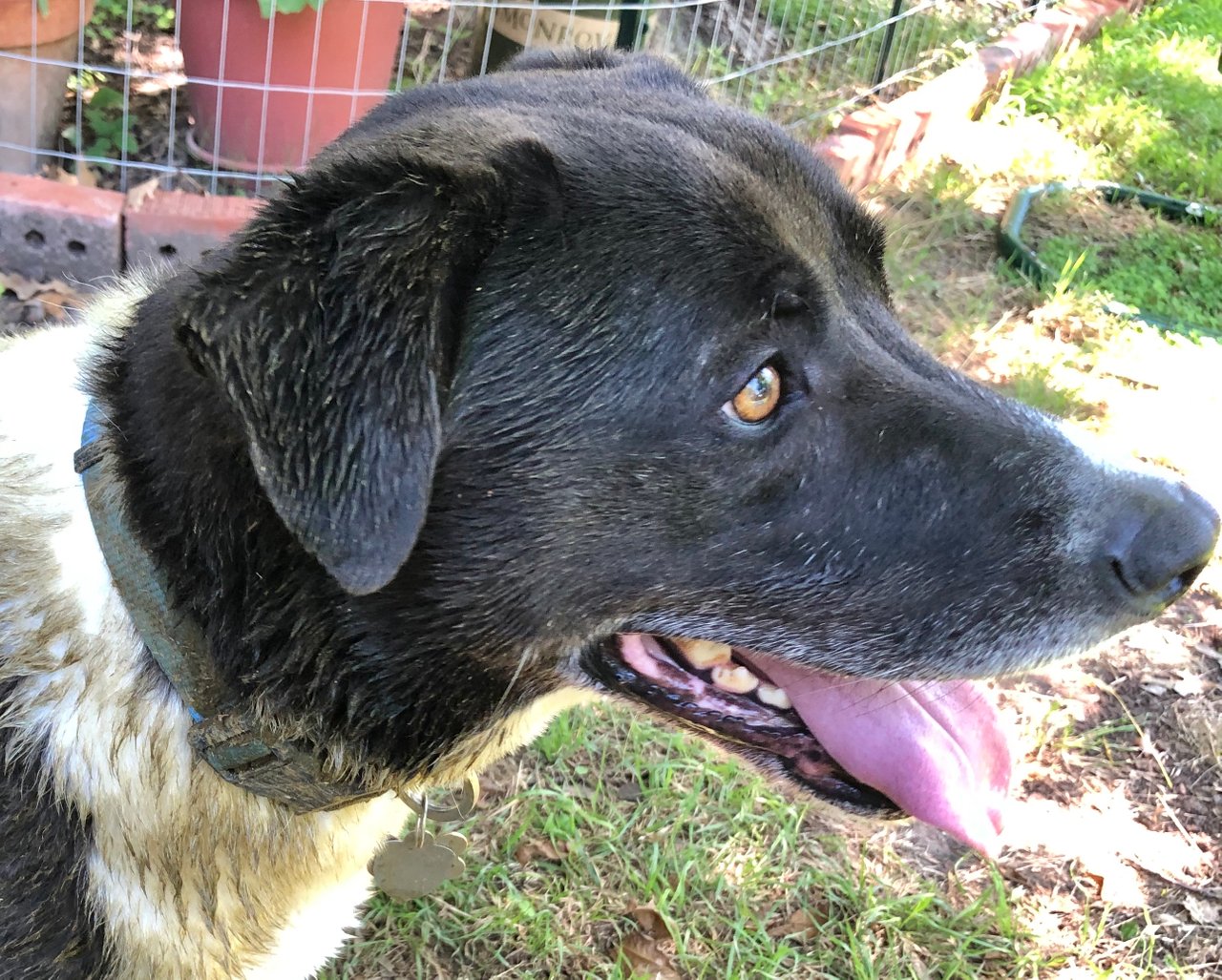 ---
Yes, that's cow manure on her head and collar!
---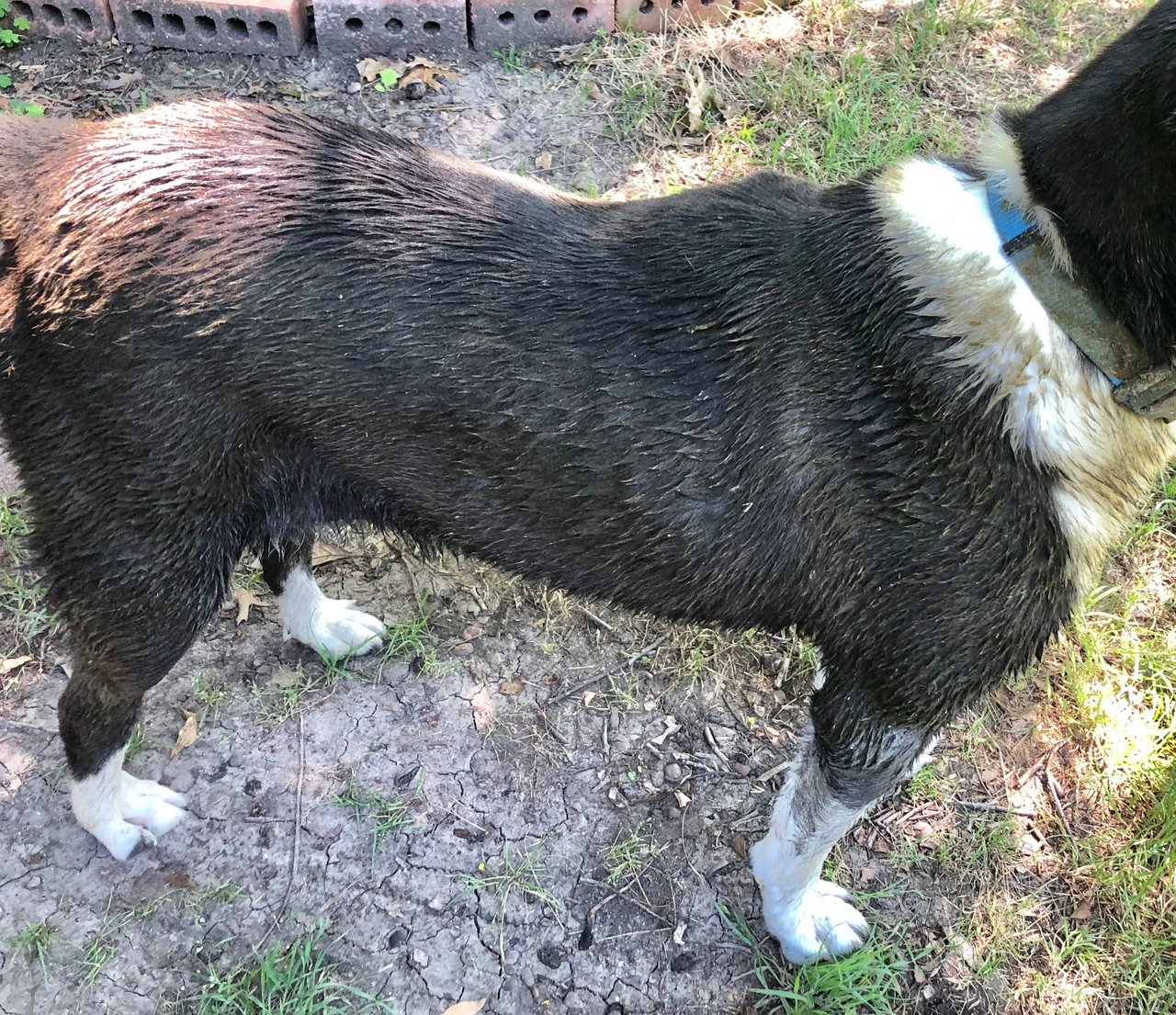 ---
Yes, it's all over her fur from head to tail!
---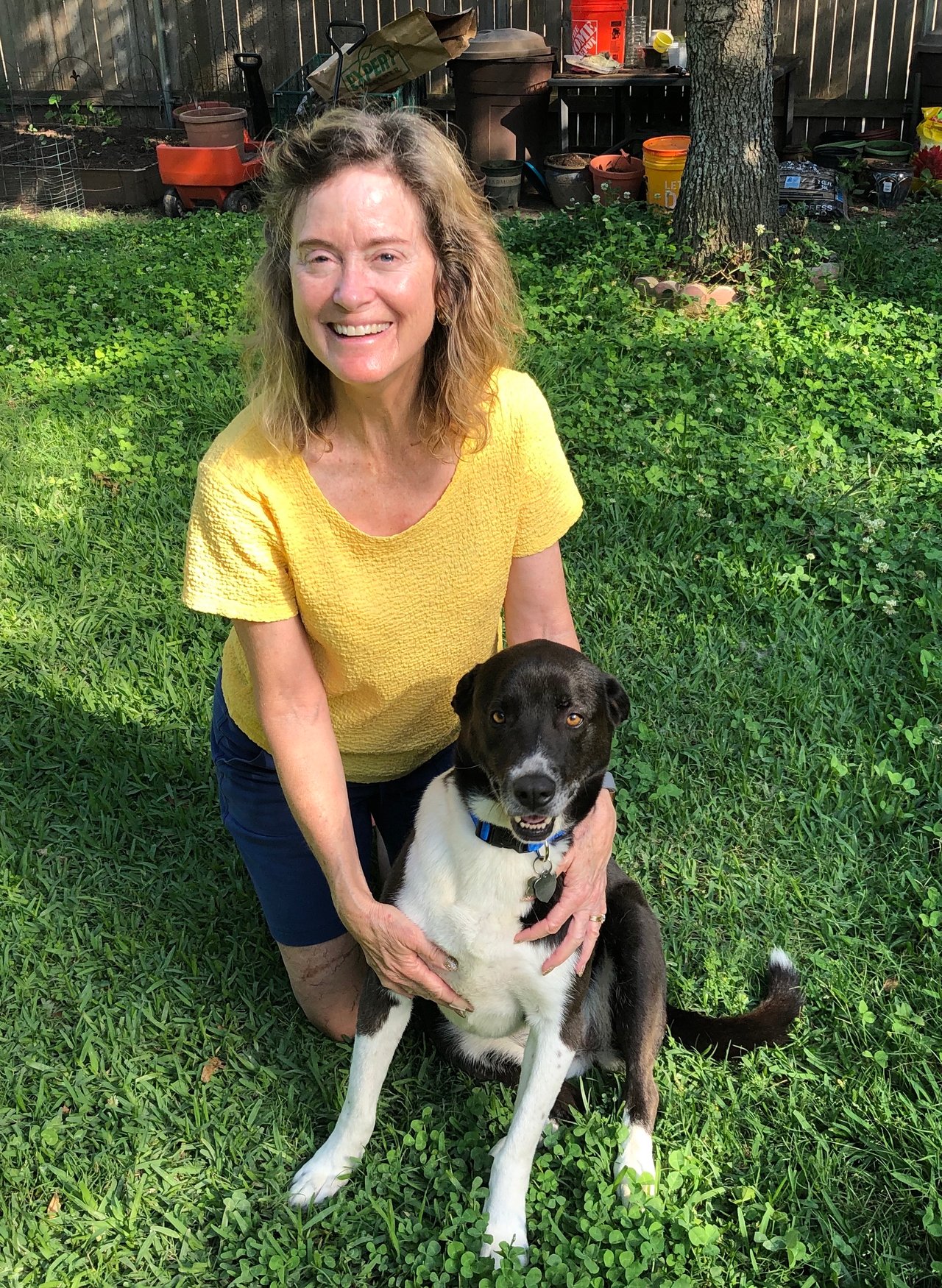 ---
Now she is all shiny and pretty and smells much better!
---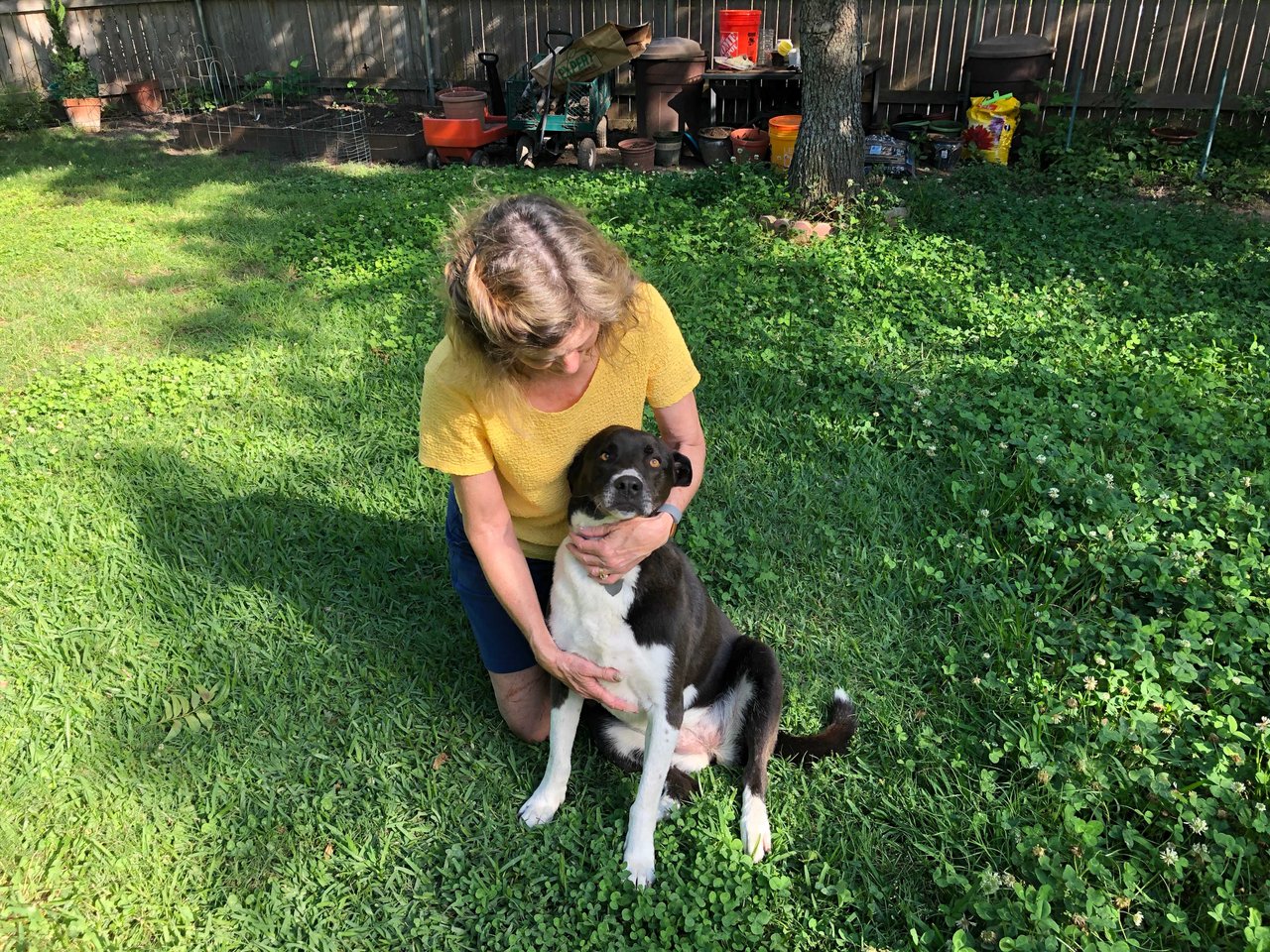 6774