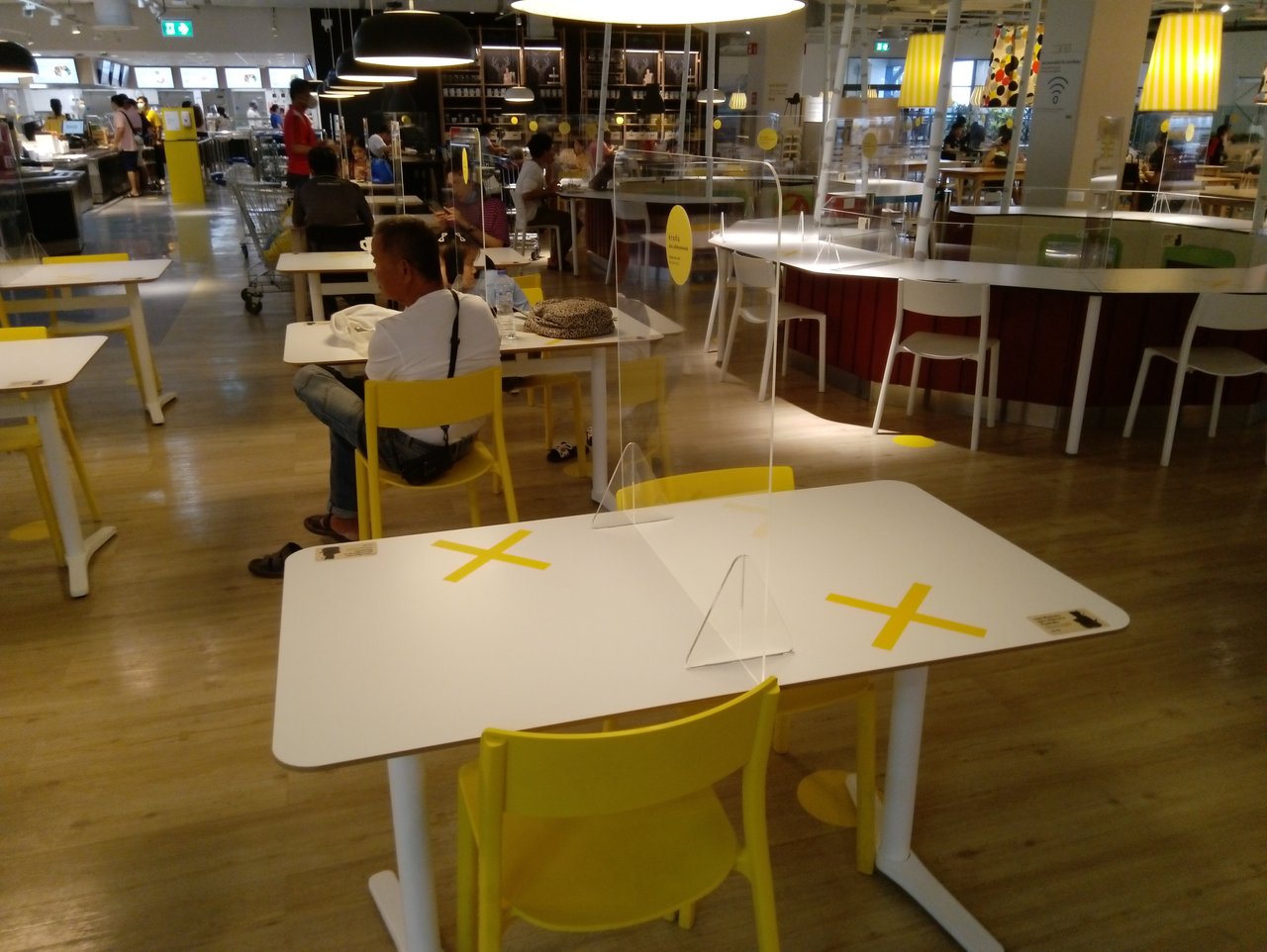 I knew a trip to IKEA would be good for the step count. Following those arrows around the humongous store takes you through the 5k barrier on its own!
IKEA of course were doing social distancing in their cool simple way in the restaurant!
Problem is, they had no meatballs! Can you believe it? I was gutted. I look forward to a plate of meatballs chips and peas. I had to have fish instead but I wasn't happy!
Socially distanced from my meatballs. The world is screwed :-(


6954