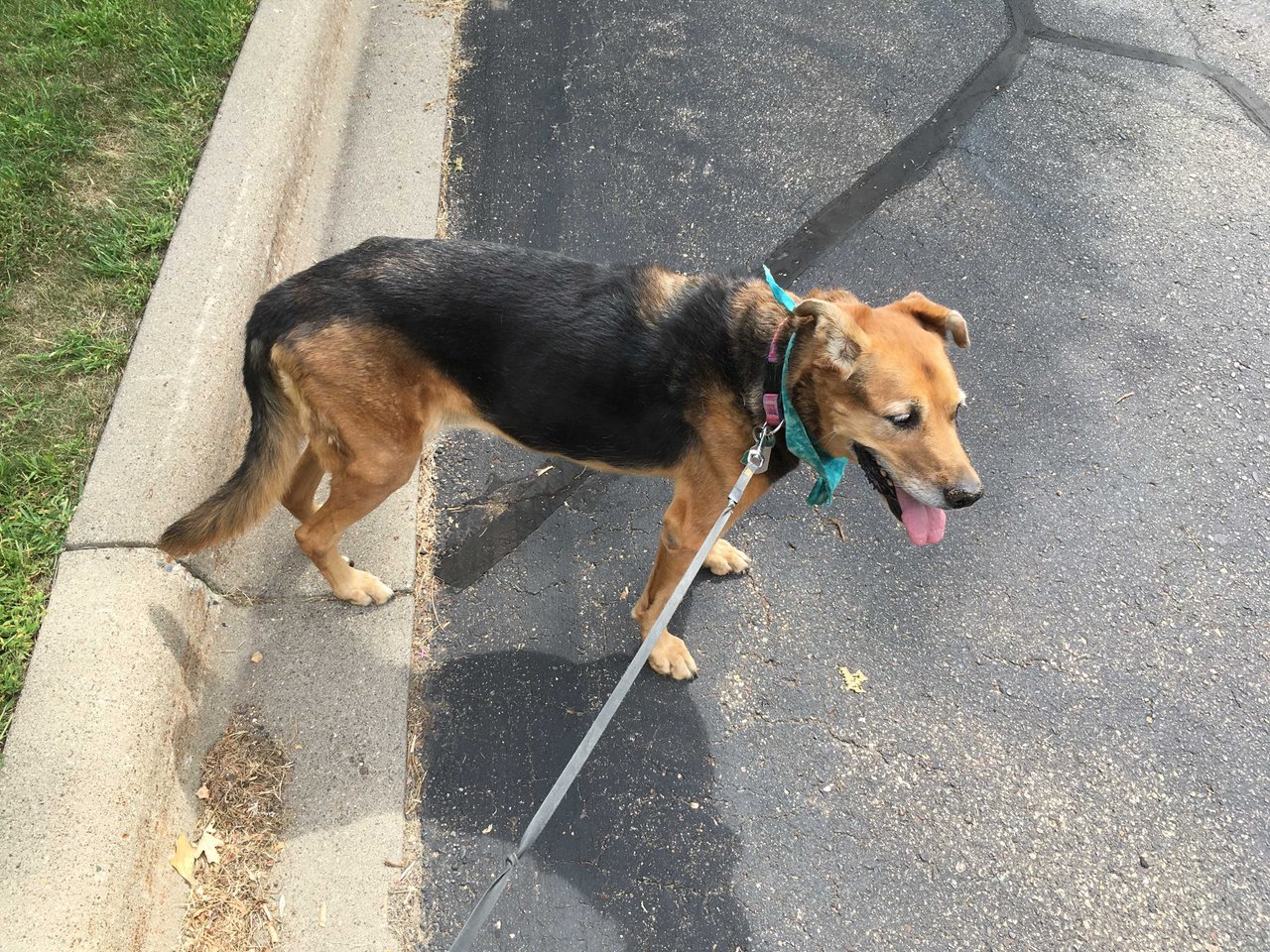 I took a long walk with our dog this morning, the kind of walk she lives for. She's usually confined to the house and back yard, the range of possible things to sniff at quite limited.
But get ready to head out the front door and she really comes to life. And she's entirely predictable. Ask her if she wants to go for a walk and every freaking time she'll tilt her head 15° to the left and give you a look that clearly says "You're not messing with me, are you? Because I remember that one time you asked about a walk and then bailed on me when some human thing came up. You're not going to let that happen again, are you?"
We've lately been aiming for, and mostly achieving, getting her out twice a day. Me for a long walk after morning coffee, my stepson for a shorter walk later in the day. She's 11 or maybe 12 (a rescue dog so we don't know her exact age) but when out for a walk acts like a doofy puppy.
Given her druthers, she'd go for miles. There's a theory that there are two types of dogs — smart dogs and happy dogs. She's a happy dog.
This report was published via Actifit app (Android | iOS). Check out the original version here on actifit.io



This actifitter chose to donate this report's original AFIT token earnings to @schoolforsdg4 charity

8269