I spent part of the day digging and weeding. Never a dull moment when you're a homeowner. A friend came over to help my wife with the ongoing front yard landscaping project. I got to start on digging up the milkweed and variegated Snow-in-the-mountain (Aegopodium podagraria) at the edge of the driveway that surrounds The Douglas Fir That Will Not Die.
Granted, milkweed is a fine plant. Monarch butterflies love it. But we have other milkweed in a corner the backyard and the stuff out front is inconveniently right next to the steps leading into the house. Any time there's a biggish storm (like last night) it droops right where you're trying to walk. It got several reprieves, this time it had to go. The Snow-in-the-mountain (sometimes called Snow-on-the-mountain) is another story. It's pretty when healthy (spring and early summer) but ugly when not (from late summer through early fall). We actually planted it there about five years ago but have come to see it as an invasive species. Initially planted among some hostas, it crowded out and killed off the hostas and then started to try to take over areas where we had bee balm and Black-eyed Susans.
It was killing off everything it came near. Except for The Douglas Fir That Will Not Die. That tree looked like it was dying ten years ago. But hangs on and, much like The Dead Body That Claims It Isn't from Monty Python and the Holy Grail, it doesn't want to go on the cart.
So I dug and dug, turning over the soil, trying to get at all of the roots and rhizomes that I could. Feeling like I'd be lucky to get 90% of it and might have to do this again next year. Digging it up, turning over the clumps, and squeezing and ripping them with my hands to find and remove as much of the Snow-in-the-mountain as I could. And I squeezed a 3-inch jagged shard of glass. I would have certainly gotten a wicked cut if I'd been bare-handed, but sturdy leather gloves saved my fingers.
You never know what you'll find when you start digging.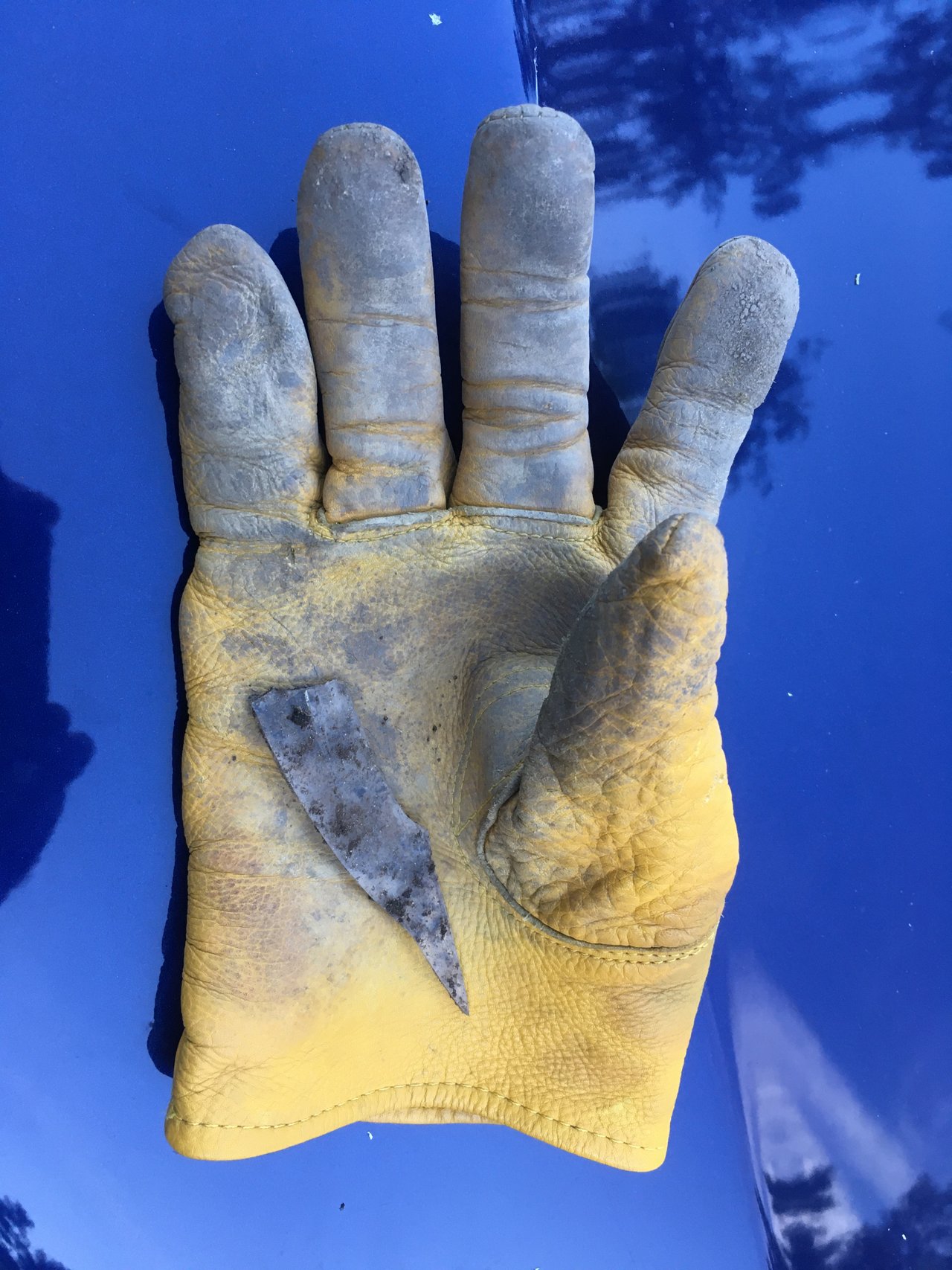 This report was published via Actifit app (Android | iOS). Check out the original version here on actifit.io



This actifitter chose to donate this report's original AFIT token earnings to @schoolforsdg4 charity

8669